Well, it looks like American has started the process of improving their "Oasis" cabins… but only in first class.
What are American Airlines Oasis planes?
"Oasis" is what American calls the new cabins that they're introducing on many of their narrow body planes. Specifically, we're talking about the dense new cabins with limited legroom and no personal televisions.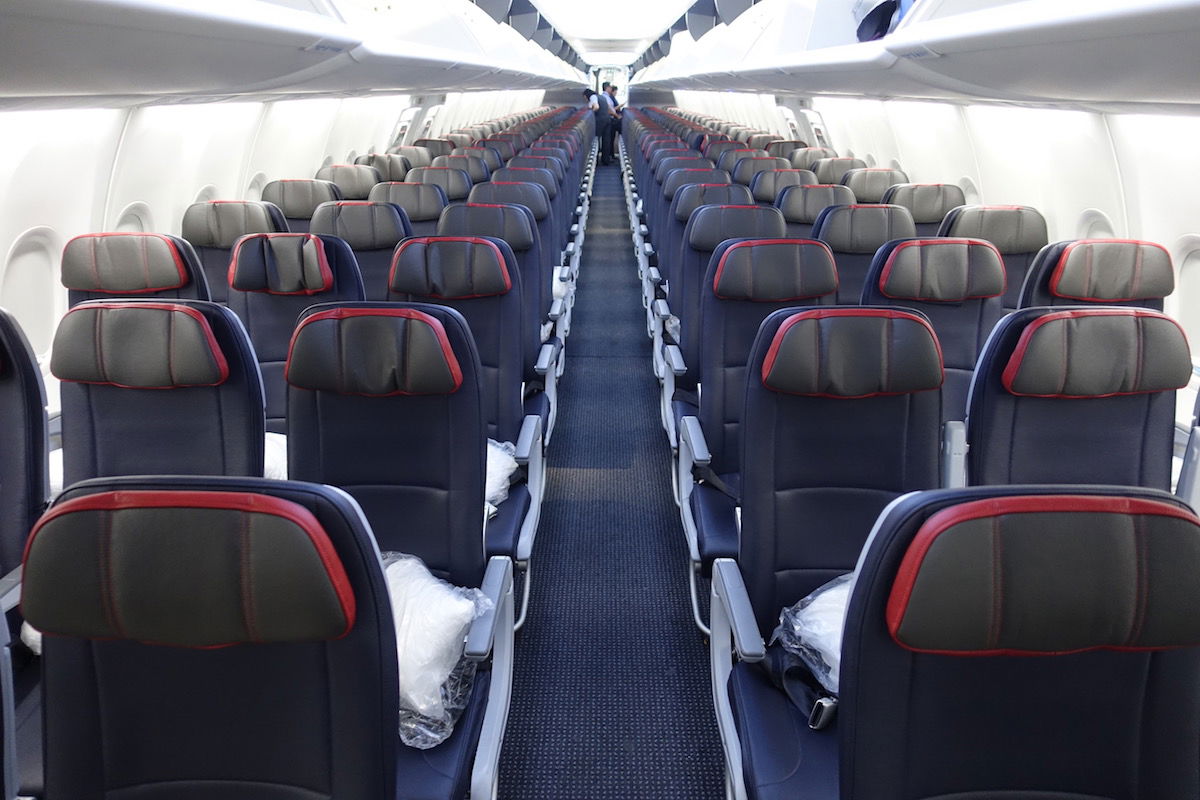 American Airlines 737 Oasis economy cabin
This project started with the Boeing 737 MAX, but since then American has also started to reconfigure 737-800s and A321s with these interiors (and A321neos are being delivered with these interiors).
American acknowledges problems with Oasis first class
In May 2019 I wrote about how American was allegedly considering changing their Oasis interiors. My hope was that they'd backtrack completely, and see the value in offering somewhat comfortable cabins with personal televisions.
But that wasn't the plan. As was reported at the time, the plan was for:
American to keep the same Oasis economy seats, presumably because they didn't feel they were losing economy customers because of the interiors
American to make improvements to their Oasis first class seats, including better seat padding, making under seat storage possible, adding USB outlets and tablet holders, and more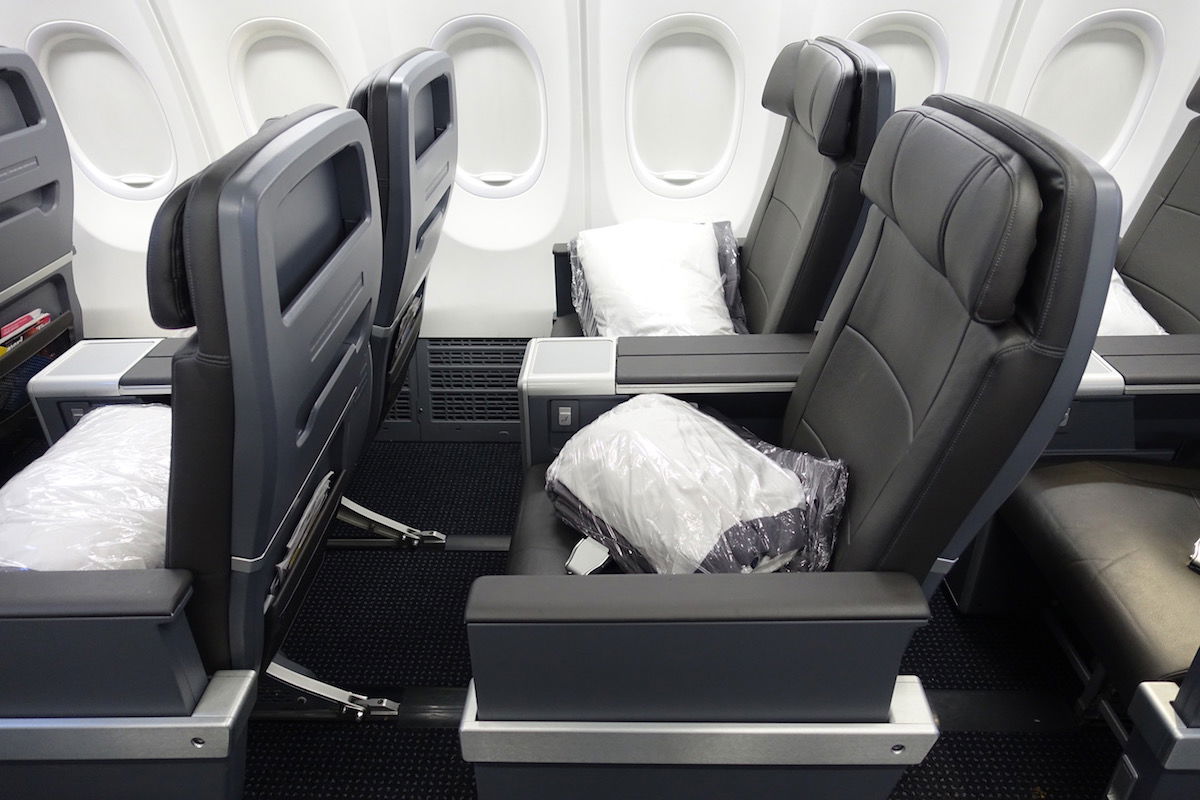 American Airlines 737 Oasis first class cabin
American launches "Project Kodiak"
As reported by the always knowledgable, @xJonNYC, American has now started the process of retrofitting their already retrofitted Oasis aircraft, and this is internally being called "Project Kodiak."
So far planes with the registration codes N979AN, N870NN, N915NN, and N955NN, have been taken out of service for these changes to be made (it looks like the work is happening in Tulsa, and maybe Greensboro?). The project is expected to continue at a fast pace, so if you notice a different first class interior on Oasis planes, that's why.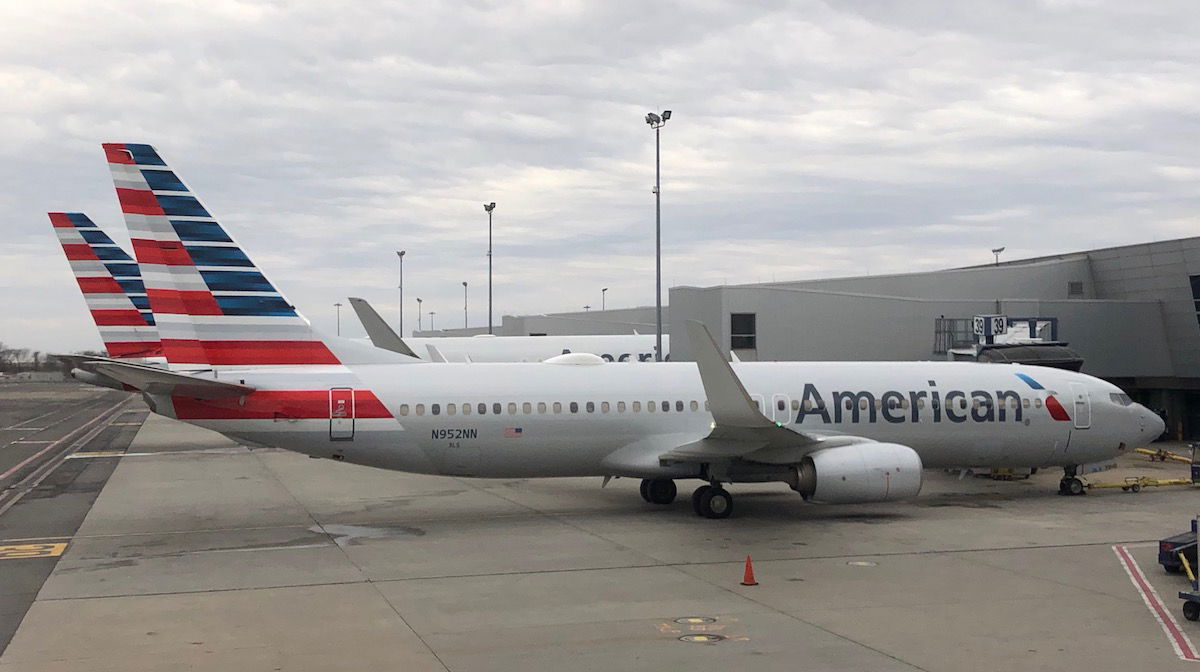 American 737-800
So this is at least some good news for interiors that are otherwise bad news.
What's also unfortunate here is that one of the 737s being reconfigured features personal televisions. A fairly small percentage of American's 737s have personal televisions, and up until now American's plan was for those to be the last planes to be reconfigured with Oasis interiors. But it looks like they've changed their mind on that.
What's equally bizarre is that it's my understanding that American is making these changes separate from Oasis retrofits. So if my understanding is correct, American is reconfiguring planes with Oasis interiors (with the bad first class seats that they plan to remove), and then separately those planes will eventually go in for the Project Kodiak retrofits.
That seems so unbelievable that I hope that information is just wrong, because it just doesn't make sense. Similarly, it would mean that in the short term the 737 with personal televisions would have TVs in economy but not first class.
Bottom line
American Airlines is now starting the process of "fixing" their Project Oasis first class seats, which have been unpopular. So if you're flying on an Oasis plane and notice different first class seats, that's why. Unfortunately nothing is being done for economy passengers, though.
What's also sad is that the first American 737 with personal televisions is being retrofitted to have those removed.
The first Project Kodiak plane should be in service soon, and if that's the case, please report back if you see one of these in the "wild."