Last week I wrote about the rumor of American shortly announcing a new Los Angeles to Hong Kong flight, to complement their existing Dallas to Hong Kong flight. Per JonNYC, the announcement was expected this week, and it seems like that has just about been confirmed.
American will be holding a press conference at the Hollywood Bowl at 11AM tomorrow, Wednesday, January 20, 2016. The announcement is supposed to be about "continued growth and expansion in Los Angeles, including new services, partnerships, and programs that will be rolled out in 2016 at LAX and citywide!"
I think it's pretty safe to assume that the new Los Angeles to Hong Kong route will be announced tomorrow, along with some other services.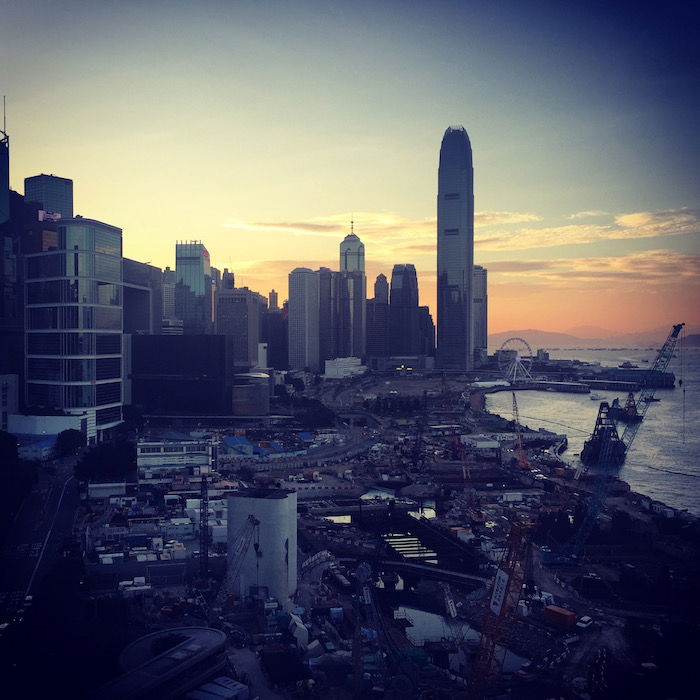 Hong Kong
Airline Reporter speculates that American will also announce Los Angeles to Portland & Seattle flights, which wouldn't be the first time I've heard that mentioned. Those routes sure are getting competitive, which can't be good news for Alaska Airlines, which previously dominated the market.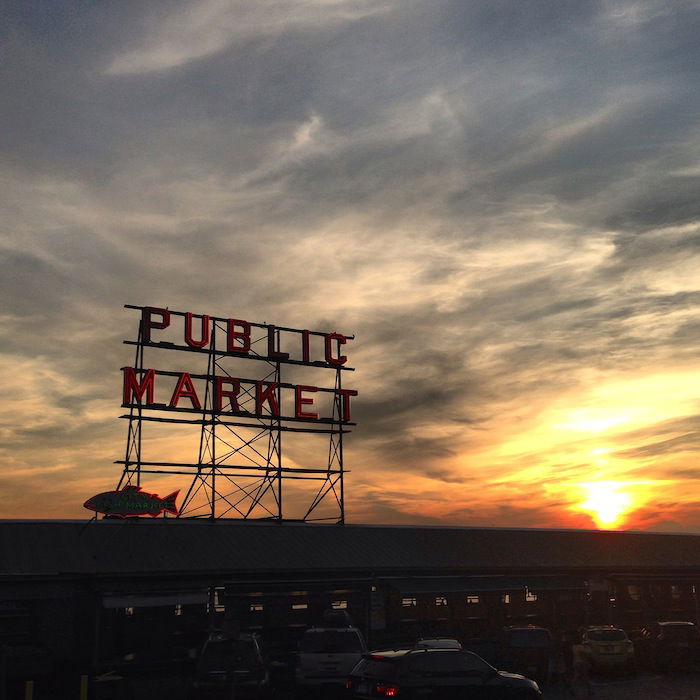 Seattle, Washington
As far as new partnerships go, American has already announced a partnership with The Hollywood Reporter, as they're trying to gain more access to the entertainment industry. Their A321 first class product between New York and Los Angeles is a natural fit for the entertainment industry.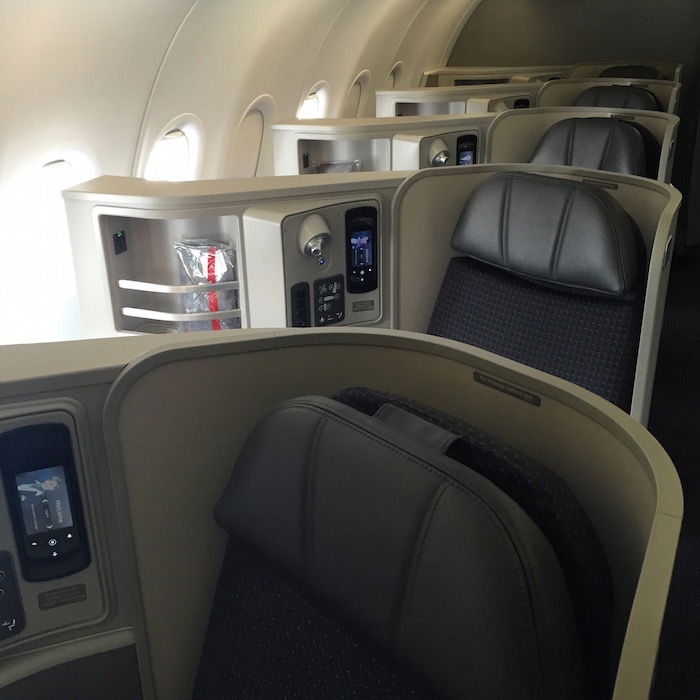 American's A321 first class
I'm guessing there's going to be more to the announcement, and I'm curious to see what it is. Airline Reporter speculates that American will also share more about their new premium economy seats at the event, and perhaps make some routes out of Los Angeles the first to get the new product. We'll see.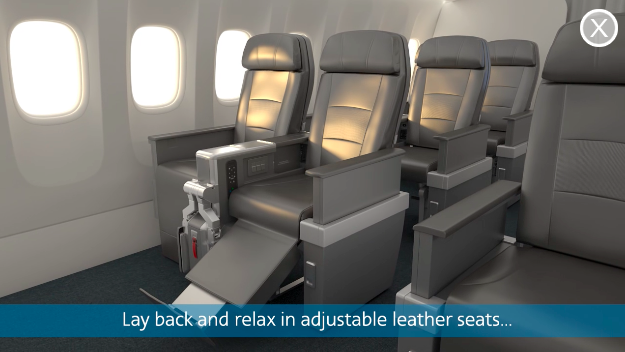 American's new premium economy product
Bottom line
It's interesting to see American take a dominant position in LA. Historically LAX has been a market where all of the "big three" have wanted a presence, but none have really dominated. With American's new flights to Auckland, Sydney, Tokyo Haneda, and now (presumably) Hong Kong, American seems like they're in a position to take the lead in LA.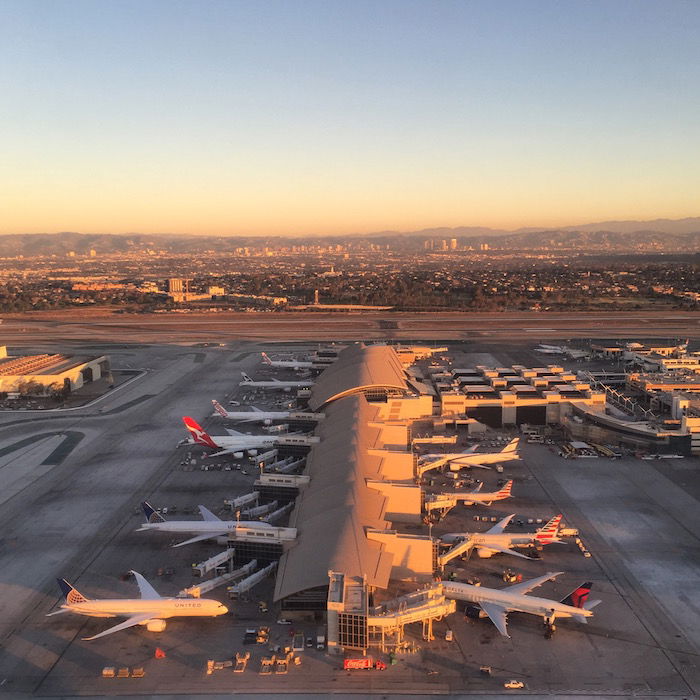 Planes at Tom Bradley International Terminal LAX
The issue is the lack of available gate and terminal space at LAX, so realistically there's only so much growth which can occur. With all this new growth they'll need another Admirals Club at some point, and realistically I'm not sure how they'd get the space for that.
American's commuter terminal is also a massive pain to use, though admittedly expanding there as much as possible with large regional jets will free up the mainline gate space, which is in high demand nowadays.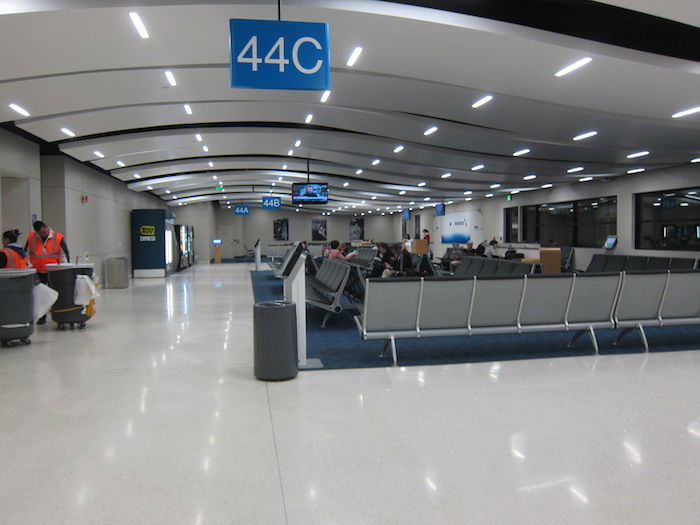 American's commuter terminal LAX
Any speculation as to what else American will announce tomorrow?