As of this month, American has rolled out new Cole Haan amenity kits for their premium cabin passengers. It's a cool premium partnership with a well known brand. The kits go beyond American and Cole Haan, though, as they'll also offer skincare products from premium brands, including 3LAB Skincare, C.O. Bigelow Apothecaries, and Clark's Botanicals. Perhaps the best part is that you get a discount voucher for the respective products when you receive one of these kits.
See my previous post for the details American promoted about the new kits, which differ for international first class, international business class, and transcon first class. Also, here's the press release American published at the time.
With that in mind, I figured I'd share my experience with the new Cole Haan amenity kits based on my flights this past weekend. I flew American's A321 business class roundtrip between Los Angeles and New York.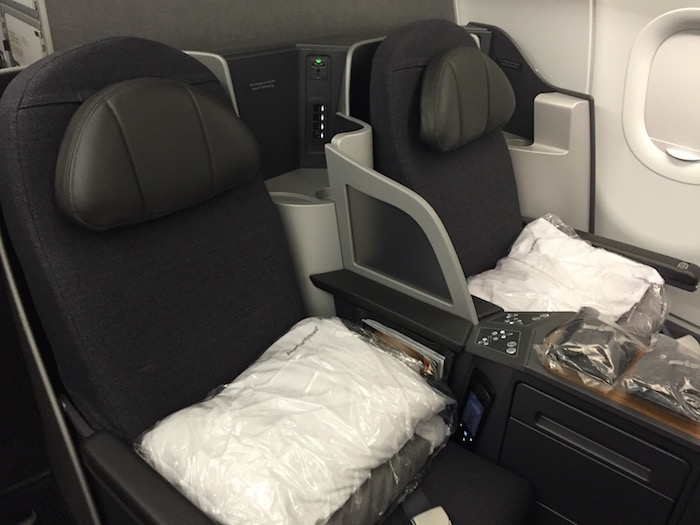 American's A321 business class
On the outbound we were given the first class kits (I'm not sure why), while on the return we were given the business class amenities. With that in mind, here are my thoughts:
American's A321 transcon business class amenities
One thing which wasn't very clearly outlined when American introduced these new kits is that they eliminated amenity kits in transcon business class. I don't mind this, since it seemed a bit unnecessary to offer them on a five hour domestic flight.
Instead American is now offering basic amenities in business class on their A321s, including eyeshades and socks in plastic wrapping.
It's not the classiest presentation, though those are the two most valuable amenities you can have on a short flight with a flat bed, in my opinion.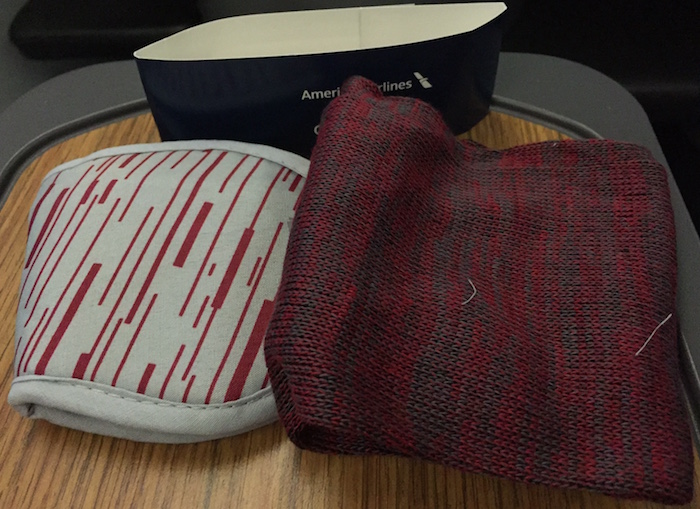 The coolest feature is that the eyeshades and socks are held together by a fold of paper with a Cole Haan discount code, offering $75 off a purchase of $250 or more. The discount is valid through December 31, 2018, and seems to have fairly few restrictions. If you ever buy anything from Cole Haan, that's pretty awesome (and if anyone has a use for the code below, feel free to use it).
For most people this will probably be a downgrade, since there were previously amenity kits in business class. But it's not a downgrade I have much of an issue with, since amenity kits did seem a bit wasteful.
However, if you were going to buy something from Cole Haan anyway, this kit is a huge upgrade.
American's A321 transcon first class class kit
Like I said, on the outbound redeye from Los Angeles to New York, everyone was offered a first class amenity kit. I'm not sure if this is standard on redeyes (because toiletries are more valuable on these flights), or if it was a fluke. I'm guessing the latter.
This amenity kit is intended to resemble an envelope.
I give them credit for their commitment to the theme, since the backside even shows Cole Haan in New York as the sender, American Airlines in Dallas as the recipient, and has a fake stamp with the American Airlines logo.
While American sticks to the theme quite well, the envelope is really flimsy and feels rather cheap. Usually I like amenity kits because they're durable and I can use them long term to store cords, liquids, etc. Don't expect to reuse this kit.
The contents themselves are decent. In addition to the eyeshades and socks, there's a dental kit, as well as four items from Clark's Botanicals. These include a hand wipe, lip balm, hand cream, and a face cream. These are a nice upgrade over the old Red Flower amenities which American used to offer.
On top of that there was a discount code for 20% off a Clark's Botanicals purchase.
My thoughts on the new amenity kits
I'm not someone who cares all that much about amenity kits. Sure, I like a really blinged out amenity kit, like the ones offered in Emirates first class and Singapore Airlines first class. But I'm also totally fine when airlines don't offer them, like in Singapore Airlines business class, where amenities are available on demand. That seems efficient to me.
Let's quickly look at the amenity kits which the new Cole Haan ones are replacing. For transcon business class they previously offered the following amenity kits: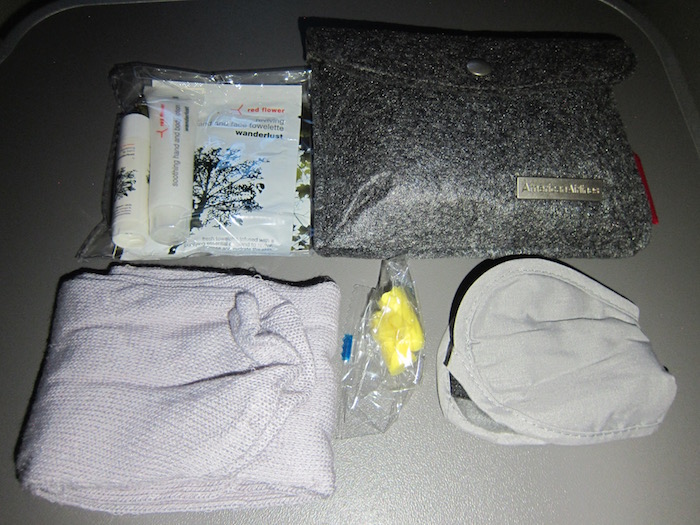 And then for first class and longhaul business class they offered the following heritage amenity kits: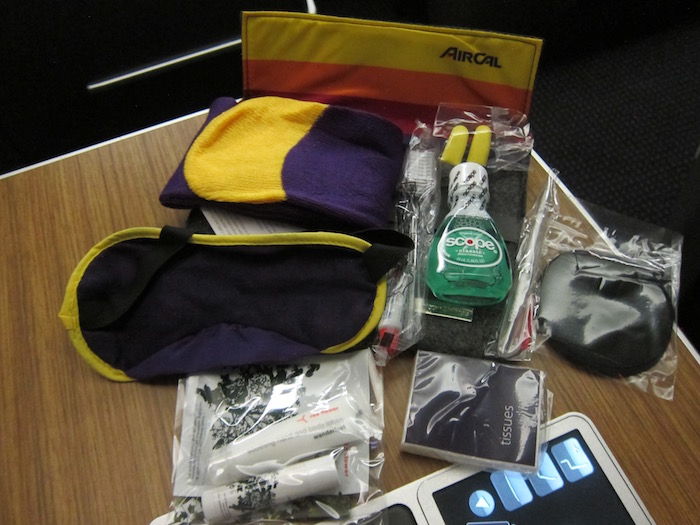 As an aviation geek I loved the heritage amenity kits, which were themed after all the airlines which eventually formed the "new" American: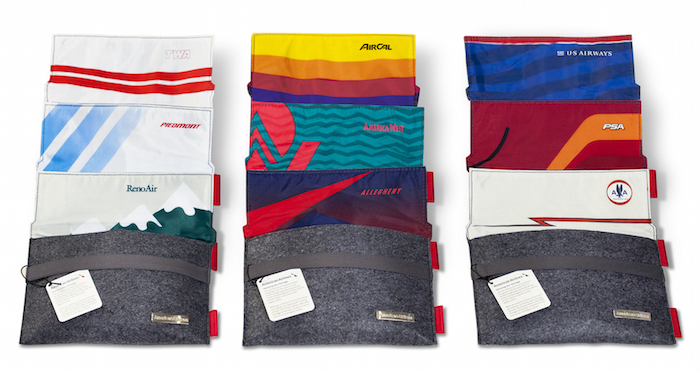 All that being said, I do think the discount codes being offered with the new kits are pretty awesome. Cole Haan has some great stuff, and I love 3LAB skincare products as well, so maybe that's an incentive to fly American international first class again, since that's the only place the 3LAB discount codes are being offered (or if anyone is flying American international first class and doesn't plan on using their discount code…). 😉
Bottom line
It was cool to see American's new Cole Haan amenities firsthand. While not as targeted at aviation geeks, it's logical, premium partnership. I also commend American for the skincare companies they're partnering with. It's interesting that they have different levels of partners depending on the class of service, with international first class getting the excellent 3LAB amenities.
The discount codes are also awesome. It's great for those of us who already like the products, but presumably it'll also generate incremental business from people who wouldn't otherwise have made purchases from those brands.
All that being said, I was a bit disappointed in the execution of the transcon kits. The business class plastic wrapped amenities seem a bit cheap (maybe they could at least put them in a small pouch), while the first class kits are a cool concept, but in practice very flimsy and not practical for reuse.
If you've experienced American's new Cole Haan amenities, what did you think?