Here's a potentially valuable offer if you fly American Airlines with any frequency…
American Airlines Mastercard $50 off deal
Mastercard has launched an offer for booking American Airlines flights. AAdvantage members who use a Mastercard to book an American Airlines flight on aa.com can receive $50 off their next ticket:
This promotion is valid for American AAdvantage members who book between August 23 and September 30, 2021
You must register for this promotion
Each AAdvantage member can only take advantage of this once (but if you have multiple AAdvantage members in one reservation, each can take advantage of it if they register, even if they're all on the same reservation)
Mastercard debit, personal credit, and small business credit cards are eligible, so you don't need to use a co-branded AAdvantage credit card
The first 100,000 people who complete this process will be emailed a $50 code, and will receive the gift code around November 11, 2021, six to eight weeks after the offer has ended
The code can be used for flight purchases between November 11, 2021, and March 15, 2022 (flights must be taken within that timeframe as well)
The fare must be a minimum of $60, not including taxes and fees, and must be within the United States

This is a slight hassle, but worth it
If you fly American Airlines with any frequency, I do think this promotion is worth taking advantage of, though there are a couple of downsides:
You have to pay with a Mastercard, and there aren't any Mastercard products that allow you to maximize your points on airfare purchases while also offering travel protection; however, for one ticket I'll use the Citi Prestige rather than the Amex Platinum for an airfare purchase (both offer 5x points, but the latter offers travel protection)
There are quite a few restrictions and hoops to jump through — you won't know if you're among the first 100K people (though I can't imagine that limit will be reached), there's a limited window for booking tickets, you don't get the $50 voucher immediately, and you can't combine the voucher with other American vouchers (and many of us have lots of those nowadays, given free cancelations)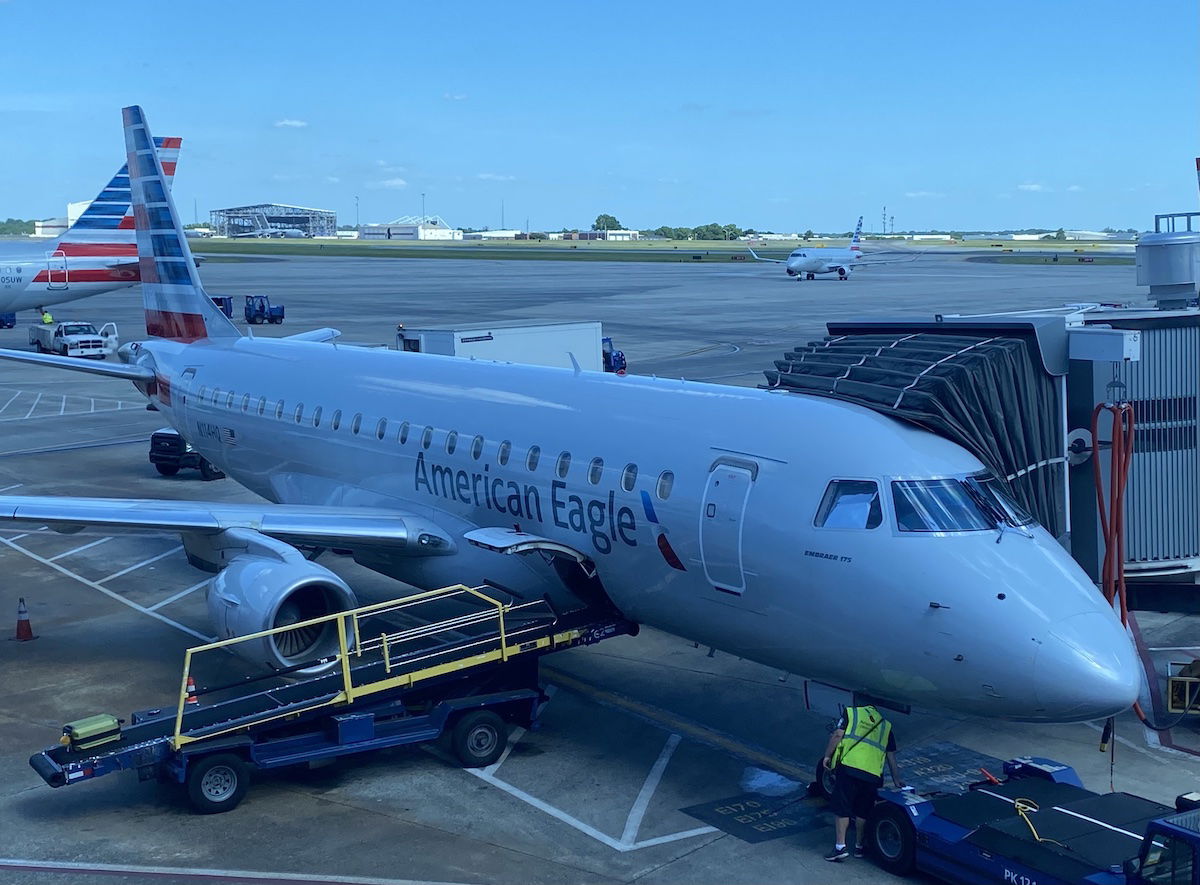 Bottom line
There's a new promotion from Mastercard offering a $50 American Airlines voucher when you book a flight in the coming weeks and pay with a Mastercard. There are some hoops to jump through, but this offer should be worth it for most AAdvantage members, in my opinion.
Do you plan on taking advantage of this Mastercard promotion?