Earlier I posted about American's new basic economy fares, with a lot of information provided by the always knowledgable JonNYC. Well, American has just put out a press release with all the details of basic economy:
American Airlines today announced it will begin selling Basic Economy fares in addition to the wide range of Main Cabin fares currently offered. These no-frills tickets provide a simple and affordable way to experience American's network, and provide customers the option to pay for the services they want.

Basic Economy fares will go on sale in February in 10 select markets, with the first flights occurring shortly thereafter and expansion to additional markets expected later this year. Not every American Airlines flight will offer Basic Economy fares.

"American Airlines now has something to offer every customer, from those who want simple, low-price travel to those who want an ultra-premium experience via First Class," said American Airlines President Robert Isom. "Importantly, this new fare product also gives American the ability to compete more effectively with the growing number of ultra low-cost carriers."

Here's a look at what Basic Economy customers can expect:

In-flight experience – The same in-flight experience that all Main Cabin customers receive today, including free entertainment options, soft drinks, and snacks, and the same seats.

Seat assignments – Made automatically and only when customers check in. Paid seat assignments can be purchased 48 hours before the flight.

Upgrades – Not permitted, regardless of elite status level.

Bags – One personal carry-on item that fits under the seat (such as a purse or small backpack) is allowed. No overhead bin luggage may be brought on board. Larger carry-ons such as a rollerboard bag must be checked at the ticket counter for the applicable checked-baggage charge. Basic Economy customers who bring more than an under-seat personal item to the gate will incur regular checked baggage charges plus a $25 gate service charge per bag.

Elite customers and eligible AAdvantage® credit cardmembers will be allowed to bring one personal item, one rollerboard, and they maintain their current free checked bag allowance.

Boarding – Basic Economy customers will comprise the last boarding group and will be seated in the Main Cabin. Elite customers and eligible AAdvantage® credit cardmembers will continue to receive Priority or preferred boarding even when purchasing this fare.

Tickets – Non-refundable, non-changeable. Use it or lose it. No same-day flight change or same-day standby.

AAdvantage – Full AAdvantage miles and Elite Qualifying Dollars may be earned when purchasing these fares; however, only one-half Elite Qualifying Mile will be earned per mile flown, and one-half Elite Qualifying Segment per segment flown.
As you can see, basic economy fares will go on sale in 10 markets starting in February 2017, and they'll gradually be expanded after that. Not all flights will have basic economy fares.
Basic economy fares won't allow ticket changes, upgrades, or seat assignments more than 48 hours out. However, at least they'll continue to earn some elite qualifying miles, unlike United's basic economy fares.
Still, as an elite member you can bet I'll be booking a non-basic economy fare, as there's no point in choosing American if I'm not upgrade eligible, can't select a seat at booking, etc.
Unfortunately the part of this that isn't true is the suggestion that fares will somehow drop as a result of this. In practice we'll simply see many of the lowest fares become basic economy fares, rather than basic economy fares being lower than existing fares. So yes, it helps American "compete more effectively," but doesn't really "provide customers the option to pay for the services they want," at least in comparison to American's existing fare structure.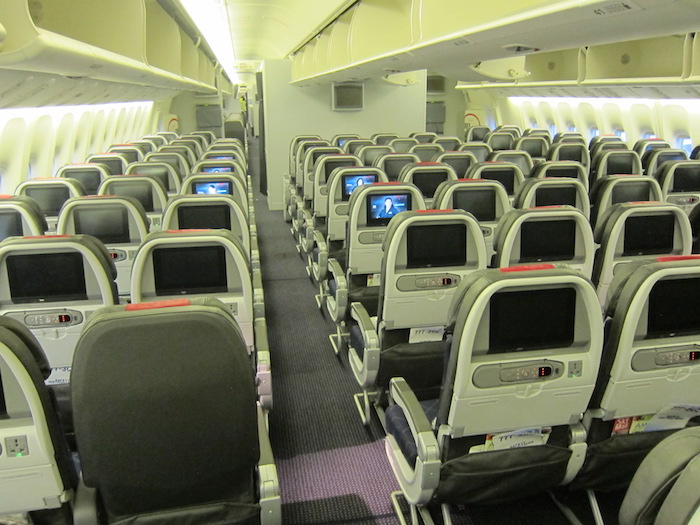 What do you make of the details of American's new basic economy fares?