Ford and I are just wrapping up a week in Sri Lanka, and in this post I wanted to share my initial impressions of the first hotel we stayed at, Amangalla.
I'm an Amanjunkie. They're my favorite hotel group in the world, and I'll specifically visit destinations to stay at them, because the properties blow me away without fail (for example, in the past couple of years I've reviewed Aman Sveti Stefan and Amanzoe, both of which were incredible).
It's not just that the hotels as such are cool, but they're consistently in unique and unforgettable locations.
In Sri Lanka we stayed at both Amangalla and Amanwella, doing what they call the "Fort & Beach Journey." This included all kinds of additions, which you can see at the previous link. For what it's worth, our rate was $775 per night (which is obviously steep, though it at least included quite a few things). If you're interested in booking the hotel you can email Ford at [email protected] and he can help figure out the best deal for you.
While I've been to Colombo many times before, this was my first time venturing out into the country, and it was Ford's first time in Sri Lanka at all.
So in this post I wanted to share my initial impressions, with a full trip report to follow.
Amangalla location
Amangalla is located in the town of Galle, which is in the Southwest of Sri Lanka. It's about a two hour drive from Colombo Airport, and most of this is on a pretty newly built highway, which is better than just about any highway you'd find in the US.
The hotel is located within Galle Fort, which is a 17th century Dutch fort that's also a UNESCO World Heritage Site. More on that in a bit.
Amangalla rooms
Amangalla has just 28 rooms, and each room is a little bit different, as far as I know (given what an old building it is). I loved the classic colonial design of the rooms, which reminded me a lot of the Raffles Singapore.
We just booked a base room, and I think that's exactly what we got.
Amangalla amenities & public areas
While the rooms were beautiful, I loved the public areas even more. The focal point of the hotel is what I guess feels like the "living room" which is also the hotel's restaurant and bar. It has both an indoor and outdoor area, though the big doors are kept open all day, so you always feel like you're kind of outside.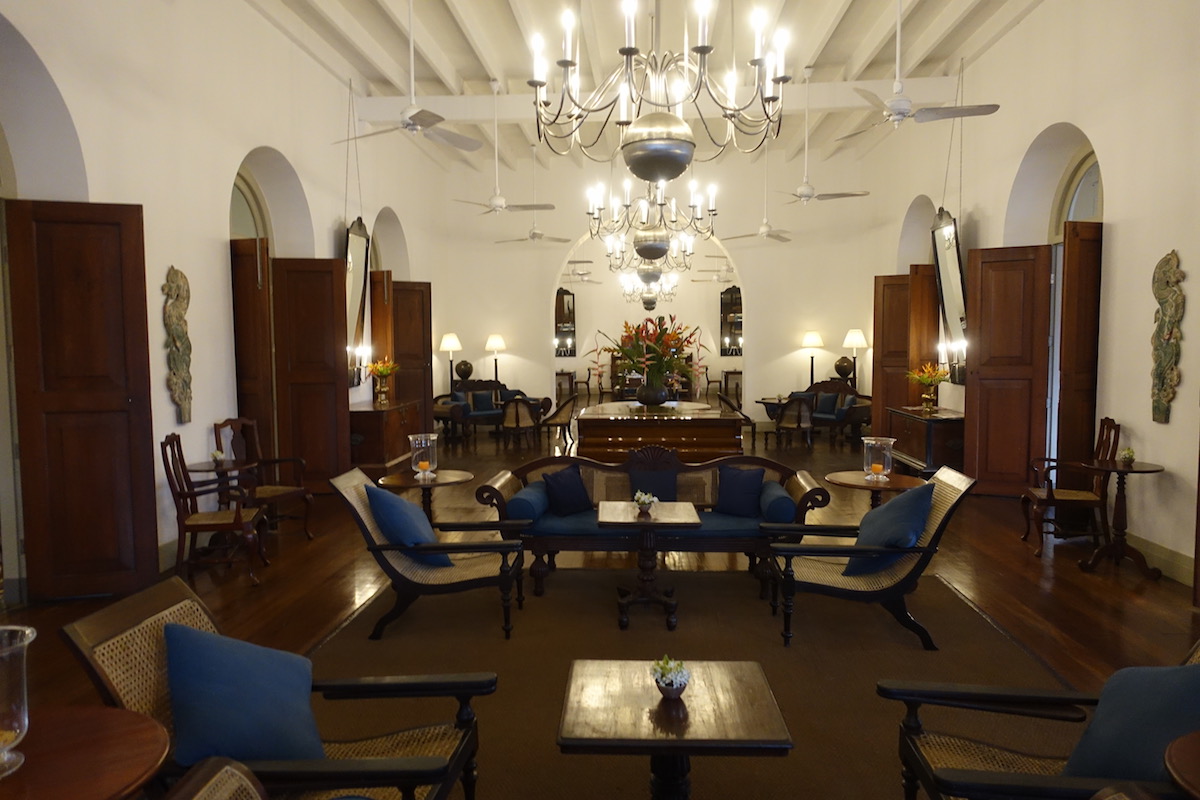 The grounds of the hotel are surprisingly big, including a beautiful outdoor courtyard and pool.
Then there's a library, which is a feature that every Aman that I've been to has.
There's also an impressive spa, with several treatment rooms.
I was surprised, however, that the hotel didn't have a gym. I get that this is a fairly small hotel in an old building so I'll certainly give them a pass, though I won't do the same for Amanwella — stay tuned. 😉
Amangalla service
Amans consistently have exceptional service, the best of any hotels out there, in my opinion (along with Fogo Island Inn).
So here's the thing — service at Amangalla was still very friendly and well intentioned and mostly professional, but not as polished as at some other Amans.
The problem is the ridiculously high standard that Amans set, so my complaints will sound absolutely ridiculous to someone who hasn't done several Amans. For example:
They "only" refreshed our room once a day plus turndown, and often didn't do so while we were at breakfast; other Amans refresh your room every single time you leave
At Amans you never sign anything and they're supposed to know your room number, though a couple of times we had to provide it; for that matter, in general the hotel didn't seem to get to know their guests as well as some other properties
They didn't remember drink preferences, etc., in the same way some other Amans do
Usually Aman general managers are almost annoyingly attentive and check on every guest every day, though I'm not sure if this hotel had a general manager, because we weren't greeted by one once
Again, I know this is all incredibly petty, but in the case of Aman, this is the standard they set. So I'd say service was still very good, but among Amans it's probably the weakest service I've experienced.
Amangalla food
I love Sri Lankan food, and Amangalla didn't disappoint. The quality of the food, both Western and Sri Lankan, was excellent. My one constructive feedback would be that the menu didn't have that much variety. So for three days it was great, but for longer I may have longed for more variety.
Prices at Amangalla
While the initial room rate is expensive, the prices once you're there are very reasonable, I thought. Of course I'm talking reasonable by Western standards and not Sri Lankan standards, but that's to be expected because international hotel chains can get away with charging higher prices.
Including all taxes and service charges, hour-long massages were under $100, appetizers were $8-12, mains were $10-20, desserts were $5-10, etc. Our rate included half board.
Activities at Amangalla
The town of Galle is really cute, though there's not necessarily all that much to do. And I quite liked that, because a lot of the charm was just walking around the town and relaxing at the hotel, given what a cool setting it has.
You could walk the entire perimeter of the fort in about an hour.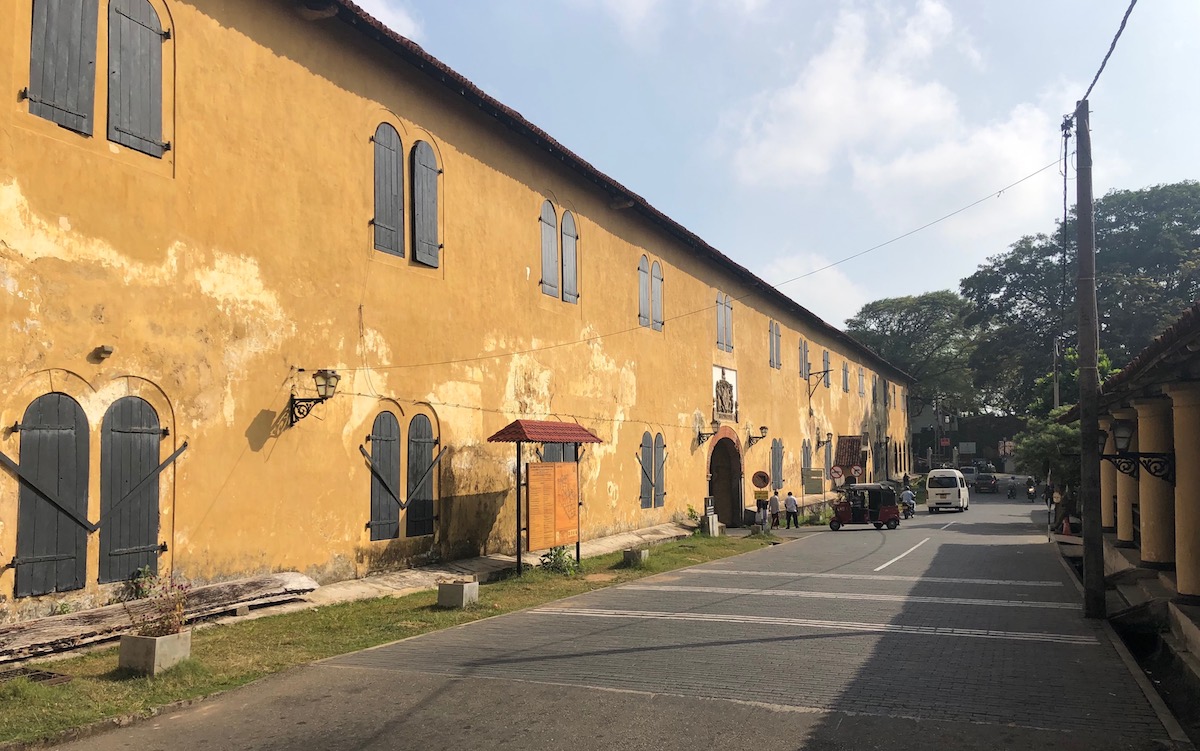 There's also a cool lighthouse by the beach.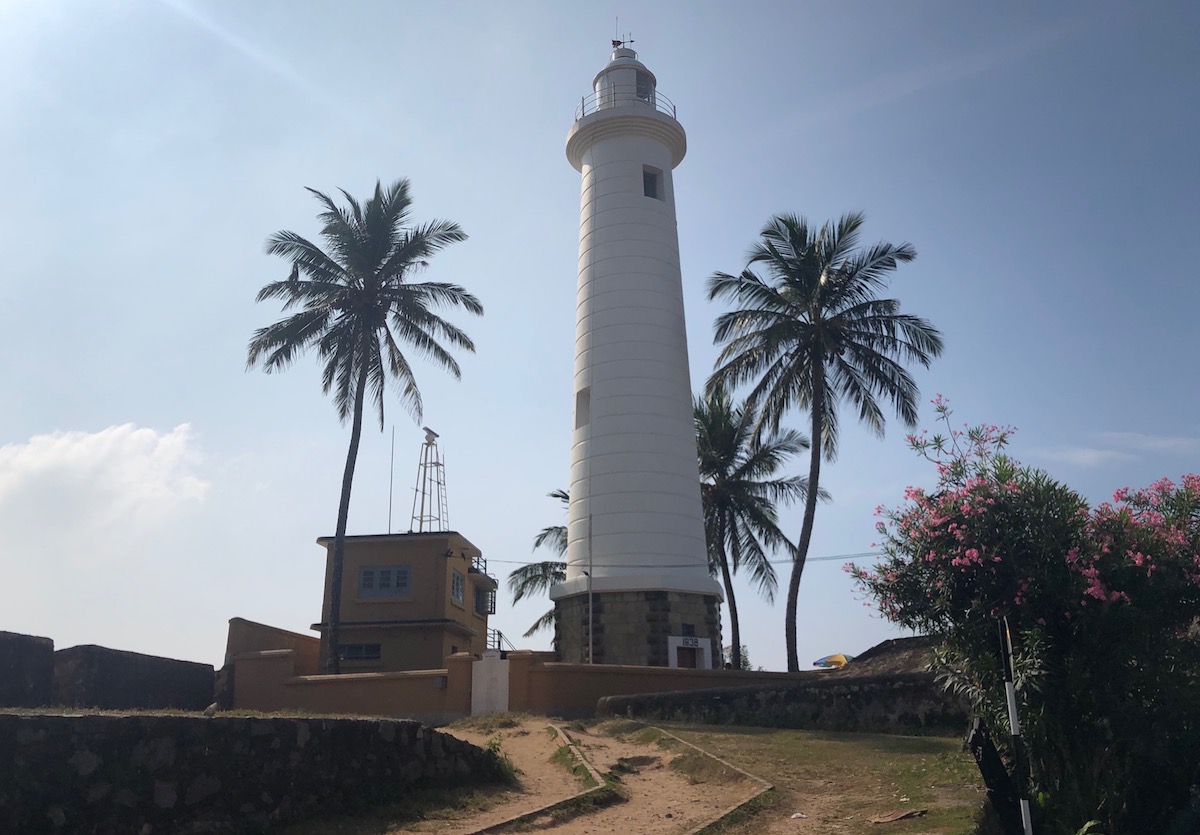 And as you might expect, there are several temples you can visit.
A lot of people also seem to like going whale watching, though that was super expensive and I read that their methods of doing so are questionable (using motor boats that disturb the whales), so we didn't do that.
Personally I'd say two full days in Galle is more than sufficient.
Bottom line
Overall we had a great time at Amangalla. I loved the colonial building, the food was excellent, and service from some people was very good. I also found the town of Galle to be really cute, and I think it's worth visiting for a couple of days.
In terms of service I'd say this is one of the weaker Amans, though. That's not to say that service isn't good, but it's just not as amazing as some of the other properties.