What will likely be New York City's most expensive hotel is just months from opening.
Aman Hotel New York City opening soon
A few years back it was announced that uber-luxury hotel group Aman will be opening a property in New York City, and that's now nearing completion.
It has officially been announced that Aman New York will open in the spring of 2021. The property will be located in the iconic Crown Building, on 57th and 5th.
The hotel itself will feature 83 guest rooms (on floors 7-12), which will be a minimum of 750 square feet (that's huge, especially by New York City standards). Each room will feature a fireplace, which is a cool feature you don't find in many hotels.
The property was designed by architect Jean-Michel Gathy of Denniston, and it's said that the property will pay a "nod to the brand's Asian roots."
In addition to the hotel, Aman New York will feature 22 private residences (on floors 13-25), ranging from one to six bedrooms. Many will even feature outdoor terraces and some will feature private pools (one of which is pictured below). One residence will be a five story penthouse — I'm sure that'll be super affordable. 😉 These will be the first urban Aman branded residences.
Facilities at the hotel will include an Italian restaurant (Avra), a Japanese restaurant (Nama), a wine library, a jazz club, a garden terrace, and a 25,000 square foot spa.
This will be the third Aman property in the US (after Amangiri in Utah and Amangani in Wyoming), and it will only be the second city Aman in the world, after Aman Tokyo.
We now also have some more pictures of Aman New York, which are cool to finally see: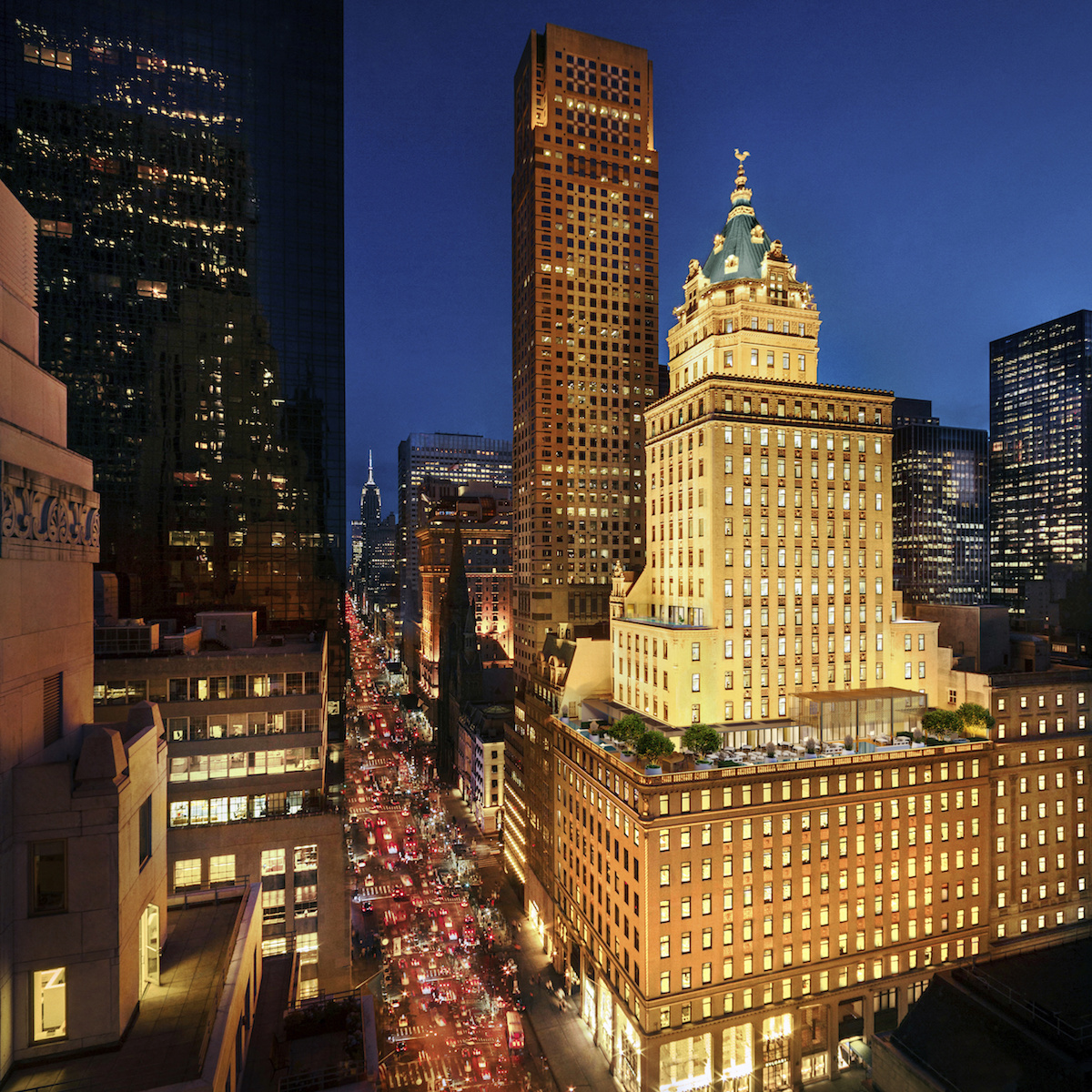 Aman New York (Crown Building) exterior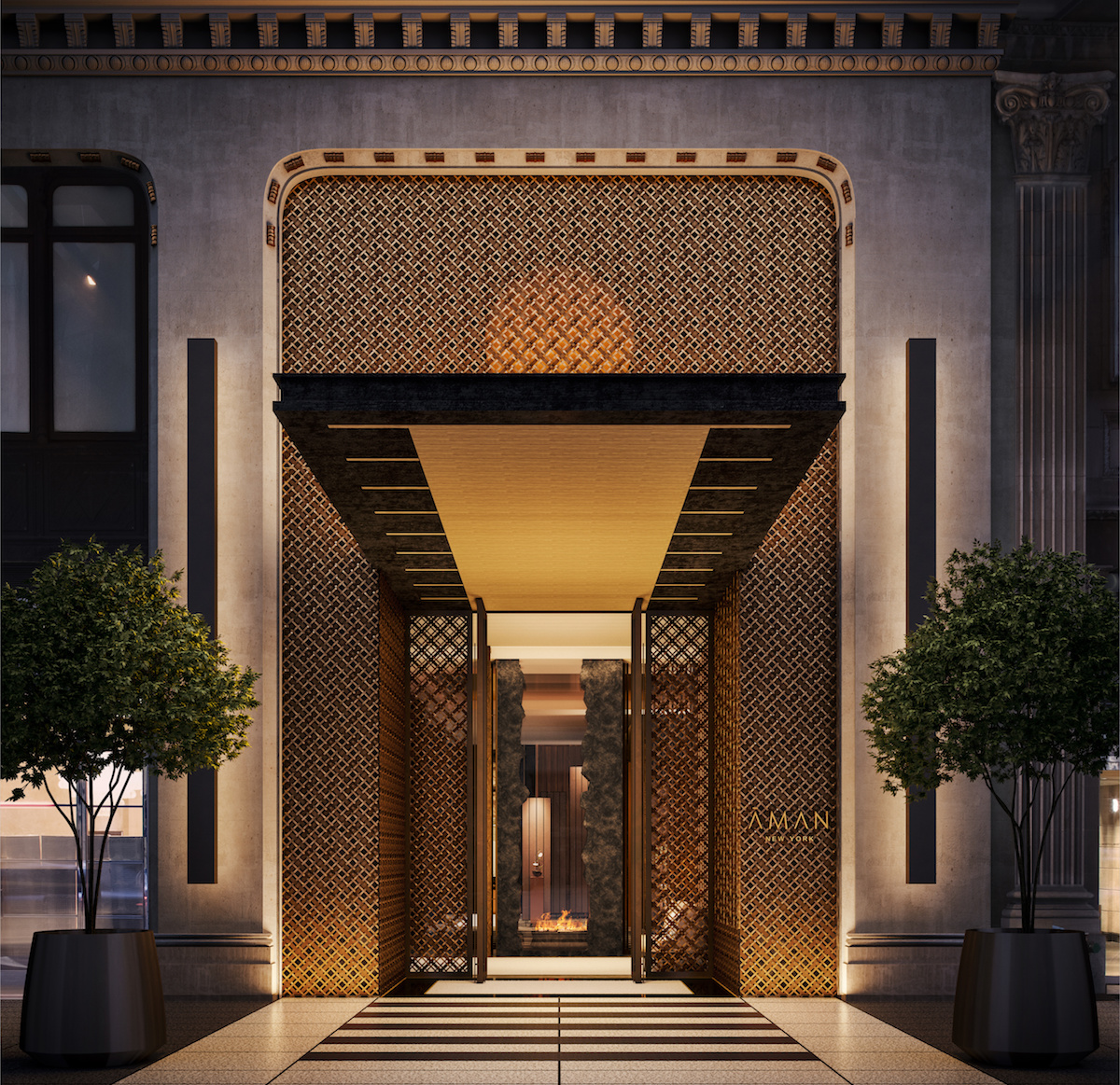 Aman New York entrance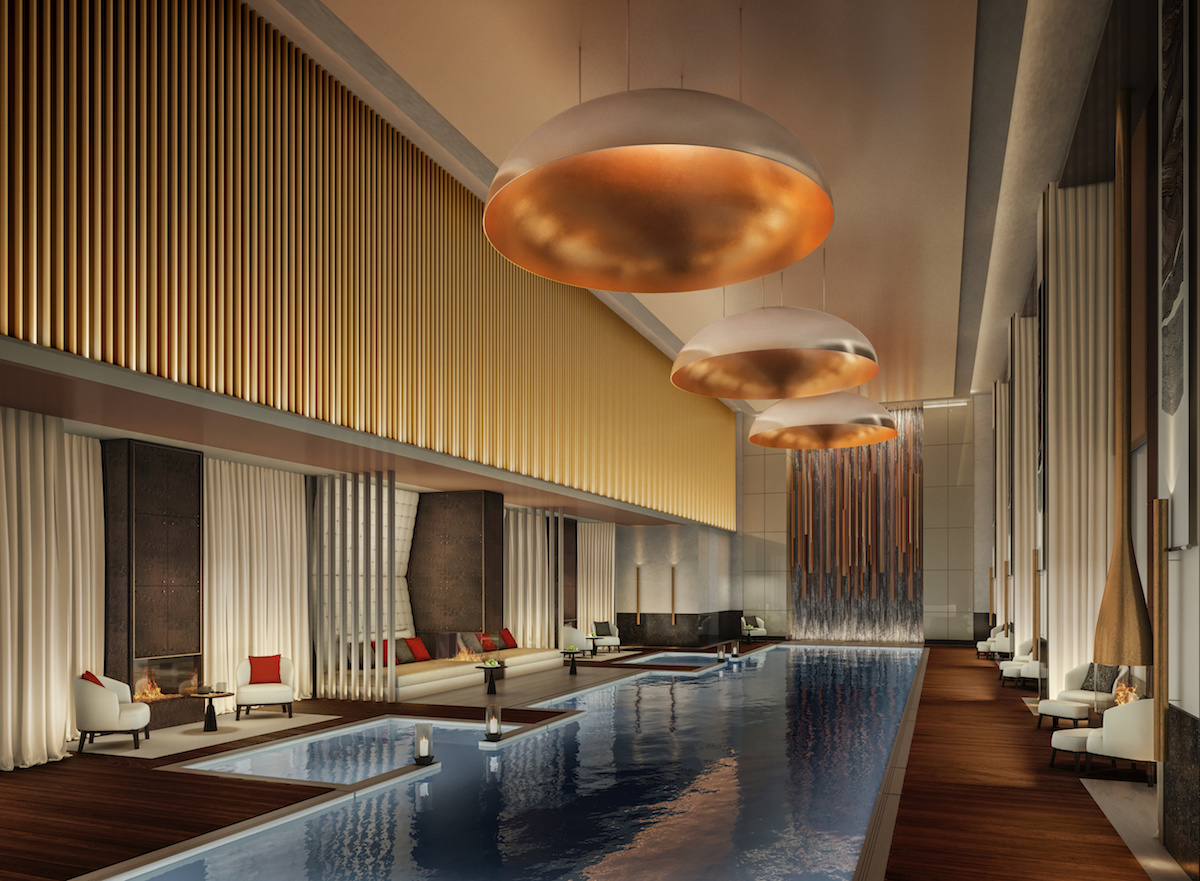 Aman New York spa pool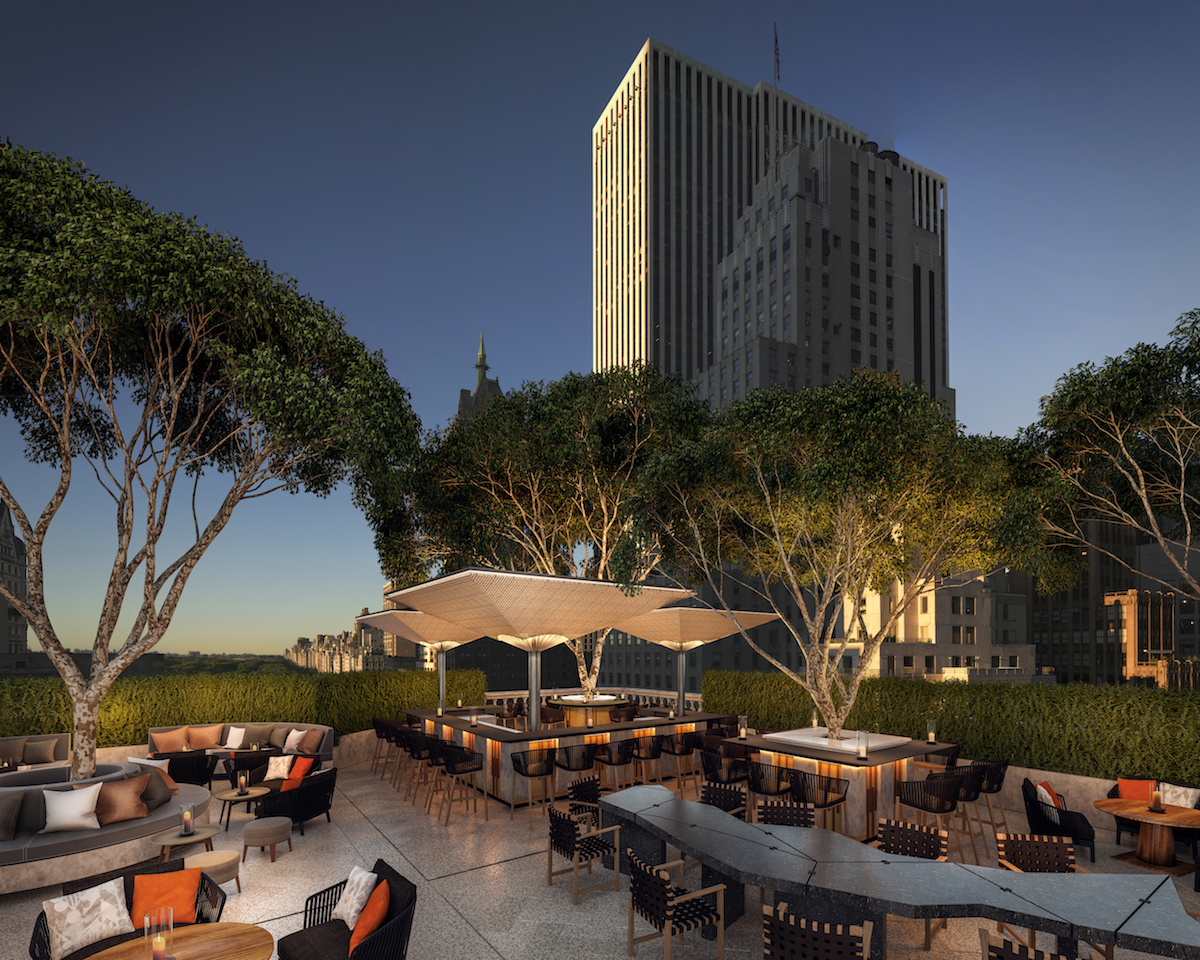 Aman New York garden terrace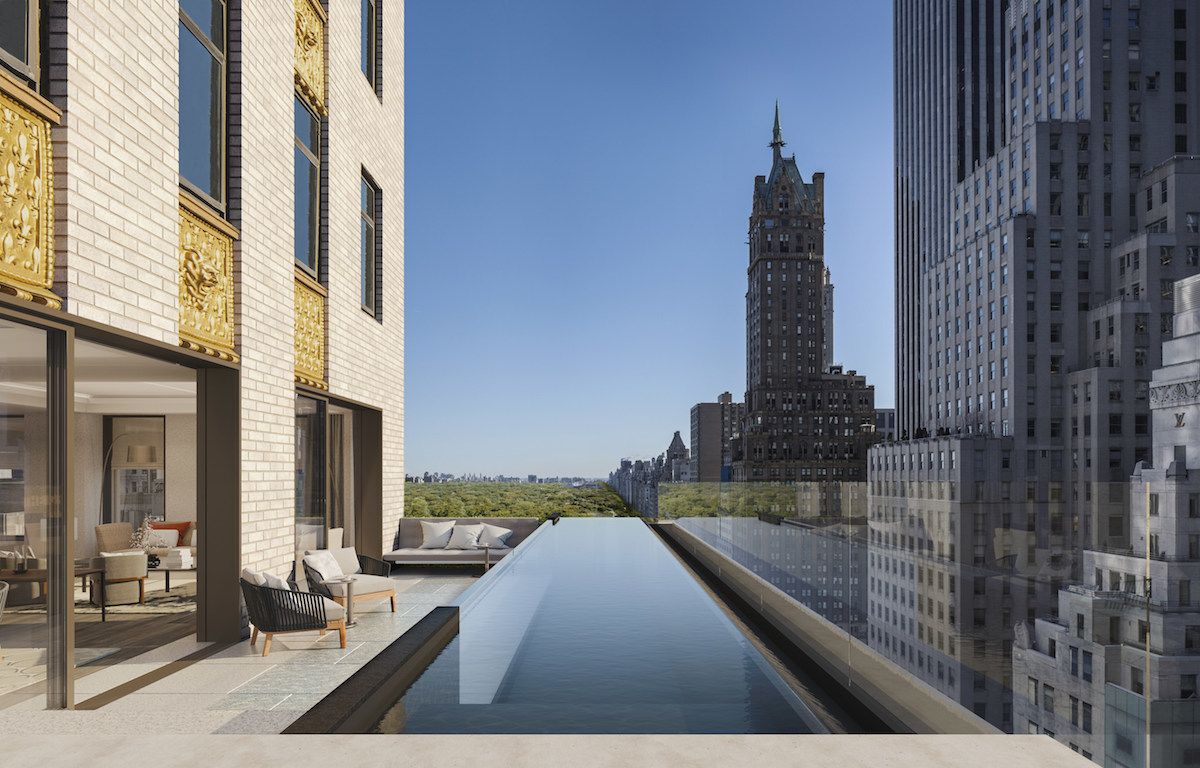 Aman New York residence swimming pool (unfortunately not the hotel pool)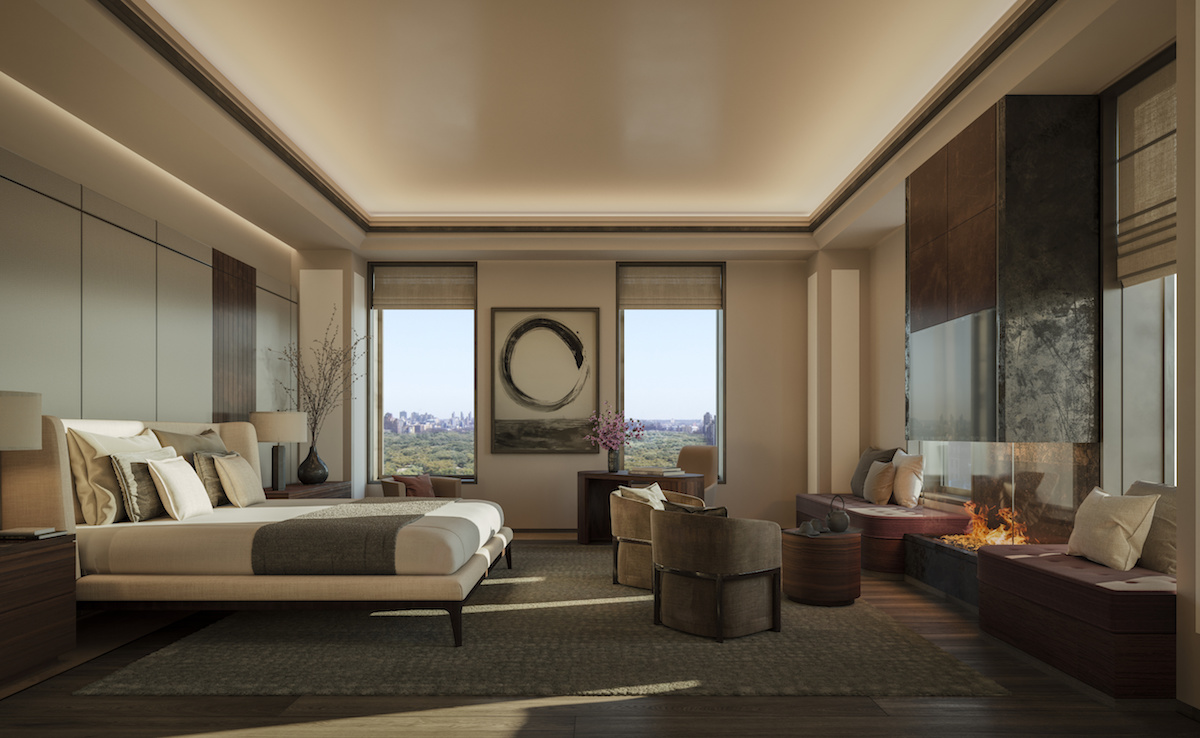 Aman New York residence

Aman New York residence
What will Aman New York rates be like?
While the hotel is months from opening, reservations aren't being taken yet. I can't help but wonder how much this property is aiming for in terms of pricing, as I would imagine this will be New York City's most expensive hotel
Not only does the hotel not have many rooms, but each room is also massive by New York City standards, essentially the size of a suite.
I'd have to imagine that rates will start at well over $1,000 per night, and if I had to guess, I'd say that base rooms will start more in the range of $1,500-2,000. I certainly could be wrong, but I can't see it being much cheaper, and then again, I also can't see it being much more expensive.
I'd love to hear some guesses from others on this, just for fun.
This looks spectacular, but…
I've said it before, and I'll say it again. Aman New York looks incredible, but to me city hotels will never be the essence of Aman. Only time will tell to what extent Aman New York can deliver on the Aman experience.
The only other city Aman property is in Tokyo, and suffice to say that service standards in general are different in Tokyo than New York.
Aman used to open properties in unique locations where no other hotel brands would ever dare. That has changed, as the brand has essentially sold out, with upcoming properties in Bangkok, Los Cabos, Miami, and Niseko. The only unique properties in the pipeline are in… Saudi Arabia.
Bottom line
Aman New York will be opening in the spring of 2021. It'll be the third Aman property in the US, and the second city Aman property in the world. The hotel looks spectacular, and I'm sure the dining venues and spa will be incredible.
What do you make of the opening of Aman New York, and what are you expecting rates to be like?