Aman is known for being one of the world's best luxury hotel groups, as the company has a few dozen boutique properties around the globe, with several new hotels in the pipeline. The Aman brand was sold in 2014, and it's common for people in the industry to say that a Singaporean sold the brand to a Russian.
The nationality of the people buying and selling the company wasn't really significant until now, with Russia having invaded Ukraine. Given the Russia connection, a few days ago I briefly wondered whether the Aman brand would be impacted by Russian billionaires' assets being seized. I didn't do much research, until a friend randomly messaged me the same question last night. That caused me to do a bit of digging.
Aman CEO distances himself from Russia
Vladislav Doronin is the billionaire owner of Aman Resorts, and CEO of OKO Group, a real estate company. Should consumers be boycotting Aman because of a connection to Russia, and/or should we worry about Aman's financial situation, with the assets of many Russian billionaires being seized?
It was reported in late February (though it's being disputed by Doronin, and is allegedly the basis of a legal dispute) that there were protests in front of the new Aman New York (which still hasn't opened), over the company's ties to Russia. Since then, Doronin has issued the following statement:
"I denounce the aggression of Russia on Ukraine and fervently wish for peace.

I was born in the USSR, the Soviet Union, which no longer exists, which comprised both Russia and Ukraine. I left in 1986 before its dissolution and have therefore never been a Russian national. Furthermore, I have not conducted business in Russia for many years.

Aman is an international company headquartered in Europe and OKO Group is headquartered in the US. As an international business with teams situated across all corners of the globe, I have always embraced a culture of inclusion and peace. In doing so, together we not only celebrate many cultures, but we do so with purpose and a unified voice, which has harmony, goodwill, and wellbeing at its heart."
A lawyer for Doronin also made it clear that neither the company nor Doronin himself support, financially, or otherwise, the Putin regime. You can't issue a much better statement than that, so at least Doronin is saying the right things.
Here's another statement from a Doronin spokesperson:
"His spokesperson said he's never held a stake in a company that was once owned by the U.S.S.R. or the Russian Federation — the general criteria for being a Russian oligarch. Doronin has also not appeared on the U.S. or European Union's sanctions list. Nor is he featured on Russian opposition leader Alexei Navalny's list of the 35 tycoons closest to Putin."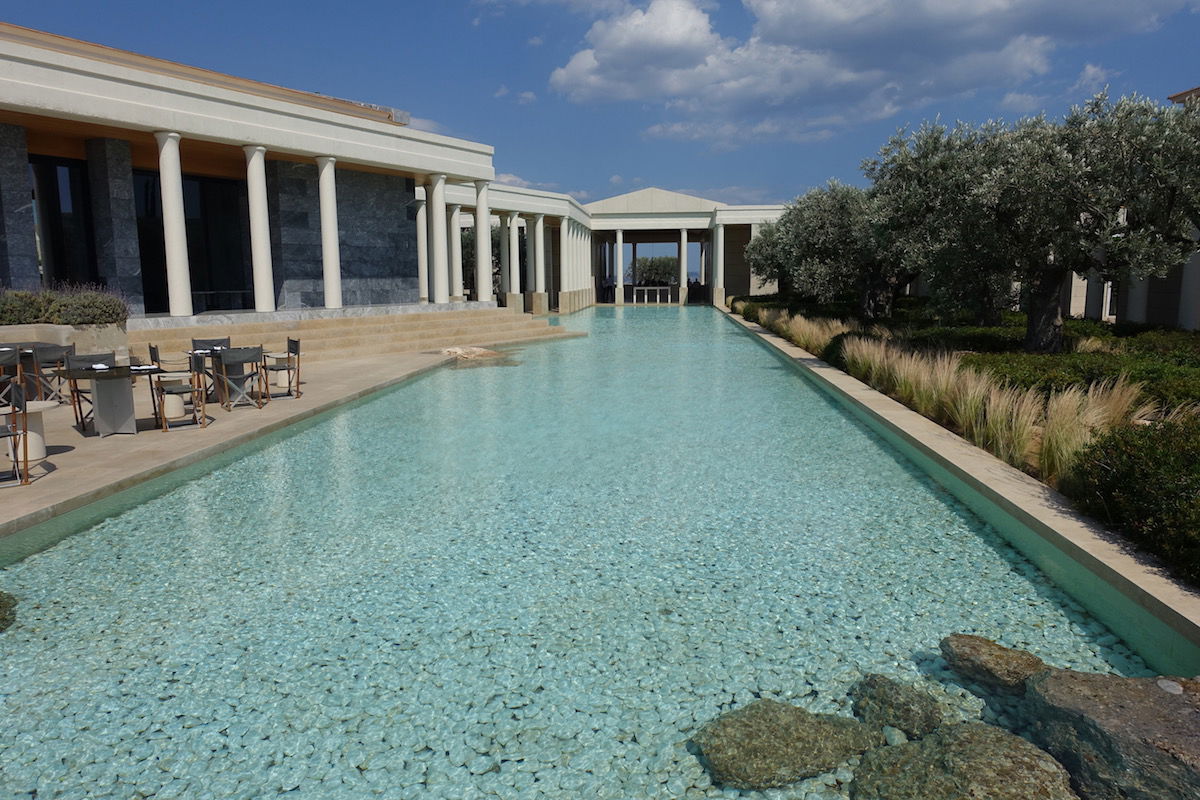 Is there more to this story, though?
You might be thinking to yourself "well this poor guy left the USSR 36 years ago, and people have just been making these assumptions because he has a Russian name, how unfortunate." However, there might be a bit more to the story.
As noted by Skift, Doronin used to date supermodel Naomi Campbell. In 2010 she appeared on Oprah, where her boyfriend was described as a "Russian real estate mogul," and she gave a glimpse into their life in Moscow. That certainly paints a different picture about Doronin's connection to Russia than just thinking he left over 35 years ago and basically has had no connection to the country since.
Doronin's Wikipedia page also states that he's "the founder of Moscow-based Capital Group," yet he allegedly sold his stake in the company in 2014. Interestingly from Doronin's personal website, the Google preview states the following:
Since its inception in 1993 Capital Group has been responsible for some of the most significant buildings in present-day Moscow, developing Moscow's…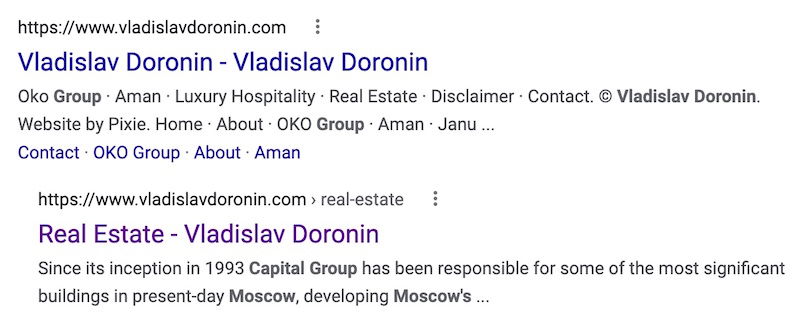 But when you go to Doronin's website, there's no mention of that anymore. It sure seems that he's trying to clean up any connections to Russia, which I certainly can't blame him for. Of course keep in mind that Capital Group was founded after the end of the USSR, when Russia was a country.
Everyone has to decide for themselves what they want to make of this. Is Doronin a close alley of Putin, and are his companies about to go out of business? No, it sounds like that's not the case. However, is Doronin's only connection to Russia that he left the USSR in 1986? No, that doesn't seem to be the case either…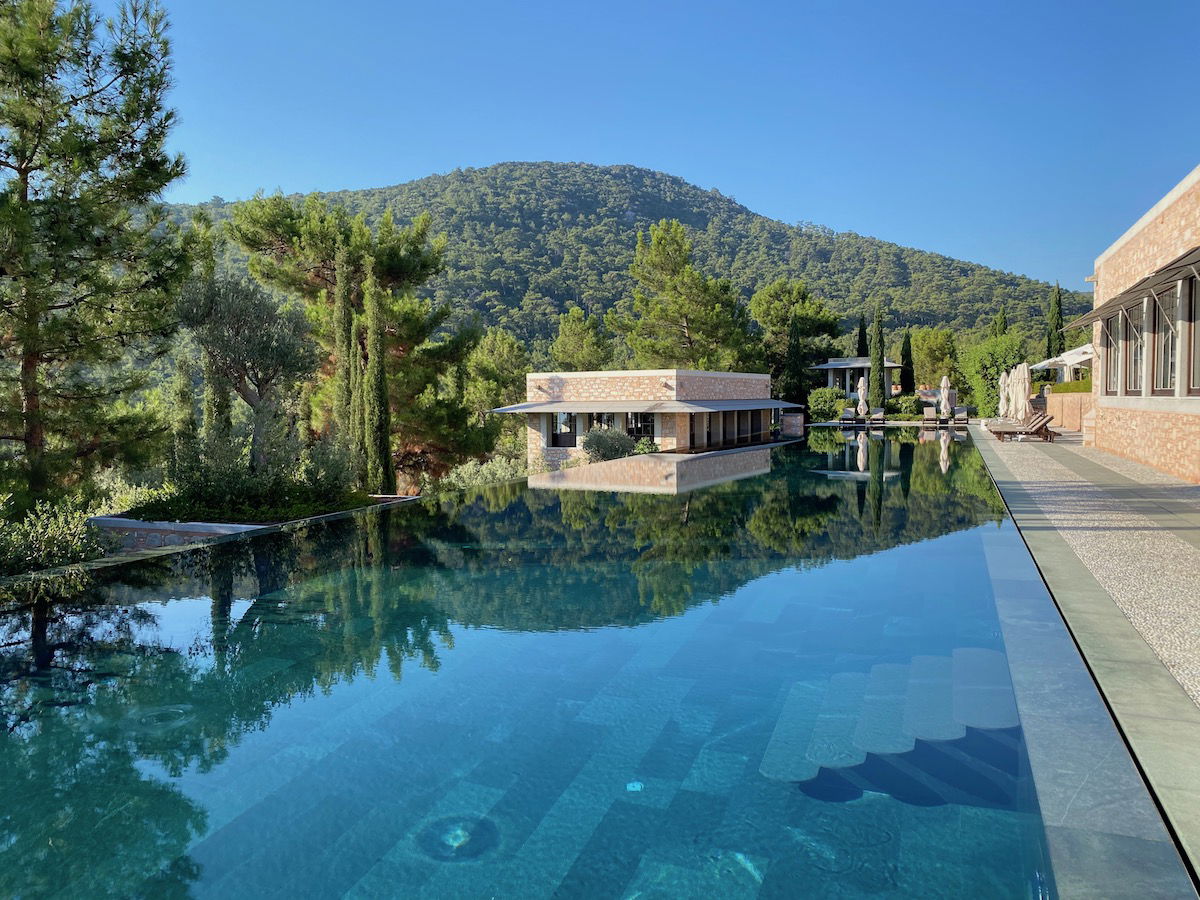 Bottom line
Aman was purchased in 2014, and most people have always thought it was a Russian billionaire behind the purchase, without putting much thought into it. Given Russia's invasion of Ukraine, this is now getting a bit more scrutiny.
On the plus side, the founder of Aman has condemned Russia's invasion of Ukraine, and indeed the company that owns Aman is international, and it's claimed that are no financial issues. At the same time, despite the founder claiming his main connection to Russia is that he was born in the USSR, it's reported that he lived in Moscow more recently, and was also the founder of a big Russian real estate firm.
What do you make of the Aman connection to Russia?