Yesterday morning the merger between Alaska and Virgin America was formalized, which is being branded as "creating the premier West Coast Airline."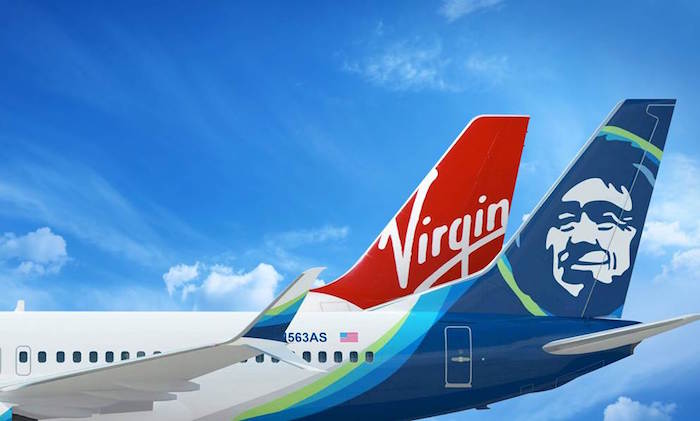 I'm very curious to see what the combined airline looks like, given that two airlines have very little in common. Time will tell what happens, though personally what I'm most curious about is what the frequent flyer program of the combined airline will look like. Alaska has indicated that Alaska Mileage Plan will be the combined airline's program, which isn't surprising, given that not much of the Virgin America brand will be surviving, it seems.
I figured I'd share the three aspects of the future of the Mileage Plan program which I'm most curious about, personally:
Will Alaska Mileage Plan go revenue based?
Alaska and Virgin America are very different airlines, and that includes their frequent flyer programs. Virgin America Elevate is revenue based, meaning miles are both earned and redeemed based on how much a ticket costs. Meanwhile Alaska Mileage Plan is more of a traditional program, as miles are earned based on the distance flown, and redemption rates are pegged to an award chart.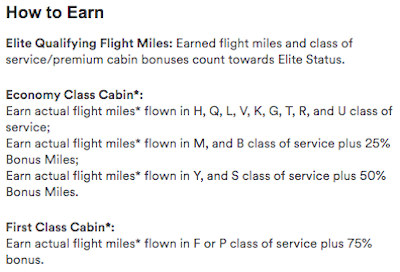 Alaska's mileage earning rates
While many of Alaska's partners (including American and Delta) are moving to revenue based mileage earning, Alaska has indicated that they'd like to keep their program "traditional." This was said before the merger between Alaska and Virgin America was announced, so I'm curious to see if this changes things.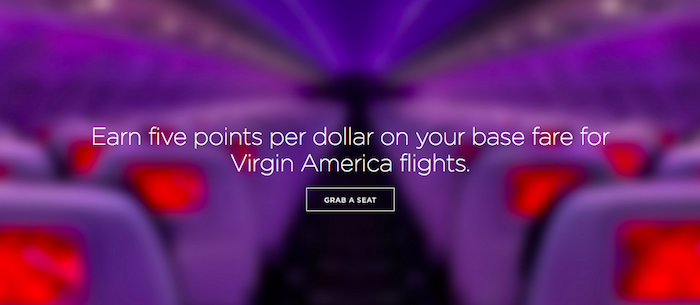 Virgin America's points earning rates
If I were a betting man, I'd guess that as a "compromise" under the merger, miles will be earned based on revenue, while they'll maintain a traditional chart for redemptions. I suspect this would only happen a year or more from now, though. Of course I'd prefer to be wrong, but that's my guess as of now.
At what rate will Elevate points be converted into Mileage Plan miles?
With the merger of American and US Airways as well as Delta and Northwest, this was pretty straightforward, as miles converted at a 1:1 ratio.
However, this is a bit trickier with the Alaska and Virgin America merger:
Elevate points can be redeemed for ~2.2 cents each towards the cost of a ticket on Virgin America
Alaska miles can be redeemed at varying levels for a ticket on Alaska or their partners
So at what rate will Virgin America points convert to Alaska miles? It's a similar question to what I have with the merger between Marriott and Starwood.
With Alaska and Virgin America, I don't think a 1:1 ratio would be fair. Interestingly Elevate is an American Express Membership Rewards and Citi ThankYou transfer partner, and points convert at a 2:1 ratio, while for other mileage currencies it's a 1:1 ratio.
So that suggests in theory one Elevate point should be worth two Alaska miles. Personally I don't agree with that valuation since I can get a lot more value out of Alaska miles, though I don't think that would be an unreasonable transfer rate.

Based on my valuation I'd say one Elevate point is worth ~1.2-1.5 Alaska miles, but then again I doubt that represents the average person's valuation.
This is going to get really interesting, in my opinion, as it's the first time in a while we'll see an airline actually have to put a value to their miles in this type of way.
Will Alaska have any transfer partners?
As mentioned above, Virgin America Elevate is transfer partners with American Express Membership Rewards and Citi ThankYou, and points transfer at a 2:1 ratio. Meanwhile Alaska Mileage Plan doesn't partner with any of the "big three" transferable points currencies (though you can transfer points from Starwood Preferred Guest).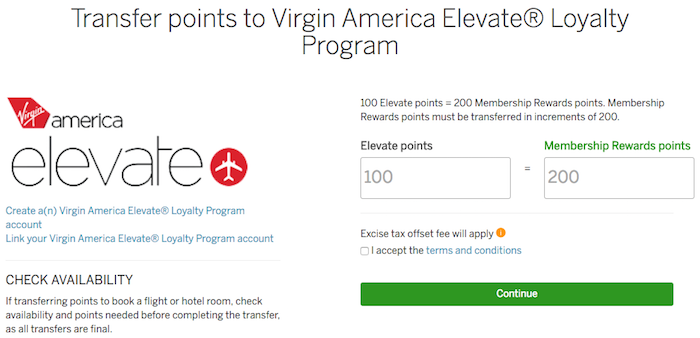 So, will the combined airline remain a transfer partner for these programs, or will they cut ties once Virgin America Elevate ceases to exist?
At this point all we can do is speculate. Given that Virgin America Elevate is being folded into Alaska Mileage Plan, my guess is that ties will be cut, and that Mileage Plan won't partner with one of these transferable points currencies.
Why? Because presumably if they wanted to, they could have done so already. Since it's Alaska management at the helm of the new airline, I don't see much changing in that regard. Historically they've done a lot to preserve the value of their miles (aside from the Emirates situation last week), and I'm guessing they don't want to screw that up by opening the floodgates.
I'd love to be wrong, though.
I suspect Alaska will continue to be aggressive about selling miles, though.
Bottom line
At this point the merger between Alaska and Virgin America is in the very early stages, so we have infinitely more questions than answers. The folding of Virgin America Elevate into Alaska Mileage Plan will be especially interesting, given that this comes at a time where many other airlines are also adjusting their frequent flyer programs.
What are your predictions for post-merger Alaska Mileage Plan?