For the ~18 months I lived in Seattle I really grew to love Alaska Airlines, and in particular their Mileage Plan program.
Are they the frilliest airline out there? Nope. But: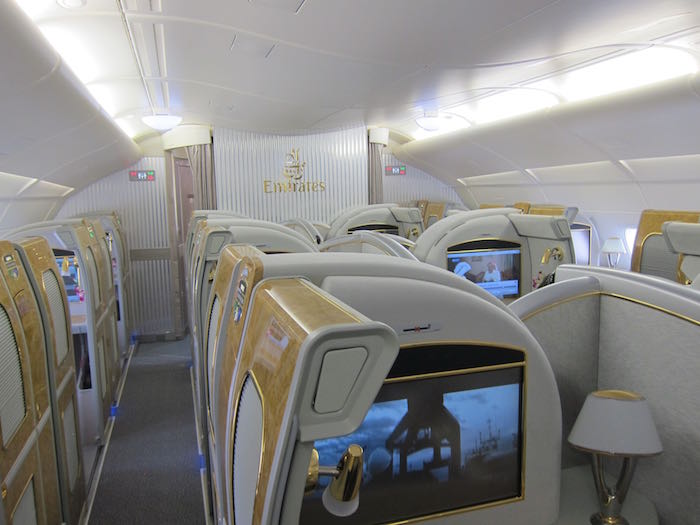 Not a bad reward for all those flights up and down the west coast!
Anyway, Alaska is feeling the pressure from Delta in Seattle, given the battle going on between the two airlines. So they've been investing in their onboard experience, which is a project they call "Alaska Beyond."
As part of that, Alaska has improved their catering on short-haul flights. Alaska has always been one of the better airlines when it comes to catering, as they serve some sort of food in first class on virtually all flights (exceptions being super short flights, like Seattle to Spokane, Seattle to Portland, etc.). But even for a 550 mile flight from Portland to San Francisco, you'll get something to eat in first class.
I flew from Los Angeles to Seattle yesterday evening in Alaska first class, and experienced the new catering.
In the past on this flight you'd get a small plate with either some sort of protein or pasta, and a small salad. Then there would be a packaged chocolate on the side. It really isn't much food at all, as you can see how small the plate is in comparison to the napkin.

Alaska's old first class catering between Los Angeles and Seattle
However, they've improved that significantly. As was the case before, you still get a drink with some snack mix before the meal (for what it's worth, that's a sparkling water with lime).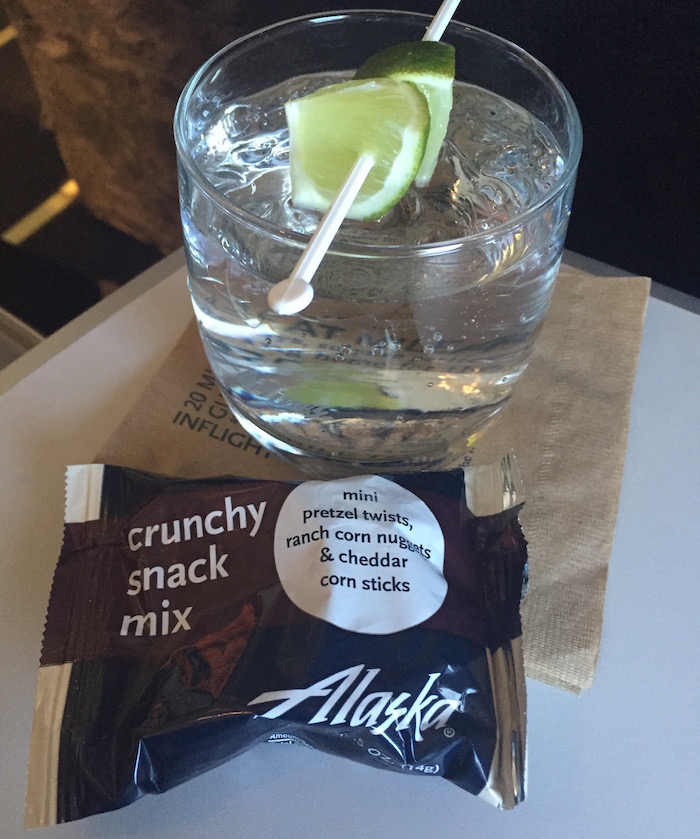 Alaska's new first class catering between Los Angeles and Seattle
And then they actually have a hot meal with a separate side salad, dinner roll, and packaged cookie. There's not a choice between meals, though the fettuccine alfredo was actually quite good.

Alaska's new first class catering between Los Angeles and Seattle
Now, I'm someone who generally doesn't eat domestic airplane food anymore, though in this case I was hungry. I had breakfast in LA, then was busy all day with work and errands, so by the time I boarded my flight at 6PM I was quite hungry and figured I might as well eat. And the food wasn't half bad.
Bottom line
Ultimately a change in catering on a two hour flight isn't really news-worthy, though in general it is cool to see Alaska investing in their onboard product. Their old food was quite good, though portions were tiny. That's kind of the opposite problem American has had over the past year or so — huge portions of terrible food.
Have you experienced Alaska's new catering? If so, what was your experience like?