Last July, Alaska Airlines and Hainan Airlines announced a new partnership, allowing Mileage Plan members to accrue miles for travel on Hainan. This was a pretty cool new partnership, given that Hainan is generally well regarded among Chinese carriers, and doesn't otherwise have many partner airlines.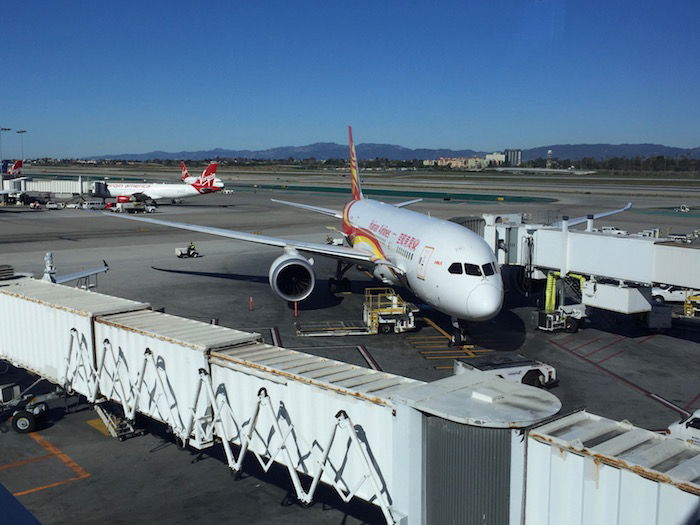 Hainan has flights out of Seattle, Los Angeles, and San Jose, all of which are Alaska Airlines hubs and focus cities, so this partnership opened up plenty of opportunities for cooperation between the two airlines.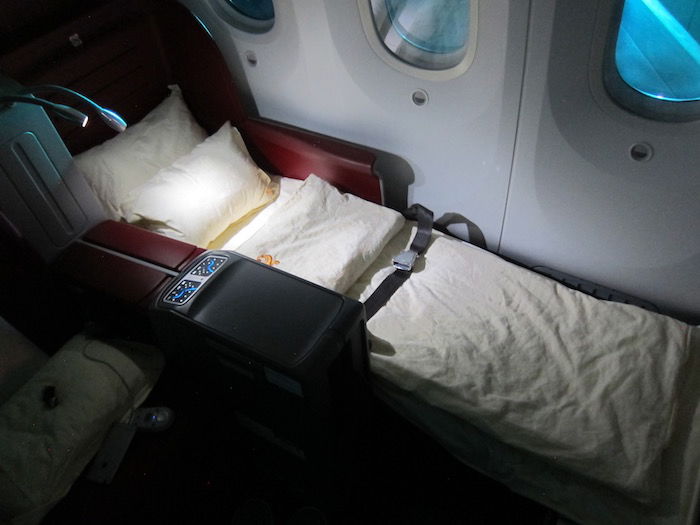 The partnership was initially limited to reciprocal mileage accrual, with no option of reciprocal mileage redemptions. Alaska promised that mileage redemptions would soon be possible on Hainan, though the start date for that kept getting pushed back. In February we learned that Alaska redemptions on Hainan would be possible as of March 30, 2016, and Alaska stayed true to their word on that.
It's now possible to redeem Alaska miles for travel on Hainan.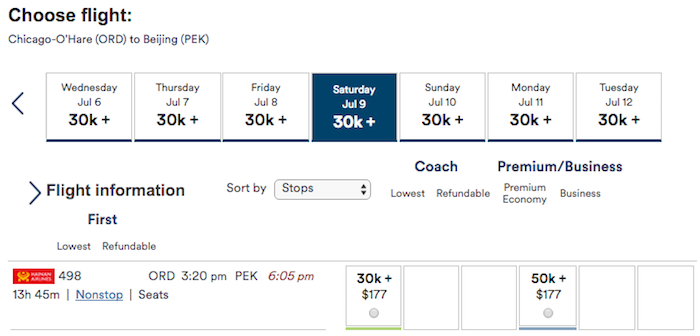 Here's the redemption chart for travel on Hainan: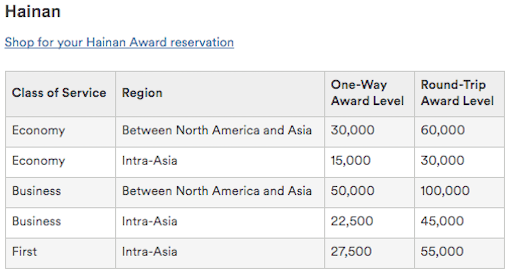 As you can see, a one-way business class award between the US and Asia costs 50,000 miles, which is an excellent value. However, Alaska does impose fuel surcharges for travel on Hainan, which seem to be $135 each way between the US and China.
Award availability on Hainan is exceptional, with two business class award seats available on a vast majority of flights out of all their gateways.
This includes Boston to Beijing: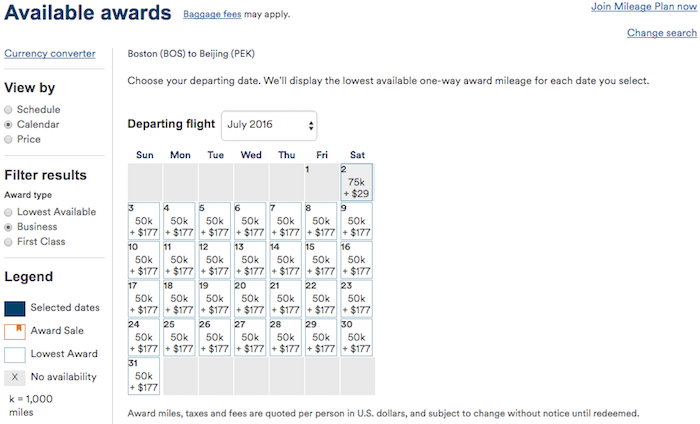 And Seattle to Beijing:
And Chicago to Beijing: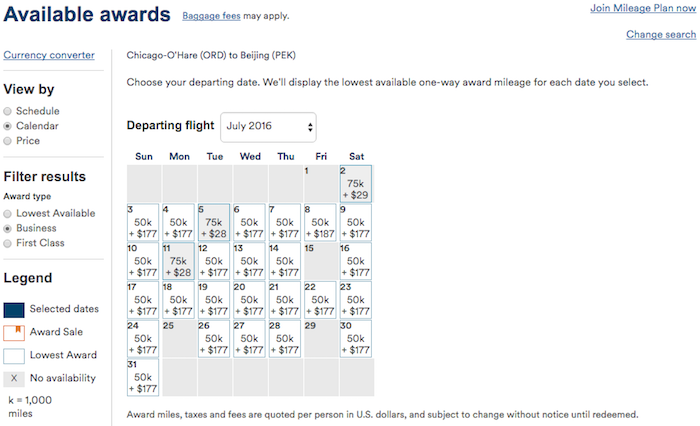 And San Jose to Beijing: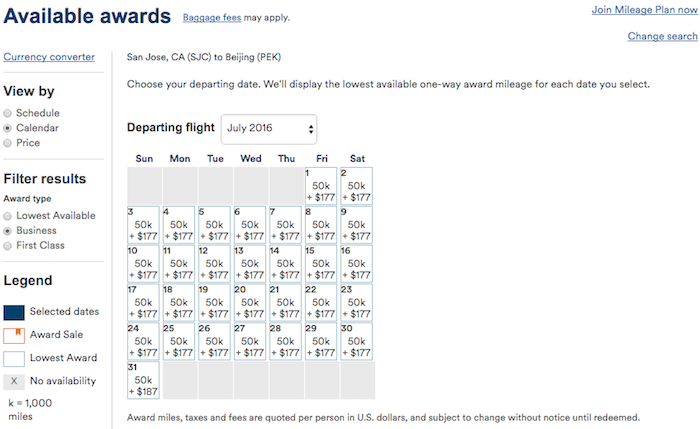 And Los Angeles to Changsha (though that flight operates only 2x per week):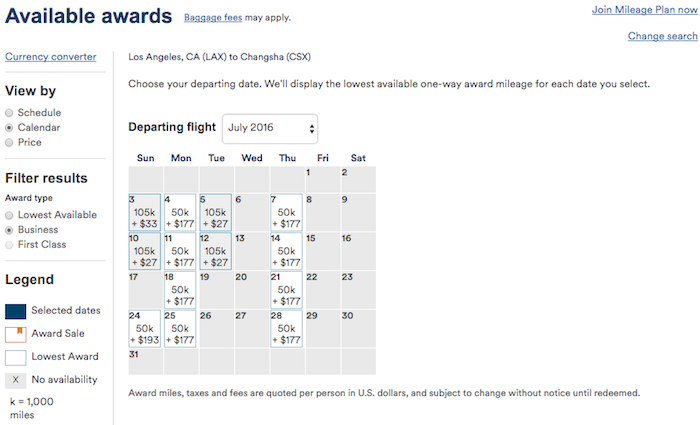 Hainan Airlines is a great new option for award redemptions to Asia, given the low redemption costs and exceptional availability. While no one likes paying fuel surcharges, the ~$135 one-way fuel surcharges aren't unreasonable, in my opinion.
Also keep in mind that Alaska allows stopovers on one-way awards, making this a great opportunity to do a stopover in Beijing enroute to another city.
I recently flew Hainan business class from Los Angeles to Changsha and Changsha to Los Angeles, and enjoyed the flight. The food and service was the best I've had on any Chinese airline. The bedding was also exceptional.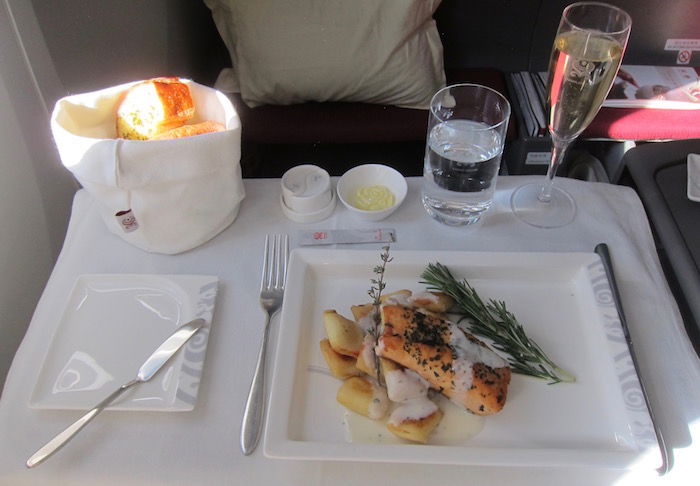 My one complaint are the seats as such. They're in a 2-2-2 configuration so aren't bad, though also aren't as private as a reverse herringbone seat or apex suite.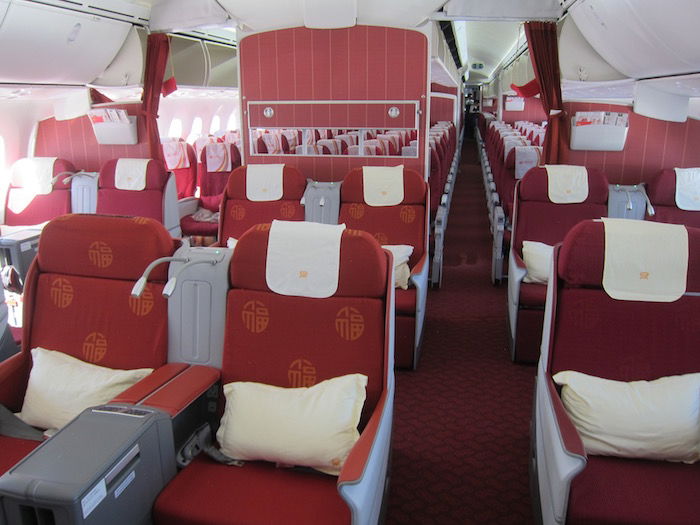 Ultimately my preference would still be to redeem Alaska miles on Cathay Pacific, given the great redemption rates for business class and first class. That being said, Hainan business class is much more readily available (especially in light of the recent American AAdvantage devaluation, where we're seeing almost all Cathay Pacific award space booked), so is a fantastic option.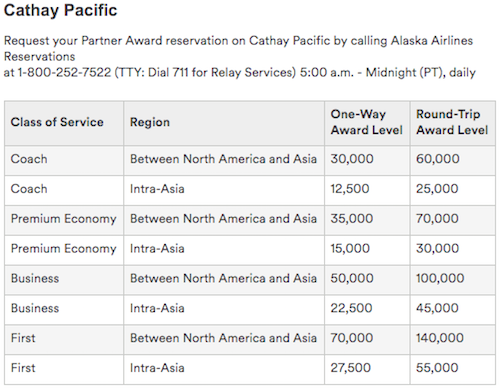 Bottom line
I'm thrilled to see Hainan finally added as an Alaska Mileage Plan airline partner for redemptions, and I'm also happy that the rates are so reasonable. 50,000 miles one-way in business class between the US and Asia is fantastic, especially given the amount of award availability Hainan is making available (hopefully it sticks). This will make Hainan a great option if you want to connect in China enroute to elsewhere as well, given all the routes this opens up.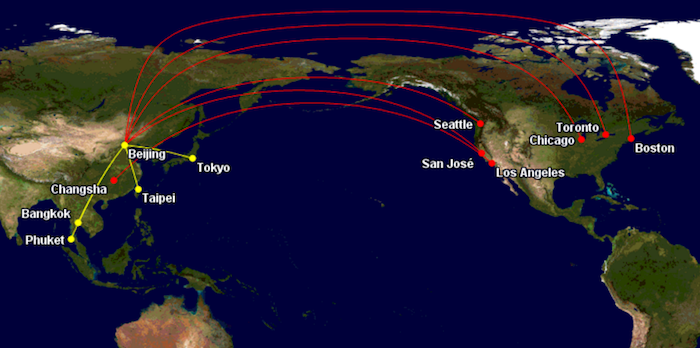 The fuel surcharges of $135 one-way in business class aren't bad, though I'm a bit concerned about the trend in general. The last airline partner Alaska added was Icelandair, and they're also imposing fuel surcharges for redemptions on them. Previously it was just British Airways which imposed fuel surcharges, so I don't love that trend.
Still, it's awesome to see that there's now another great option for Mileage Plan redemptions to Asia!
Lastly, I'd also note there's a lot of value to be had in booking paid tickets on Hainan and crediting those miles to Alaska, given what great fares they publish between the US and Asia.
Would you consider redeeming Alaska miles for travel on Hainan?