To start I should say that these are only cosmetic changes, so you have nothing to worry about (at least as of now — Alaska promised to try and give at least 30 days notice of any future changes).
Despite Alaska's recent stealth devaluation of Emirates first class awards, I still consider Mileage Plan miles to be among the most valuable out there. Alaska has some unique airline partners, is great for Cathay Pacific first class redemptions, and they also allow stopovers on one-way awards, making them one of the few programs where that's allowed.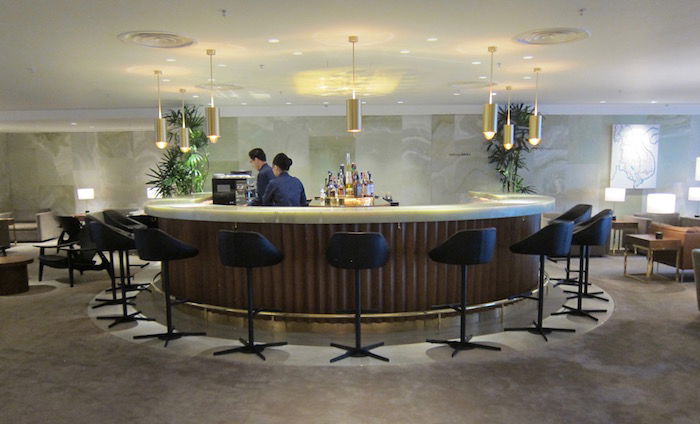 Cathay Pacific's The Pier First Class Lounge Hong Kong
That being said, their award program can be a bit complicated. While many airlines have a single award chart valid for travel on all partner airlines, Alaska Mileage Plan has separate award charts for each airline in each region.
Furthermore, you can't redeem miles for all airlines in all regions, but rather only in regions where a chart is published. For example, Alaska doesn't publish an award chart for travel on Emirates to Australia, for travel on Air France between Europe and Asia, etc.
While I had no trouble figuring out the Mileage Plan system, I suspect it was a bit more confusing to the average member. In order to simplify the program, Alaska has just redesigned their Mileage Plan award page, and it's definitely more aesthetically pleasing.
Now when you click on the "Use Miles" tab, you'll be brought to a page which explains award redemptions on Alaska, and also has a button which reads "Award Charts," if you want to learn about redemption rates on partner airlines.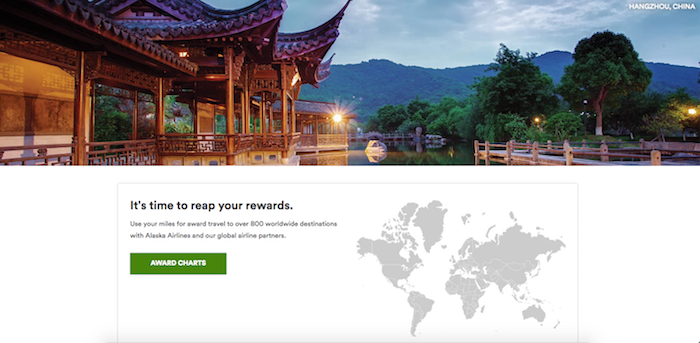 There you'll be able to select the regions you're traveling to and from. The good news is that this new chart makes it easy to figure out whether or not redemptions are allowed in certain markets.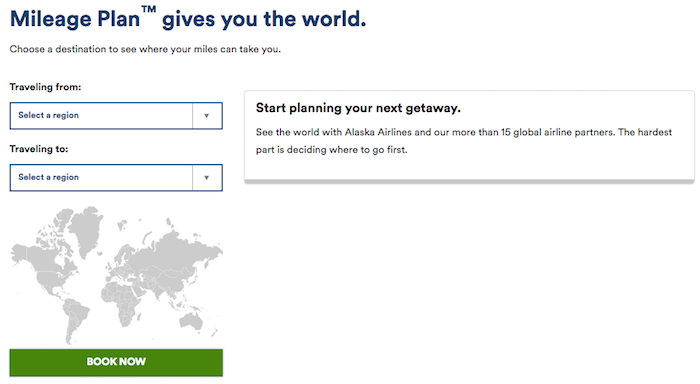 Once you select the regions, you'll be brought to a page which lists all the partner airline award charts which are valid in the region pair. The charts are still organized by airline, given that each airline has their own redemption rates.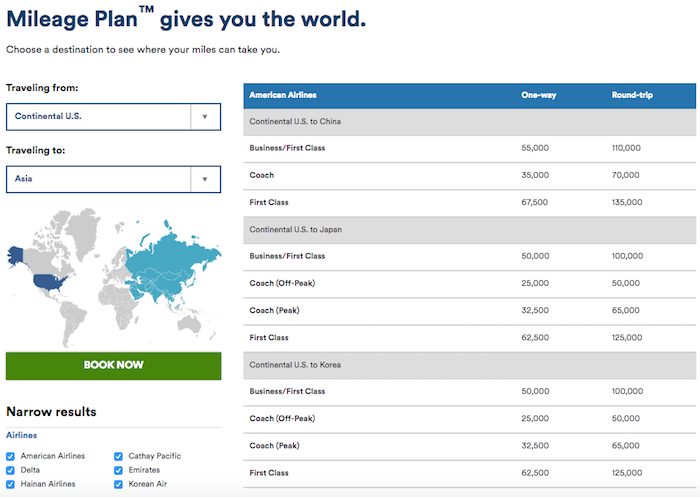 While the airlines are organized alphabetically, the order in which they list prices within each airline is ridiculous. Who decided the correct order for pricing is business, then economy, then first class, then premium economy?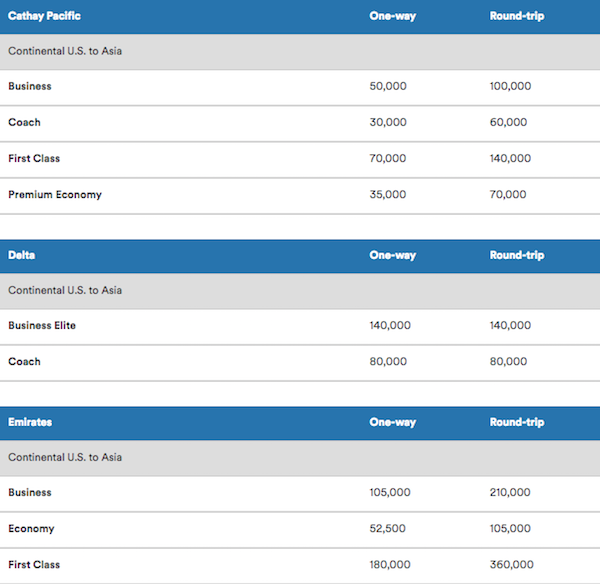 Then at the bottom of each page are the terms & conditions for awards in general, and those specific to that region. For example, when searching space between the US and Asia it lists the Korean Air blackout dates which apply.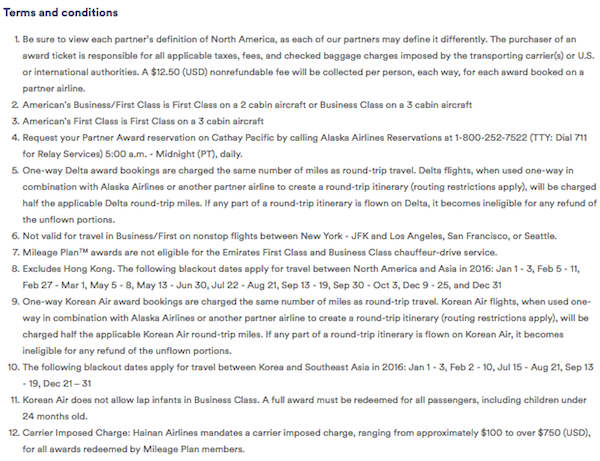 It's worth noting that once you click the "Book Now" button, the actual search page looks exactly as before.

Bottom line
I've always found the partner airline award charts on Alaska's site rather tough to find, so this does seem like a more straightforward and aesthetically pleasing design. While I had no trouble figuring out the difference between the various old charts, I imagine this is significantly easier for the average traveler who isn't as knowledgeable about Mileage Plan.
What do you make of the new Mileage Plan award chart design?
(Tip of the hat to Travel Codex)