Alaska Airlines' newest route is now bookable, and it's a (very) long one.
Alaska Airlines unveils longest nonstop flight ever
In the summer of 2024, Alaska Airlines will introduce a new daily seasonal flight between Anchorage (ANC) and New York (JFK). Between June 13 and August 19, 2024, the airline will fly daily in the market, with the following schedule:
AS11 Anchorage to New York departing 8:00PM arriving 7:05AM (+1 day)
AS549 New York to Anchorage departing 9:45AM arriving 1:30PM
The flight will cover a distance of 3,385 miles, and is blocked at 7hr5min eastbound and 7hr45min westbound. The airline intends to use a Boeing 737 MAX 8 for the route, which is a new type of aircraft for the airline. Alaska's Boeing 737 MAX 8s will feature 159 seats, including 12 first class seats and 147 economy class seats.
Alaska currently flies the 737 MAX 9, and the MAX 8 is the slightly smaller but slightly longer range version of the aircraft. Alaska is expected to take delivery of its first 737 MAX 8 in the coming months.
I think it's safe to assume that this route is primarily targeted at leisure travelers from New York looking for a summer getaway in Alaska.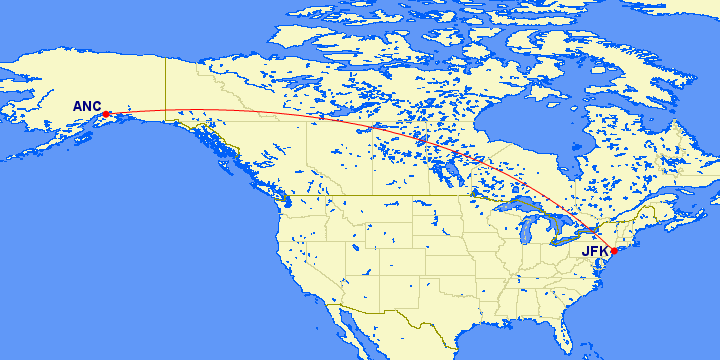 Are there longer Boeing 737 MAX routes?
Prior to this announcement, Alaska Airlines' previous longest planned route was from Seattle to Nassau, which is a flight covering a distance of 2,887 miles. So this new Anchorage to New York route isn't just a little bit longer than the previous longest planned route, but rather covers a distance of nearly an extra 500 miles. That's a huge difference.
Where does this rank on the list of the world's longest Boeing 737 MAX routes? Well, the world's longest regularly scheduled, year-round Boeing 737 MAX route is operated by GOL, and is between Brasilia (BSB) and Orlando (MCO). This flight covers a distance of 3,777 miles, and is blocked at up to 8hr20min. So that's nearly 400 miles longer than Alaska's planned Anchorage to New York flight.
A couple of other fun things to think about here:
A New York to Anchorage route is just 65 miles shorter than a New York to London route
An Anchorage to New York route is just 47 miles shorter than an Anchorage to Tokyo route
While I don't have any particular allegiance to Alaska Airlines, I still can't help but dream of the airline once again resuming service across the Pacific from Alaska in some capacity… for some odd reason.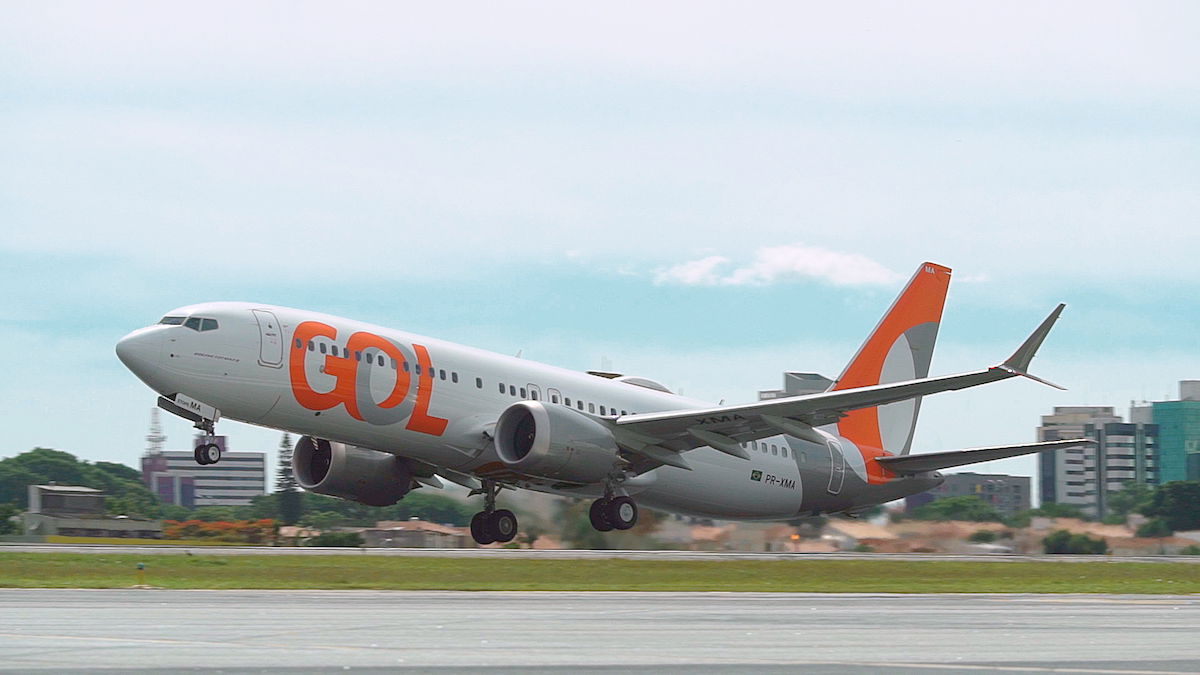 Bottom line
In the summer of 2024, Alaska Airlines is adding a new seasonal route between Anchorage and New York, which will be operated by a Boeing 737 MAX 8. While Alaska Airlines has long operated some seasonal services between Anchorage and other points in North America, this is by far the carrier's longest route yet.
What do you make of Alaska's new Anchorage to New York flight?