Aer Lingus has been nicely growing their US route network the past several years. Since 2016 the airline has added flights to Hartford, Los Angeles, Miami, Newark, and Philadelphia. On top of that, starting in May Aer Lingus will add flights to Seattle, which will be their third west coast destination. When you consider that the airline has a fairly small longhaul fleet, that's some pretty impressive growth, in my opinion.
When Aer Lingus announced that they'd add flights to Seattle, I said that I thought it was very likely that they'd introduce a partnership with Alaska Mileage Plan. That has now been confirmed. The Seattle Times reports that Alaska and Aer Lingus will announce a formal partnership before Aer Lingus add flights to Seattle in May 2018. The article specifically mentions that this will include a reciprocal frequent flyer arrangement, which would allow Alaska Mileage Plan members to earn and redeem miles on Aer Lingus.
Neither airline has made a formal announcement yet, so we don't know exactly what the mileage earning and redemption rates will look like.
This is a fantastic development for Alaska Mileage Plan, given what a lucrative program it is.
As far as earning miles on partner airlines goes, what makes Alaska Mileage Plan so awesome is that their miles are so valuable, and also that they offer big mileage bonuses for premium cabin travel. So you're earning more miles than you'd earn with other programs, and the miles are also more valuable. Just to give an example, here are the Mileage Plan earning rates when traveling on British Airways: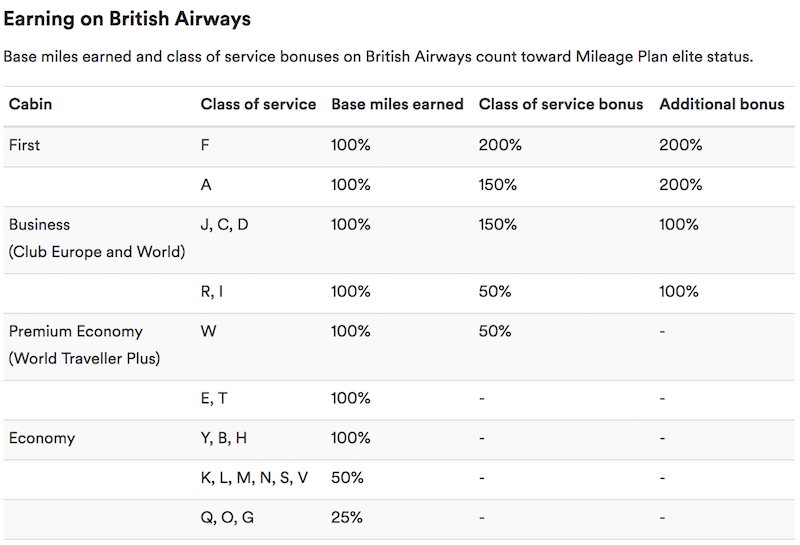 As you can see, you can earn 250% redeemable miles for a discounted British Airways business class ticket, and that doesn't even include elite mileage bonuses, which can be up to an additional 125%. There's no other program that has such consistently good earning rates. I imagine Aer Lingus will have similar earning rates for business class
Then for mileage redemptions, what makes Alaska Mileage Plan unique is that they allow stopovers on one-way awards. So you'll be able to redeem Mileage Plan miles for travel on Aer Lingus to Europe, and you'll be able to do a stopover in Dublin for free. Hopefully Alaska doesn't impose big fuel surcharges on these redemptions, given that Aer Lingus directly doesn't charge big fees (that's why redeeming British Airways Avios on Aer Lingus is such a good deal).
However, I wouldn't count on mileage redemptions coming anytime soon. Alaska announced a partnership with Finnair last May, and a partnership with Singapore Airlines last August. In the case of Finnair, they were supposed to introduce mileage redemptions on the airline last fall, but that still hasn't happened.
Aer Lingus has a solid business class product with fully flat staggered seats, as well as free Wi-Fi. If you want to get a sense of what the experience is like, see my trip report from a Dublin to New York flight last year.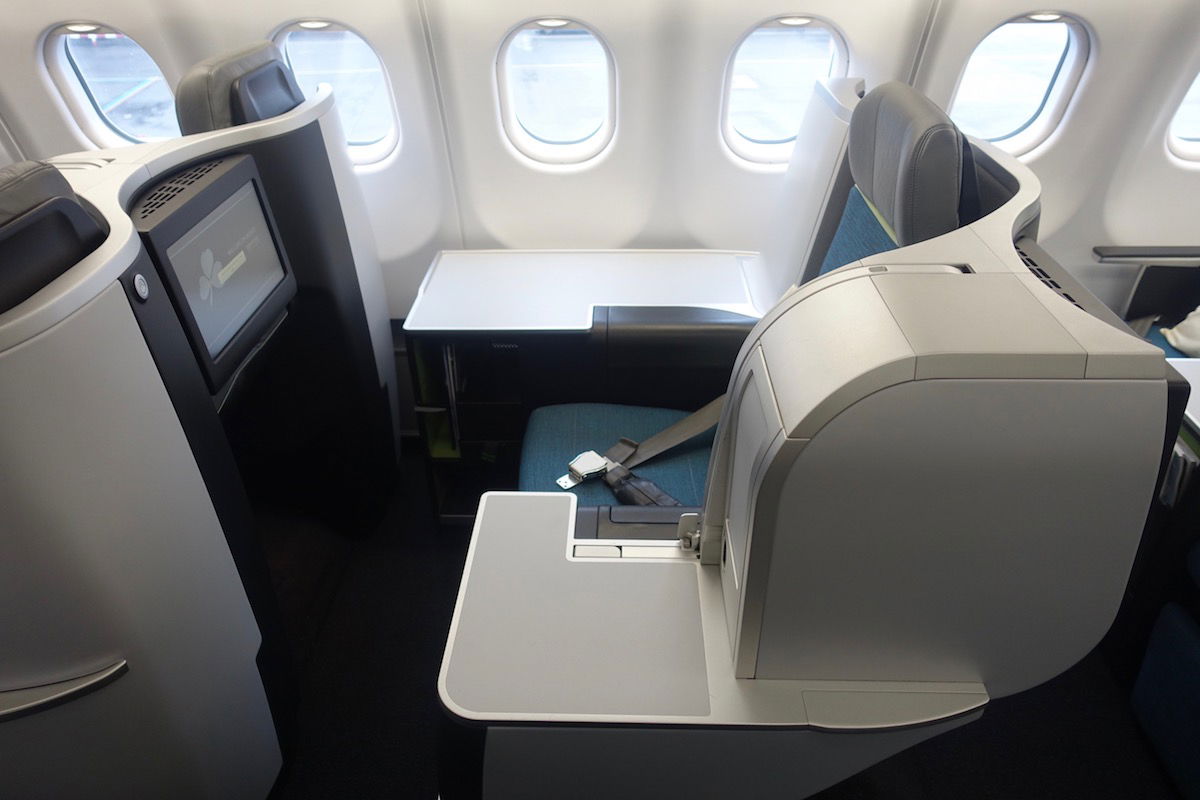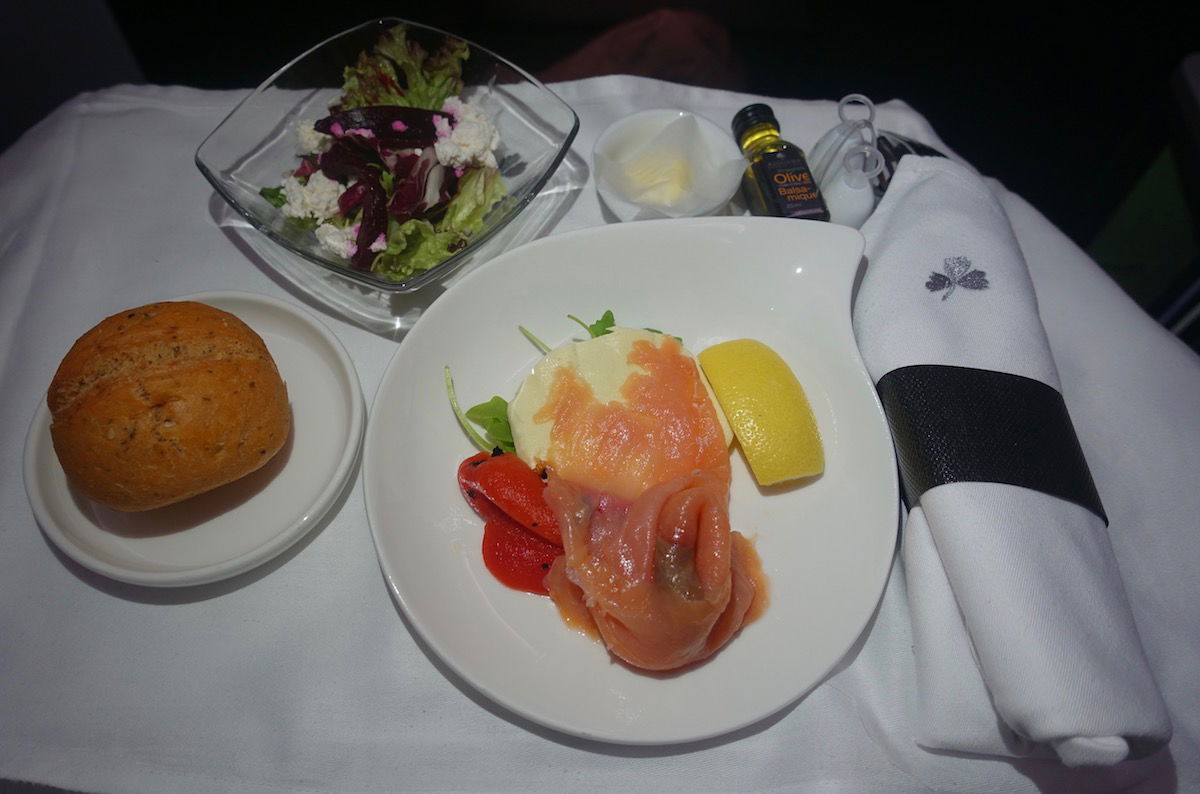 Bottom line
With Aer Lingus adding flights to Seattle, and already flying to Los Angeles and San Francisco, it's a no brainer for them to introduce a partnership with Alaska. This is also a big win for Alaska, given the partnerships they've lost or seen scaled back lately. Let's hope that the opportunities to earn and redeem Mileage Plan miles on Aer Lingus are as generous as we've seen with their other partners.