Aer Lingus has been growing their US route network significantly the past few years, in a steady but consistent way: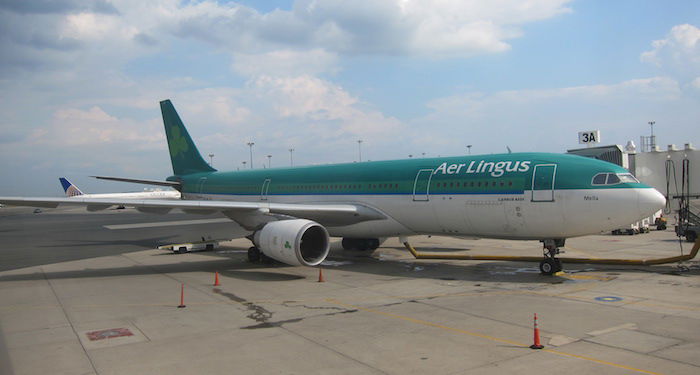 Aer Lingus has just announced their next US destination, which is already bookable. Aer Lingus will begin flying 4x weekly between Dublin and Seattle as of May 18, 2018. The route will operate with the following schedule on Mondays, Wednesdays, Fridays, and Sundays:
EI99 Dublin to Seattle departing 3:50PM arriving 5:35PM
EI98 Seattle to Dublin departing 7:20PM arriving 12:35PM (+1 day)
The flight will cover a distance of ~4,540 miles in each direction, and is blocked at 9hr15min eastbound and 9hr45min westbound.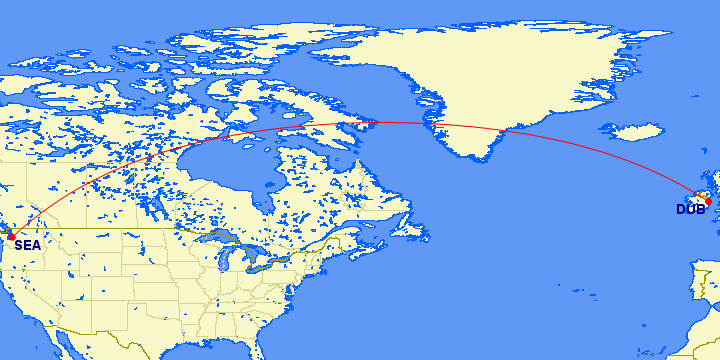 This new route will be operated by one of Aer Lingus' Airbus A330s, featuring 23 business class seats and 238 economy seats. Business class is in a staggered configuration, which I consider to be a pretty good product.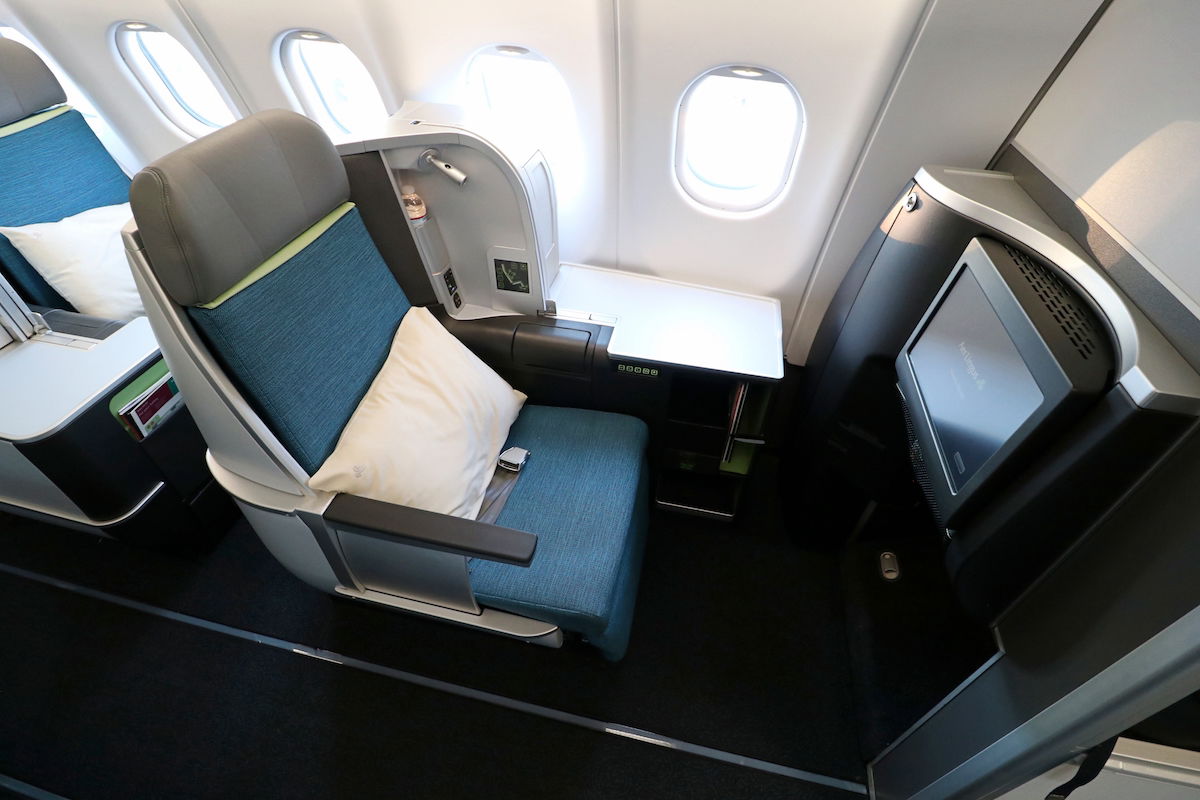 If you're looking to redeem miles on this flight, the best value is probably redeeming British Airways Executive Club Avios. Based on the distance, the flight costs the following number of Avios:
16,250 Avios off-peak or 25,000 Avios peak
62,500 Avios off-peak or 75,000 Avios peak
You can also redeem United MileagePlus miles for the flight, and then include connecting flights on both ends on Star Alliance partners. MileagePlus charges 30,000 miles in economy and 70,000 miles in business class one-way.
As of the time of this post, it looks like many flights have at least four economy award seats, while I don't see any business class award seats yet. Hopefully that changes over time. However, historically Aer Lingus has been stingy when it comes to award availability to the west coast, so there's a good chance this route won't be any different.
Frankly I'm a bit surprised to see Aer Lingus choose Seattle as their next destination. Don't get me wrong, I think there's a lot of merit to it, but this wasn't one of the US cities that I had heard rumors about them considering adding flights to. As someone who used to live in the Seattle area, I'm thrilled to see this, as the amount of longhaul growth the airport has seen the past several years is unbelievable.
Now that Aer Lingus has confirmed that they won't be joining oneworld anytime soon, I guess their US growth strategy is completely unrelated to where oneworld hubs are located. The great news is that I think it's very likely that Alaska Airlines and Aer Lingus will form a partnership. Alaska is great about partnering with non-alliance airlines that fly to their hubs, so this seems like a perfect fit. Furthermore, Alaska also partners with British Airways, which has the same parent company as Aer Lingus (not that this is what directly dictates partnerships). I'd both love the opportunity to earn and redeem Alaska miles on Aer Lingus.
What do you make of Aer Lingus adding flights between Seattle and Dublin? Do you think Aer Lingus and Alaska will form a partnership?