A couple of months ago there were rumors of Airbus developing the A350-1000ULR, though it looks like the aircraft manufacturer has a different plan.
Airbus & Boeing Competing For "Project Sunrise"
Qantas wants to launch the world's longest flights, nonstop from Melbourne and Sydney to London and New York. This is known as "Project Sunrise," and they've asked both Airbus and Boeing to submit their proposals for planes that could operate these 10,000+ mile flights nonstop.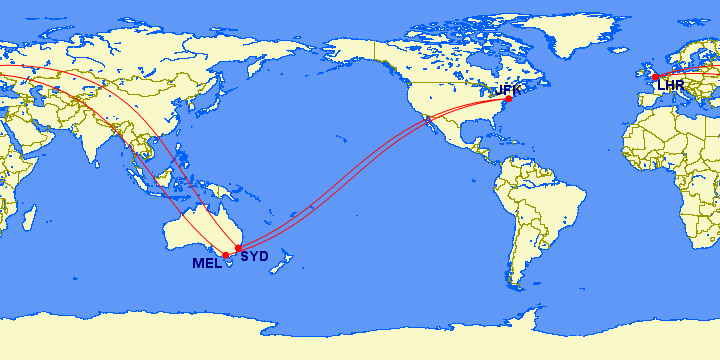 Currently the world's longest range aircraft is the A350-900ULR. This plane is exclusively operated by Singapore Airlines, on their routes from Singapore to Newark, Los Angeles, and San Francisco.
Based on what we've known up until now:
Airbus had even confirmed over the summer that they had a concept capable of meeting Qantas' needs, and a bit after that there were rumors that they had developed an A350-1000ULR. This would essentially be the standard size of the A350-1000, but it would have a higher takeoff weight and more fuel tanks, just as Airbus did with the A350-900ULR.
Well, it would appear that this is no longer their plan.
Airbus To Improve The A350-1000
Runway Girl Network is reporting that Airbus' latest proposal to Qantas for their Project Sunrise flights will be… the A350-1000. That's right, not the A350-1000ULR, or anything else, but rather the standard A350-1000.
How is that possible? Well, over the lifetime of an aircraft it's normal for improvements to be made that can improve the efficiency of it.
By making minor improvements, Airbus thinks they can increase the range of the A350-1000 from 8,000nm to 8,700nm by 2022. This is for a configuration that seats about 375 people.
This additional range would be possible thanks to an increased maximum takeoff weight, which would create an incredibly versatile aircraft — the extra weight could be used either to increase the cargo capacity, or could be used to increase fuel. There wouldn't need to be any extra fuel tanks.
Is That Enough, Though?
It's pretty impressive that Airbus plans to increase the range of the A350-1000 by 700nm, which will make this an even more spectacular plane. However, is that enough to meet Qantas' needs?
Some Project Sunrise flights would cover a distance of 10,500+ miles, which is 9,100+ nautical miles. As you can tell, that's above the range of the plane. You also have to factor in the headwinds that they will face on westbound flights (from New York to Sydney and from Sydney to London).
The catch is that the 8,700nm range is based on 375 seats, and Qantas will likely have a much more premium-heavy configuration. So with fewer passengers the plane would also have increased range. That being said, would the increase in range from that be significant enough to mean that the plane could fly nonstop in headwinds without a major payload restriction?
It makes you wonder just how sparse of a configuration Qantas will choose. For example, Qantas' 787-9s have just 236 seats, while other airlines, like Air Canada have 298 seats on their 787-9s (and Air Canada also has a three cabin configuration — some airlines, like TUI, have 345 seats).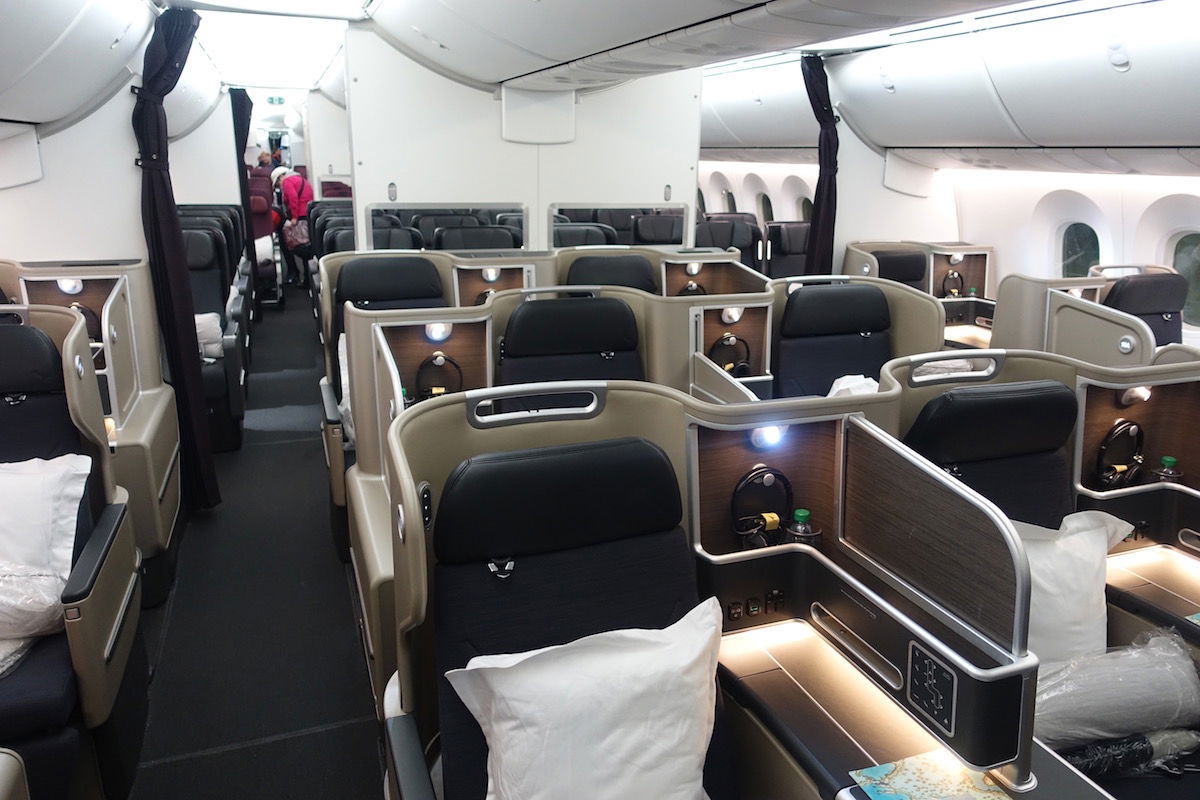 Qantas' 787 business class
If Qantas "only" puts 280-300 seats on the A350-1000, would that add enough range to make these routes feasible?
Bottom Line
I'm even more curious than before to see how the Airbus and Boeing Project Sunrise proposals go. While the proposed improvements to the A350-1000 sure are impressive, it's questionable if the plane would fully meet Qantas' demands, even with a less dense configuration.
That being said, one huge benefit of this would be how versatile the plane could be — it could efficiently fly from Sydney to New York, and could also efficiently operate shorter flights in premium markets (whether to Hong Kong or Tokyo or Singapore) with incredible cargo capacity.
Generally if you're creating a ULR aircraft with extra fuel tanks there's an opportunity cost to that on shorter flights, but that wouldn't be the case here.