Air Senegal has just requested permission with authorities to launch flights to the United States… with a catch.
Air Senegal's plans to fly from Dakar to the US
Air Senegal has just applied with the US Department of Transportation (DOT) to request permission to operate nonstop flights between Senegal and the United States. The airline anticipates launching this service around September 2021.
Air Senegal is making a pretty standard request to be able to operate scheduled and/or charter flights carrying passengers and/or cargo between all points in Senegal and all points in the United States. There's one added wrinkle here — Air Senegal plans to operate this flight on a wet lease basis with a foreign or US air carrier. We'll talk more about that in a bit, because it's not quite what it sounds like.
This is the first time that Air Senegal would fly to the United States. It is worth noting that back in 2019, Senegal's Minister of Tourism and Air Transport announced that Air Senegal planned to fly between Dakar and Washington within the next six months, though that never came to fruition.
Now that permission is officially being requested, it's more likely that this might actually happen.
While the DOT filing doesn't mention in which market the airline plans to offer service, Dakar to Washington does seem like the most likely route:
There's a big Senegalese population in Washington
South African Airways used to fly between Dakar and Washington, but ended that service in 2019
The Washington to Dakar flight would cover a distance of around 4,000 miles, so flights between the US and Africa don't get much shorter than that (though there are some flights to Northern Africa that are even shorter).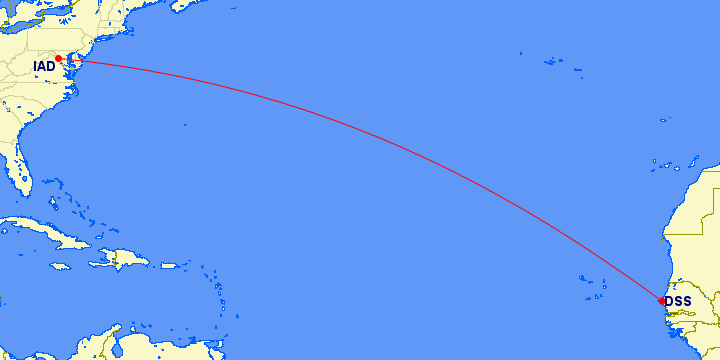 Air Senegal will most likely fly to Washington Dulles
The basics of Air Senegal
Air Senegal was technically founded in 2016, as it was the successor of Senegal Airlines, which ceased operations in that year. The airline is growing nicely and with a modern fleet, as it has two A330-900neos, two ATR-72s, and four A320-family aircraft. On top of that, Air Senegal has eight A220s on order.
I'd sure love to fly Air Senegal's A330-900neo. Cool looking plane, eh?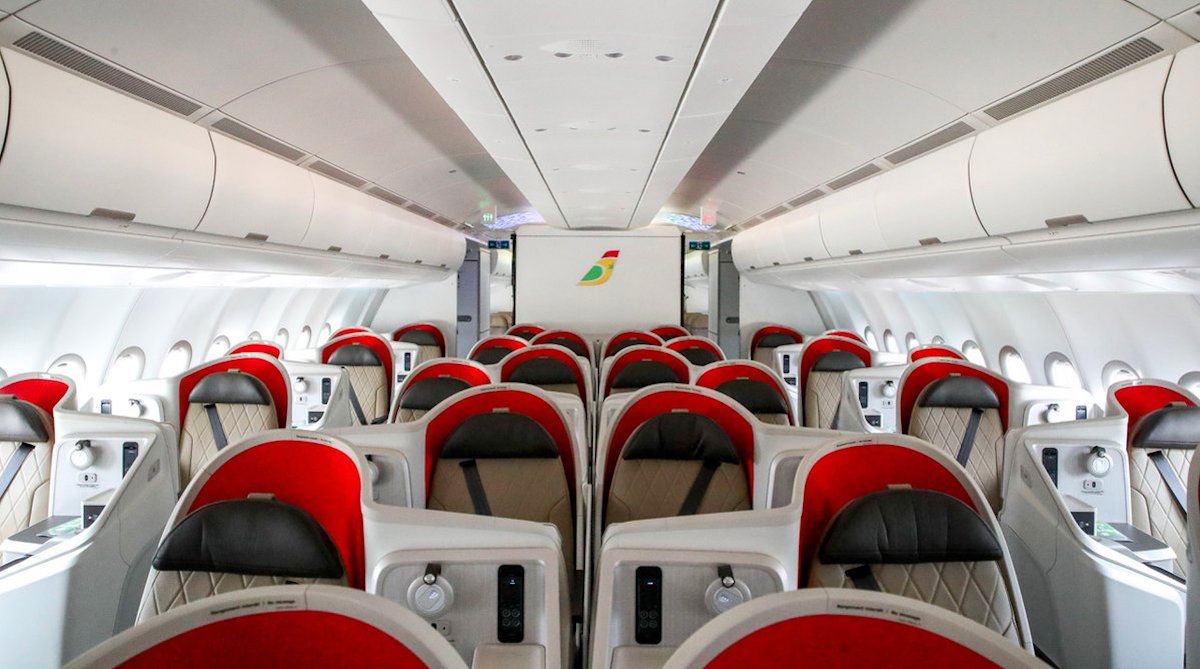 Air Senegal A330-900neo business class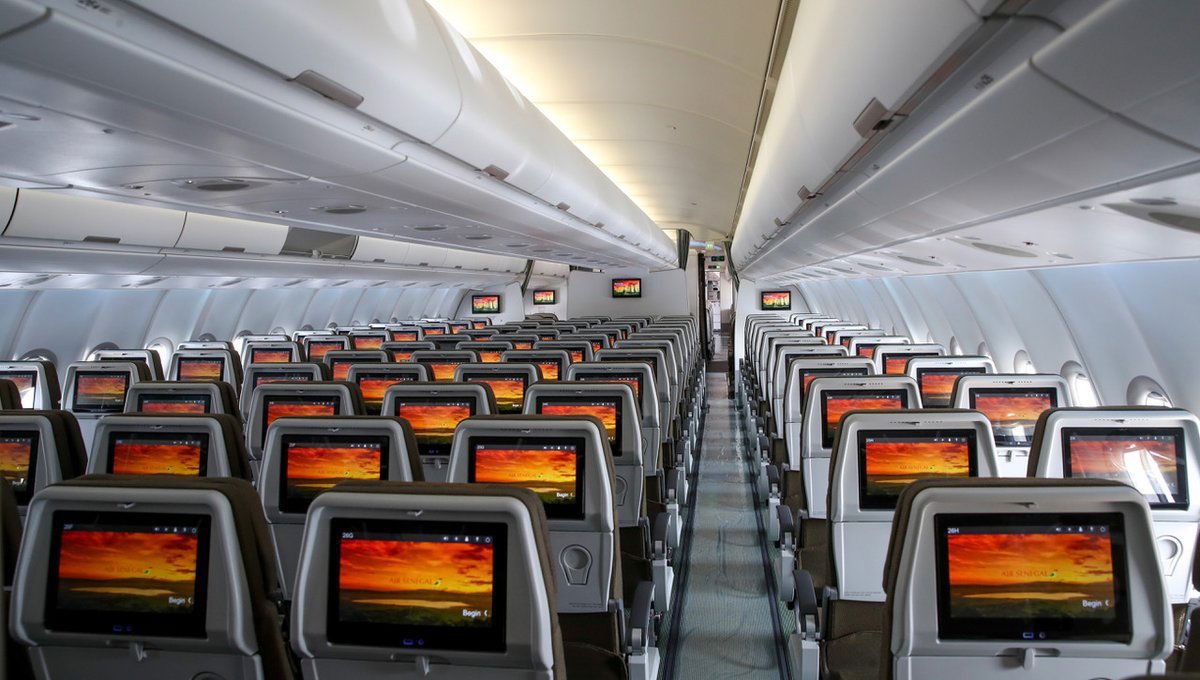 Air Senegal A330-900neo economy class
Air Senegal's wet lease technicality
With Air Senegal having planes clearly capable of operating a US route, why is Air Senegal explicitly stating that it will operate the flight on a wet lease basis? For those of you not familiar with a wet lease, this means that an airline is leasing a plane and crew from another airline.
Well, in this case Air Senegal would presumably use one of its A330-900neos, as this is all about a technicality:
Senegal doesn't have a US Federal Aviation Administration (FAA) Category 1 safety rating, meaning Senegal-registered aircraft can't operate flights to the US
One of Air Senegal's A330-900neos has the registration code 9H-SZN, so the plane is technically registered in Malta to wet lease operator Hi Fly Malta
In other words, even though the plane is in the Air Senegal livery and mostly has an Air Senegal crew, it's technically registered in Malta and being wet leased by Air Senegal, in order to circumvent these restrictions
I think it's safe to say that Air Senegal intends to use its A330-900neo for this service, despite the unusual registration.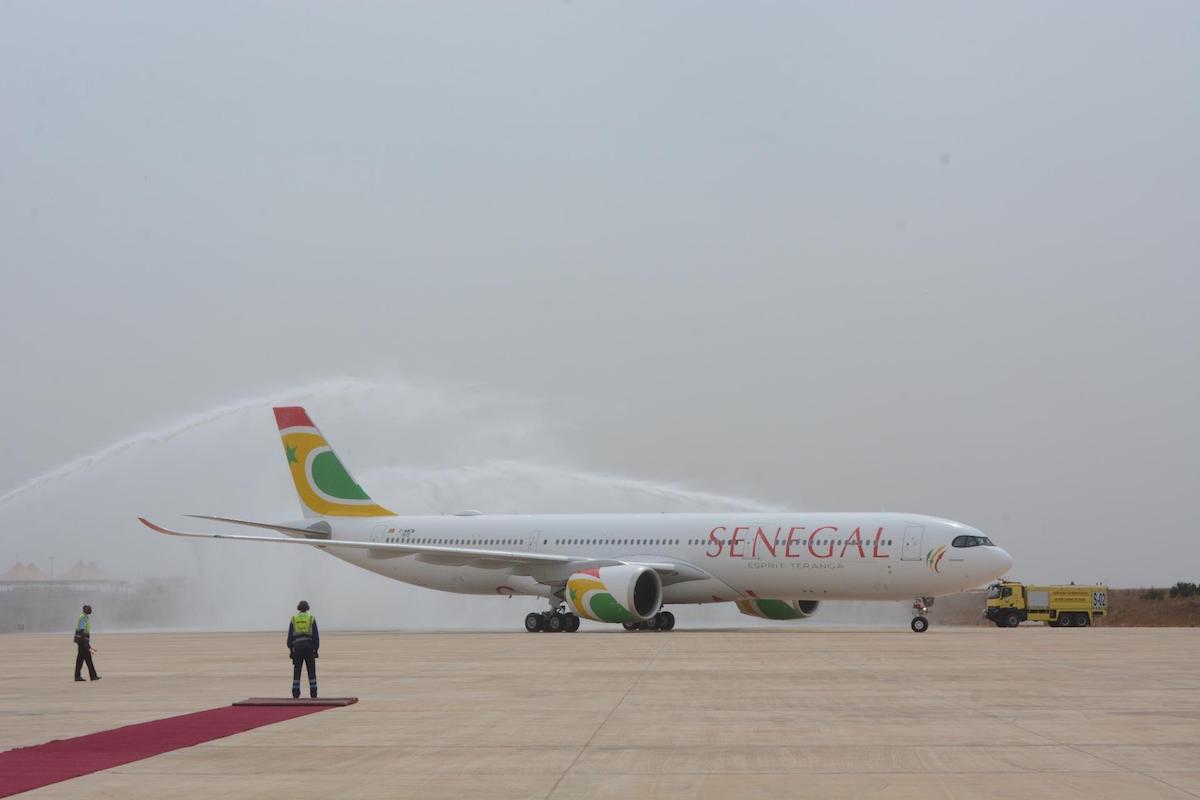 Air Senegal A330-900neo exterior
Can Air Senegal fly to the US profitably?
I think Air Senegal is in a similar situation to so many other government-owned airlines that try to launch flights to the US:
South African Airways couldn't make the route lucrative enough, even with just 2x weekly flights, and even though the airline is in the Star Alliance, with Washington Dulles being a hub
At the same time, maybe Air Senegal has more loyalty among the local community, given that it's the national carrier
Air Senegal is government owned, so the airline might not even be focused on turning profits on the route, but rather sees bigger value in having a link between the two capitals
Delta has historically flown 2x weekly between New York and Dakar, so there is some demand for nonstop flights between the US and Dakar; at the same time, even with United's recent Africa expansion out of Washington, Dakar wasn't one of the destinations to get service
If Air Senegal can create a big enough route network within West Africa, perhaps the flight could do well with connecting traffic
RwandAir is another African airline that recently requested permission to operate US flights. Air Senegal has the advantage of having a significantly shorter flight and a bigger community in the US, while RwandAir has the benefit of having more high-end tourism demand.
Bottom line
Air Senegal has filed with the US DOT to request permission to operate flights between Senegal and the US as of September 2021. The airline hasn't officially stated the planned route or frequencies, though I think Washington is the most likely destination, and I wouldn't expect service to be more than a few days per week.
The airline is only able to request this service based on a technicality — Senegal doesn't have a Category 1 FAA safety rating, so this will be a "wet lease" service, in the sense that Air Senegal has a plane registered in Malta.
The government has been talking about this route for quite a while, so I'll be curious to see if Air Senegal launches service this time around. I'd sure love to fly with the airline!
What do you think — will Air Senegal follow through with US service?