In August 2016, Air India launched a new route between London Heathrow and Newark. I guess it was actually technically a service resumption, because years ago Air India flew from Delhi to London to New York JFK.
With this new service, the airline launched a new one-stop route between Ahmedabad and Newark, though they had pick-up and drop-off rights in London.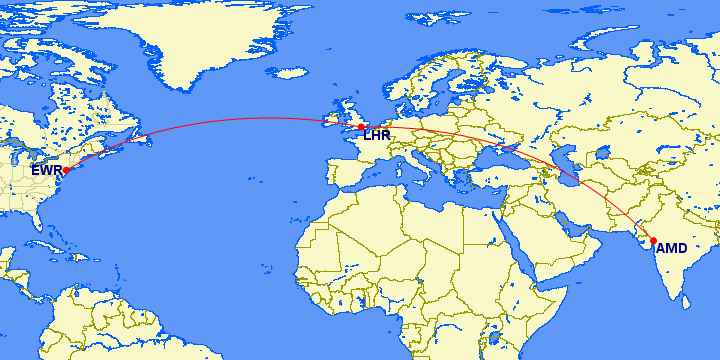 The route is operated 3x weekly using a Boeing 787, so it's a rather fun way to fly between Newark and London, given that the airline often has reasonable fares. It's also Air India's only route to the US featuring the 787, which features the best business class product they have.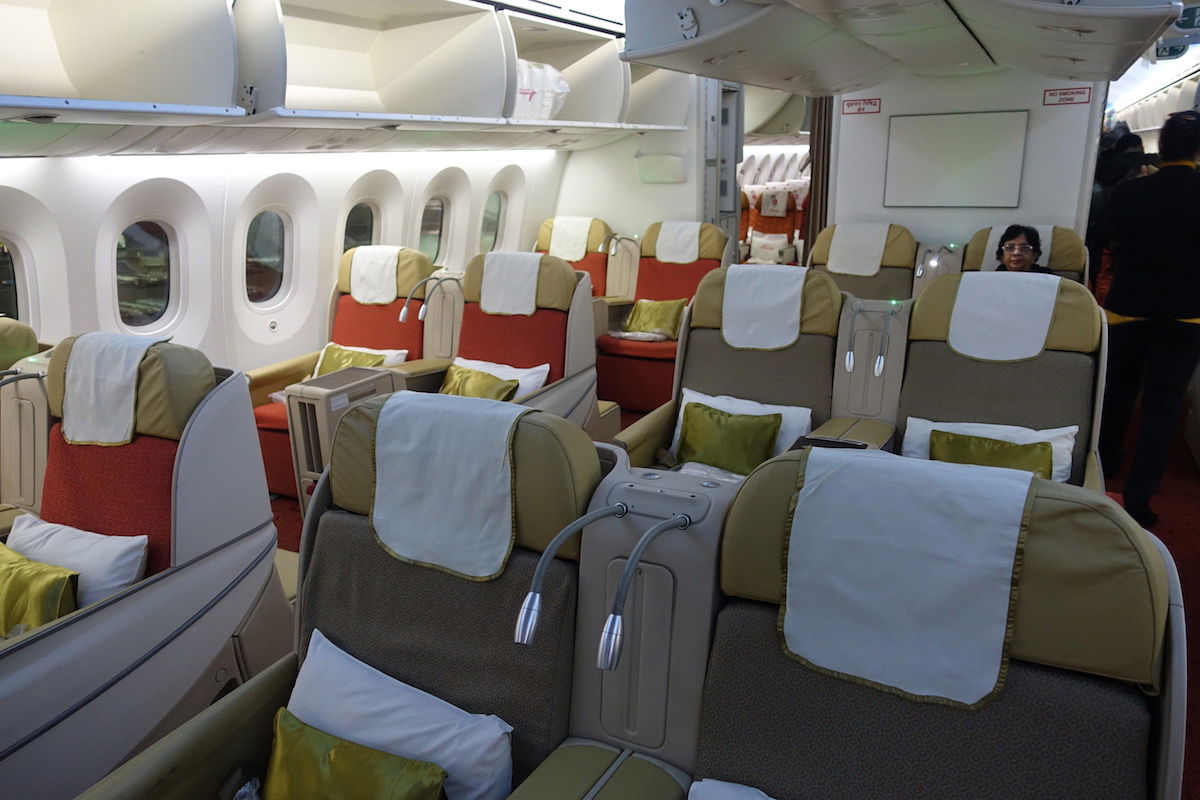 Air India's 787 business class
Unfortunately it looks like this route will be coming to an end. While Air India will maintain their Ahmedabad to London flight, they'll be discontinuing their London to Newark flight as of November 16, 2018.
Instead the airline will be using their Heathrow slots to launch a new 3x weekly flight between Bangalore and London Heathrow, which will operate with the following schedule:
AI177 Bangalore to London departing 5:25AM arriving 11:05AM
AI178 London to Bangalore departing 1:00PM arriving 4:00AM (+1 day)
With this change, Air India will fly to London Heathrow from four destinations in India (Ahmedabad, Bangalore, Delhi, and Mumbai).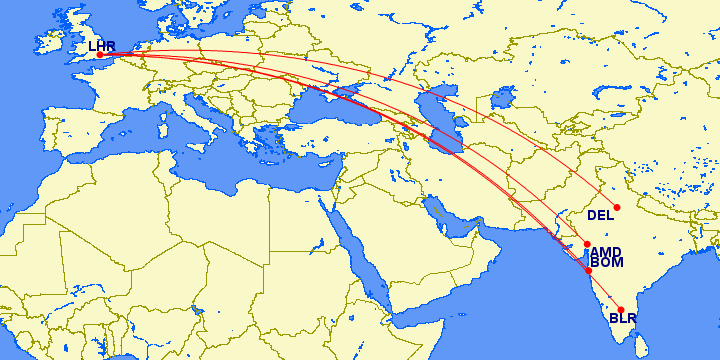 This adjustment seems pretty logical to me. Air India can be competitive in markets where they're the only airline flying nonstop, since people value the convenience. But the Ahmedabad to Newark flight had a stop, and if you're going to stop anyway, there are a number of other airlines you could fly between the two cities with a better product.
So while I'm a fan of fifth freedom flights, a new London to Bangalore flight makes a lot more sense to me, even if they are competing head-to-head with British Airways' daily 777 flight in the market.
What do you make of Air India discontinuing their London to Newark flight?