In December 2015, Air India launched a flight between Delhi and San Francisco, which is their furthest route yet. Then several months ago they doubled capacity on the route, as it has gone from operating 3x weekly to operating 6x weekly. Then in January Air India announced that they'd add a Delhi to Washington Dulles flight as of July 2017.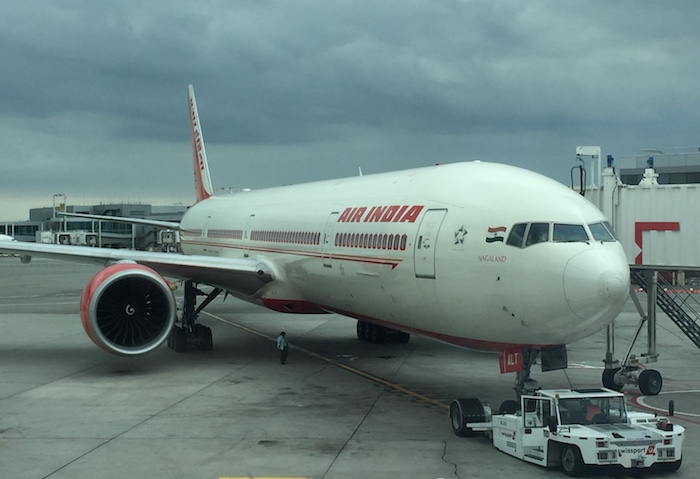 On top of that we've known that Air India wants to add more US routes. In April it was reported that Air India's board approved a proposal to lease seven Boeing 787-9 aircraft, as a way of expanding service to North America. At the time, Air India said that they were considering flights to Los Angeles, Dallas, Houston, Vancouver, and Toronto.
It looks like those new routes aren't just talk, but there may actually be substance to them. Air India's chairman has announced that the airline plans on adding flights to Los Angeles as of September 1, 2017, and flights to Dallas later in 2017.
Per his Facebook page:
To washigton from 7th july, stockkholm from 15th august and los angeles from 1st september to be followed by tel aviv, dallas and nairobi sometime later during the year 2017 itself. Air india spreads its wings far and wide.

As you can see, there are some other routes also on the radar. Delhi to Los Angeles would be Air India's longest route, at over 8,000 miles, as it's about 300 miles longer than their Delhi to San Francisco route.
I find the Delhi to Dallas route to be an interesting choice. While I get that Dallas has a sizable Indian population, Air India has limited connection opportunities in Dallas. Meanwhile Houston is at least a Star Alliance hub, so they'd have much better connectivity. So color me as surprised about that move, especially since the Indian populations of the two cities are only marginally different.
While Air India's chairman seems like a good guy, I'll wait until the flight schedules are published for these new flights before taking this as fact. I'll also be curious to see what planes Air India uses for these routes. I believe Air India is short on 777s at this point, so I suspect at least one of these routes will be operated by a 787, unlike all their other nonstop flights between the US and India (the only 787 service to the US is on their Newark to London to Ahmedabad route).
At the moment Air India has a competitive advantage compared to the Gulf carriers, given the electronics ban in place. Air India claims that bookings have doubled since the electronics ban went into effect, and they want to capitalize on that. However, with rumors of the electronics ban expanding, who knows how much longer they'll have that advantage.
What do you make of Air India expanding to Los Angeles and Dallas?
(Tip of the hat to Live from a Lounge)