Not surprisingly, New York is Air France's largest US market, as is the case for many European airlines flying to the US. Air France operates their own lounge at JFK's Terminal 1, and I'd say it's the nicest lounge in the terminal (which isn't saying a whole lot, frankly).
Last October I wrote about how Air France's JFK lounge was being closed for a period of several weeks. This was being done so that Air France could refurbish the lounge to enhance the pre-flight dining area.
In mid-December Air France opened the new pre-flight dining facility at JFK, and it looks great. Interestingly Air France serves the same food in the lounge that they'd serve onboard.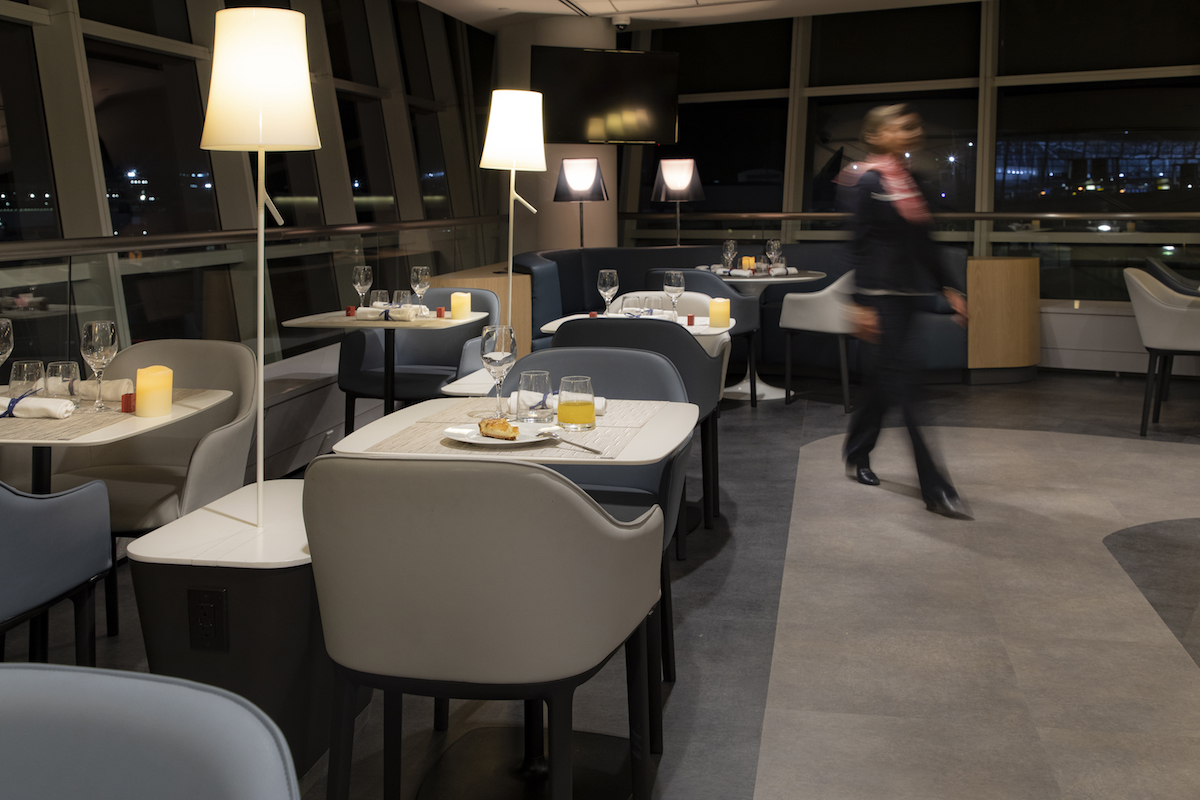 This is available exclusively to business class passengers booked on Air France's two late flights to Paris, which are as follows:
AF9 New York to Paris departing 10:50PM arriving 12:00PM (+1 day)
AF11 New York to Paris departing 9:30PM arriving 10:50AM (+1 day)
We knew at the time that Air France was also opening a wellness area in the lounge, and it looks like that has now happened.
Today a new beauty treatment center has opened at the Air France Lounge JFK Terminal 1. This new facility is in partnership with La Prairie.
It covers an area of 30 square meters, and is equipped with two private beauty booths with a massage table for the longer treatments, as well as an area dedicated to rapid beauty treatments.
This facility is accessible to Air France first and business class passengers, as well as Flying Blue Platinum and Gold members.
Interestingly the spa doesn't offer any massages, but rather is focused on facial treatments, which I guess isn't too surprising, given the La Prairie partnership. There are three complimentary facial treatments that guests can enjoy:
Art of Rejuvenation treatment (30 minutes) reserved for La Première customers
Art of Illumination treatment (20 or 30 minutes-option)
Art of Indulgence treatment (20 or 30 minutes-option)
Treatments can only be reserved in the lounge.
This sounds great, though with only two treatment rooms and 20-30 minute treatments, the number of guests who will be able to enjoy these treatments will be limited.
I'm excited to check this out the next time I'm flying Air France from JFK!