Update: See here for a review of Air France's new A350 business class.
A few weeks ago I wrote about how Air France had 28 Airbus A350-900s on order (later increased to 38), the first of which will be delivered later this year. In addition to this being a new aircraft type for the airline, perhaps the most interesting part of this development is that Air France plans on introducing yet another business class product on this plane.
Air France will be installing Zodiac Optima seats in A350 business class, which is also what United uses for their new Polaris seats.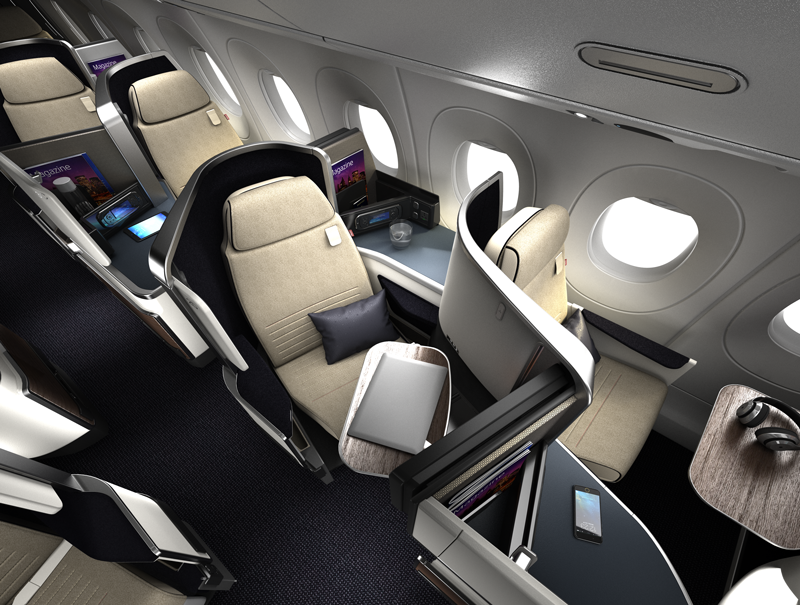 Air France's new A350 business class
Otherwise Air France has reverse herringbone seats on most of their long haul aircraft, though the A350 configuration will be denser. So it's an interesting choice on Air France's part.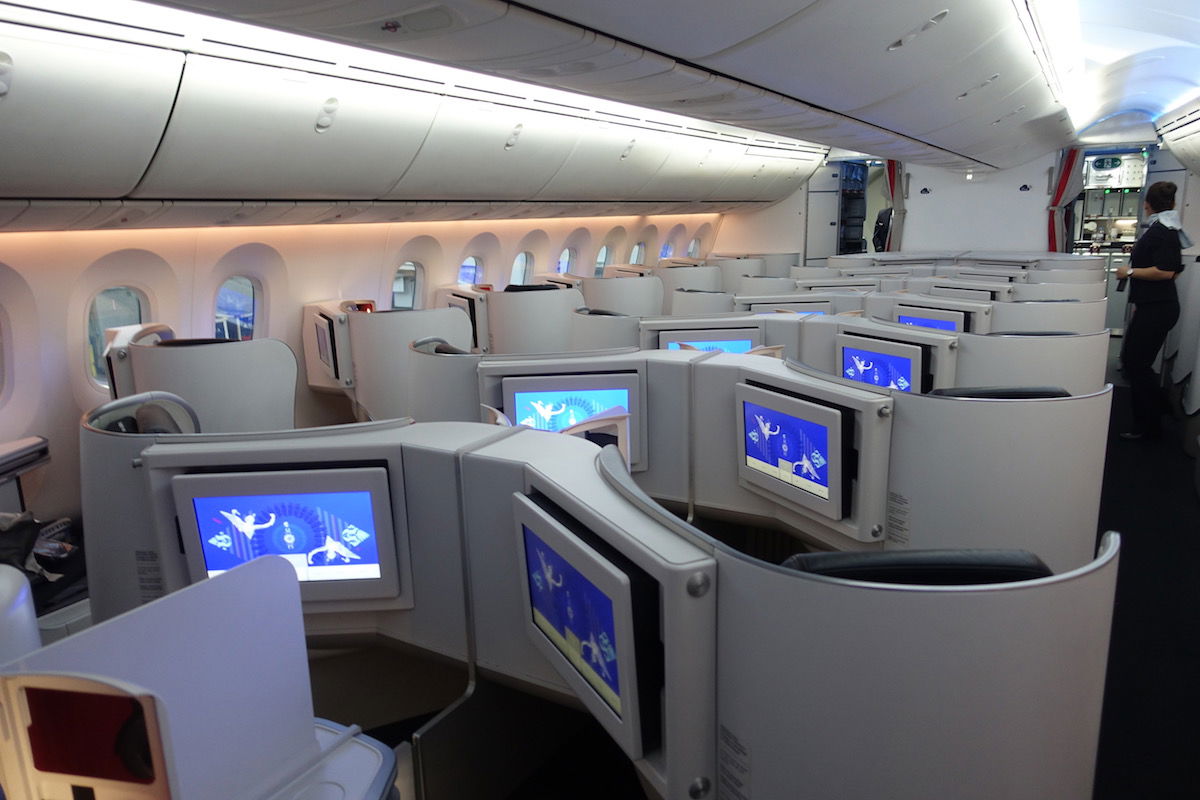 Air France's 787 business class
While Air France's first route scheduled to be operated by the A350 is to Bamako, Mali, and Abidjan, Côte d'Ivoire, as of September 23, 2019, the airline has now revealed another route to get the plane.
As of November 25, 2019, Air France intends to use an Airbus A350-900 for their Paris to Toronto route, which as of now is scheduled to be the first North American route to be operated by this plane type.
The flight will operate with the following schedule:
AF356 Paris to Toronto departing 2:25PM arriving 4:45PM
AF351 Toronto to Paris departing 6:45PM arriving 8:10AM (+1 day)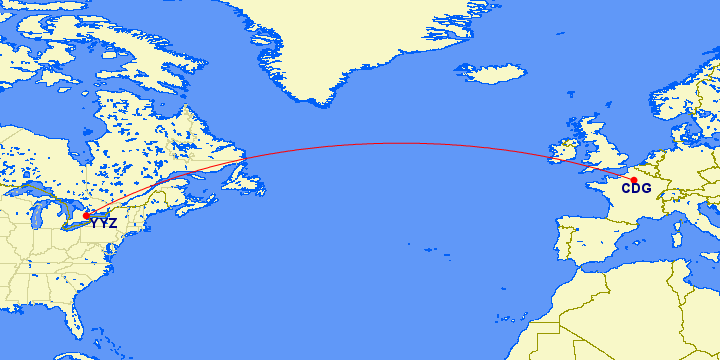 Currently Air France uses a 777-200 for the route, so the route will continue to feature three classes of service.
While I'm not convinced this actually represents an improvement to Air France's business class product, I suspect the airline is viewing this plane as a bit of a new "flagship," and therefore I found the decision to fly it to Toronto first to be interesting.
Keep in mind that British Airways chose Toronto as their first A350-1000 route, which will feature their new Club Suite.
If you're looking to redeem miles on this route, Air France's Toronto to Paris route is a pretty easy one for scoring business class award seats in winter.
There are lots of days where you can redeem just 60,000 Flying Blue miles for a one-way business class ticket.

Flying Blue has dynamic award pricing, and in some cases you'll even find lower fares than that, like 52,000 miles for a ticket from Toronto to Paris to Prague.

Anyone plan to fly Air France's A350? Would you rather fly their current or "new" business class seat?