Update: Read my full Air Europa Business Class 787 Madrid To Miami review.
Hello from Miami! After flying WestJet's 787-9 business class from Calgary to London, and then Air Europa's 737-800 business class from London to Madrid, it was time to fly home on Air Europa's 787-8 in business class for the nine hour flight from Madrid to Miami.
I've been curious to try Air Europa for years, and am happy I finally had the opportunity.
Air Europa 787 business class cabin & seats
Air Europa has a total of 22 business class seats on the 787-8, all located between the first and second set of doors. There are a total of four rows of seats in a 2-2-2 configuration, though in the last row there aren't two seats in the center.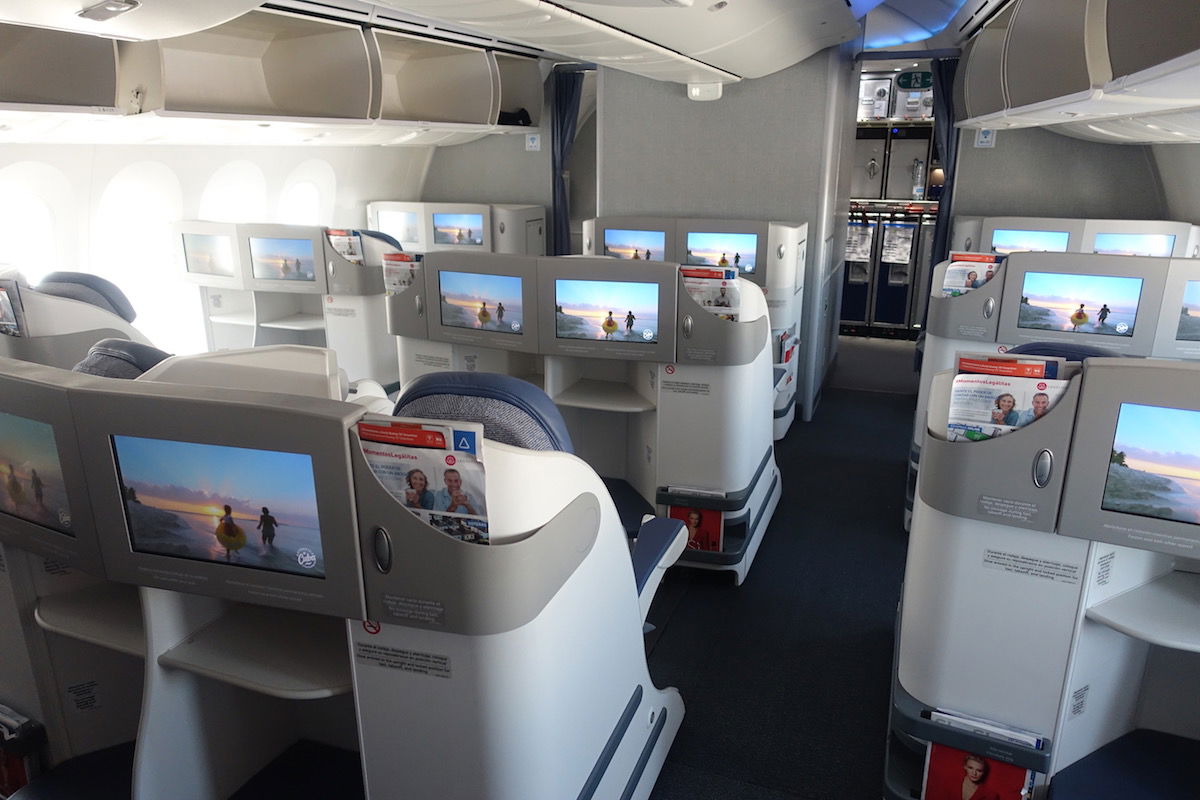 Air Europa uses a unique seat on their 787, which you won't find on many airlines. All seats are in pairs and they're slightly angled towards one another. This is very similar to Royal Air Maroc's 787-8 business class, though the difference is that the two seats recline to the same level. Contrast that to Royal Air Maroc, where you have one person sleeping on "top" and one on "bottom." It's sort of awkward.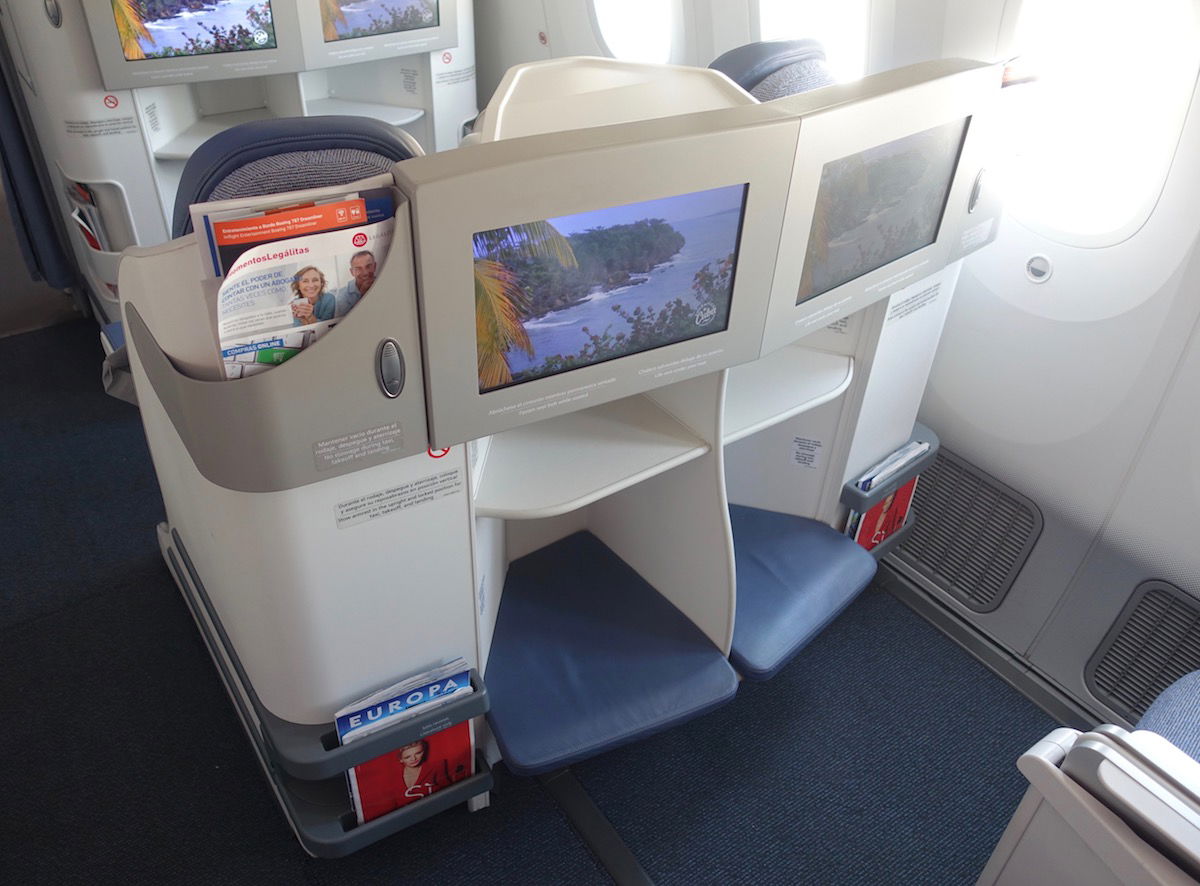 So I prefer this to Royal Air Maroc's 787-8 business class, though the seat is still quite strange. The seat lacks padding, and in general it's hard to get cozy. Furthermore, if you are actually seated next to someone, your legs and knees will be very close to one another.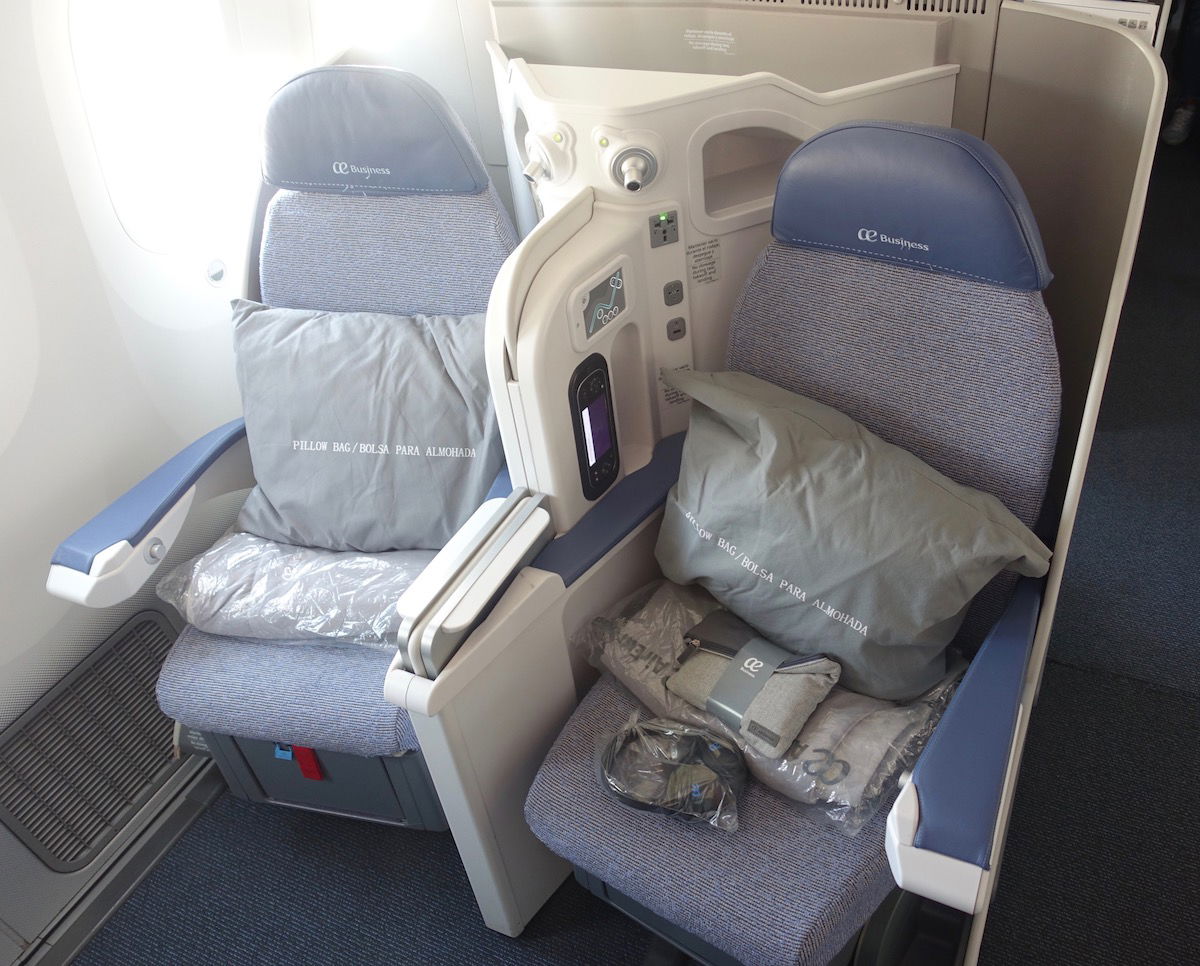 In bed mode the seat was definitely on the narrow and hard side.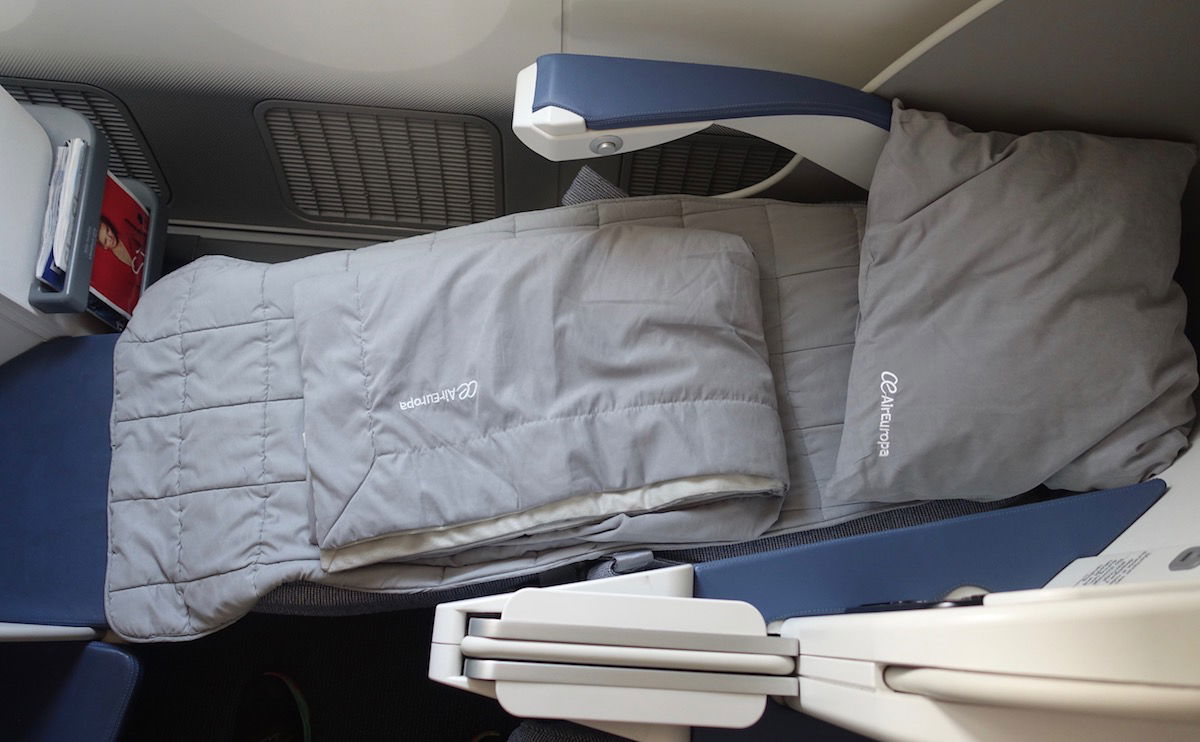 The good news was that I had an empty seat next to me, so there was no playing footsie with a neighbor.
Air Europa business class food & drinks
I was pleasantly surprised by Air Europa's food and beverage service. Lunch was served after takeoff. It consisted of your choice of either warm nuts or chips, along with a gazpacho.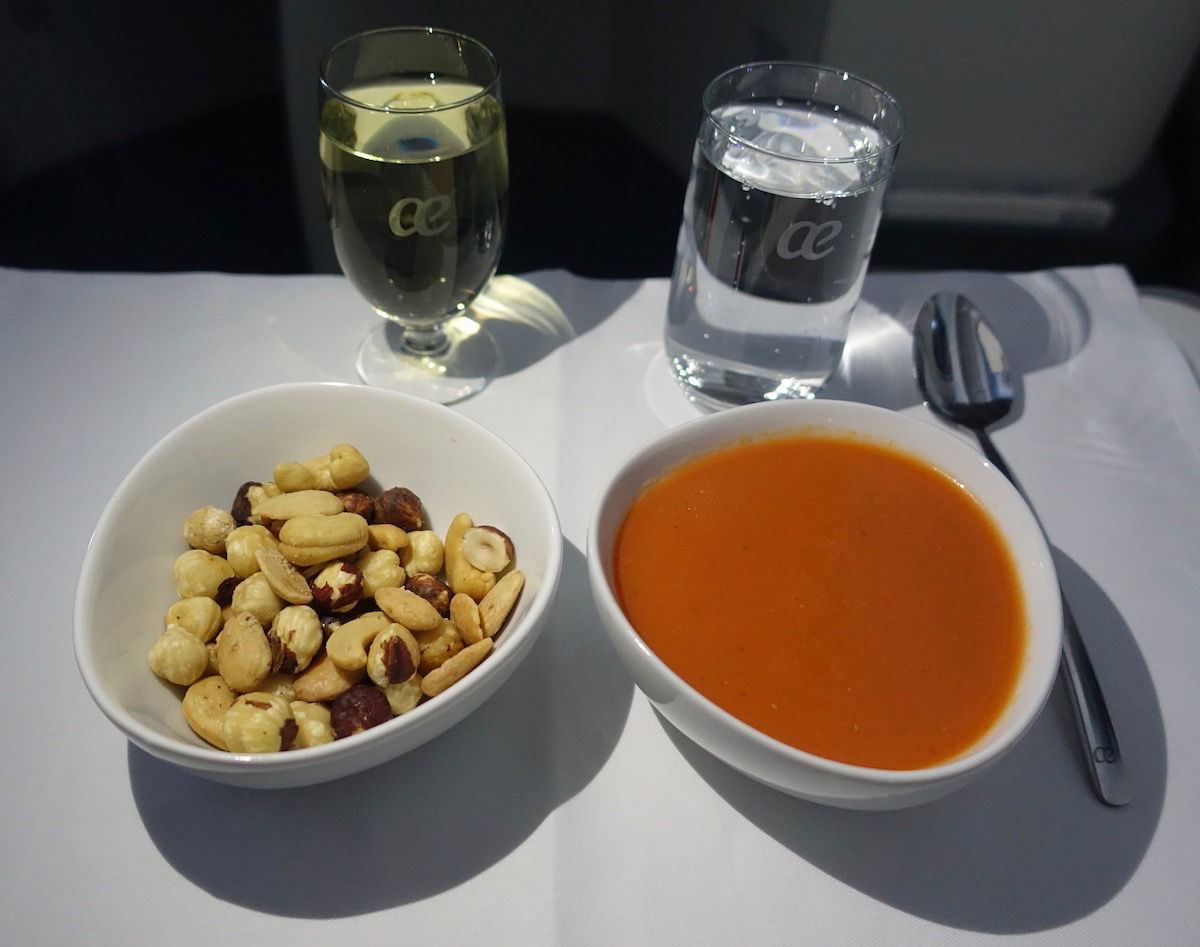 There were two appetizers, including a smoked tuna block on salad with vegetables and seaweed, as well as a "salad" of basmati rice and chicken. The tuna was good, while the rice and chicken weren't as good.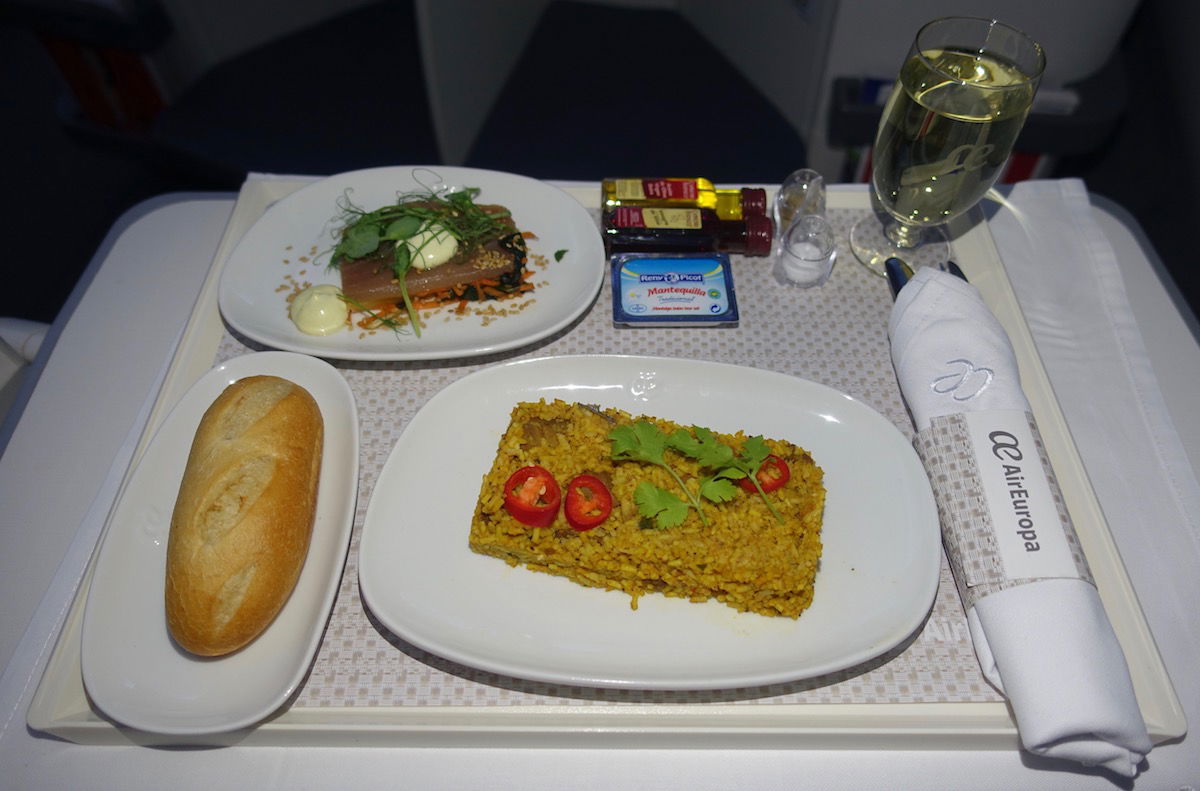 There were three main course options and I selected the fish, which was cod with potatoes. While the presentation wasn't that great, it actually tasted pretty good.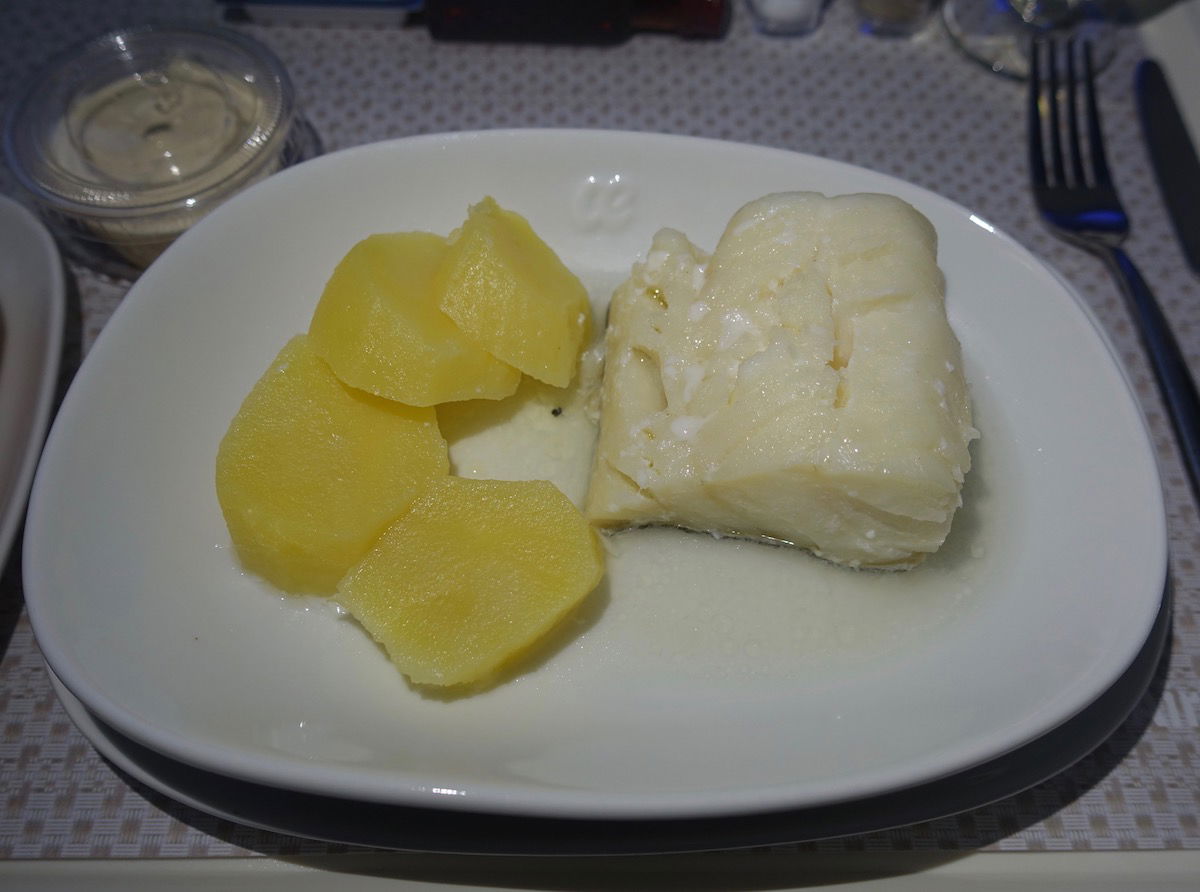 Then for dessert there was a chocolate cake.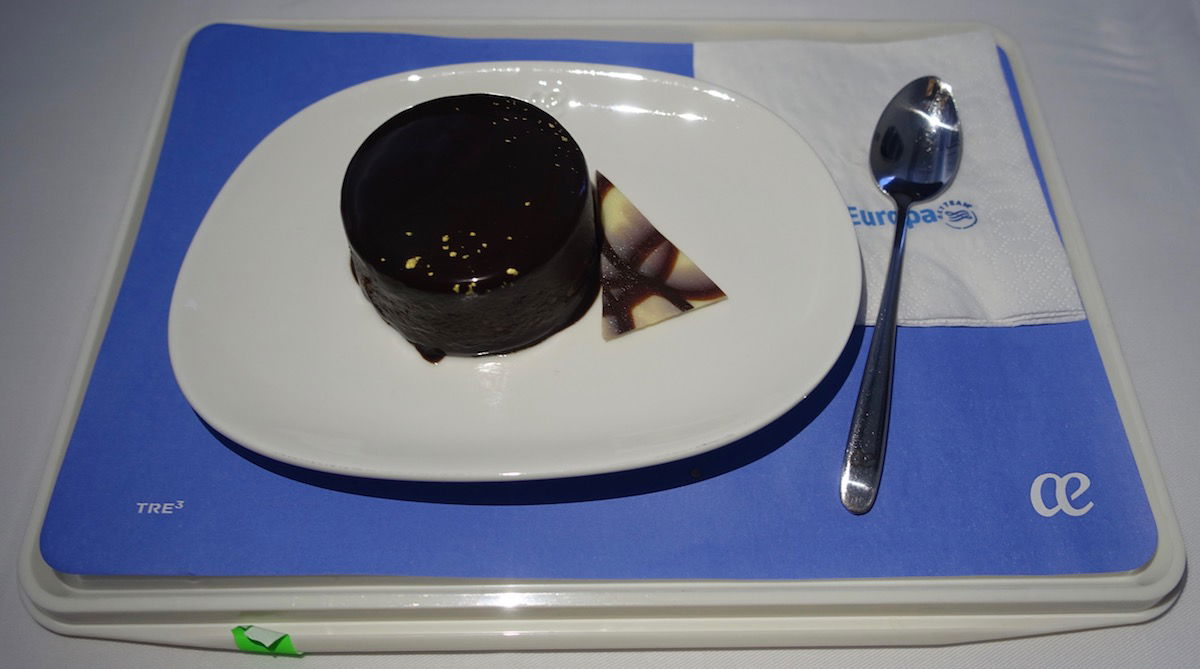 To finish off the meal I had an espresso.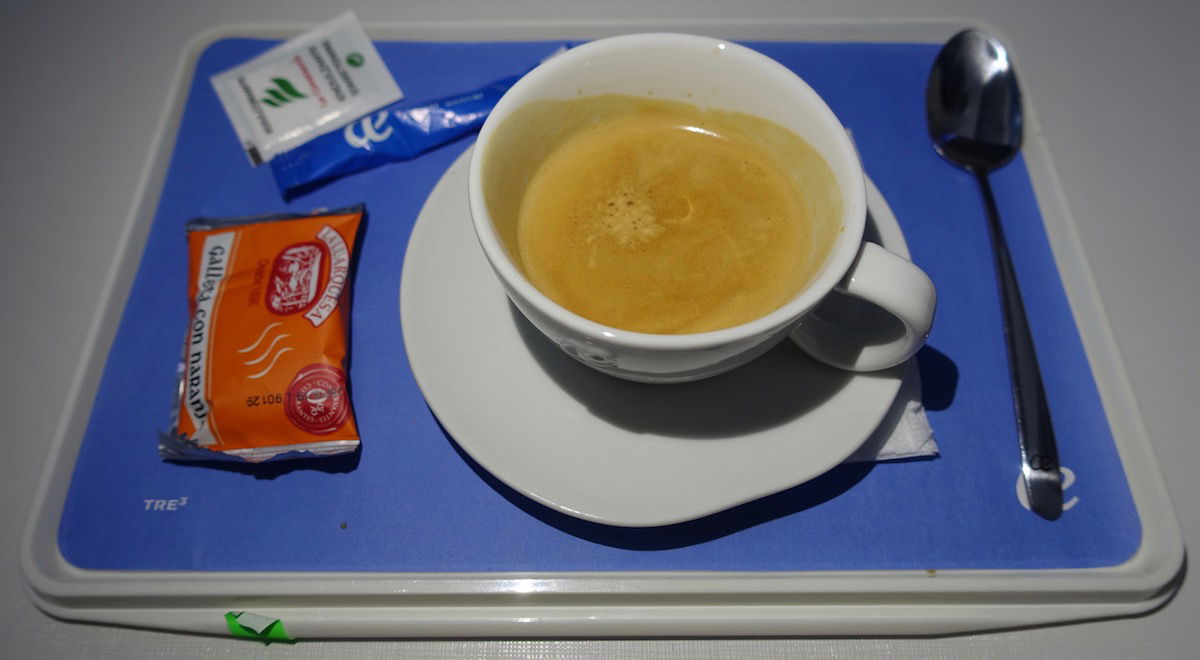 While I wouldn't say the food was amazing, it was fairly good, and certainly filling.
Air Europa business class amenities
Air Europa has excellent bedding, including a large pillow, a plush blanket, and even a mattress sheet. I was asked if I wanted the mattress sheet as soon as I boarded, so I left it on the entire flight, to add some padding.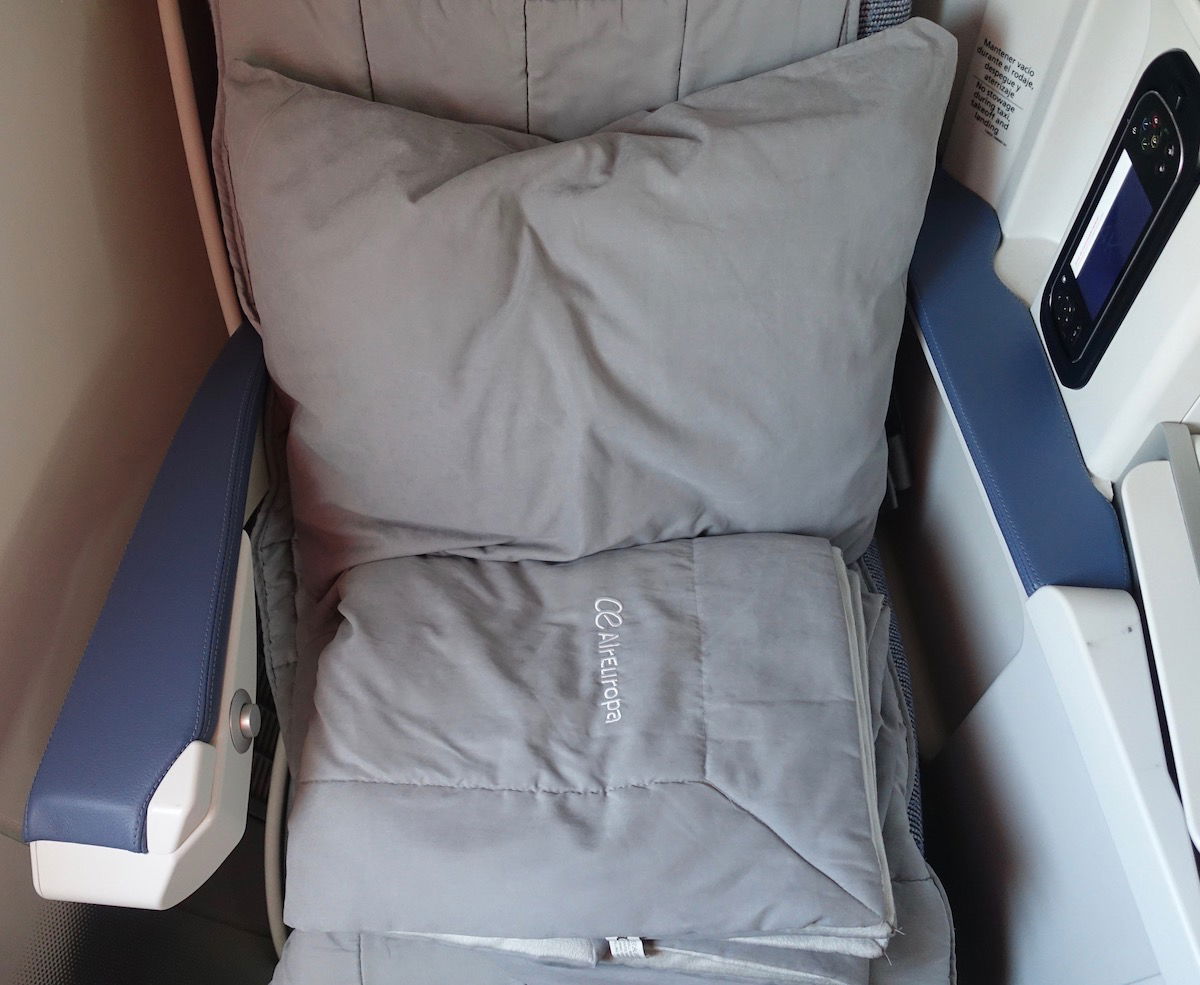 There was a nice amenity kit consisting of products from UNICSKIN.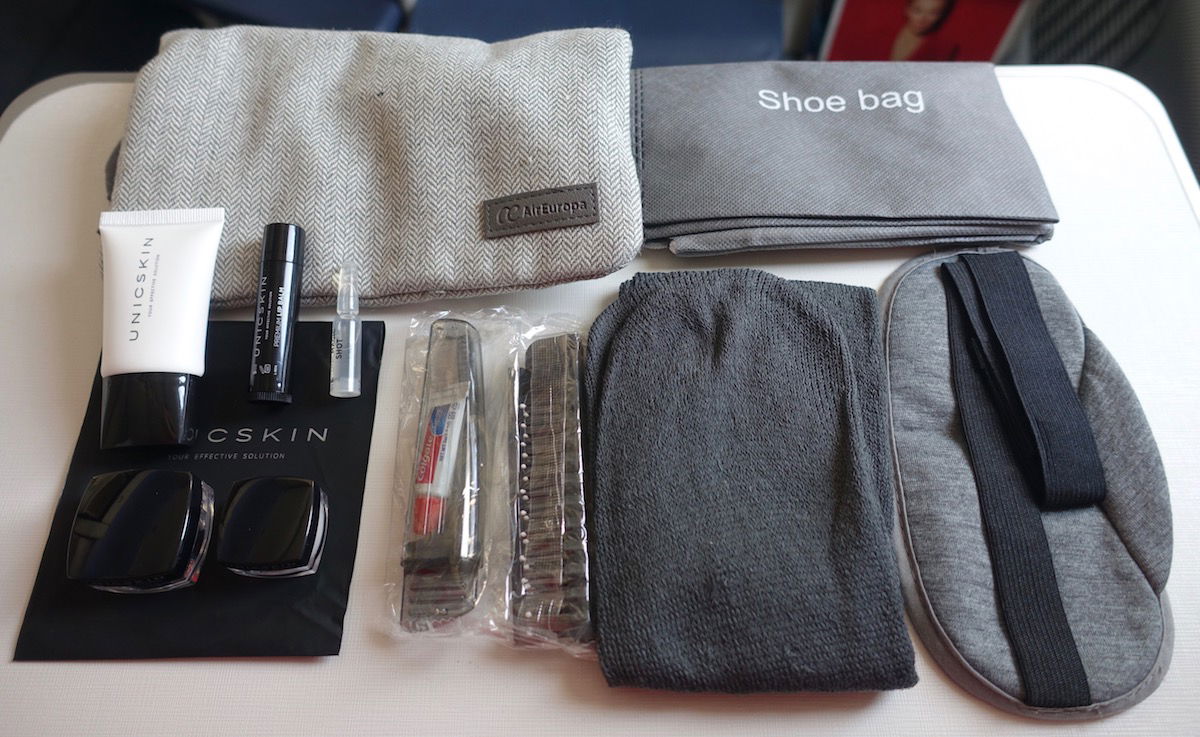 There were also some mediocre headphones.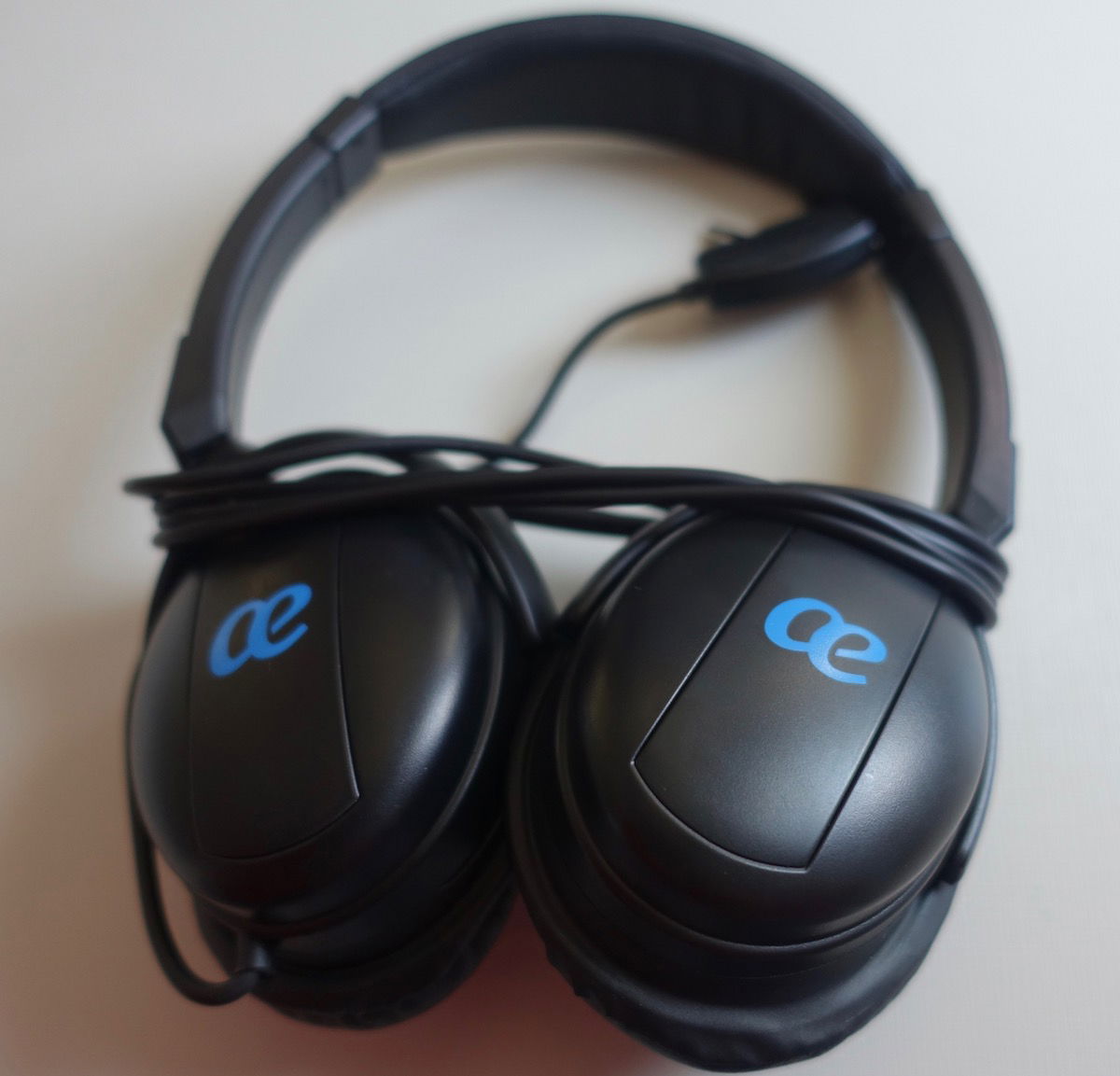 Air Europa 787 business class entertainment & Wi-Fi
The entertainment selection on Air Europa was good, and consisted of dozens of movies and TV shows. While not quite to the level of Emirates' ICE system, you shouldn't get bored on Air Europa.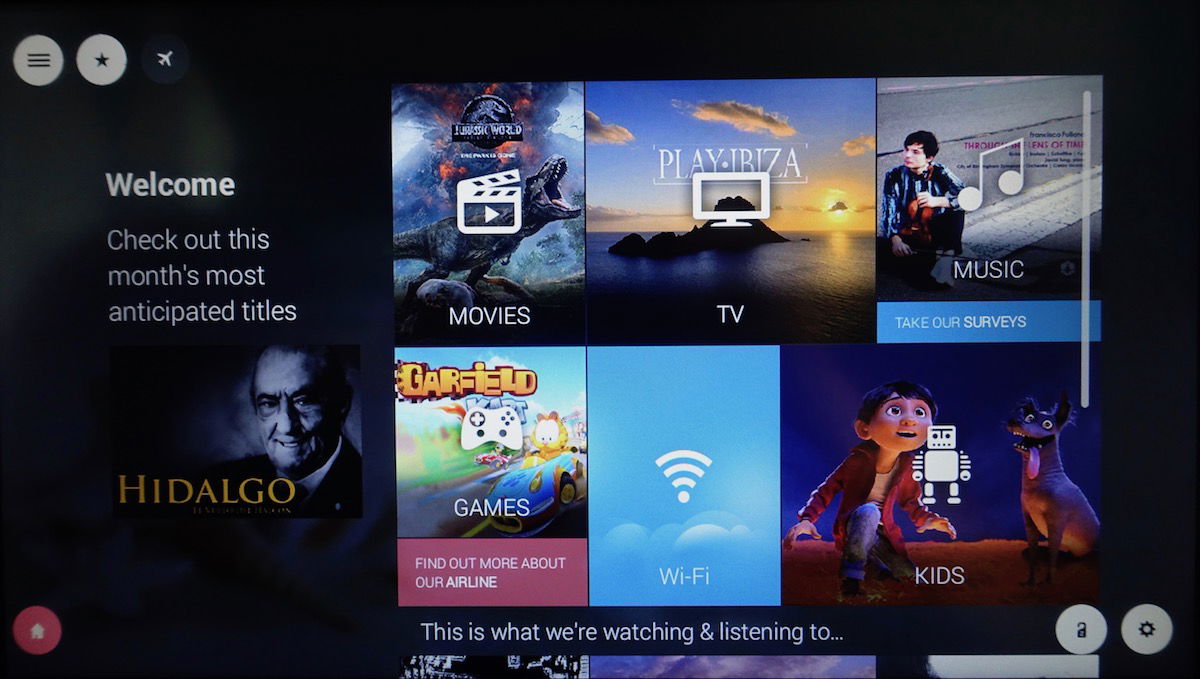 There was also a great airshow feature, which I kept on for most of the flight (I had to catch up on the three part reunion of RHOA — could Nene please quit the show already?).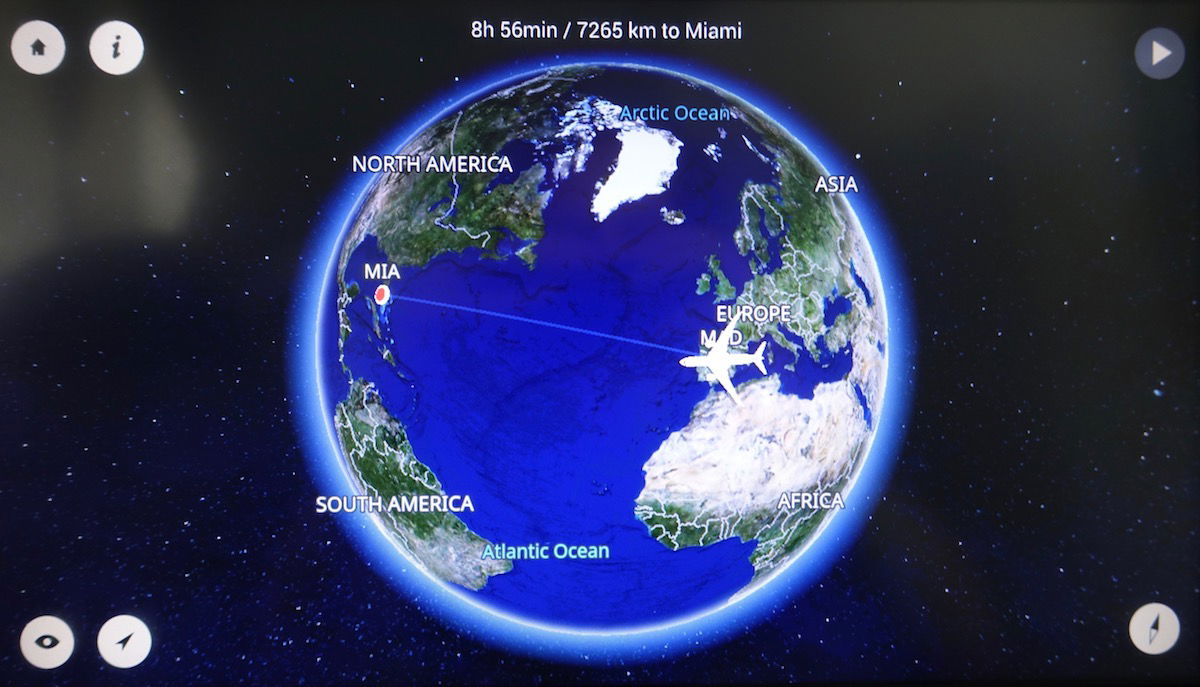 Air Europa also has Wi-Fi on their 787s. Business class passengers get a voucher for free Wi-Fi, though that's limited to 10MB, which will last you a few minutes.
Otherwise Air Europa charges based on data usage, and it's 7EUR for 30MB, 13EUR for 60MB, and 20EUR for 100MB.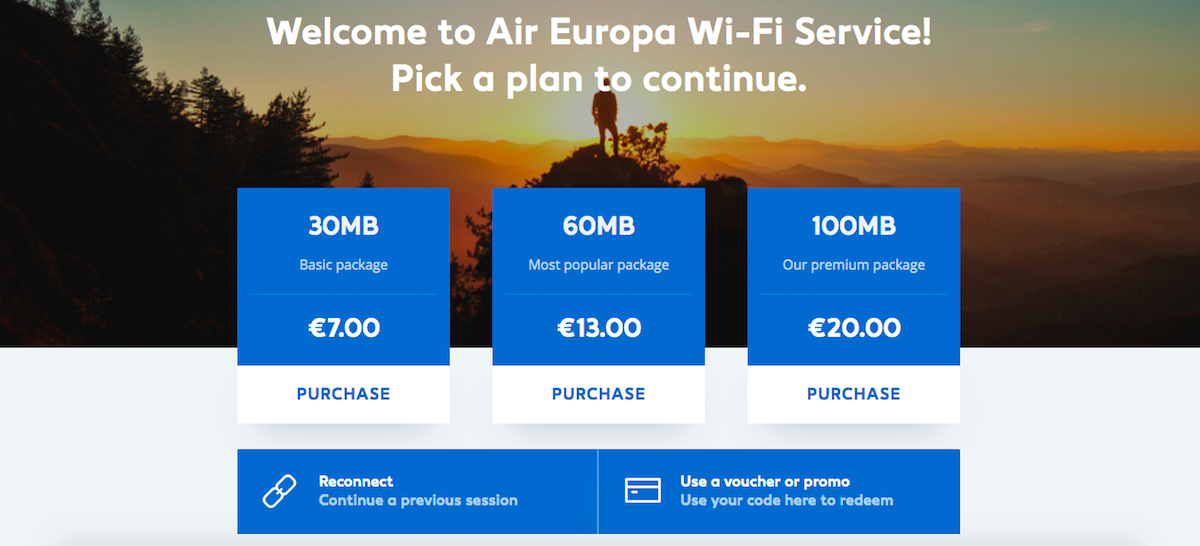 That's really steep pricing, though on the plus side the Wi-Fi was from Panasonic, and was fast. I ended up buying two sessions and this allowed me to stay productive throughout much of the flight by frequently stopping my Wi-Fi session.
So this isn't ideal and is among the more expensive Wi-Fi out there, but 40EUR to stay productive on a daytime transatlantic flight isn't too bad, and I'll take that over no Wi-Fi, and over any OnAir system.
Air Europa business class service
This is what impressed me most. The business class crew was genuinely friendly and attentive. They were professional, polite, attentive, and seemed to enjoy their jobs.
Don't get me wrong, this wasn't Singapore Airlines or Qatar Airways, but they provided what I'd consider to be objectively good service, which largely contrasts my experience on Iberia.
Air Europa 787 business class bottom line
While Air Europa business class isn't the best product out there, it did exceed my expectations. The service was friendly, and the food quality, entertainment, and amenities were good.
I do find Air Europa's seats to be strange, and not terribly comfortable, though they're not bad either. I just wish they'd adjust their Wi-Fi pricing to not charge based on data usage.
While I wouldn't go out of my way to fly Air Europa again, I also wouldn't hesitate to fly them again if the price or schedule is right. Soon the airline will even be introducing a new reverse herringbone product, which will be a further improvement.
If you've flown Air Europa 787 business class, what was your experience like?