After flying WestJet's 787-9 from Calgary to London, I made my way back to Miami on Air Europa, flying from London to Madrid to Miami (I booked this using Flying Blue miles).
Here's the thing about Air Europa:
Seemingly almost no one outside of Spain has heard of them, and usually when I talk to people about Air Europa I get a blank stare in return
They're Spain's second global carrier after Iberia, and it's not like Iberia has a great reputation…
For the above reasons, I think most people assume they'd be a pretty bad airline, and I was among those people
Well, much to my surprise Air Europa was actually sort of great. Who knew?
My 1hr50min flight from London to Madrid was operated by a new 737-800.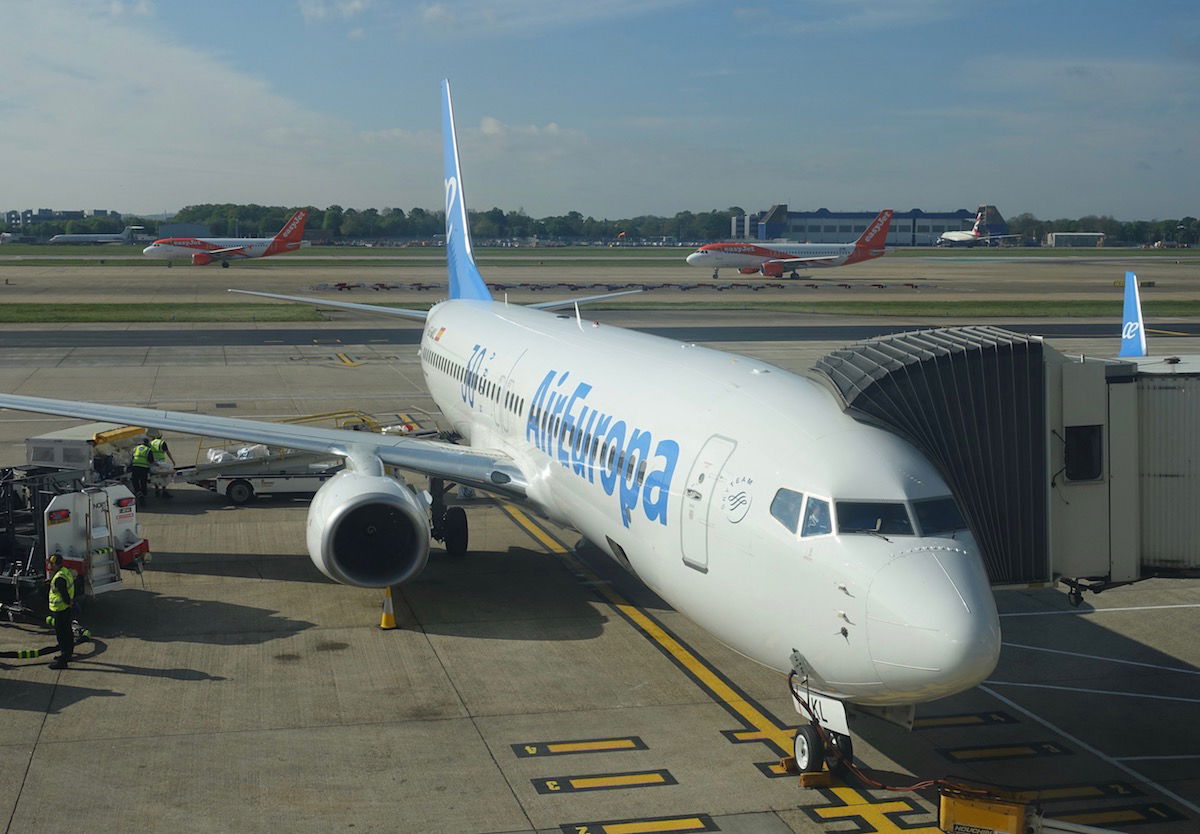 While it was still only your typical intra-Europe business class with a blocked middle seat, the cabin was at least fresh and modern, with the Boeing signature interiors.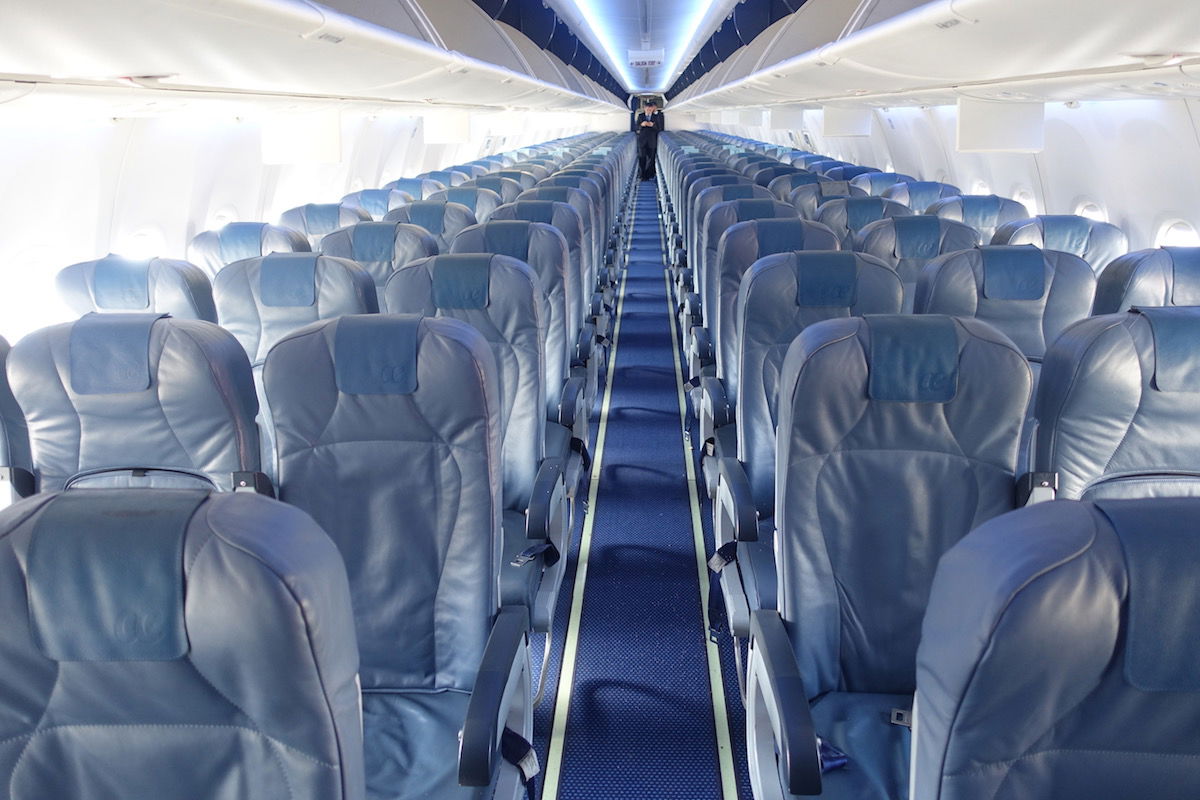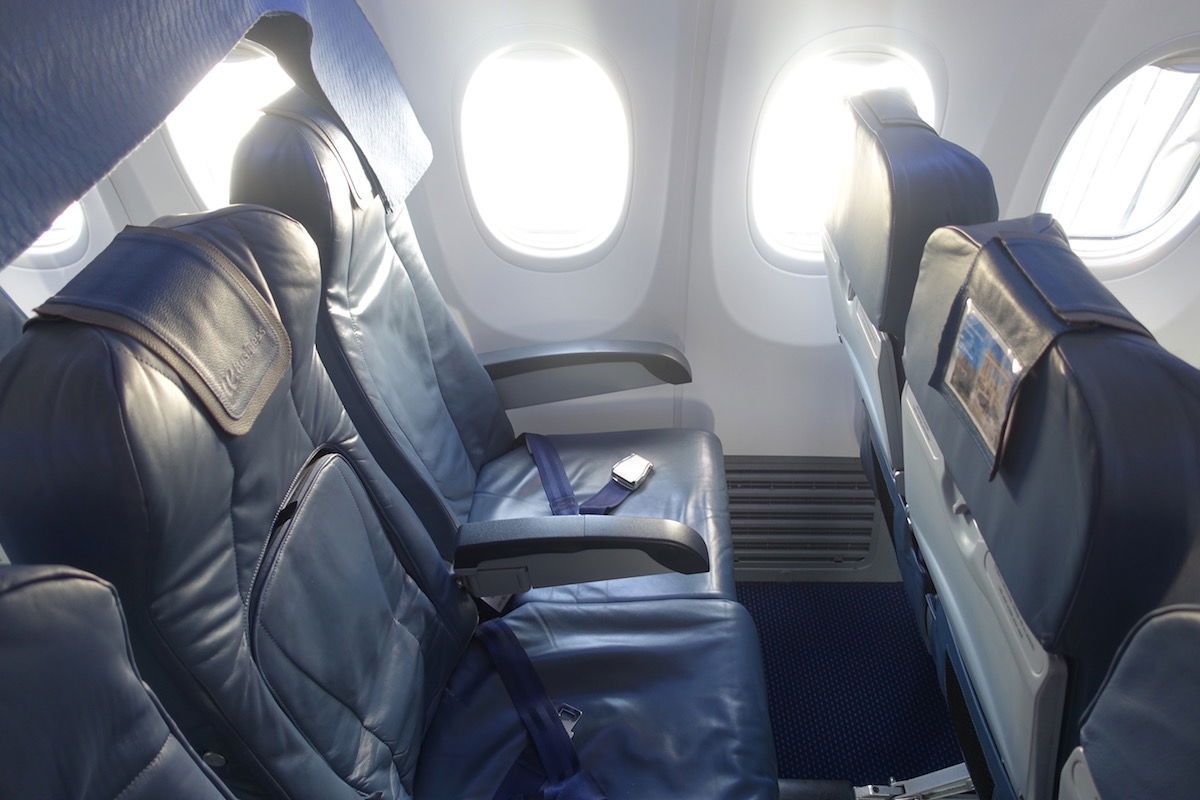 Air Europa has streaming entertainment on the 737, though unfortunately this plane didn't have Wi-Fi or power ports, as I find to be the norm on intra-Europe flights (unfortunately).
What impressed me about Air Europa was the food and service. The entire crew was extremely professional — their announcements were clear, they took pride in their appearance, and they smiled and were friendly while interacting with passengers.
I was offered a pre-departure drink of choice, and was even offered a refill on it. Most airlines don't offer any sort of pre-departure drinks in business class within Europe.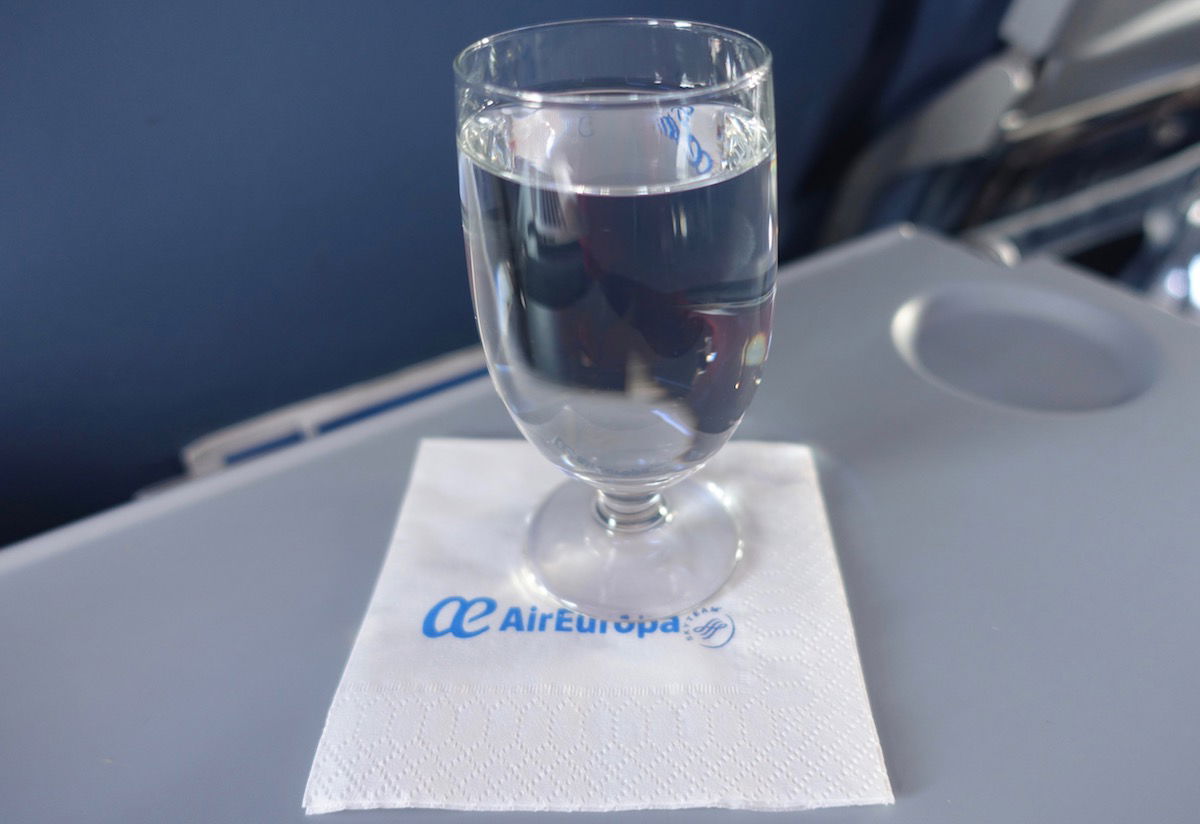 Then after takeoff there were drinks, which were refilled several times. I was even offered a chocolate with my coffee.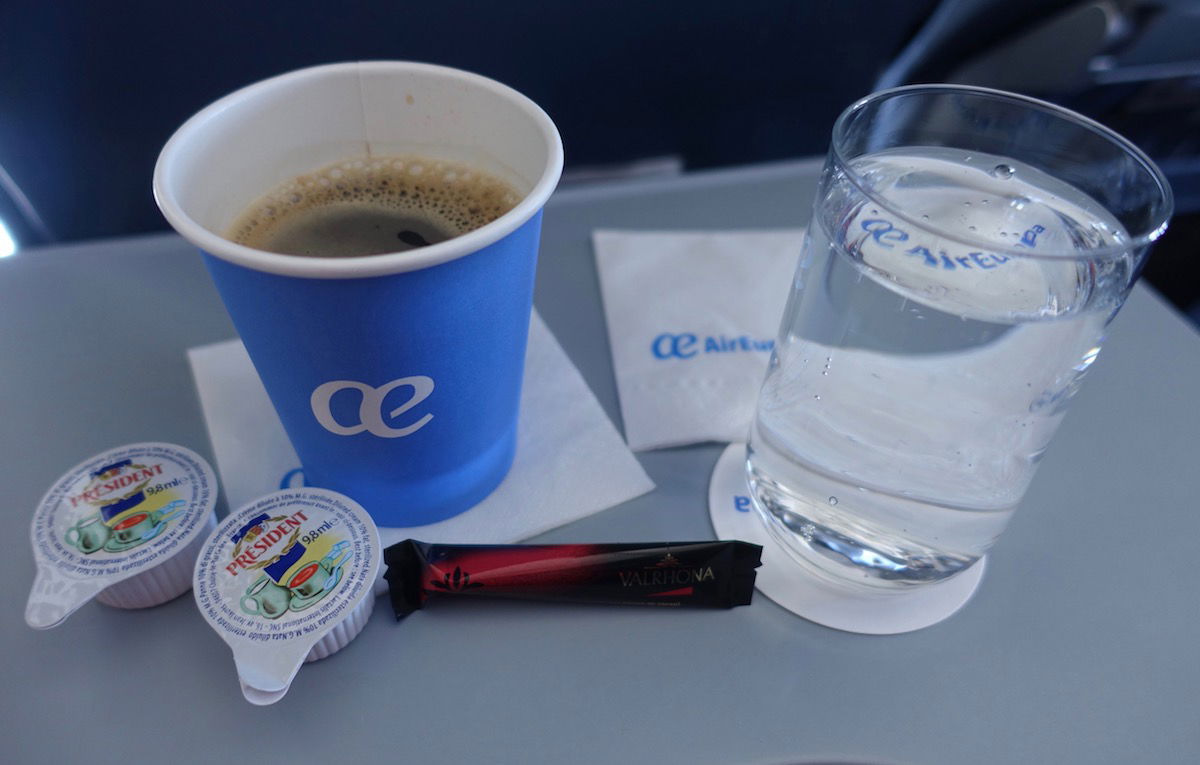 The meal was presented on a single tray, and the hot portion of the meal was in a skillet, which was cute presentation.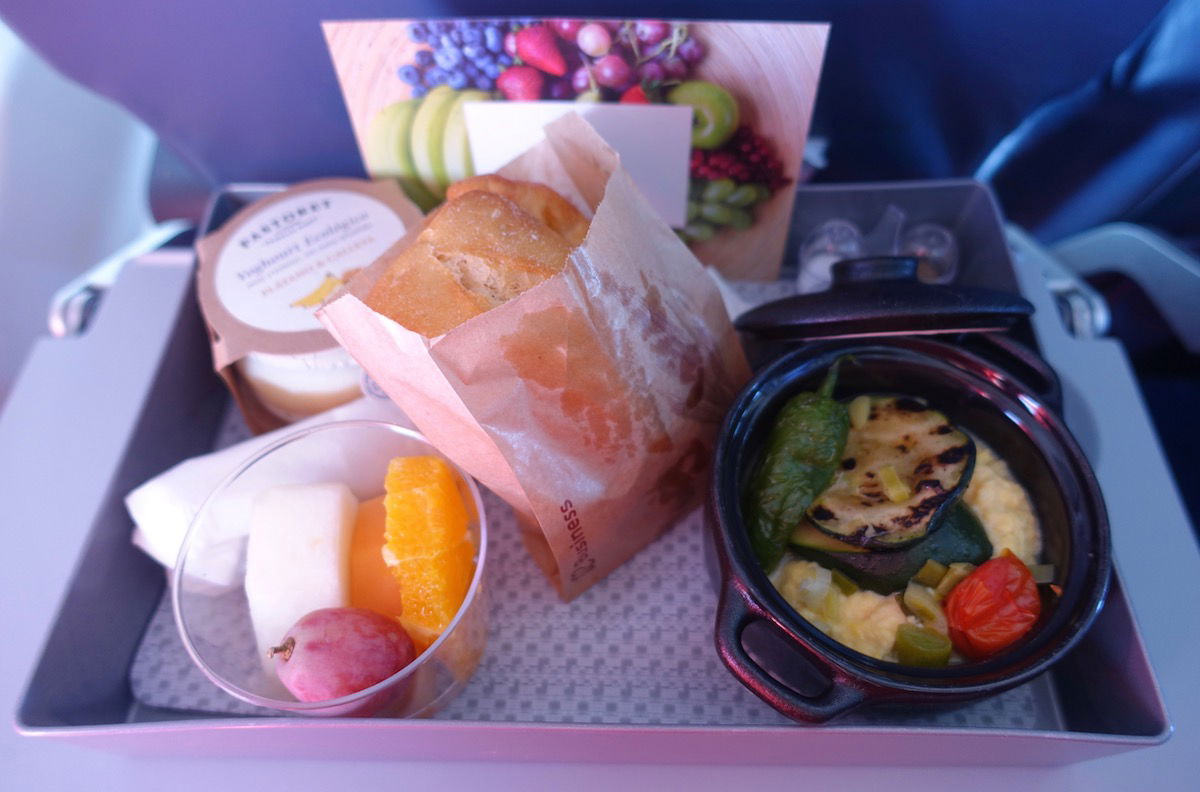 There was even a menu describing everything on the tray.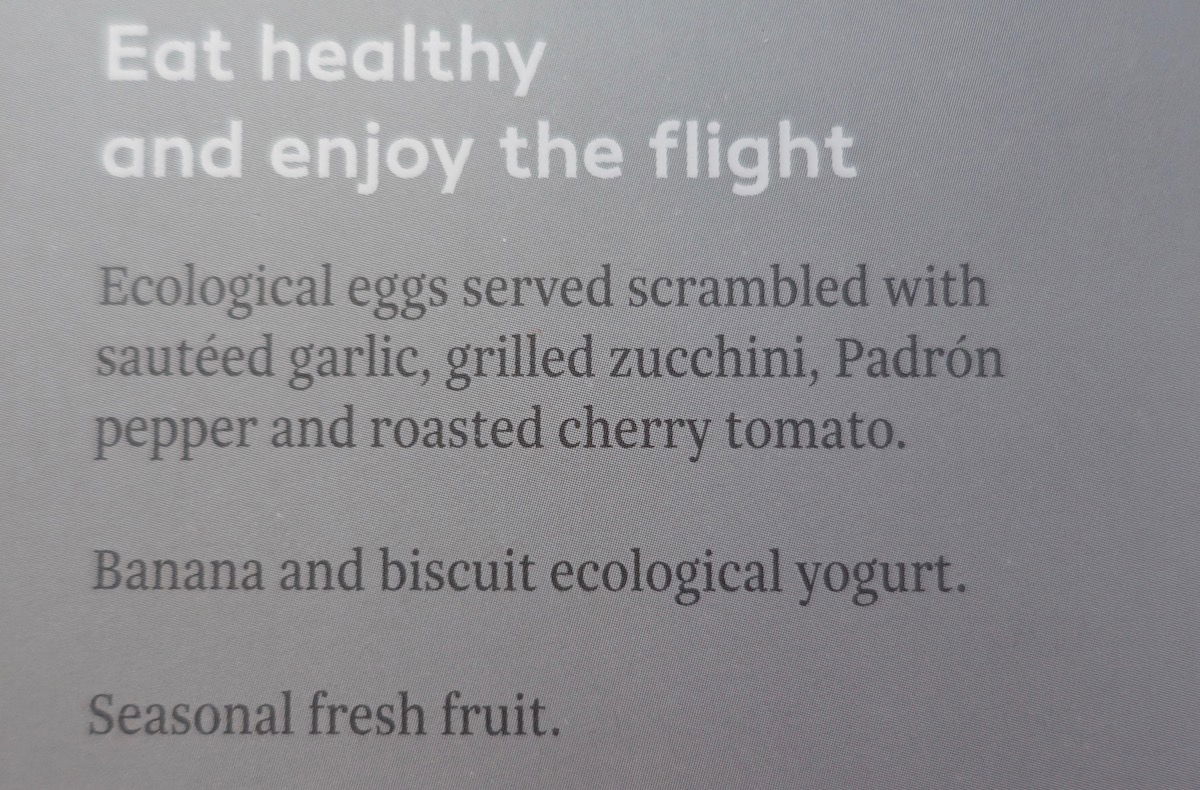 Anyway, I'll have a full review soon, but suffice to say that Air Europa greatly exceeded my expectations. Was it the business class experience you'd find on Aeroflot or Turkish?
No, but it was an above average intra-Europe business class product, and that's a lot more than I was expecting from Air Europa.
Stay tuned for how the transatlantic flight compared…
If you've flown Air Europa's short haul business class, what was your experience like?