At the beginning of the month Hi Fly took delivery of their first Airbus A380, making them the first ever airline to acquire A380s on the secondhand market.
Hi Fly is a Portuguese aircraft leasing company, and last year they revealed that they'd be taking over two A380s from Singapore Airlines (this is because Singapore Airlines is retiring their first five A380s).
Since HI Fly is an aircraft leasing company, they operate flights on behalf of other airlines. As a result, they don't really brand most of their planes. For example, last year I flew from Ponta Delgada to Lisbon on a Hi Fly A340. The flight was being operated on behalf of Azores Airlines, but the plane being used for the flight was a former Emirates A340. They chose an all white livery for the plane, which I found to be oddly cool.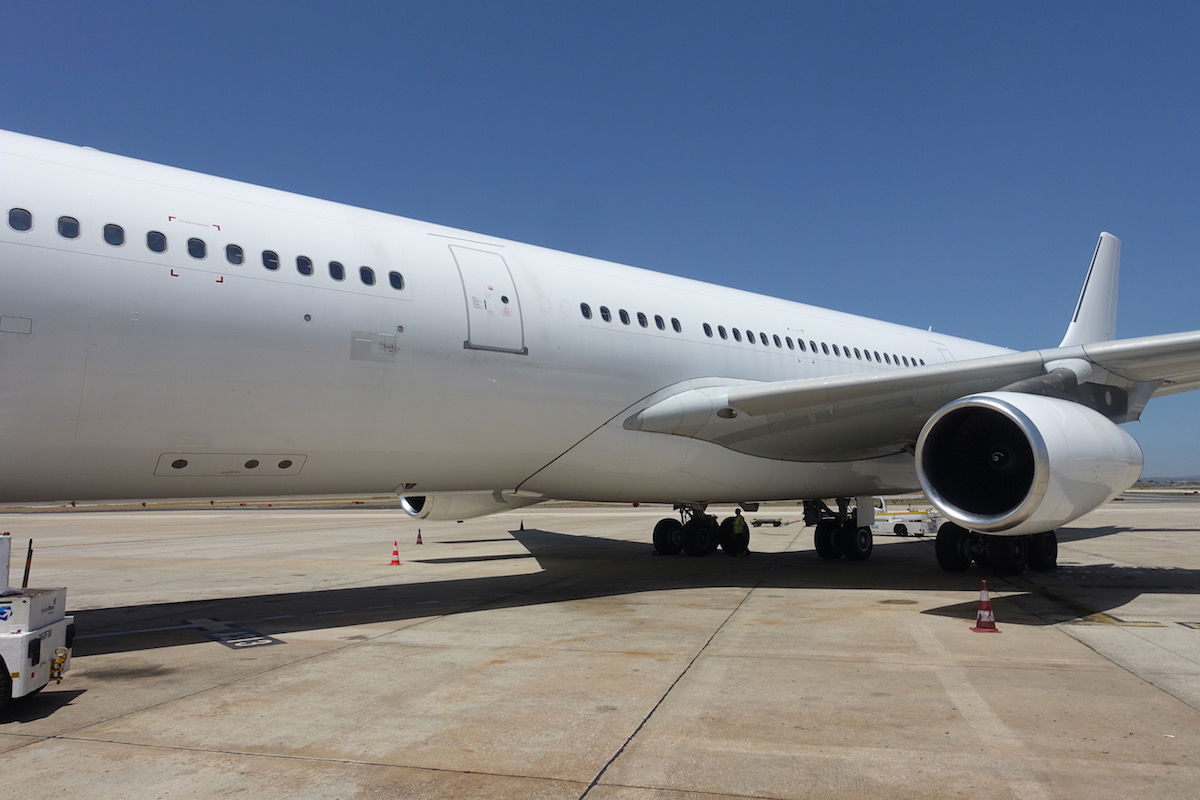 Up until now we haven't known how Hi Fly will paint their first A380. First the plane was temporarily painted in all white, which was presumably to remove Singapore Airlines' branding.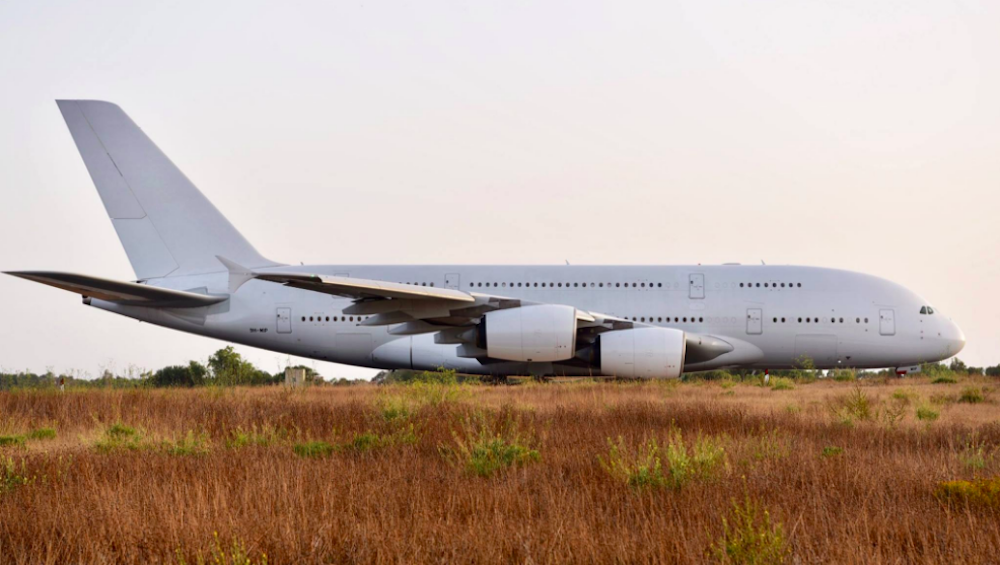 My assumption was that Hi Fly would be painting the A380 in the Hi Fly livery, which was what they released renderings of.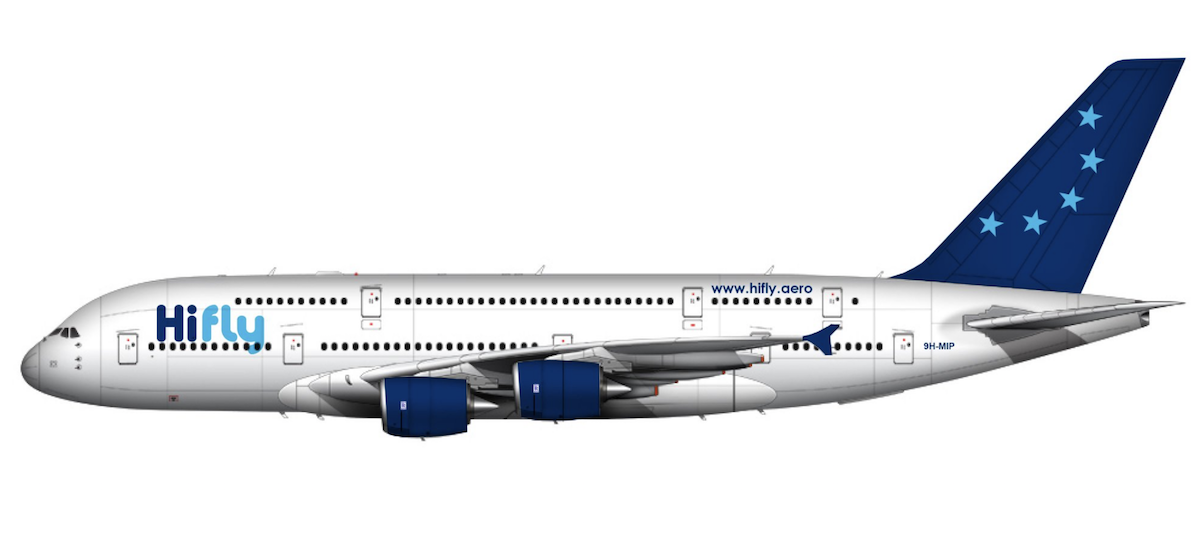 As it turns out, that's not the livery they chose for their first A380, though. A couple of days ago Hi Fly teased something on Twitter, as they wrote "a big cause requires a big messenger," and they had a 12 second video showing pictures of some marine life.
A big cause requires a big messenger pic.twitter.com/hNmUKNTNF2

— Hi Fly (@hifly_airline) July 16, 2018
We now know what they were referring to, thanks to some leaked pictures (rumor has it that the plane will be making its debut at the Farnborough Airshow shortly). Malcolm Bezzina shares a picture of Hi Fly's first A380 in Malta, where it's sporting a new ocean-themed livery. The tail reads "save the coral reef," and there's picture of all kinds of aquatic life on the fuselage.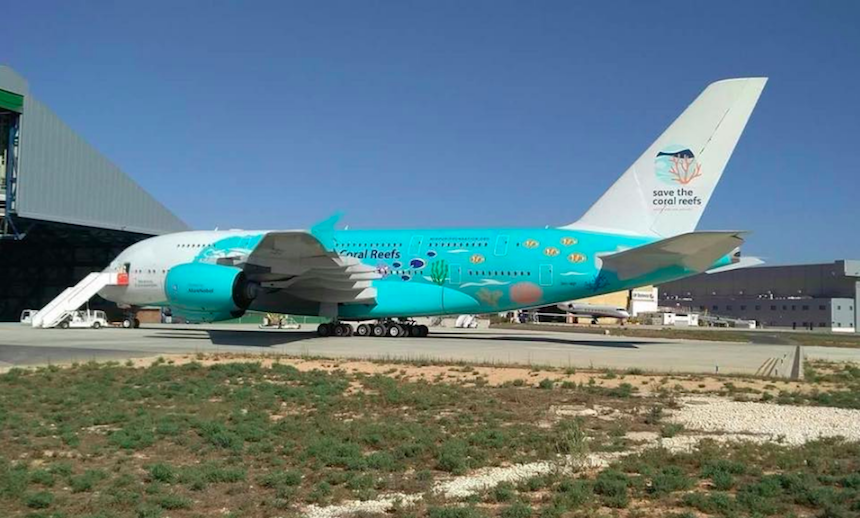 I think the new livery is awesome, though I'm surprised they chose a special livery like this. With Hi Fly acquiring two A380s you'd think they'd want to promote their own brand (even if it's just to airlines), but that's not what they chose to do. Maybe they think this livery will be more memorable, and will get people Googling and talking when they're at the airport and see the plane.
I'm curious to see how they paint their second A380.
What do you make of Hi Fly's new ocean-themed A380?