A few times per year Aeroplan offers a bonus when you convert hotel points into miles (most recently they offered this last November, and prior to that last July, and prior to that last March). Well, Aeroplan has just announced their latest bonus for converting hotel points into Aeroplan miles.
Through this promotion you can earn a 25% bonus if you convert hotel points into Aeroplan miles between March 12 and April 16, 2018. This bonus applies as long as you convert enough points to earn at least 5,000 Aeroplan miles.
Points transfers from the following hotel partners are eligible for this promotion:
Registration is not required for this promotion, and the bonus miles should post 4-6 weeks after the end date of the promotion (though in practice they may post sooner).
Transfers from other partners, including Amex Membership Rewards, don't qualify for this promotion.
The only real circumstance under which this makes sense is if you're converting Starpoints into Aeroplan miles. That's because Starpoints convert into Aeroplan miles at a 1:1 ratio, and for every 20,000 points transferred you get 5,000 bonus miles. So if you transferred 20,000 Starpoints you'd receive 31,250 Aeroplan miles, which is 1.5625 Aeroplan miles per Starpoint.
Previously another great option was Marriott's Hotel + Air Packages. Unfortunately Marriott Hotel + Air Packages are specifically excluded from this promotion. Aeroplan added this pesky restriction during the last promotion, and it applies again this time, unfortunately. That's a shame, since it was the best way to take advantage of this offer.
Bottom line
Aeroplan isn't as rewarding of a points program as it used to be. They used to be my single favorite airline points program before they devalued their award chart and added fuel surcharges to most partners several years back. Then in December 2015 they had another devaluation, though it wasn't as extreme.
But when you factor in the good value of converting partner points to Aeroplan, and then the current promotion on top of that, there are definitely circumstances under which it could make sense to take advantage of this promotion.
110,000 miles for roundtrip business class between the US and Europe is still a good deal, especially if you can take advantage of the two stopovers (in addition to the destination), which is an extremely generous policy. Just make sure you fly on a carrier for which Aeroplan doesn't impose fuel surcharges, like Brussels, SAS, Swiss, Turkish, or United.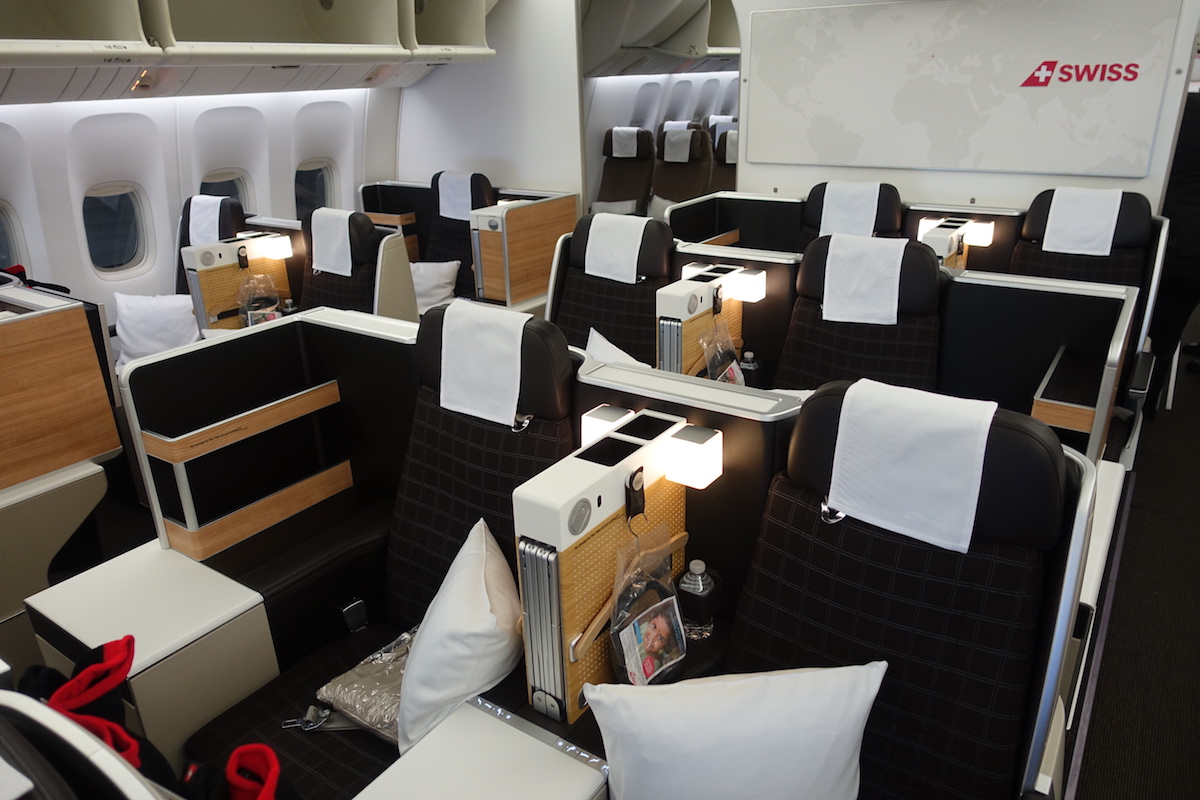 Redeem Aeroplan miles for travel in Swiss business class
While I wouldn't make a speculative transfer to take advantage of this promotion, if you have a specific use in mind it could be worthwhile. Lastly, keep in mind that Aeroplan will no longer be the frequent flyer program of Air Canada as of 2020. That shouldn't matter too much, since hopefully you guys aren't transferring points with the purpose of only redeeming in several years.
Unfortunately this bonus isn't quite as good as the past two, as previously they offered a 30% bonus and a 35% bonus. You'd think they'd offer more compelling bonuses rather than less compelling bonuses given that the program is slowly winding down, but that's not what's happening here.
Do you plan on taking advantage of this Aeroplan bonus promotion?
(Tip of the hat to Frequent Miler)