While there's rarely a dull moment around here, sometimes the nuances of searching award space or booking flights with miles aren't that interesting for a broader audience. Especially now that the US Airways Dividend Miles Comedy Hour is a thing of the past.
When we come across something interesting though, we do our best to share it. Sometimes that's a trick or a great deal, and other times it's more of a cautionary tale for others who might find themselves in a similar situation.
In this case, after spending several annoyed hours trying to figure out what was "broken," we realized we had collective amnesia surrounding an obscure Air Canada policy — that they do, theoretically, give extra space to Aeroplan members.
The Delhi Mystery
Last week our colleague Jordan was helping a client with a trip to India. In searching for various possibilities, he came across a direct flight from Toronto to Delhi on the Air Canada Aeroplan site:

As you can see, Aeroplan was showing space available in "I" class — that's the fare bucket Star Alliance uses to designate business class saver inventory. Generally all partners have access to "I," so at first glance it seems like this should be bookable with a variety of miles.
When we went to confirm the routing on the United site, however, the direct flight disappeared: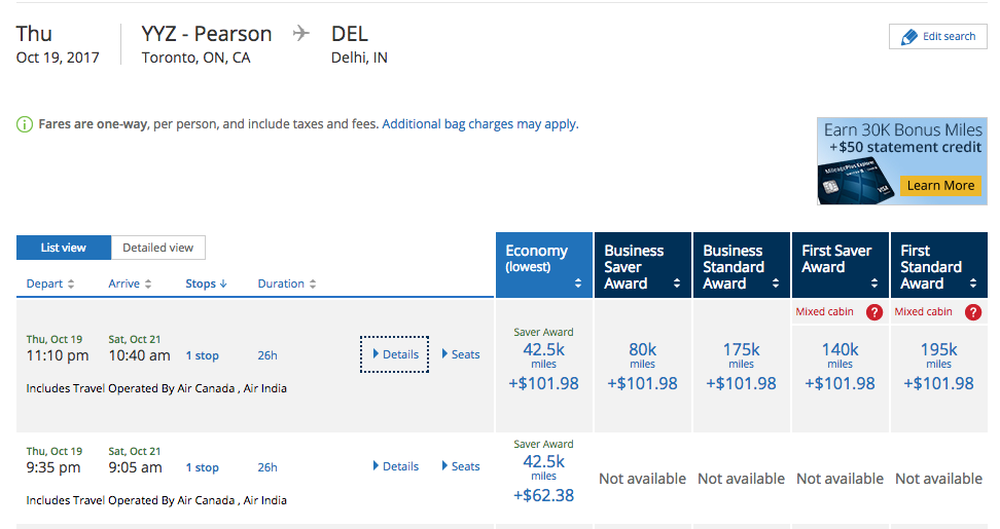 Puzzled, but not deterred, we called United — the agent confirmed this wasn't a web display issue, and that their system didn't show any "I" inventory.
Hmm…
The ANA tool isn't my favorite way to search Star Alliance space these days, but it's still a good way to double-check availability.
It didn't generate the exact same alternative routing options as United, but did confirm the nonstop between Toronto and Delhi wasn't available to partners in business class: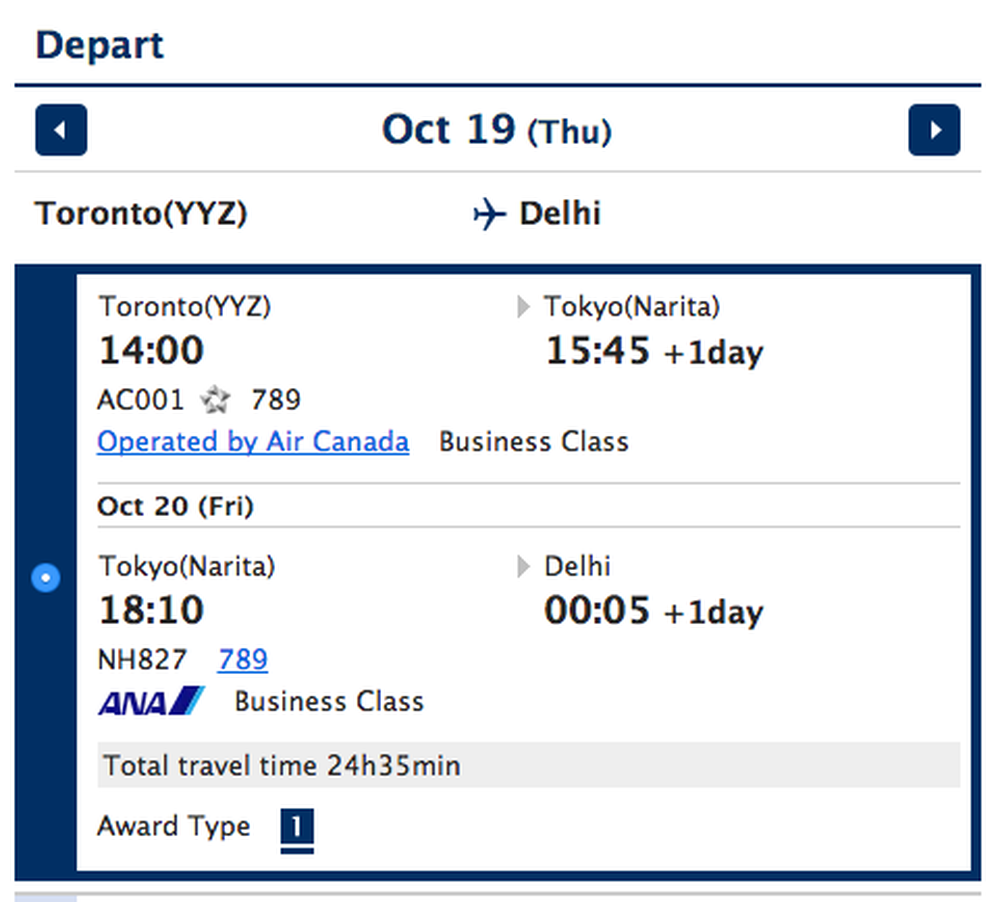 Now, it's incredibly rare for a program to show "phantom" availability for their own planes. I actually don't know that I've ever seen that happen (though Air Canada and Aeroplan are disparate enough that if it was going to happen anywhere…)
Yet Aeroplan had "I" inventory that partners didn't have access to, so something wasn't making sense.
Why does Aeroplan show more award space?
Frustratingly, nothing nefarious.
No phantom space, no system glitches, no Starnet Blocking shenanigans.
Quite simply, Air Canada is making more inventory available to Aeroplan members than to partners.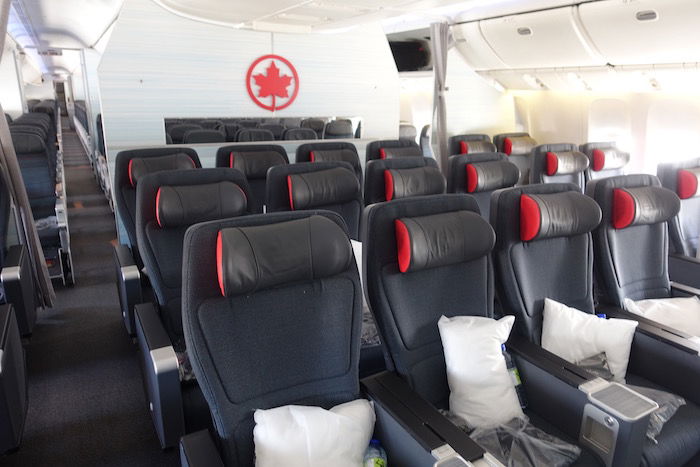 That's completely legitimate, and not even a new policy — just one that caught us off-guard.
It's partly a bit confusing as the enhanced availability isn't labeled as such. United, for example, uses the "XN" fare code to designate the "extra" award space available to some members, as opposed to just using the "X" bucket which represents the saver economy space that's available to all partners as well.
Again, this isn't technically new, but it also hasn't happened very often historically, so I'd completely forgotten about it. Even Ben said he'd never seen it before, nor had Matthew at Live and Let's Fly. That's a lot of collective hours spent looking at award space, and hopefully gives you a sense of how rare this has been.
As flight loads continue to increase and airlines get better at managing their inventory they are also more strategic with their award space. I'd anticipate seeing extra space for Aeroplan more frequently going forward.
You still don't want to use Aeroplan miles for Air Canada flights if you can avoid it
Aeroplan levies fuel surcharges on award tickets where the airline would otherwise list those fees separately. So you really want to use your Aeroplan miles for partners like Swiss and Turkish, which don't have fuel surcharges.
Similarly, you want to use miles from a program that doesn't levy fuel surcharges when booking Air Canada flights.
For that flight from Toronto to Delhi you would pay 80,000 United miles, and ~$102 in taxes and fees. Aeroplan would charge 75,000 miles, and a whopping ~$437 in surcharges for that single segment.
So unless you really desperately need the Air Canada flight, and don't have any alternative routings (or currencies!) I would try and avoid booking Air Canada through Aeroplan.
Bottom line
It's not unusual for carriers to offer more award space to members of their native frequent flyer programs — in fact, most do. Typically, however, this comes in the form of additional availability at a higher price, with these "rule-buster" awards only being available to members of that program.
What is less common only making a subset of "saver" level award inventory available to partners. Lufthansa does this, and United gives extra availability to elites and credit card holders, so it's not unheard of — it's just not as common.
And it's still not that frequent where Air Canada is concerned. I think this is the first time the difference in availability between Aeroplan and Star Alliance partners has been an active inconvenience for a trip we were trying to book, so whatever percentage of inventory Air Canada is reserving for Aeroplan can't be all that high.
But as a cautionary tale — don't assume Air Canada flights you see on Aeroplan are bookable with any other Star Alliance miles. You'll want to confirm against the United or ANA tools before transferring any points.
Have you noticed enhanced Air Canada availability for Aeroplan members? Any particular routes?