Air Belgium is an ambitious new startup airline that eventually plans to have a fleet of four A340s that they fly between Charleroi Airport and China. They already fly to Hong Kong, and eventually plan on adding destinations in mainland China.
Last Monday I flew Air Belgium from Charleroi to Hong Kong, which was a really cool experience. There were just 25 passengers on the flight, making it the emptiest longhaul flight I've ever been on. The flight really exceeded my expectations in many ways, as the staff were all phenomenal, and the soft product was quite good too.
I still have a full trip report coming, but in this post I wanted to touch on some general things that I find especially interesting about the airline, as I'm so fascinated by them. In no particular order:
Air Belgium already has three A340s, with a further A340 on the way
Air Belgium eventually plans to have four A340s, all of which used to fly for Finnair. They already have registration codes OO-ABA and OO-ABB, and they are just taking delivery of their third one, with registration code OO-ABE. The fourth A340 should be joining their fleet within the next couple of months.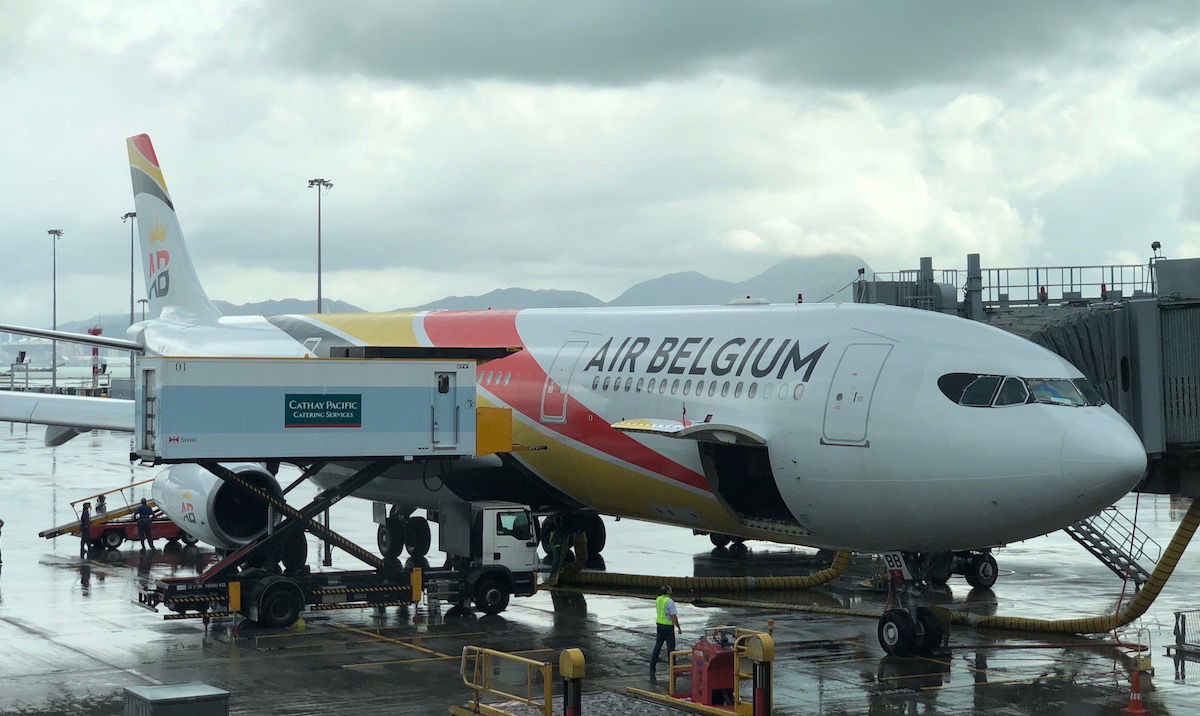 Air Belgium has a mysterious ownership structure
I can't imagine how much money Air Belgium lost on their Charleroi to Hong Kong flight that I took, given that it had just 25 passengers. I imagine they must have lost over $100,000 on the flight, just as a rough estimate.
Obviously the airline has at least somewhat deep pockets, which makes one wonder about who is funding the operation. Air Belgium has five major shareholders, with Aviation Investment Holding having a 49.995% share. There's surprisingly little out there about Aviation Investment Holding, though it does look like there's some Chinese and Russian money there.
Not only that, but Air Belgium's CEO seems to get pretty irritated when asked about the mysterious ownership structure. Hmmm…
Booking Air Belgium premium economy is a fantastic deal
Air Belgium claims to have three classes of service — economy, premium economy, and business class. On their website, Air Belgium advertises their premium economy as offering seats in a 2-3-2 configuration. They actually look like standard economy seats with a wider aisle, which is odd.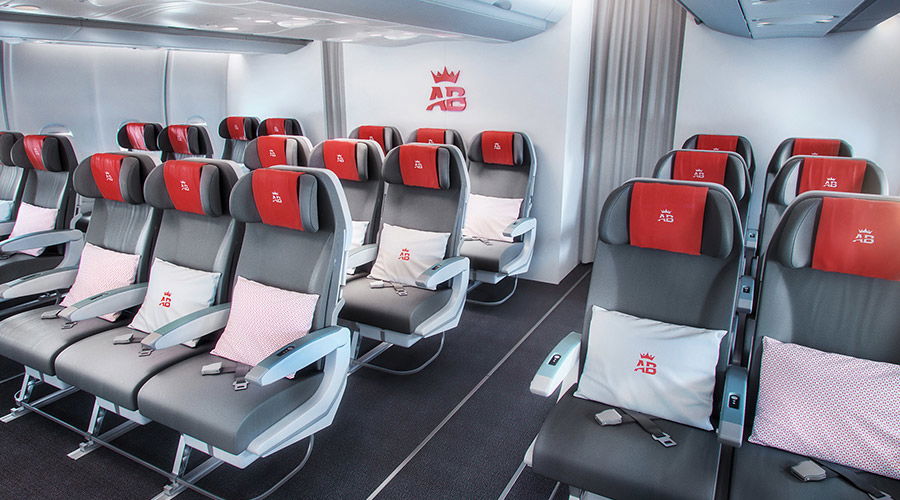 Interestingly, Air Belgium hasn't actually installed these seats on any of their planes, though. Instead, the rear business class cabin is reserved for premium economy passengers. This means that if you buy a premium economy seat you actually get a flat bed with direct aisle access, which is a heck of a deal.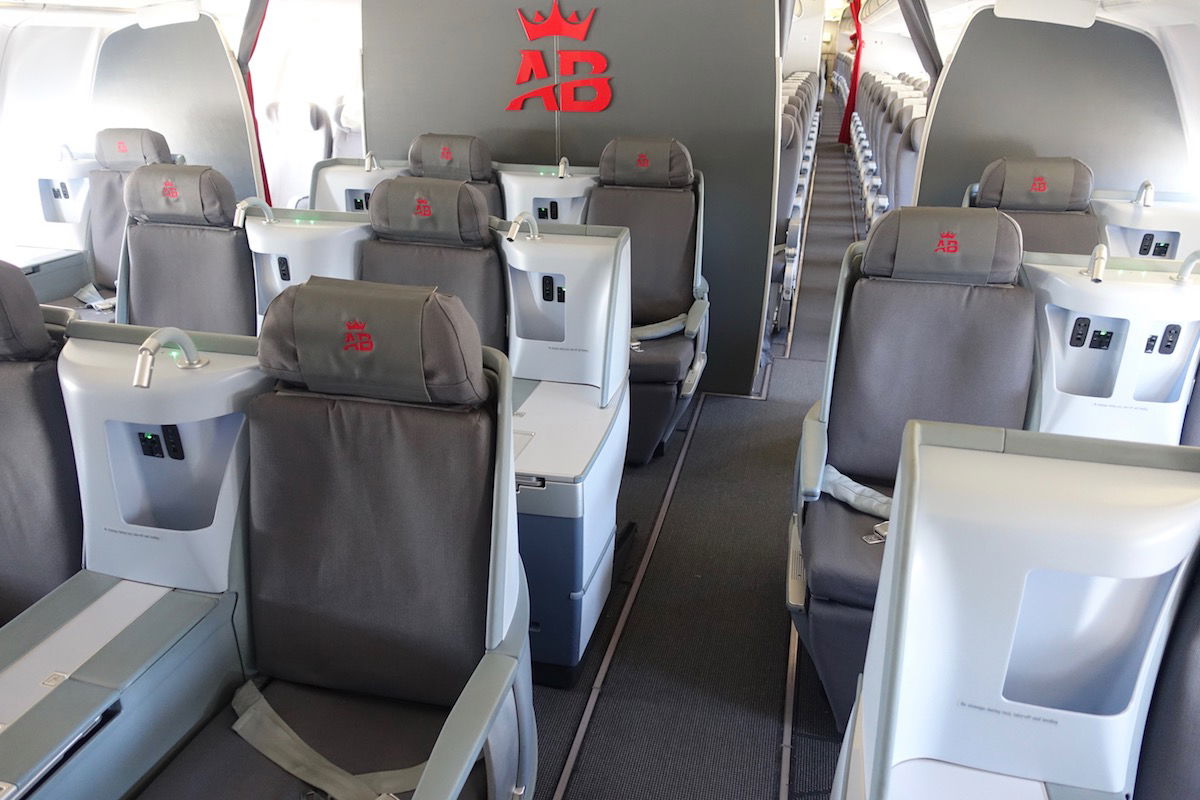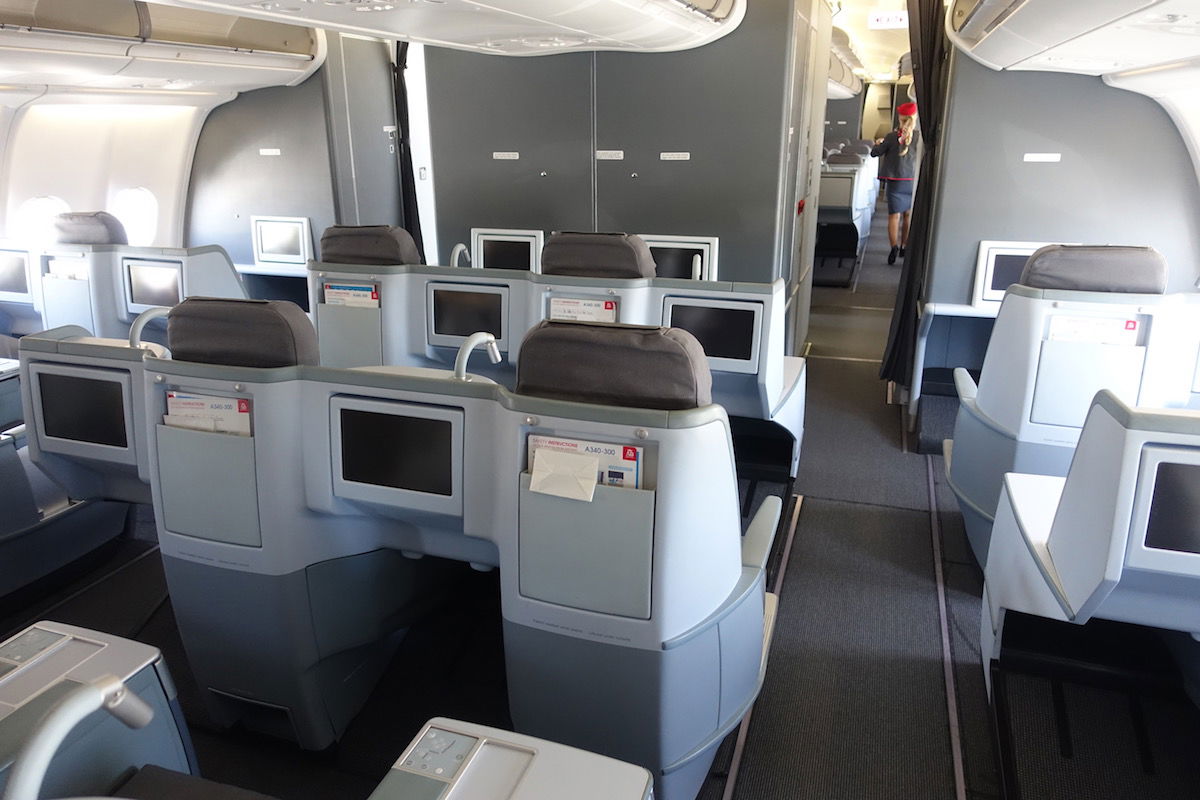 Air Belgium has experienced employees
Personally I'm not someone who is concerned about airline safety, though I know a lot of people are worried about flying start-up airlines because they wonder if the employees have experience. Flying Air Belgium, I was very pleasantly surprised by not only the friendliness of the employees, but also how experienced they were. This was true of the cabin crew and cockpit crew.
Just because this is a new airline, don't expect employees are new to the industry, as that didn't seem to be the case at all. For example, the lead flight attendant on my flight had been flying for over a decade for various airlines.
Charleroi's runway length is an issue
I find Air Belgium's business model to be confusing to begin with, though one confusing thing that hasn't been covered much is the runway length at Charleroi Airport. Charleroi Airport has a single runway, and it's 8,366 feet long. That's not terribly long for an A340-300 taking off on a longhaul flight.
Aviation24 reports that because of this shorter runway, Air Belgium has to limit the number of passengers on the eastbound flight to 257, and has to give up about 12 tons of cargo capacity. Furthermore, they need to do maximum thrust takeoffs from Charleroi, which translates to a shorter life for the engines. For a route that already has very questionable economics, it's even more puzzling that they'd choose to fly out of an airport where they can't even carry a full load.
Charleroi Airport will supposedly extend the runway by 2021, though that's quite a ways off.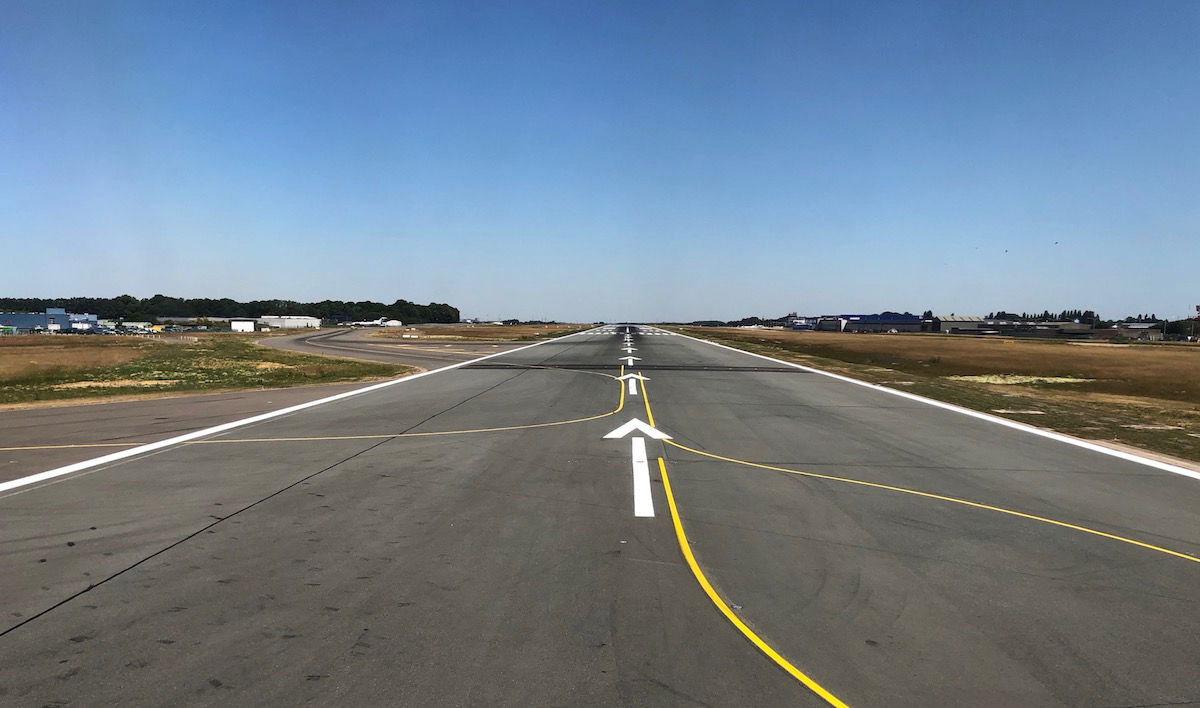 Air Belgium continues to operate charters on behalf of other airlines
At the moment Air Belgium continues to operate a single scheduled route between Charleroi and Hong Kong 3x weekly. Air Belgium is operating a charter flight for Air France between Paris and Lagos, and previously they operated an Air France charter between Paris and Libreville.
The airline also recently requested the rights to fly to the US, presumably also to operate charters on behalf of other airlines.
As I've said from the beginning, in the near future this is the only sustainable business model I see for them, given the amount of demand there is for charter planes right now due to the 787 issues.
Air Belgium offers a hybrid product
For Air Belgium scheduled flights, Air Belgium offers a proper business class experience, while they offer a hybrid experience in economy. In economy the main meals and drinks are free, while snacks and drinks between meals have to be purchased. That's an interesting approach for an airline to take nowadays, as it seems we mostly see airlines go with one extreme.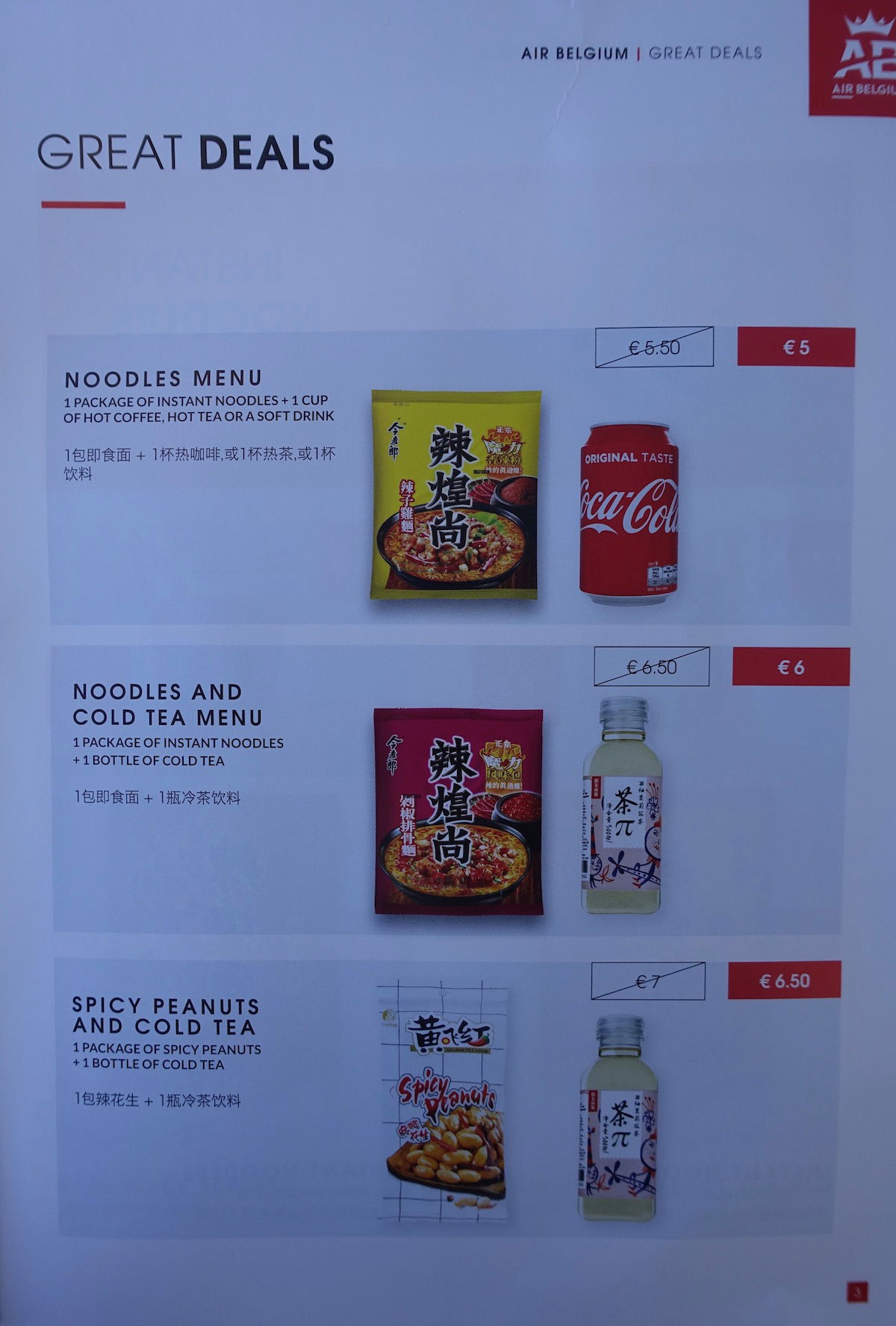 Bottom line
I continue to find this airline to be absolutely fascinating, and hopefully at least some of the above is news to you guys. As I've said from the beginning, I'd be shocked if the airline adds more routes for now, but rather I suspect they'll stick to their charter business of operating flights on behalf of other airlines, where they actually stand a chance of turning a profit.