The Skytrax World Airline Awards were held in London today. Earlier I posted about how Japan Airlines was named the latest Skytrax 5-Star airline. This is separate from the actual awards ceremony — the World Airline Awards are based on public voting, while Skytrax 5-Star ratings are based on… well, we don't know, and we should be skeptical.
So generally I'm much more interested in how the public votes than what Skytrax decides on.
Singapore Airlines becomes Skytrax 2018 airline of the year
Today Skytrax published their annual ratings, where airlines are awarded titles ranging from world's best airline to world's best cabin staff, to world's best business class.
The most prestigious award is the world's best airline award, and that's going to Singapore Airlines for 2018. This is a pretty significant development, as Singapore Airlines hasn't won this award in a decade:
Qatar Airways won this award in 2017, 2015, 2012, and 2011
Emirates won this award in 2016 and 2013
Cathay Pacific won this award in 2014
Singapore Airlines won this award three times before, in 2004, 2007, and 2008. I think that's not too surprising, because I think Singapore Airlines was incredibly innovative one to two decades ago, while I think they've largely been resting on their laurels ever since.
Thank you for voting us as Skytrax's World's Best Airline 2018! pic.twitter.com/P5ru7QDhGF

— Singapore Airlines (@SingaporeAir) July 17, 2018
You can find the full listing of 2018 awards on this page. In addition to winning the world's best airline award, Singapore Airlines was also awarded the world's best first class, best first class seat, best first class lounge in Asia, best business class lounge in Asia, best first class in Asia, best business class in Asia, and best premium economy in Asia.
According to the survey results:
Air Canada is the best airline in North America (they won this award last year as well)
Air France has the world's best first class onboard catering (Etihad won this award last year)
China Southern is the world's most improved airline (Saudia won this award last year)
Garuda Indonesia has the world's best cabin crew (they won this award last year as well)
Qatar Airways has the world's best business class seat (Singapore Airlines won this award last year)
Thai Airways has the world's best economy class (they won this award last year as well)
How are Skytrax winners decided?
I disagree with a lot of the results, though I respect the methodology that Skytrax uses for determining the winners. The winners are based solely on public voting, with over 20 million survey entries from 100 countries being counted. The voting took place between August 2017 and May 2018.
Airlines were allowed to promote voting, so I suspect there's a high correlation between the airlines that tried to "get out the vote," and those that actually won.
To account for the different sizes of airlines, they also take a weighted approach to the results:
Customers nominated their favourite airline or airline they considered to be best, and ranked their satisfaction (1 to 5 scale) for aspects of the travel experience (see below), across both the airport and onboard environments. Data weighting was applied to provide equity when evaluating airlines of different size. Any weighting uses passenger numbers for airlines featured in the Survey.
What do I make of the results?
At the end of the day this is a marketing opportunity for airlines, rather than an actual comparative analysis of which airline is the best in each category. People vote based on what they like, with no requirement to actually have experienced any number of products. Don't get me wrong, that's fine, ultimately this is a popularity contest, but I think it's important to recognize it as such.
There's a difference between someone saying "I liked Singapore Airlines business class," and saying "I've flown a bunch of business class products and think Singapore Airlines has the best." So perhaps more accurately these awards should be for the title of "the world's favorite" rather than "the world's best."
On top of that, even if everyone had experienced every product, it's still highly subjective. For example, you could have a very different experience depending on the crew you have, depending on whether you're departing from the carrier's hub or an outstation, depending on the time of day of the flight, etc.
Overall I think Singapore Airlines is a solid airline, though some of these rankings leave me scratching my head. The best business class lounge in Asia for their SilverKris Lounge at Changi Airport? No way.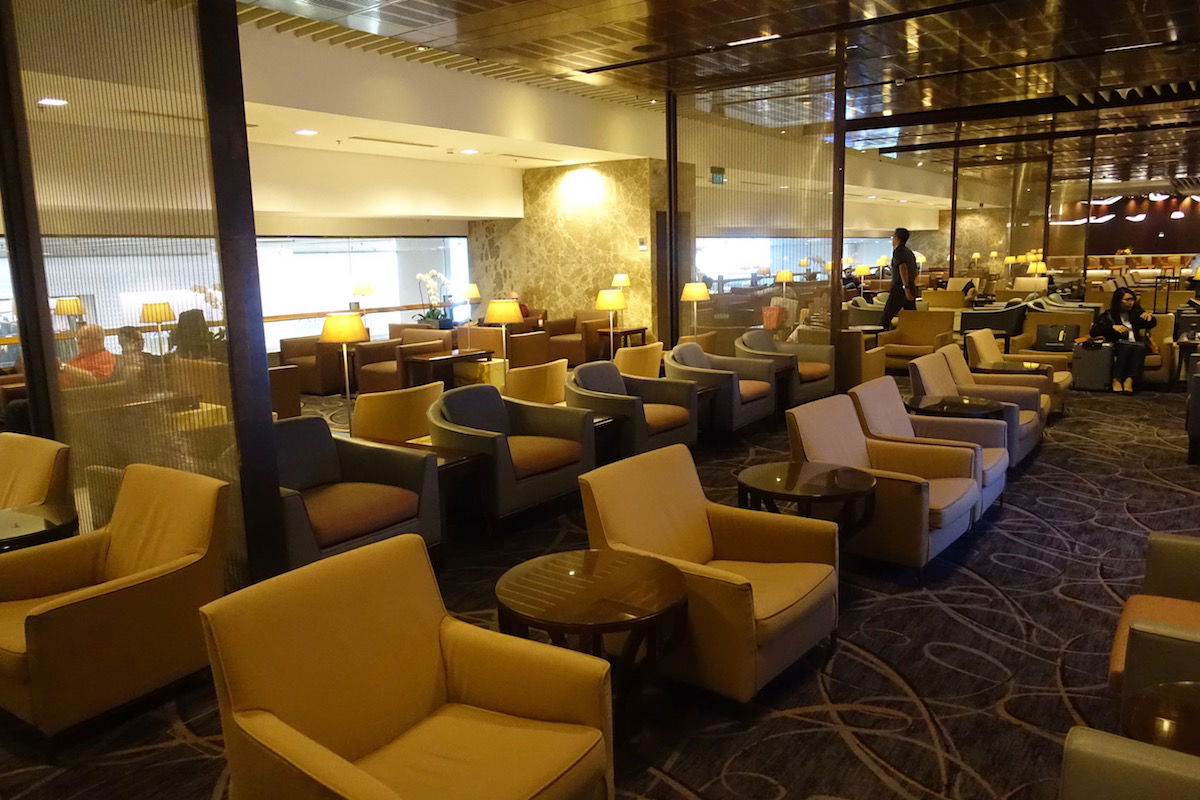 Singapore Airlines Business Class Lounge
I suspect Singapore Airlines got a large halo effect here from having recently introduced new products on the A380. The new cabins look beautiful, though they disappointed me a bit. Singapore's new business class is good, though it's more evolutionary than revolutionary. The fact that they have a double bed in business class now is nice, but it doesn't change the fact that the seat is hard as a rock, and you have to sleep at an angle.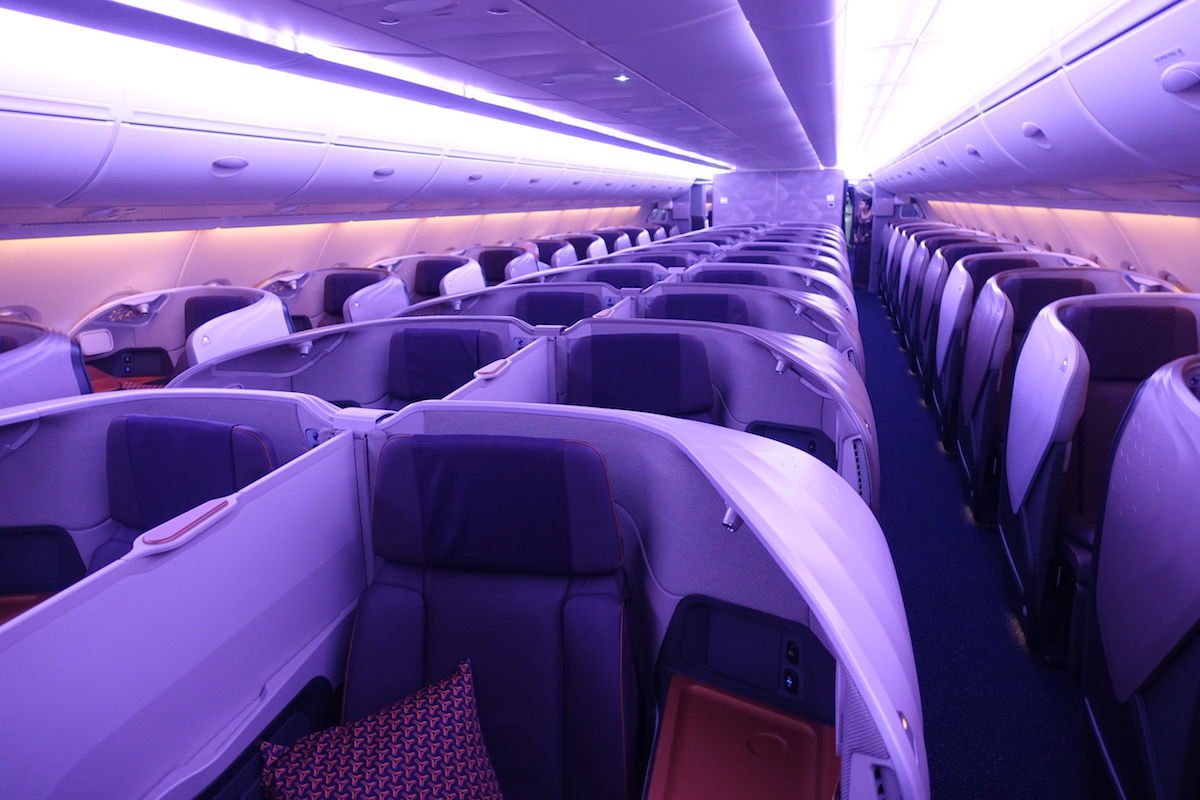 Singapore Airlines A380 Business Class
I really wanted to love Singapore's new Suites. It's a gorgeous product, easily the most beautiful in the sky. It's also the most spacious first class product in the sky. But unfortunately I feel like they wasted a lot of space with the new cabin, and they missed the mark. The bed isn't actually comfortable, and the seating position while dining is awkward.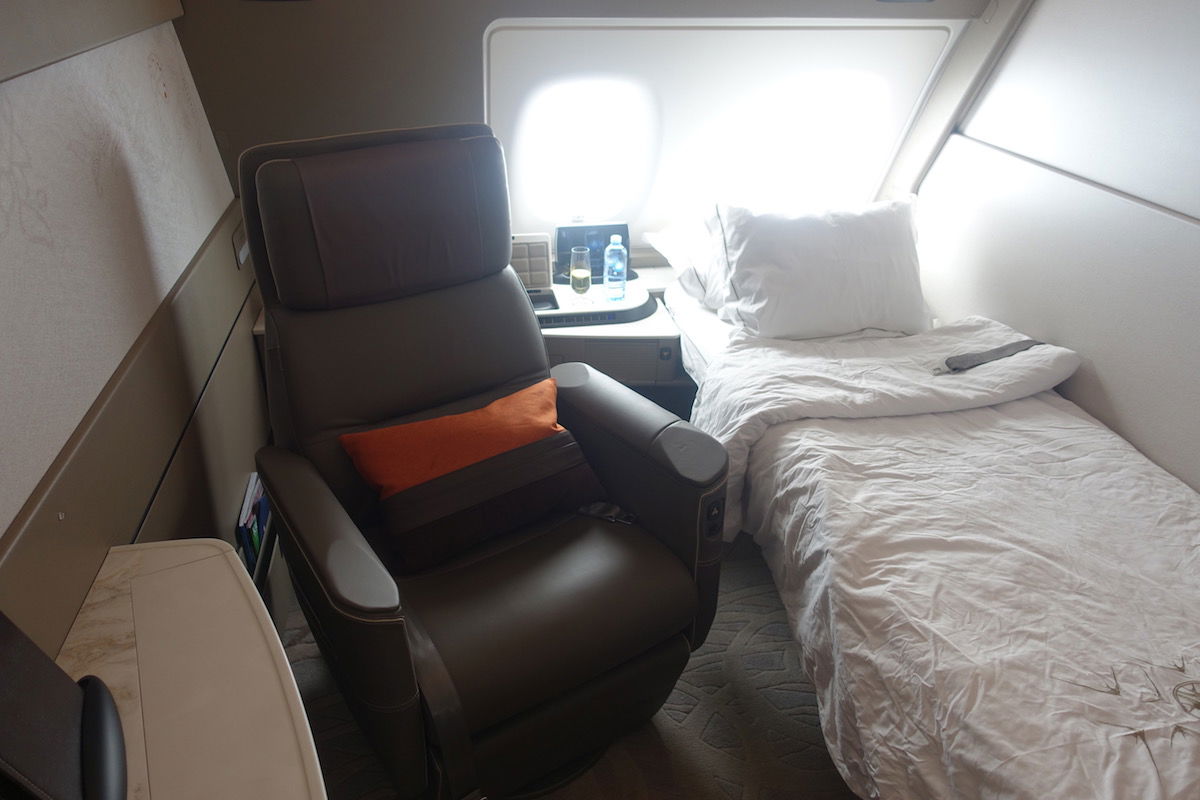 Singapore Airlines A380 Suites
That being said, Singapore Airlines continues to have an excellent soft product, with great food and drinks, and some of the best service in the sky.
What do you make of the 2018 Skytrax results?