WOW Air is the Icelandic low cost airline which launched flights to the US last year. They began flying between their hub in Reykjavik and Baltimore and Boston, and quickly announced expansion to their North American route network pretty quickly.
In a couple of months WOW Air will be launching flights to Montreal and Toronto, and then after that to Los Angeles and San Francisco.
WOW Air has extremely low fares, though also charges extra for virtually everything, from seat assignments to checked bags to food & drinks onboard. So they can represent a great value, but you'll want to be sure you're accounting for the "all-in" cost when booking on WOW Air.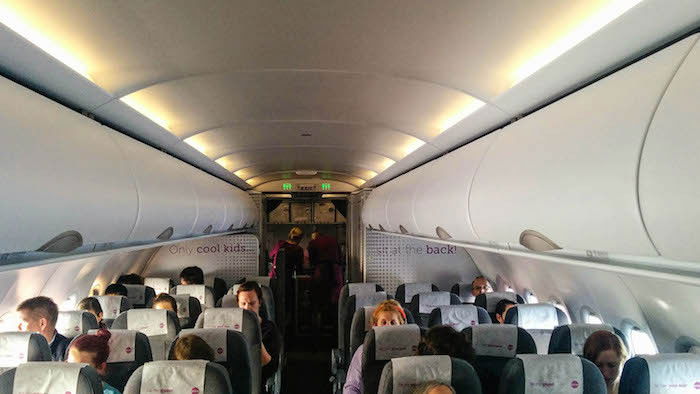 They're great not only if you want to travel to Iceland, but their business model is now also largely based around connecting passengers between the North America and Europe, given that they also fly to over a dozen destinations in Europe.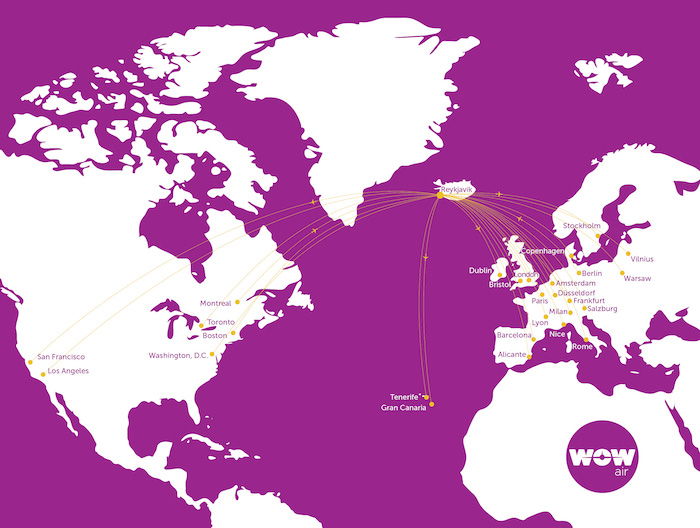 With that in mind, WOW Air will soon be taking delivery of their first Airbus A330-300 aircraft, which they'll need for their flights to Los Angeles and San Francisco (those routes can't be operated by their narrowbody Airbus aircraft).
Airplanes have registration codes, which are similar to license plates on cars. In other words, it's what the aircraft is identified by in logbooks, etc. WOW Air likes to have fun with these registration codes — their existing ones include TF-MOM, TF-DAD, TF-SIS, TF-BRO, TF-SON and TF-KID.
WOW Air's first A330 will have an especially unique registration code — TF-GAY.

This will be one of the planes WOW Air flies to San Francisco and Los Angeles. Here's an explanation:
WOW air is known for taking a light-hearted approach to their aircraft registrations, referring to their fleet as a family. Airline founder and CEO Skúli Mogensen said the naming of TF-GAY in support of the LGBT community aligns with the company's ethos.

"WOW air is an airline for the people and one of our most important goals is to lower fares in order to enable everybody to travel the world and get to know different cultures. We wholeheartedly support queer people's fight for rights. Just as we support equal rights for everybody, no matter their gender, religion, ethnicity or culture. When we announced we were going to start flying to San Francisco, one of our pilots approached me and suggested the TF-GAY registry. I immediately thought it was a great idea and matched our approach of using words relating to family members in the spirit of inclusiveness."

"Furthermore the name fits perfectly into this concept of ours to create a modern family out of our airplanes from the names we give them," he points out, referring to the company's tradition of giving its planes names that represent family members; TF-MOM, TF-DAD, TF-SIS, TF-BRO, TF-SON and TF-KID. "WOW is basically MOM upside down and everybody loves their mom! Since day one, we've emphasised joy and friendliness in our services because we want everybody to feel welcome in the WOW family. And we think TF-GAY fits right in with our modern family concept."
Bottom line
While this is more the equivalent of slapping a bumper sticker on a car in support of a cause, it's still pretty cool. As far as I know this is the first openly "GAY" commercial airliner. For that matter, in general I love their family-themed registration codes.