For Pride month we've just about all major airlines in the United States update their logos on social media to add a rainbow. Well, Seattle-based Alaska Airlines is taking it to the next level.
Alaska Airlines' "Fly With Pride" Airbus A320
Alaska Airlines has today unveiled a special livery for an Airbus A320. Specifically, the plane has "FLY WITH PRIDE" written along the side of the plane, with several smaller planes in rainbow colors painted on the fuselage. The engines even have a rainbow pattern on them, which is pretty awesome.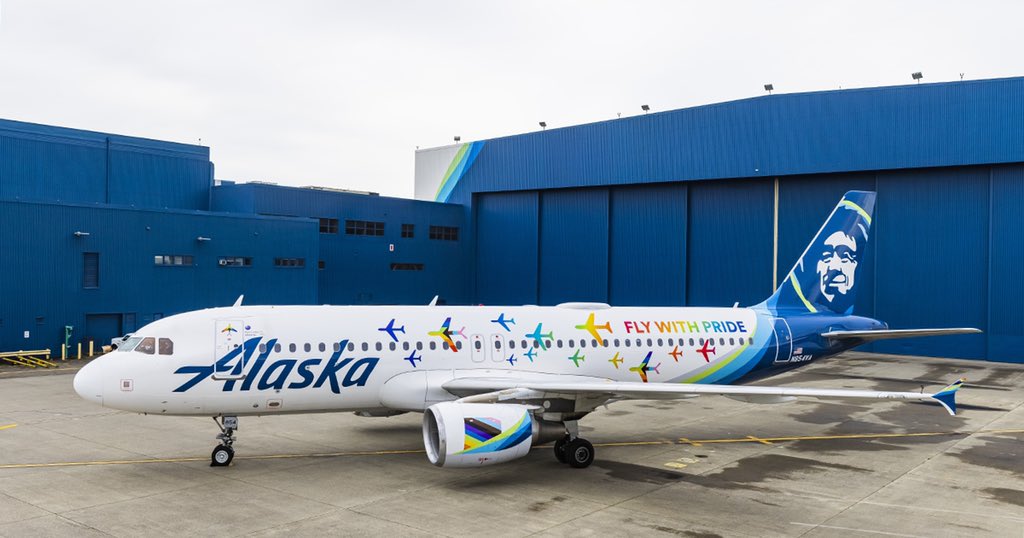 As Alaska Airlines describes this special livery aircraft:
We are longtime supporters of the LGBTQ+ community, and we're proud to share our newest special aircraft, which was inspired by leaders of Alaska's LGBTQ+ employee group to encourage conversations around belonging, equity and equality.

The design features airplane decals with iconic rainbow stripes & inclusive colors such as brown, black, light blue, white & pink to represent BIPOC & Transgender communities. Without those groups of people & their activism, we would not have Pride today.
The plane to get this special livery is a nine-year-old A320 with the registration N854VA. It looks like this updated paint scheme was completed pretty quickly — the plane operated a full schedule on June 12, then was the hangar in Seattle for two days, and today the plane reentered service. Today the plane is flying from Seattle to Portland to San Francisco to San Diego to Seattle.
While the plane's schedule isn't published in advance, you can always check the plane's flight tracking page day-of to see where it's flying.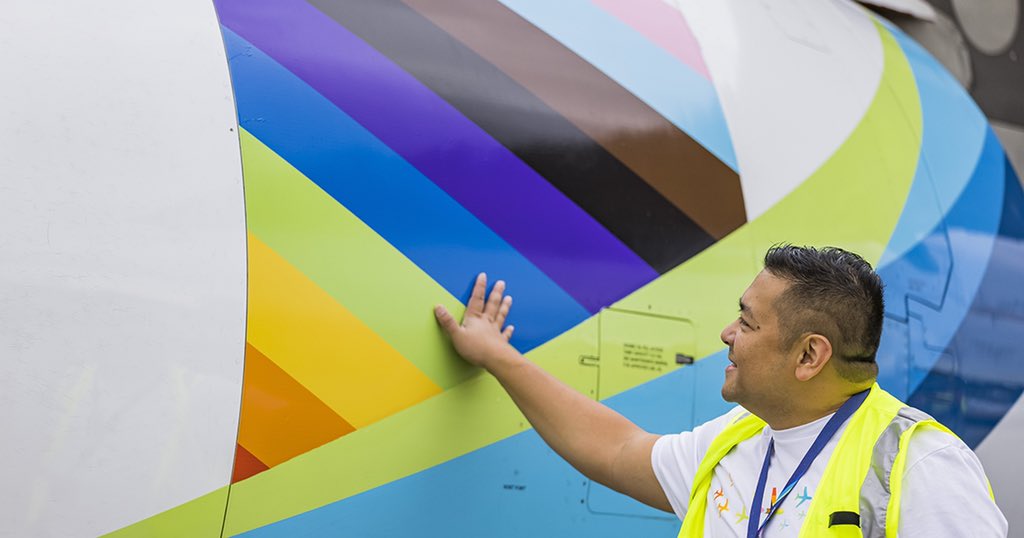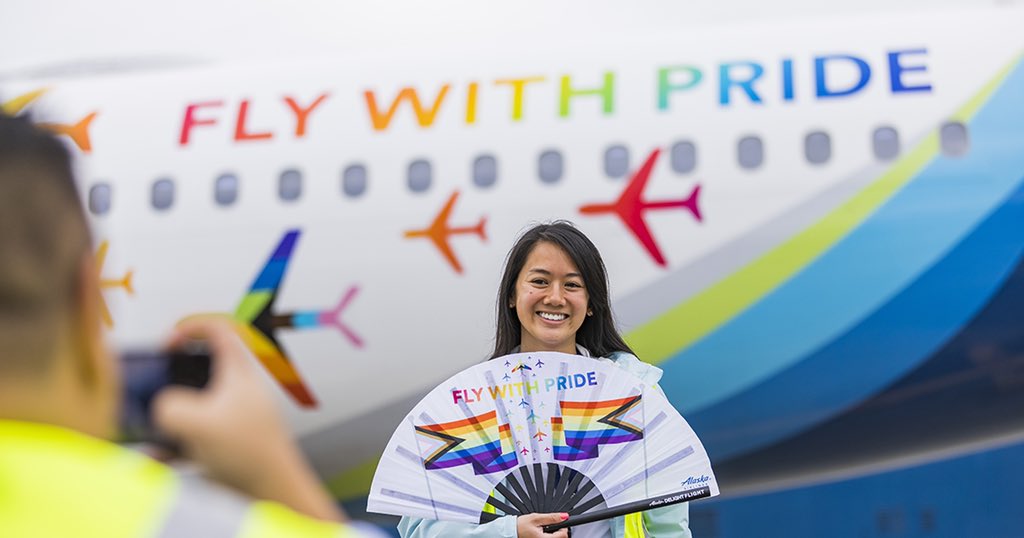 Other airlines with Pride-themed planes
I might be missing something, but to my knowledge Alaska is the first major airline in the United States to have a special Pride livery. Now, JetBlue did name a plane "Shantay Blue Stay" in honor of RuPaul's Drag Race, but I wouldn't exactly call that a special livery.
However, we have seen some unique liveries outside of the USA.
Back in 2016, now defunct WOW Air gave an Airbus A330-300 the registration code TF-GAY. WOW Air gave all of its planes registrations that were intended to make the airline feel like "family," and that included TF-MOM, TF-DAD, TF-SIS, TF-BRO, TF-SON, and TF-KID.
When the airline started flying to San Francisco and took delivery of a new A330, a gay pilot suggested the "GAY" registration code for a new plane, and management was immediately onboard with the concept.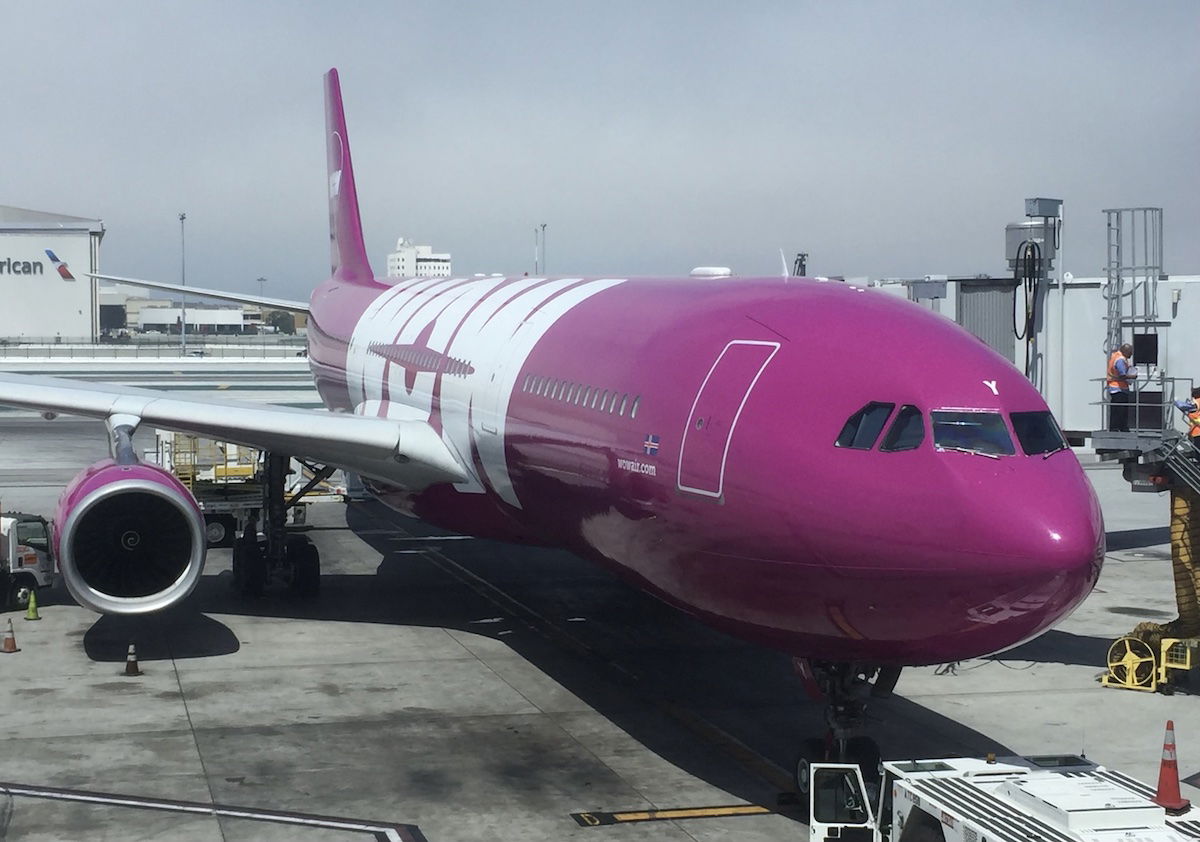 Meanwhile back in 2017, Qantas painted its name on an A330 in rainbow colors. This came at a time when the airline was the official airline partner of Sydney Mardi Gras.
I'm sure there are some other planes I'm missing, but those are two noticeable ones that come to mind.
Bottom line
Alaska Airlines has painted an A320 in a special Pride livery, which sure is cool to see. Alaska Airlines isn't the first airline with a Pride-themed livery, but it is the only airline in the United States to currently have one, as far as I know.
Well done, Alaska!