Apparently ultra low cost carriers will be in vogue in the UAE in 2020. In October 2019:
Now it looks like Abu Dhabi is getting a second low cost carrier?
Wizz Air To Form An Airline In Abu Dhabi
Today the Abu Dhabi Developmental Holding Company (ADDH) has announced a preliminary agreement with Wizz Air Holdings, to launch a low cost carrier in Abu Dhabi.
The airline will be formed via a joint venture, with operations expected to launch in the second half of 2020. Wizz Air has one of the most fuel efficient fleets in the world, thanks to their Airbus A321neos, and the number of seats they cram on planes (which is why they shame other airlines for offering business class).
The plan would be for the airline to first launch routes to Central, Eastern, and Western Europe, and then later add markets like India, Africa, and the rest of the Middle East.
With this, Wizz Air hopes to have access to a market of five billion passengers (basically the entire world except Australia, North America, and South America).
Wizz Air CEO, József Váradi, has said the following:
"Wizz Air Abu Dhabi will be an incremental path of growth for Wizz Air, built on our successful ultra-low-cost business model, bringing affordable travel to ever more customers. We believe the new airline has the potential to be a significant player in the region.

ADDH's deep-rooted knowledge of the local market, support and navigation in a new market for Wizz is invaluable and will boost the successful development of this low-cost airline."
Currently Wizz Air's only UAE flights are to Dubai World Central Airport, as the airline flies year-round to Bucharest and Budapest, and seasonally to Cluj, Katowice, and Sofia. It will be interesting to see whether those routes transfer to Abu Dhabi, or if this growth is all incremental.
What Is The Government Trying To Accomplish?
This is downright bizarre. Government-owned Etihad Airways is struggling and has lost over five billion dollars in the past few years, as they look to restructure. It was already announced that Air Arabia would set up shop in Abu Dhabi as part of a joint venture with Etihad.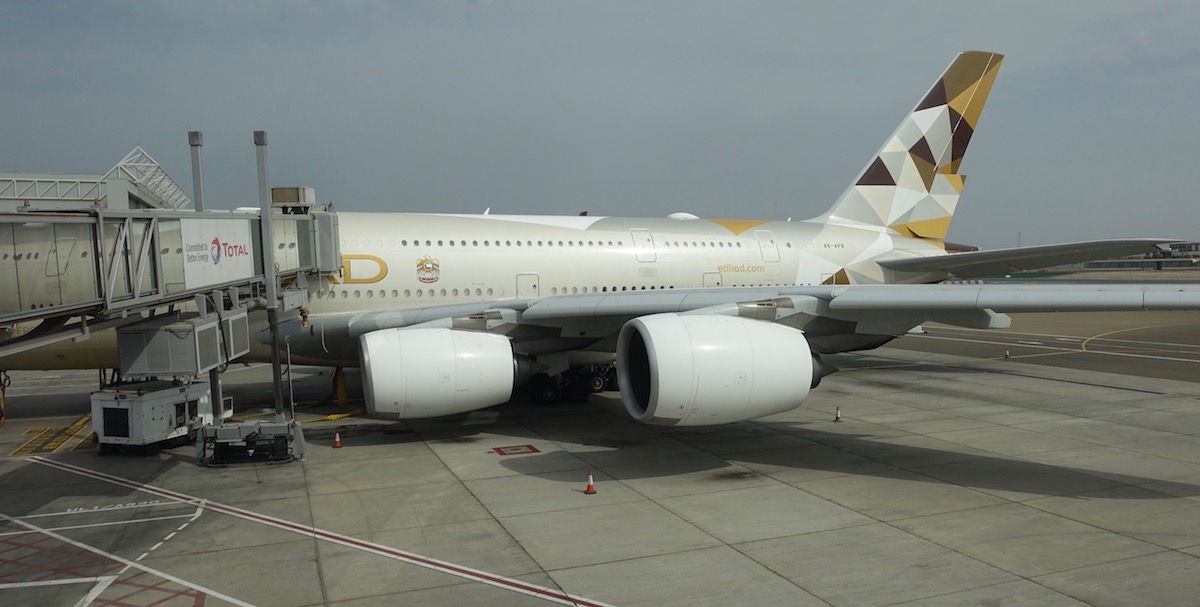 Etihad has lost billions of dollars
Now the Abu Dhabi Developmental Holding Company is setting up a joint venture with Wizz Air. Sure these are technically different organizations, but the money is all coming from the same place.
They do realize that this will put downward pressure on Etihad fares and be bad for that "investment," right?
I'm not sure if the government thinks that setting up low cost carriers will stimulate demand for tourism to Abu Dhabi, rather than just driving downward pressure on fares. Maybe that's not totally off base, because with fares that are cheap enough maybe it will stimulate some visits to the UAE.
Still, two low cost carriers forming at once?!
Bottom Line
In the past couple of months, three different low cost carriers have announced huge expansion in the UAE, with two setting up hubs and forming joint ventures in Abu Dhabi. I'm highly skeptical of all of these actually happening, just as I'm highly skeptical of Iceland's two new low cost carriers launching operations in the near future.
I'm not sure what exactly the Abu Dhabi government is thinking here. They've lost billions of dollars with Etihad and are trying to turn that around, and now they're launching two separate low cost carriers that will surely drive down yields at Etihad?