About a year ago we first learned about the concept of Wizz Air Abu Dhabi. Despite the pandemic, that airline is now just a couple of weeks from launching.
This is Abu Dhabi's second low cost carrier to start operations during the pandemic. Air Arabia Abu Dhabi started flying over the summer, and that's a joint venture between between Air Arabia and Etihad Airways.
The basics of Wizz Air Abu Dhabi
In late 2019, the Abu Dhabi Developmental Holding Company announced an agreement with Wizz Air Holdings, to launch a low cost carrier in Abu Dhabi. The airline is being formed as a joint venture, and is intended to make travel to & from Abu Dhabi much more accessible.
Wizz Air has one of the most fuel efficient fleets in the world, thanks to its Airbus A321neos, and the number of seats these planes have (this is why Wizz Air shames other airlines for offering business class).
From the beginning, the plan was for the airline to first launch routes to Central, Eastern, and Western Europe, and then later add markets like India, Africa, and the rest of the Middle East. With this, Wizz Air hopes to have access to a market of five billion passengers (basically the entire world except Australia, North America, and South America).
Wizz Air CEO, József Váradi, said the following at the time:
"Wizz Air Abu Dhabi will be an incremental path of growth for Wizz Air, built on our successful ultra-low-cost business model, bringing affordable travel to ever more customers. We believe the new airline has the potential to be a significant player in the region.

ADDH's deep-rooted knowledge of the local market, support and navigation in a new market for Wizz is invaluable and will boost the successful development of this low-cost airline."
Prior to this new startup, Wizz Air's only UAE flights were to Dubai World Central Airport, as the airline flew year-round to Bucharest and Budapest, and seasonally to Cluj, Katowice, and Sofia.
Where will Wizz Air Abu Dhabi fly?
Wizz Air Abu Dhabi's first two routes are now on sale, as the airline will fly from:
Abu Dhabi to Athens, Greece, as of January 15, 2021; the flight will operate 2-3x weekly
Abu Dhabi to Thessaloniki, Greece, as of February 4, 2021; the flight will operate 2x weekly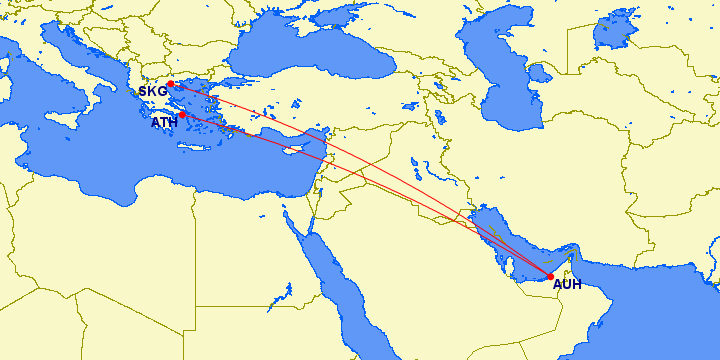 The airline is then considering the following destinations as they join Abu Dhabi's "green" list:
Alexandria, Egypt
Kutaisi, Georgia
Larnaca, Cyprus
Odesa, Ukraine
Yerevan, Armenia
What's the government's strategy here?
On the surface it's bizarre to see two new low cost carriers formed in Abu Dhabi months apart, both with support from the government (admittedly we're technically talking about different holding companies, but the money is all coming from the same place).
These two airlines aren't just being formed during a pandemic, but they're being formed as Etihad Airways has lost $5.6 billion over the past four years.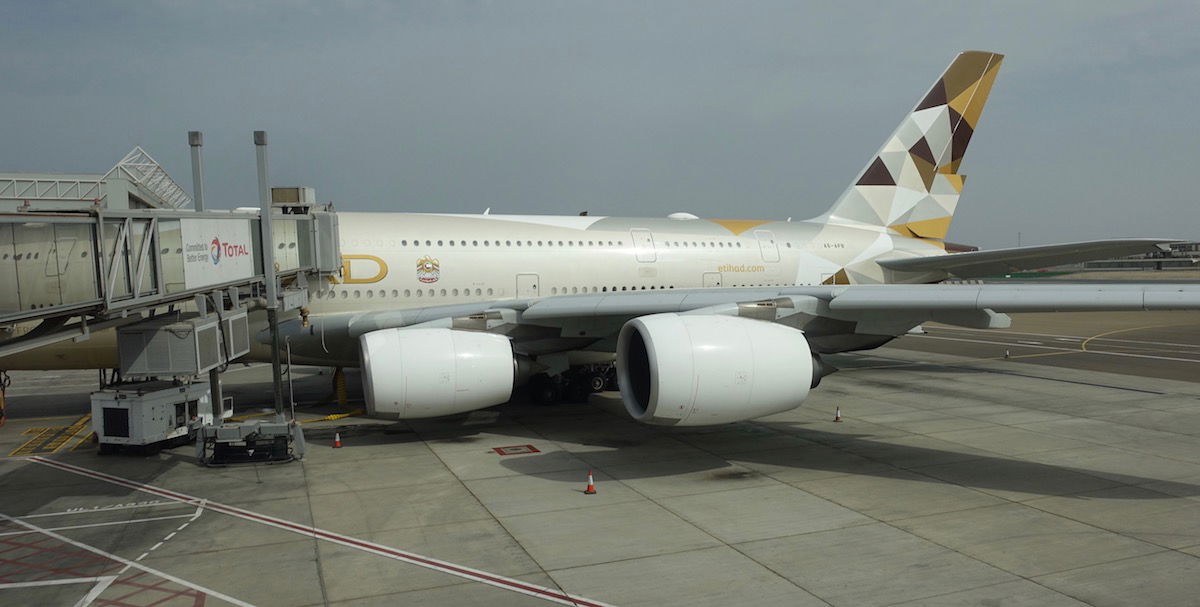 Etihad has lost billions of dollars
I guess there are a couple of ways to view this.
One way to view it is that this makes absolutely no sense — these new low cost carriers will put downward pressure on Etihad fares, and cause Etihad's losses to increase even further. Etihad's market share will continue to decrease, and over time Etihad's fleet will have to shrink even further. Why have different government-funded organizations creating competing low cost carriers?
The other way to view it is that this will get more people to visit Abu Dhabi and spend money there, and that this will enable Etihad to position itself as a premium boutique airline that will be able to command a premium in its home market.
Furthermore, I could see the logic of these low cost carriers for routes to destinations that supply much of the labor for the UAE. However, that doesn't seem to be what the airline is initially going for here — yes, there are some Greek workers in the UAE, but there are a lot more from India, Pakistan, Sri Lanka, etc.
Bottom Line
Air Arabia Abu Dhabi launched operations several months back, and now Wizz Air Abu Dhabi will launch operations in just a couple of weeks. Wizz Air will initially fly to Greece, and then expand to more destinations in Europe.
I can see how the government of Abu Dhabi could think this is a good idea, though I'll reserve judgment until we see how this plays out, because it seems to me like this will be bad news for Etihad…
What do you make of Wizz Air Abu Dhabi?