Savoy Hotels put out a pretty interesting infographic, entitled "a Savoy butler's insight into making life truly extraordinary."
This is especially timely since Etihad's The Residence comes with butler service, and the butlers on Etihad are Savoy trained.
It's an interesting infographic which explains the ins-and-outs of butler service, including formal training, common tasks, tips, and strange requests they've received over the years.
But I'm still not sure I actually "get" butler service. The one hotel chain I stay at fairly regularly that offers butler service is St. Regis.
Every time I arrive at a St. Regis I'm introduced to the butler, who gives me their business card and says something along the lines of "we offer 24/7 coffee and tea, packing and unpacking services, and anything else you might need."
So the 24/7 coffee & tea I like. Because as anyone that is a regular reader of the blog knows, caffeine is kind of a big deal to me.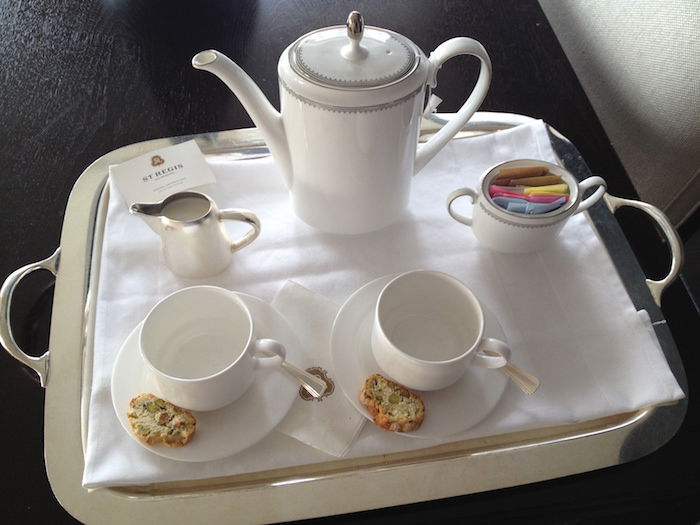 And I appreciate the packing and unpacking services in theory. Personally it doesn't interest me in the least, though maybe I'm in the minority there? I don't want anyone touching my stuff, and for that matter, I don't actually unpack when I stay at hotels, but instead live out of my carry-on.
But the "anything else" part is lost on me. If I want to make a dinner/tour reservation I'll just call or visit the concierge, since I don't see the benefit of having a middleman there. So what else is included in "anything else?"
Here's the infographic that Fairmont has with "standard" butler tasks:

So we've covered the packing and unpacking. Serving in-suite dining? How does that differ from ordering room service?
Personal shopping? Is that actually a standard butler offering? If so, I guess I could have someone else run to Walgreens and get some essentials for me. If they're paying for it, does that mean they'll just add the cost of what I purchase to my folio, and I can earn points on it? 😉
Facilitation and management of dinner parties? I mean, I dream of being one of the Real Housewives of Atlanta, but in the meantime…
And running baths? Help me out here, but in order to ensure the bath is the right temperature, wouldn't they have to be with you when you get in the bath? Which wouldn't necessarily be a bad thing, but…
Or I suppose there is always the "Krug Ultimate Bath," which will set you back a mere $1,650. I'm sure they'd be more than happy to help you with that.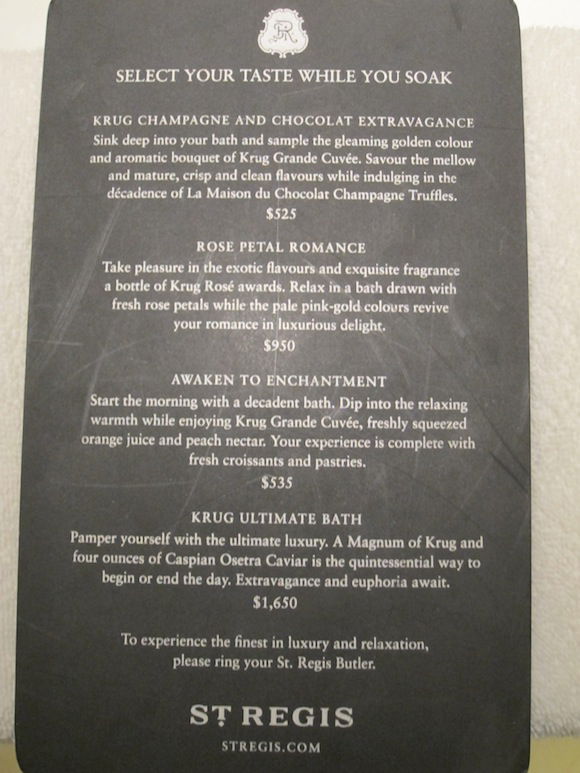 So I'm curious — when you stay at a hotel with butler service, what do you use them for?! And is anyone else as flummoxed by the concept as I am?