We've seen WestJet move upmarket and become a more premium airline than before, as their new 787s have fully flat beds, and they also eventually plan on introducing business class on their 737s. Now the airline has formally revealed the next step in their premium transformation.
WestJet Lounge Coming To Calgary
WestJet has announced that they have begun construction on their first every lounge at Calgary International Airport (YYC), and it's expected to open in late summer 2020.
The lounge will be located near Concourse B, so will be accessible by those traveling from Concourses A & B in the domestic terminal, as well as those traveling in Concourse D in the international terminal.
I'm a bit confused about that, though — at most Canadian airports aren't there separate domestic and international terminals that aren't connected, so you couldn't have domestic and international passengers using the same lounge? Or is Calgary different? I guess they could have two parts to this lounge that aren't connected.
As of now details on the lounge are limited (they've just shared the one below rendering). As it's described, the lounge will blend contemporary interior design with refined mountain living. It will be a Canadian-inspired space and will offer local food and beverages, along with business amenities.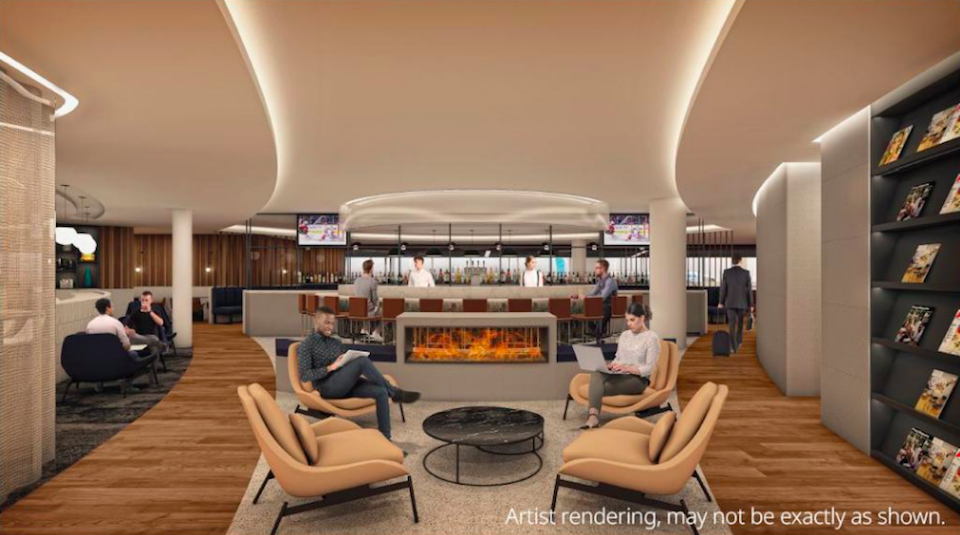 WestJet Lounge Calgary rendering
WestJet is the largest airline in Calgary, and they say that this lounge underscores their commitment to the market. As d'Arcy Monaghan, WestJet's VP of Loyalty, explains:
"As WestJet continues its accelerated journey to becoming a global network carrier our new flagship lounge in Calgary will give top-tier WestJet Rewards members, Business cabin guests and select partner travellers a home within our home in Calgary. This lounge will showcase WestJet's award-winning hospitality, refined style, elevated products and premium experience our guests have been enjoying with the launch of our new Dreamliner."
Who Will Have Access To WestJet's Lounge?
WestJet's lounge will be open to Platinum, Gold, and Silver WestJet Rewards members, those traveling in business class, and select eligible partner travelers (I imagine there will be some reciprocity for Delta flyers).
How Will WestJet Position This Lounge?
Canada is an interesting market when it comes to lounge access, at least compared to the US. Air Canada has historically been the only premium airline in Canada:
All Air Canada Altitude Elite 35K members and above get lounge access on domestic flights
Domestic business class passengers get lounge access
For those traveling on long haul paid business class tickets, Air Canada has an incredible Signature Suite in Toronto, with a la carte dining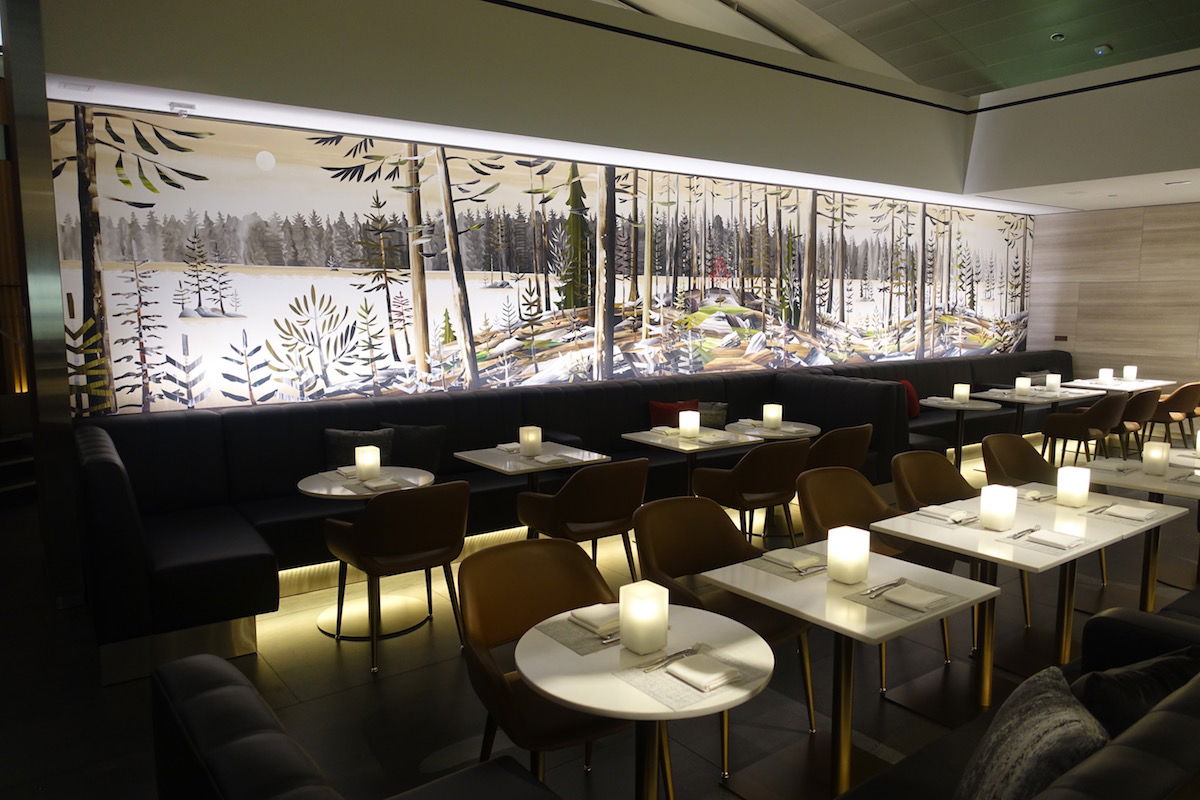 Air Canada Signature Suite Toronto
WestJet overall has done a phenomenal job with their new 787, and in many ways has tried to one-up Air Canada. The airline offers dine on demand in business class, and the food is exceptional.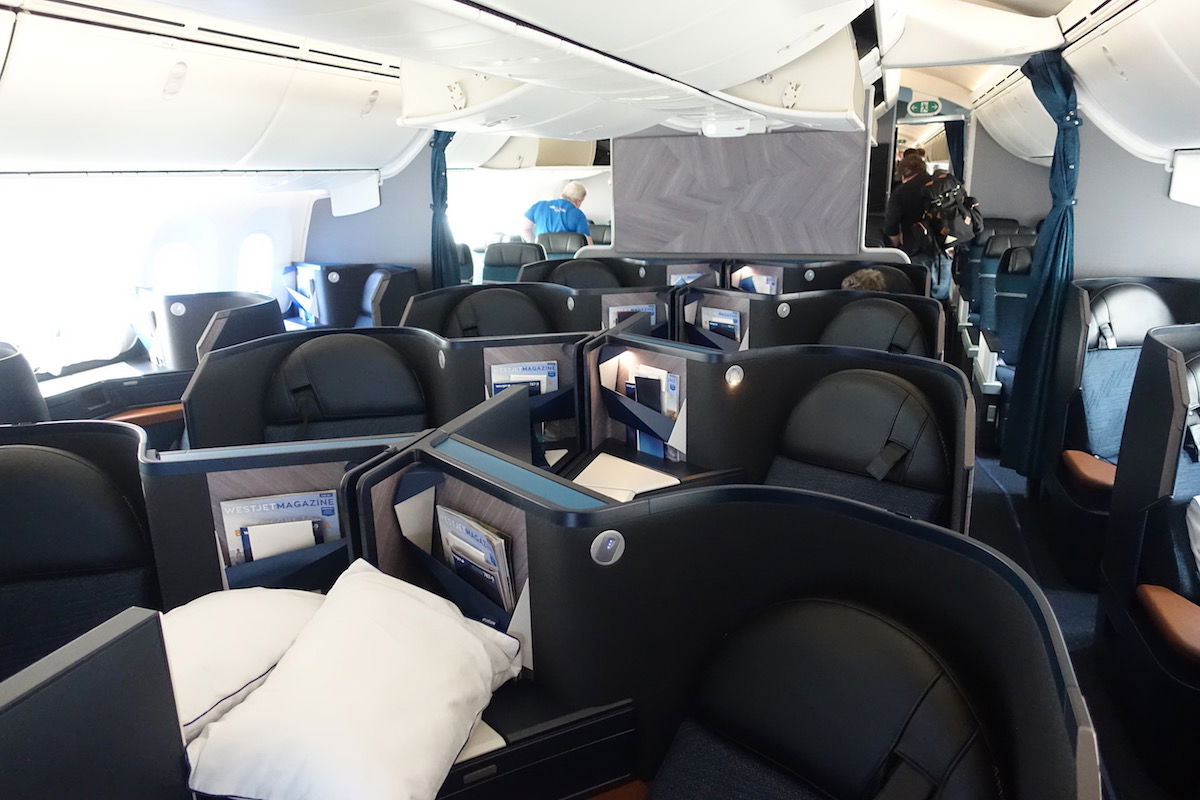 WestJet's 787-9
It sounds like this new lounge will be shared both by domestic economy passengers who are Silver members In the WestJet Rewards program, as well as those traveling in long haul business class on WestJet's 787-9.
Obviously there are slightly different expectations between a domestic lounge and a flagship international lounge, especially given that WestJet has been trying to impress.
So I do wonder what exactly they'll do here. Could we see WestJet offer a la carte dining, but only for those in long haul business class? Will they offer what essentially amounts to a really good domestic lounge but a somewhat underwhelming international lounge, or what?
Currently WestJet uses the Aspire Lounge in the international terminal for their long haul business class guests, and it's actually a pretty solid lounge. I imagine they must be trying to impress if they're opening their own lounge, so it will be very interesting to see how this plays out.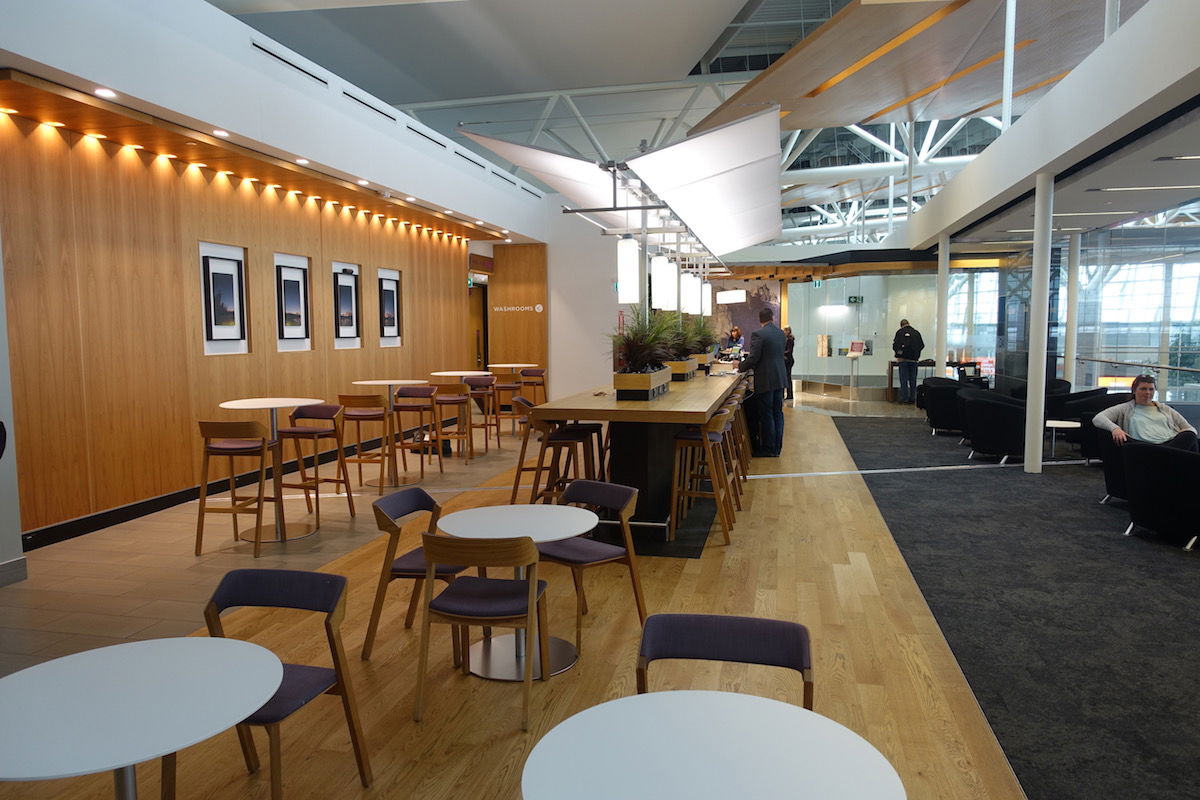 Aspire Lounge Calgary Airport
What are you expecting from WestJet's new Calgary lounge?
(Tip of the hat to @RewardsCanada)