Over the past several weeks we've introduced two new contributors — James and Spencer — and today I'm excited to introduce a third new contributor.
Please welcome Steph to the blog, who wrote one of our most popular guest blog posts ever, about her adventures booking a SkyMiles award ticket on China Eastern. Not only was the story a great lesson, but her writing style is incredible and can't help but make me want to read more. She could probably write about basketweaving and I'd find it interesting.
Steph has a different angle than the rest of us, which is another reason we're excited to have her join us. She's a true "road warrior" who travels for work, often on some routes that may not be so glamorous, and I think that's a relatable and useful perspective to have. On top of that, she's big into the outdoors, so I look forward to reading about her adventures there.
I don't really feel like she needs much of an introduction beyond that, given how well spoken (written?) she is. Below is a Q&A with Steph, which should help you get to know her better. You can expect her first "regular" post in the next few days.
Your China Eastern post generated a ton of attention — are all your travels that exciting?
I'll be honest – after writing my initial post and seeing the response (for which I am so grateful and SO humbled), I was both excited and terrified.
Because here's the thing – 99% of the time I leave my house. I go to the airport. I get my boarding pass. I clear security. I board. I take off. And I land. That's it.
And I like it that way just fine.
So while I can't promise you that I'll be casually booking mistake award tickets to obscure destinations every week, I can promise that after almost a decade of (mostly) business travel, I've amassed more than enough stories to write a novel.
Or contribute to a points-and-miles blog a couple of times a week.
I'll probably never be your go-to source for the hottest credit card bonus or shopping portal (I have exactly one Post-It pad on my desk at home, and it will probably stay that way until I run out), but I can promise that I'll do my best to entertain you from the road, and hopefully help you avoid making a few of the mistakes that I've made along the way.
How did you get started with miles and points?
If we're really tracing my travel back to its genesis, it all started when I was a kid, and my parents would fly us to visit family in France/Germany every summer in the economiest of economy (God bless them). We usually took Icelandair – and yes, there was always a one-hour stopover in Reykjavik (I still vividly remember the Sega Genesis in the children's play area). In hindsight, I think they took us for two weeks just so that we had the first week to recover from jetlag.
Honestly, for the longest time, I hated flying.
Clearly, that's changed.
I had a brief taste of the good life from my aunt, who was a high roller in several programs back when upgrades were just about guaranteed. Between a few select rides up front and some opportunities to travel outside of the family reaches during college, my attitude started to shift. By the time I was 23 and started flying regularly around the U.S. for business (as one does), I was pretty fired up to go full-on into the hobby.
My initial strategy was a little rough: I decided that the best way to go about this was to always book the cheapest fare and start up a loyalty account with every airline (I even have a Frontier account kicking around somewhere). What I lacked in skill I made up for in passion, and a couple of Google searches later, I was pretty much set straight. Right around then, I started to stumble on a couple of the heavy-hitting websites, including OMAAT.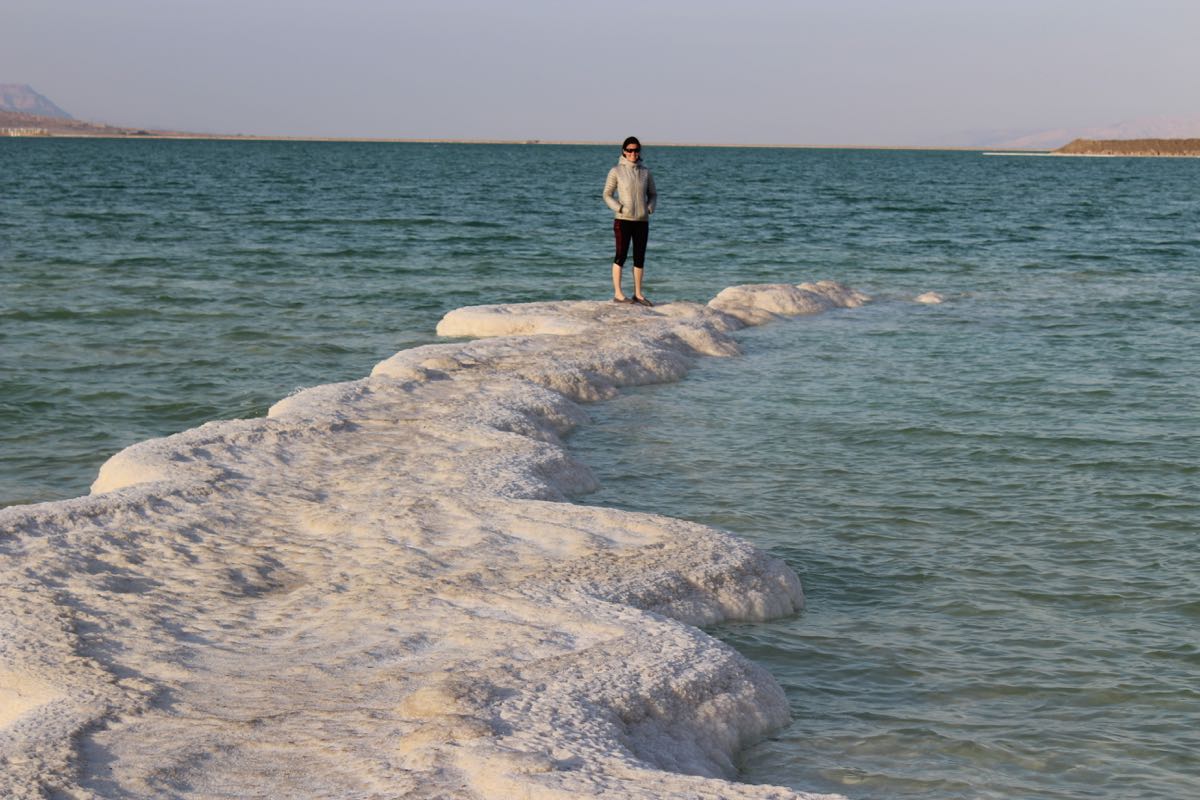 Over the years, I've (thankfully) gotten much more strategic in my points and loyalty strategies.
So, you mostly travel domestically for business?
Yes and no. Technically, that's where about 60% of my flown miles come from, but it's complicated. I'm self-employed, which means that:
I'm blessed with a degree of flexibility
Every client has a different travel policy
Outside vendors tend NOT to reap the same privileges of corporate travel policies that internal employees get — it's always exciting, but it's not always glamorous
Also, things can be highly unpredictable. Last year, we landed some big contracts with an international NGO, so in the span of five months, I did work in five different countries outside of the U.S., including places in the Middle East, SubSaharan Africa, and Southeast Asia.
And all flown in economy.
How did that go?
I try to stay on-brand or on-alliance with whichever domestic loyalty program I have status with (*cough* Delta *cough*) if I can. At worst, I still get lounge access and priority boarding, and the very occasional op-up. Sometimes I'll buy up to premium economy if I know I have to hit the ground running right when I land.
Otherwise, it's all about finding the lowest density configuration that you can – I've spent hours on SeatGuru combing over 9-across versus 10-across 777s. Older aircraft are often better for this – I try to avoid 787s like the plague if I'm flying economy. I'm sure there will be more to say about that in the coming weeks.
Honestly, though, nothing to cry about here. I get upgraded domestically all the time, I've flown plenty in business class on redemptions and other client projects, and I'm 5'4. More importantly, I get to go to places that many people will never see.
You must be happy when you can redeem points for premium cabins. What's your all-time favorite redemption?
Is it cheating if I answer based on a redemption that I made for someone else? Honestly, my favorite award of all time was when I sent my parents to Florida for my dad's 60th birthday, for a bucket list trip for him to watch the Daytona 500 (side note: I didn't even know that he was into car racing until about two weeks before we bought the tickets). Delta was being Delta and charging 50,000 miles for both economy and first class redemptions…so…have fun Mom and Dad.
It's completely non-glamorous compared to some of our more lavish cabins out there, but it was by far the most rewarding redemption I've ever made. They were stoked and so was I.
What about for yourself?
Honestly, my redemption track record pales in comparison to my colleagues here. I'm all about finding a flat bed to a desirable routing, but after that, everything else has diminishing returns. My best trick was probably snagging the rare Korean Air business class redemption through Delta (back when it was 80,000 miles one-way to Oceania), and I got to fly the Apex Suite on the upper deck of their 747 shortly after it launched.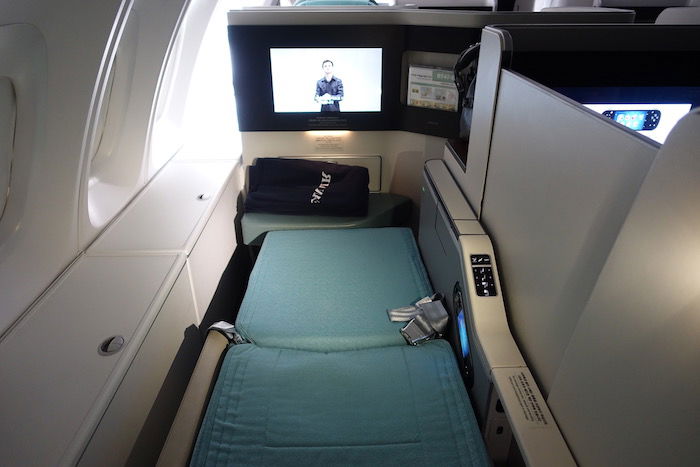 But let's be honest, that redemption is probably not why I'm here.
You seem to be loyal to Delta – any reason why they're your airline of choice?
Generous upgrade policy and amazing first class redemptions? Just kidding.
I figure if I'm spending 80% of my flight time traveling domestically, I'd rather bank my loyalty to an airline that's going to make my travel as comfortable as possible, and deal with the redemption process once or twice a year when I go on vacation.
In addition to the standard on-time performance and stellar customer service, probably the biggest perk for me that no one ever talks about, is their connection cities. Minneapolis and Detroit have practically become my second home(s), and I'm in no rush to ever fly through O'Hare again.
How about hotels? Any loyalty there?
When I'm traveling for work, I try to keep things as easy as possible, so I tend to stick to Starwood/Marriott chains. Marriott has a solid footprint of decent three-star properties for those of us low rollers working in the 'burbs, and the guaranteed 4 PM late checkout has saved my you-know-what more than once when I've been too lazy to check out in the morning fine-tuning a presentation.
For personal travel, it's a whole different ball game – my tastes range from Five Star to Food Truck quality, depending on what I'm doing. I love a high-value redemption in a big city, just like the rest of us, but as soon as we get out of, say, Singapore or Dubai proper, all bets are off. I do a lot of climbing and overnight hiking, and big brands often don't extend to small, remote towns.
I also do a lot of overnight hiking trips, and honestly, I've probably spent close to as many nights in tents over the course of my life as I have in hotel suites.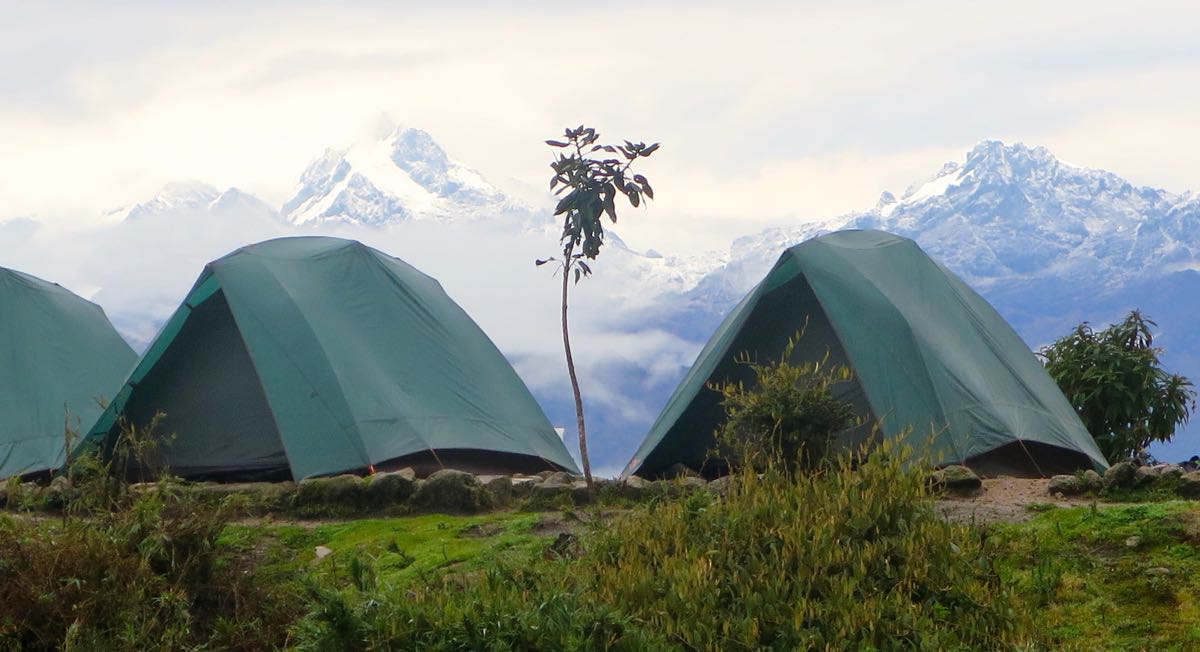 The turndown service may be hit-or-miss, but your room usually gets an automatic upgrade to the best view on the property.
And I'll still do my best Kevin McCallister impression when I do score that suite upgrade.
What types of posts are you looking forward to sharing?
I think I'm less of a laser-focused points guru, and more of a Swiss Army Knife of anecdotal experiences. You want to talk about emergency last-second passports? You got it. Curious about what kind of immunizations you might need for that safari? I'm your girl. Want to hash out the various forms of rental car coverage that credit cards offer? We're gonna need another beer.
In addition to that, as your resident domestic road warrior, I'll be chiming in with your good old-fashioned, run-of-the-mill philosophy on maximizing elite status. It's a constant source of household debate – I'm currently monogamous with Delta, while my husband has managed to get some level of status with each of the three major U.S. airlines.
I may even weigh in with the occasional piece on the best ski destinations or international trekking operators, but I'm sure you all will rein me back in if I stray too far. 😉
Anything else that we should know about you?
I have three stepkids who are starting to be of the age where they can travel with us, which is a completely different kind of adventure. So you can expect some stories there.
Last Question: Stephanie or Steph?
Either is fine, but I'll be posting as Steph. Mainly because it doesn't rhyme with Tiffany.