---
Prior to this trip I hadn't been to Shanghai in years, so I was curious to see how it changed. For whatever reason I wasn't a huge fan of Shanghai the last time I visited. I far preferred Beijing, which has lots more to see.
Anyway, I actually really liked Shanghai this time around. It has really transformed into being the New York of China (not that it wasn't before, but it has grown into the part even more). The fact that I visited in January was awful in terms of weather, since it was freezing and just about raining the entire time. So in terms of weather it sucked. The nice thing was that I visited right after the Chinese New Year, so a lot of the decorations were still up, which are beautiful.
One of my favorite areas of Shanghai is Xintiandi, an entertainment district with plenty of shopping and outdoor cafes. During my last visit to Shanghai in summer it was one of the highlights for me, though unfortunately this time around just about everything was closed given how cold it was.
I then visited the Bund, which boasts amazing views of the Shanghai skyline. In the picture below you can see the World Financial Center which houses the Park Hyatt. It's the building that looks a bit like a bottle opener.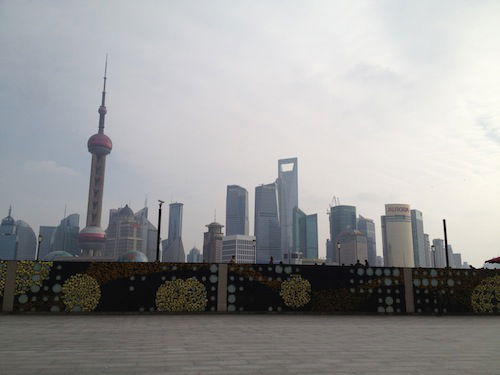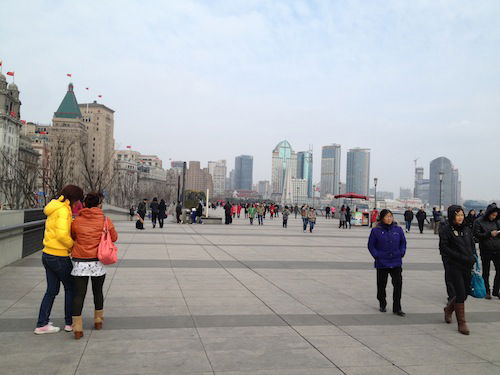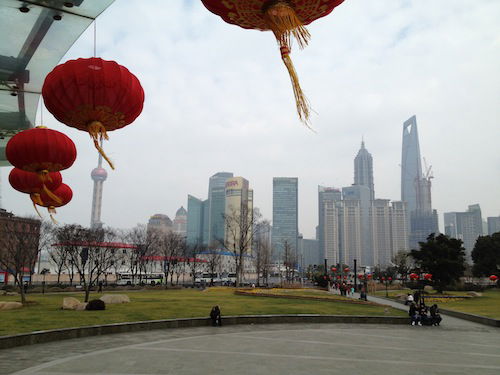 I also visited Shanghai Old Street, which apparently isn't all that old. This is where I met my new best friend, who happened to get me a great deal on pearls.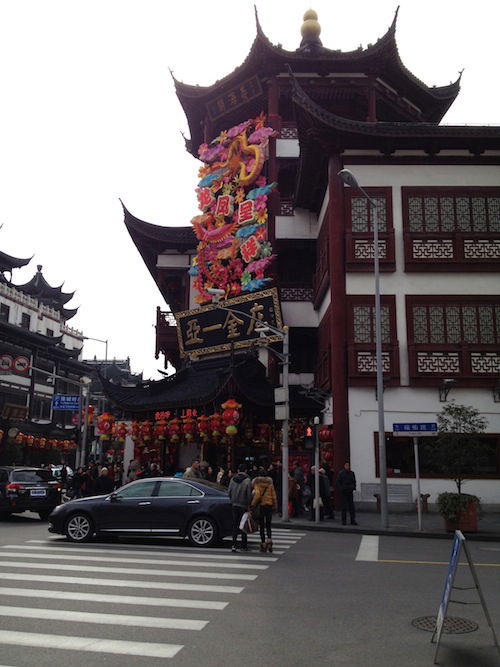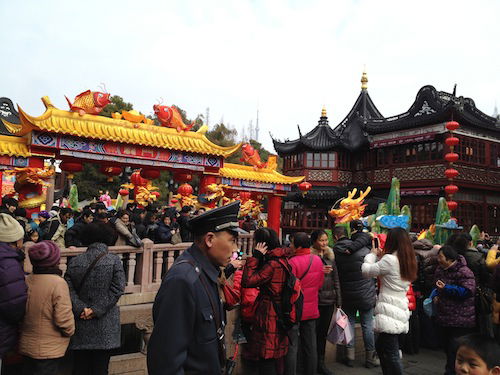 Of course despite the traditional look they still managed to have a Dairy Queen and Starbucks. 😉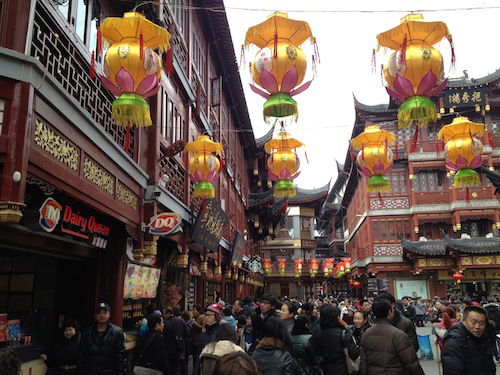 I then visited Yuyuan Garden, a Chinese garden right by the Old City.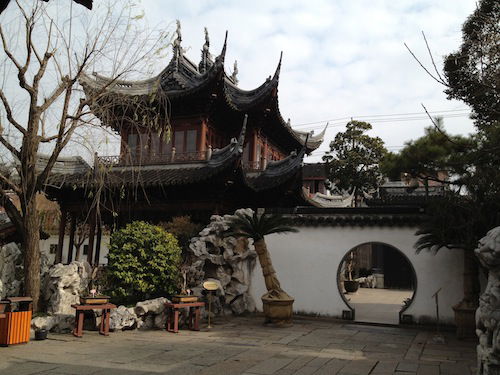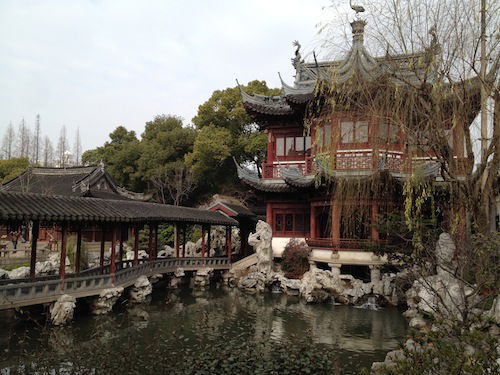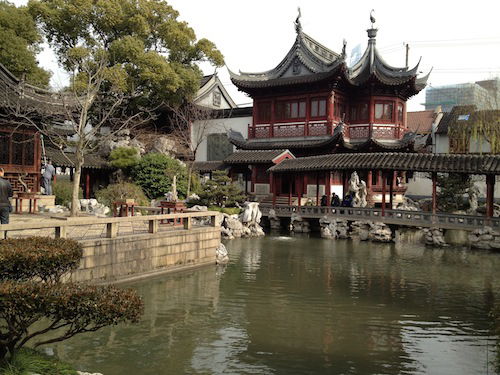 The highlight, of course, was the Tower Of Containing Watery Jade! 😀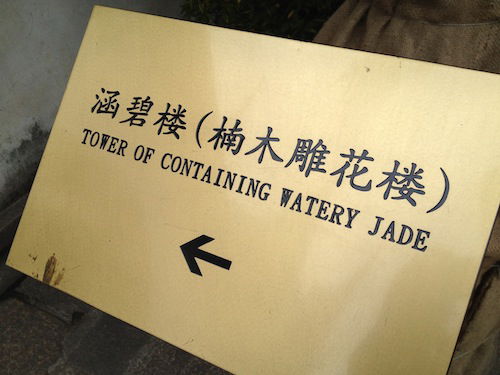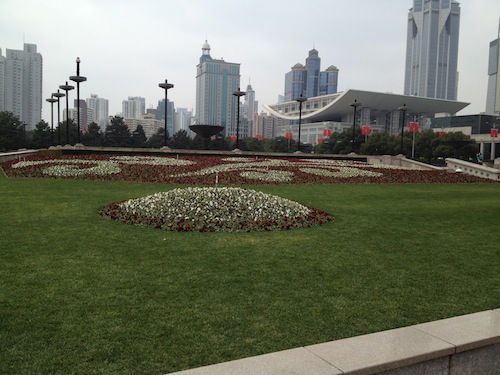 Adjacent to the People's Square is the Shanghai Urban Planning Exhibition Center which I wanted to visit.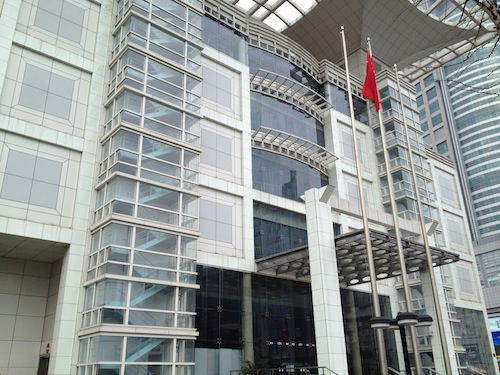 Unfortunately it's "close" on Mondays.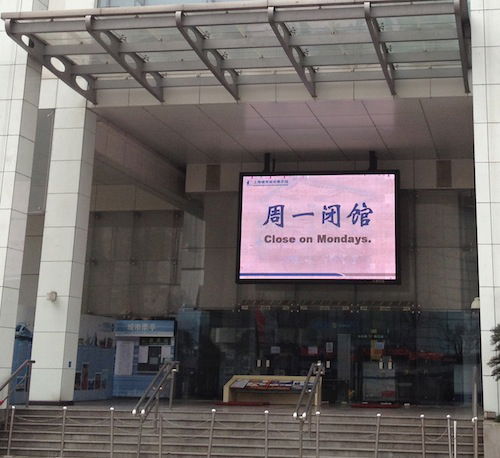 Anyway, I had a fantastic time in Shanghai. I still think Beijing is a better place to visit if you're into culture and historical sites, though Shanghai is incredibly metropolitan and exciting as well. I'll probably be back in Shanghai soon given that American doesn't have all that many destinations in Asia, though next time want to make side trip to the new Park Hyatt Ningbo, just a couple of hours outside of Shanghai.