Yesterday I took a taxi to Old Street in Shanghai, which was still decorated from the Chinese New Year and upcoming Lantern Festival.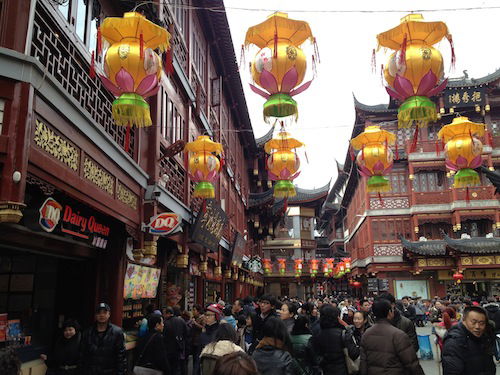 As soon as I got out of my taxi I looked at my map to figure out which way I wanted to go, and was approached by a nice older gentleman who asked me "friend, where are you going?" I explained I was trying to go to Yu Yuan Garden, to which he responded "I go there too." What a coincidence! So we walked together for a while, and it turned out we had a lot in common — his daughter also lives in the United States, and he used to work in a hotel. On the way to the Garden he showed me several of the tourist attractions, which I appreciated. Among those was this pretty cool contrast between a building that's hundreds of years old and in the background the World Financial Center (which is where the Park Hyatt Shanghai is located).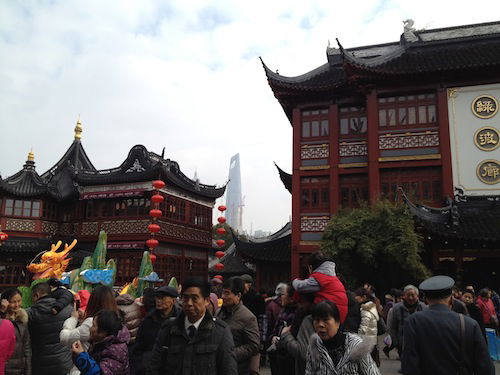 We had such a nice conversation that he asked if I wanted to see his pearl shop and learn a bit about pearls. That sounds like an interesting enough experience, so why not? I went up to his pearl shop, and he taught me about various types of pearls. He knew I didn't want to buy anything, but since we quickly became such good friends he agreed to sell me some at cost. I was still skeptical, though he showed me a book which listed the value of the pearls he was selling, and the value seemed to be about double of what he was offering me. Well, I'm not actually sure of that since the writing was in Mandarin, but that's what the numbers suggested.
So in the end I purchased about $1,000 worth of pearls, which I figure I can resell in the US for at least double as much. That'll nearly pay for my trip.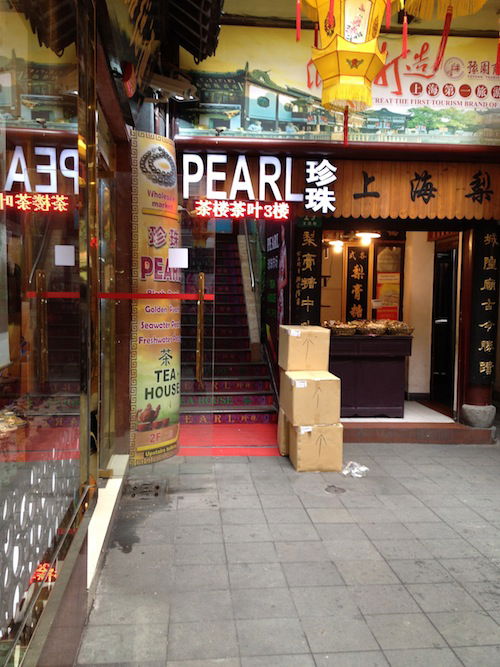 Great bargains — another joy of traveling abroad. You've gotta love nice people and how quickly it's possible to make friends abroad…
And in the end I still got to see Yu Yuan Garden, which was beautiful.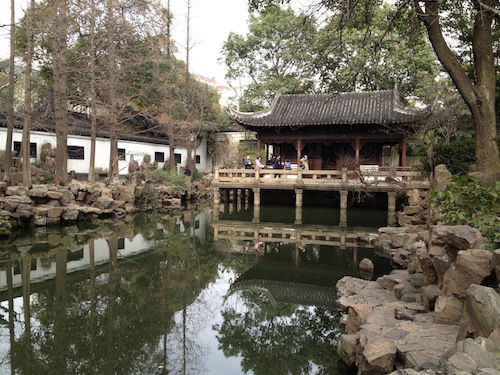 Anyone want some pearls?