It all began when SAS opened up business class award space between Los Angeles and Stockholm on their new daily flight… Ben seized the opportunity to try it and asked if I'd care to join. We could finally (it's been a dream of mine for years) go to Russia for St. Petersburg's White Nights. Would I like to go to Longyearbyen, too?
Wait, what's that?
It's a "city" on Spitsbergen, Svalbard in Norway, he explained, and the northernmost airport in the world with regular commercial flights. I immediately assumed, correctly, that this was a bucket list goal of his. He indulges my whims on a daily basis, so I of course obliged.
As our departure date grew closer so did my dread. 😉 I am not the biggest fan of Nordic cuisine and had been forewarned by Ben that the Radisson Blu, the premier property in Longyearbyen, was barebones. So we are going to the Arctic to stay in a hotel on a rural island, population 2000, for three days? Ok… twenty-four hours of sunlight is something I was both excited and apprehensive about, and I was confident a single day would be plenty of time.
Three flights and an overnight in Oslo later, we began to make our final descent into what appeared to be a barren, treeless, snowcapped island of mountains and tundra. I'd checked out the activities listed online – a night walk, a guided tour of the town, and kayaking at midnight were about as detailed as the descriptions got. And then we landed – we deplaned and as I walked onto the tarmac I was both filled with awe and frustration. Like, Ben, what are we doing here?! But then again, we were in the arctic.
That evening, we departed on the first of three incredible activities: a seven-hour boat ride to the Borebreen glacier. It was breathtaking, although I did wonder if we would make like the Titanic as the boat pushed through icy water and past small icebergs to reach the glacier.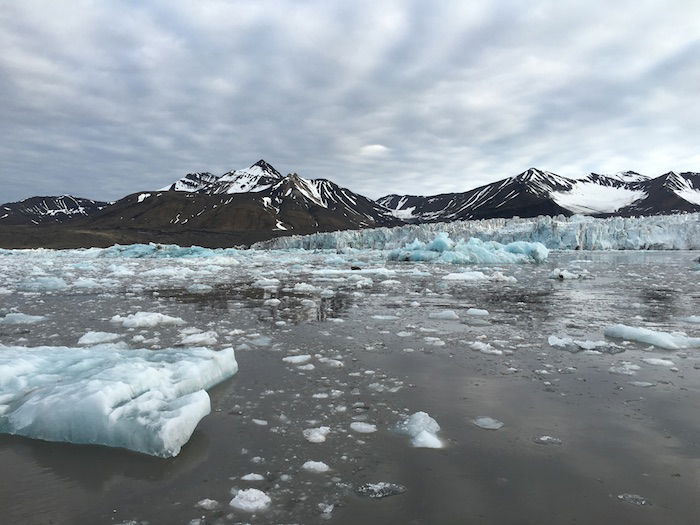 And then there we were, on a boat in the Arctic together under the midnight sun, off the coast of a glacier. It was truly magical. The more we spoke with people on the boat, nature and Svalbard locals and enthusiasts, the more enchanted I became by their way of life, their choice to live so remotely, and the fervor with which they described both the endless light in the summer and dark, dark winters.
The following day we took a two-hour high-speed catamaran to Pyramiden, a former Swedish settlement turned Soviet coal mining community that was abandoned in 1998 when the mine finally closed. It is accessible by boat in the summer and snowmobile in the winter, as well as helicopter year-round.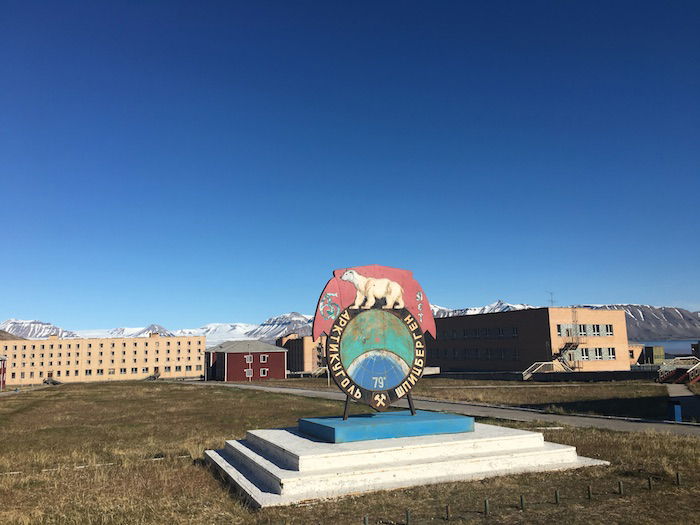 Today just eight people inhabit the island, without cell reception or internet, in an attempt to preserve its history. It remains today an intact relic of Arctic life, both brutal, with its communist architecture and housing, and surprisingly sophisticated, with grand pianos, a now defunct indoor swimming pool, and movie theater.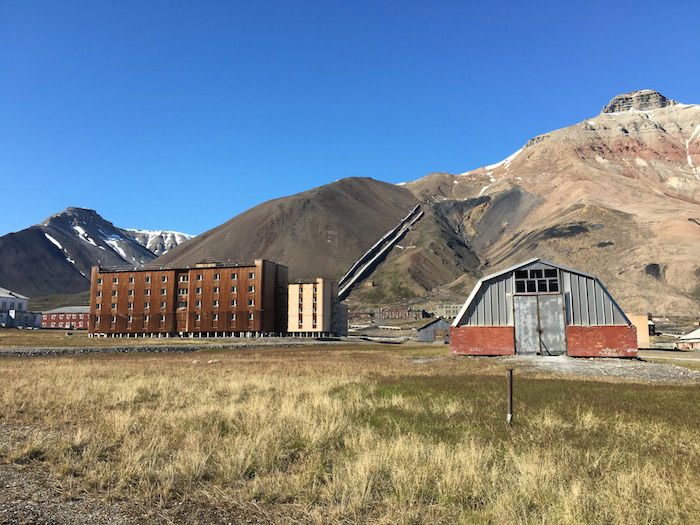 We walked through old dusty halls where children once played, their toys and dress-up costumes discarded on the floor, and opened doors and windows that very well may have not been opened in twenty years. I cannot emphasize enough how unique and bizarre an experience it is to explore an abandoned town, especially one where the way of life that once existed there is so foreign to me.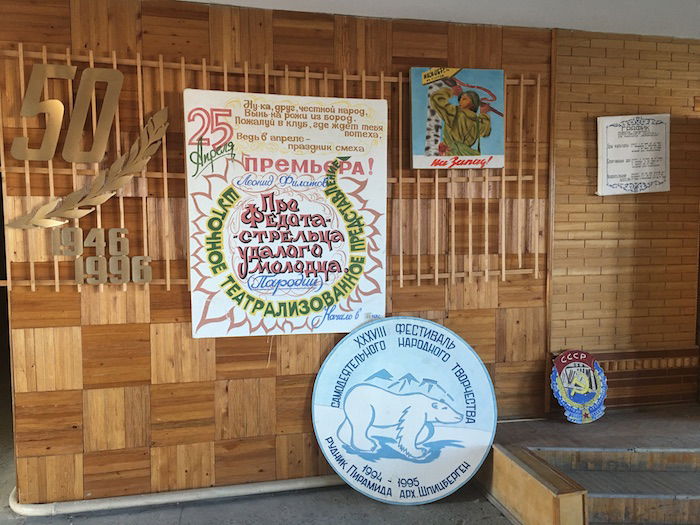 On the last day, we rode ATVs around the island, which in and of itself is fun.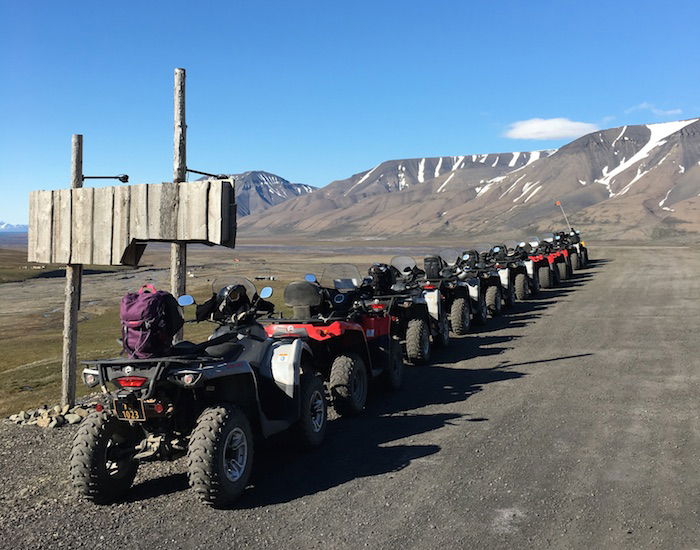 That experience, and the vistas of the fjord and island from several hundred meters high, cemented my fascination with Svalbard.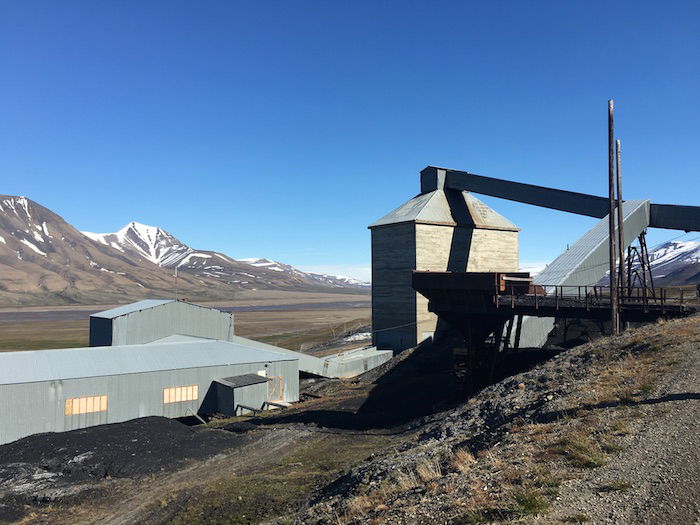 Although Svalbard does not possess the traditional natural beauty of places like Rio de Janeiro, the Greek Isles, the Alps, or the white sand beaches of the Maldives, it grew on me with every passing moment, and by the time we left, I had an appreciation for how spectacular the Arctic is and how fortunate I was to have had the opportunity to visit. To anyone considering a trip, GO. To those that are skeptical, GO!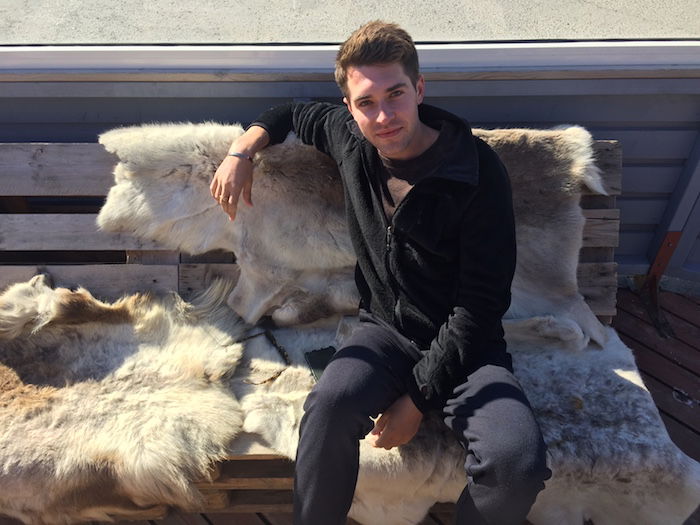 "There's something about this place," a guide told me on our first night. Indeed.