Australia is historically one of the toughest destinations in the world to get to on miles, at least from the US. That's simply because the capacity between the two countries is fairly limited, so you have a lot of people competing for limited inventory to a very "aspirational" destination.
The only airlines flying nonstop between the US mainland and Australia are Delta, Qantas, United, and Virgin Australia. American will also be launching flights between Los Angeles and Sydney as of December 2015.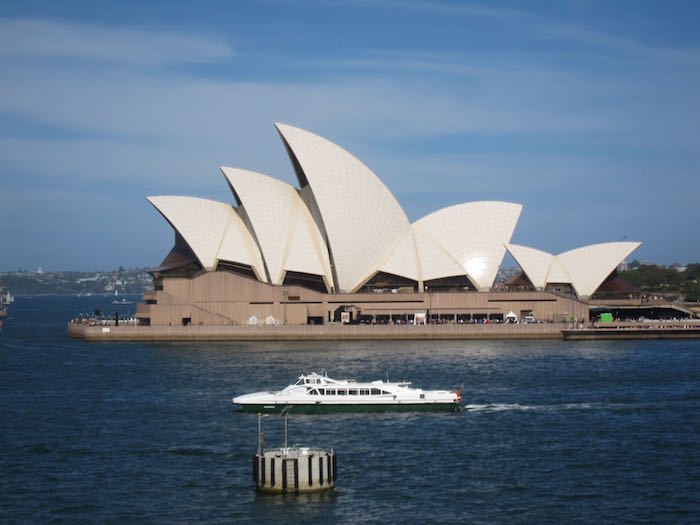 Virgin Australia is historically generous with awards
While Delta, Qantas, and United have all historically been stingy when it comes to releasing saver level premium cabin award space between the two countries, Virgin Australia has been generous by comparison. Really generous. It was pretty normal to consistently see them release multiple business class award seats per flight (they used to fly from Los Angeles to Brisbane, Melbourne, and Sydney, though in the meantime have axed the Melbourne flight).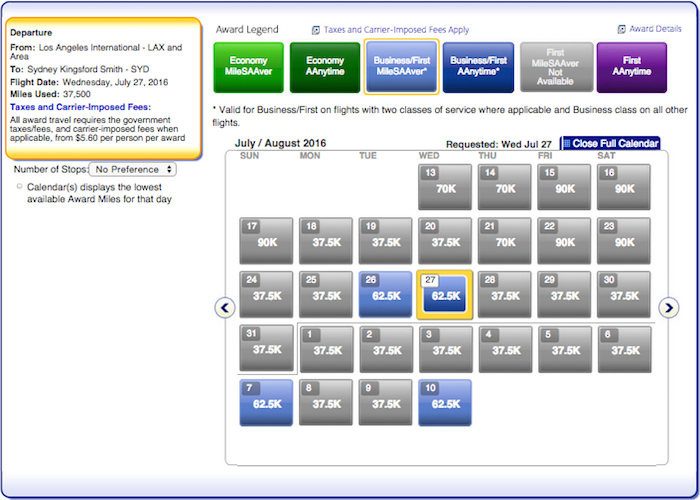 Even booking 11 months out, Qantas barely has business class awards available
And in many ways I'd say this redemption sweet spot increased the value of points from Delta SkyMiles, Virgin America Elevate, etc.
The amount of space Virgin Australia released was arguably too good to be true. Typically when one airline offers exceptional value in one area, you can expect that over time they'll begin to move towards the "norm." And it seems like that's what's happening.
Virgin Australia has virtually stopped releasing business class awards
It shouldn't really come as a surprise, but Virgin Australia doesn't seem to be releasing much saver level business class award space to/from the US at all at the moment.
In the past they'd make space available as soon as the schedule opened, though looking at space 10-11 months from now from Los Angeles to Sydney and Los Angeles to Brisbane, you won't find a single seat (the below reflects one way pricing for travel on Delta, which isn't at the saver level):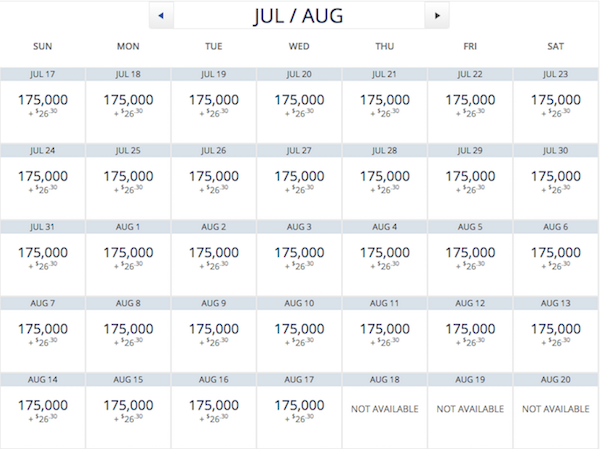 Even looking at space earlier in the year from Los Angeles to Sydney, you won't see a single saver level seat: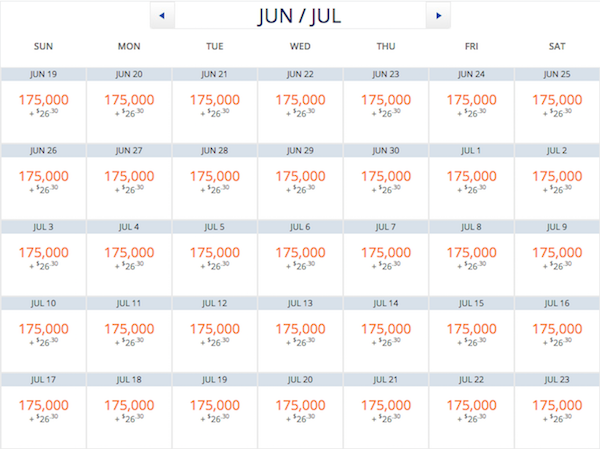 Not even for travel closer in, like in the next couple of months: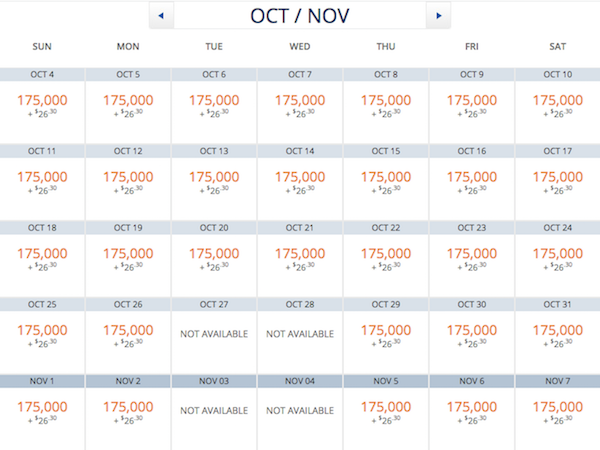 Looking at the Los Angeles to Brisbane route, I see two dates next June with business class award space, but that's it: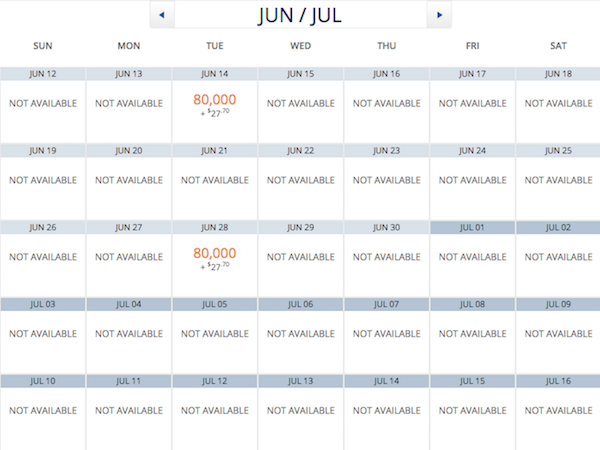 Why the sudden change in availability?
What explains the sudden change in inventory? There are a few things which might be at play:
Virgin Australia will shortly be introducing a new business class product on their 777s, which looks great. While it doesn't represent a capacity reduction, it is possible that they're trying to make an effort to sell more seats.
This could be temporary — sometimes award patterns randomly change. We see this all the time, whereby airlines go through phases where they just don't make award space available. It could be that someone in inventory management fell asleep, it's a glitch, or they're testing a different strategy. But it has certainly happened before.
This could be an intentional and (possibly) permanent change. This wouldn't surprise me, given how generous Virgin Australia was with awards. They really don't have much of an incentive to be so generous with releasing award space, especially when members of partner airlines are booking many of those seats. So it could be that they'd rather try to sell the seats for cash, or otherwise would rather make those seats available to those on paid economy/premium economy tickets, who would rather upgrade.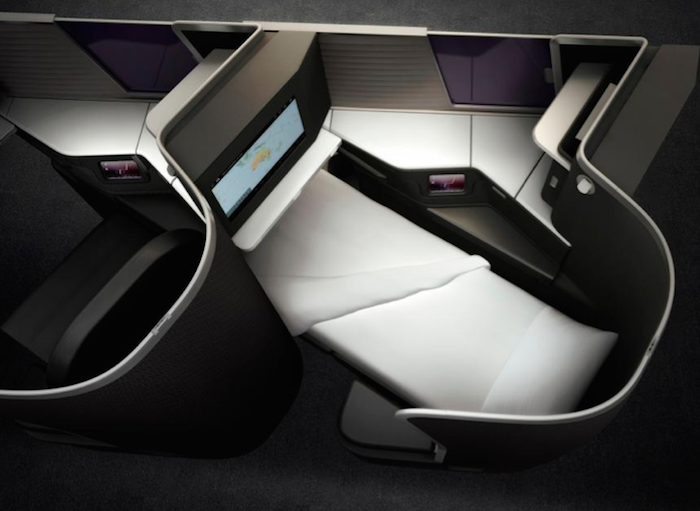 Bottom line
It's definitely disappointing to see that Virgin Australia isn't making much business class award space available anymore. That being said, I don't really think it comes as a surprise, given how much more generous they've been than everyone else.
While I wish it weren't permanent, my guess is that this will be the new norm.
Have you redeemed partner miles for travel in Virgin Australia business class? Are you (potentially) sad to see this redemption opportunity go?