Virgin Australia has been on a transformation program over the past seven years from their original concept of 'Virgin Blue,' a small low-cost carrier founded by Richard Branson in 1999 with a single aircraft.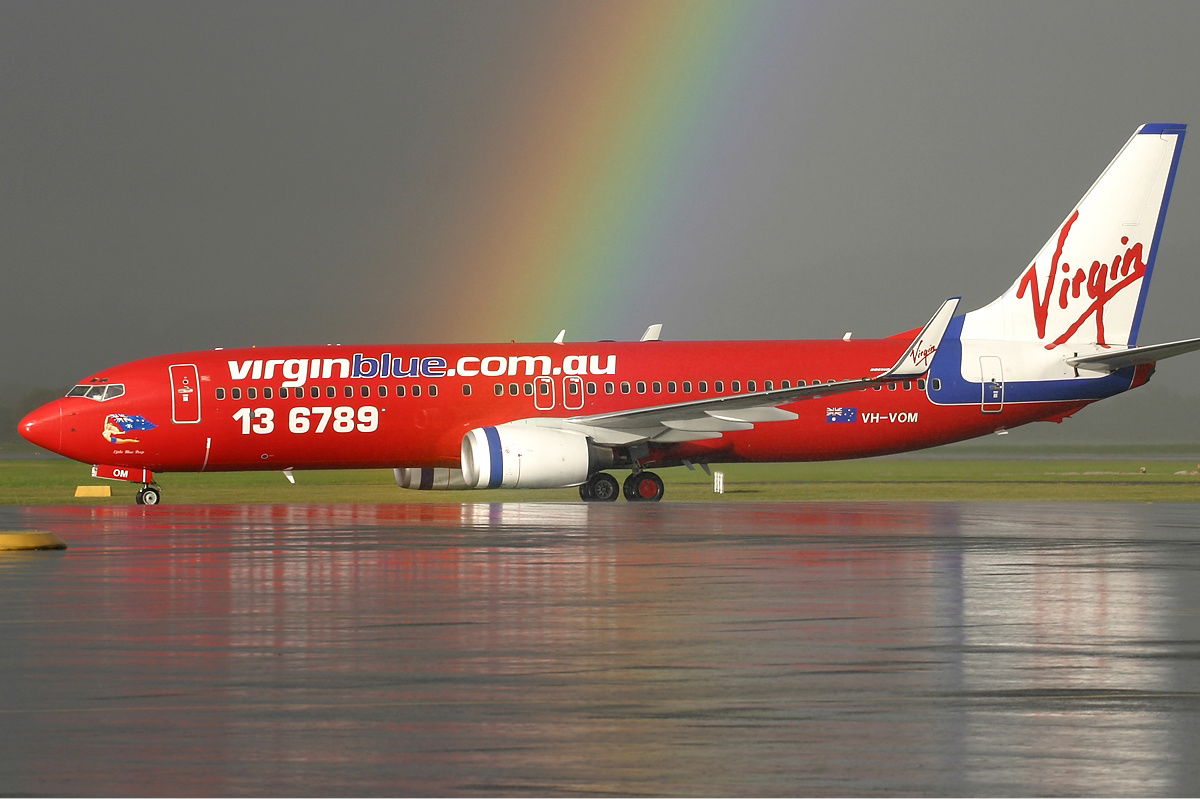 John Borghetti has been the airline's CEO for the past seven years. He was formerly a senior executive at Qantas, and rumour has it he quit Qantas after Alan Joyce was awarded the top job there, and took his revenge by going to lead Qantas' biggest competitor.
They introduced a proper loyalty program, Velocity, as well was installing business class in most of their planes, including recently installing their outstanding "The Business" product on their Boeing 777 and Airbus A330 aircraft.
I've flown this from Melbourne to both Perth and Hong Kong and it's amongst the best business class products I've experienced. Domestically, Australia has some of the best business class in the world, between Qantas and Virgin Australia.
Part of Virgin's growth has been to cooperate with a bespoke list of airline partners, to allow their Velocity members to earn and redeem Velocity points on these airlines, as well as codeshare on some services, rather than join one of the traditional three global airline alliances.
Virgin Australia's airline partners are currently:
Alliance Partners:

Air New Zealand
Delta Air Lines
Etihad Airways
Hong Kong Airlines
Singapore Airlines

Other Partners:

Air Canada
Alitalia
Hawaiian Airlines
South African Airways
Virgin Atlantic
Virgin Australia, and particularly CEO John Borghetti, has long said that choosing partners one by one is far more beneficial to their business model, than simply joining one of the three global alliances and being 'stuck' with all of the partners in that alliance. This has led to extremely complex conditions on earning and redeeming and status benefits, particularly lounge access.
Oddly, Virgin Australia was left out of Etihad Airways' disastrous 'Etihad Airways Partners' experiment.
At one stage Virgin Australia had different lounge access for each of its international flights from Melbourne. This is very confusing for their passengers who have for years longed for the simplicity of a 'real' alliance, where you can access any lounge with the correct alliance sign on it.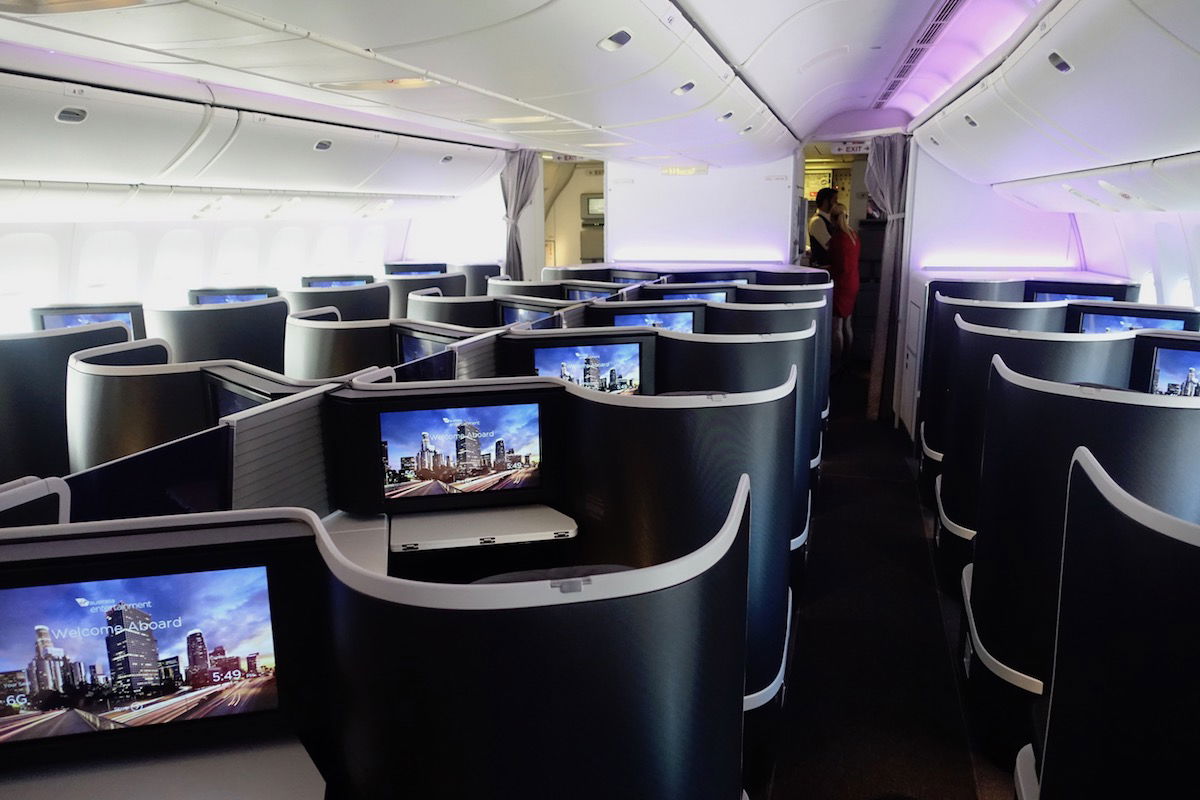 Virgin Australia's Ownership
To understand why Virgin Australia does not belong to an alliance, you need to understand the airline's very unusual ownership structure. It is currently as follows:
Etihad Airways – 21%
Singapore Airlines – 20%
Nanshan – 19.9%
HNA Group – 19.8%
(Richard Branson's) Virgin Group – 10%
A big problem you may have noticed from this list is that these airlines do not generally cooperate with one another. I cannot imagine how difficult the board meetings must be for John Borghetti when trying to get anything approved.
I imagine on some issues the shareholders would not even care, whilst on others they would not be able to agree on anything, and argue for the sake of arguing.
Air New Zealand used to be a shareholder but sold their holdings to Nanshan. Rumour has it that they were furious at how much money Virgin was wasting, while Air New Zealand was a lot more profitable by running a far leaner operation.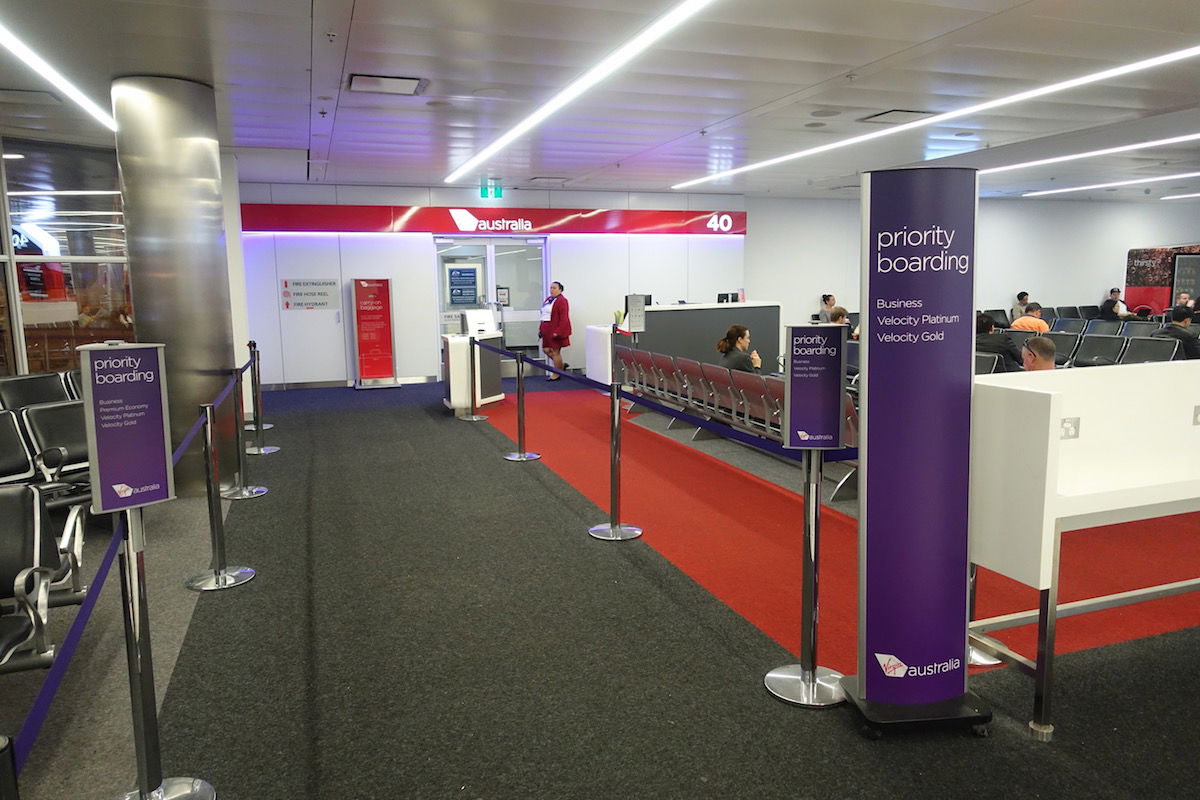 So, what are the chances of Virgin Australia ever joining one of the big three airline alliances?
Oneworld
No chance while Qantas remains a member.
Star Alliance
In my wishful thinking, this would be my preferred solution as I think it's a significantly better group of airlines than SkyTeam. Working in favour of this option is that Singapore Airlines is already a member and could sponsor their application.
Going against this is that Air New Zealand, which is in the processing of divorcing Virgin, could likely veto this. Furthermore, Delta, Virgin's close North American partner, would be very unhappy because Virgin would then have to cooperate with United.
Virgin Australia has an excellent relationship with Delta, so would need to really decide if cooperation with United is more beneficial (which probably wouldn't work out well, given the joint venture between Air New Zealand and United). While Delta is not a shareholder, I expect they would need to give consent before a decision like this was made.
SkyTeam
John Borghetti has actually previously said IF Virgin was to join an alliance, SkyTeam would be the most likely, mainly because of the Delta factor (Delta has huge influence in SkyTeam).
Virgin Atlantic is also a very close partner of Delta, and I could potentially see Virgin Atlantic joining SkyTeam in the future.
Going against this possibility is that Singapore Airlines and Hainan are not members of SkyTeam, and Virgin would be competing against its own shareholders, as they cooperated with Asian SkyTeam members like China Eastern and China Southern.
So 40% of their shareholders are likely to currently say no.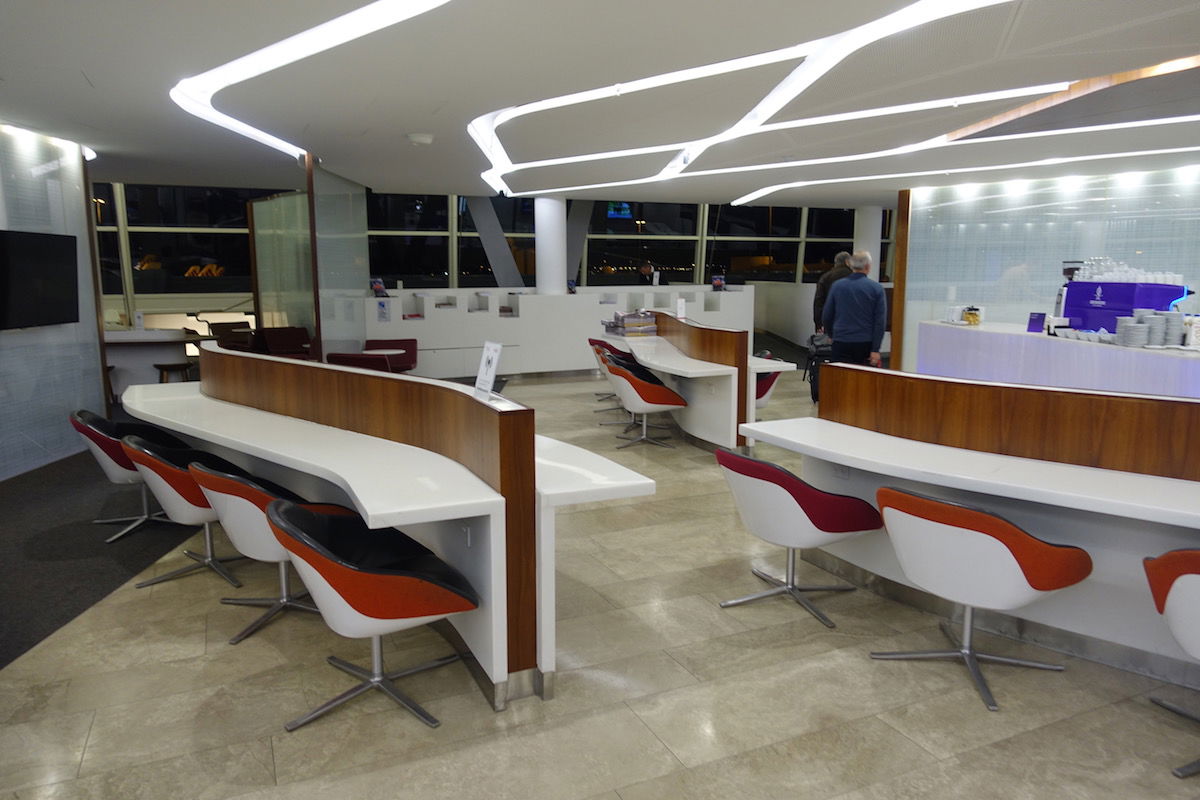 Virgin Australia's Future
John Borghetti has now been at the helm of the airline for eight years. He has had some wonderful successes, taking the airline from a pretty small low cost carrier, to a true premium airline with an award winning loyalty program and one of the world's best business classes.
But on the strategy side he's been pretty quiet the last few years, since 'The Business' was introduced:
They sold off a chunk of Velocity
They are expanding into Asia at a snail's pace, despite the backing of the powerhouse HNA Group
There continues to be only a couple of longhaul destinations
Their financial position has never been great
They say they want to grow more international routes, but don't have the aircraft or slots to operate them, yet haven't firmly ordered a new longhaul aircraft in years
I expect John is pretty restricted in what he can have approved because of his bickering board, given the different priorities they have.
He may have proposed alliance membership to them already, I don't know.
But eight years is a fairly long time as CEO of an airline, and while Alan Joyce (who has been CEO of Qantas for a similar time) is basking in some of the airline's best ever years with record profits, new planes and new destinations, Virgin Australia is stagnating.
It has no clear strategy and is barely profitable.
I think it is high-time for John Borghetti to move on and let someone with fresh thinking and fresh ideas lead the airline in a new direction. I'm not sure what John still has to achieve at Virgin that he has not already done, or will realistically be able to do.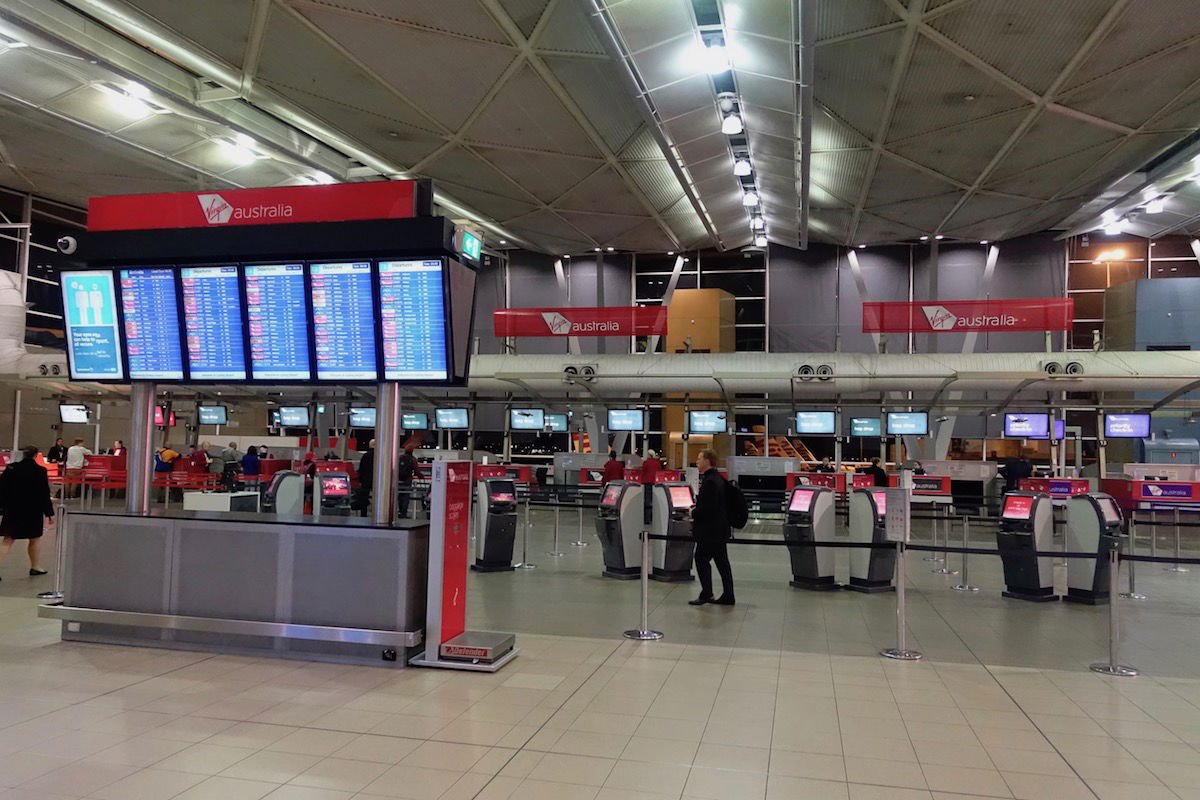 Bottom line
I've taken hundreds of flights on Virgin Australia over the years and earned and redeemed millions of Velocity points. I really do want them to succeed as they're a great little airline.
I am just as frustrated as anyone else at Virgin's lack of a proper alliance membership. John Borghetti continues to trumpet the benefits of their 'virtual alliance,' but it is confusing, second-rate and losing them customers, and this is never going to change while they continue this 'virtual alliance'. If their passengers don't understand or like it then it's not working.
They will always be a second-rate airline to Qantas, and the simplicity of their Oneworld membership.
Of course airlines can form their own strategic partnerships outside of their own alliance, such as Cathay Pacific and Air Canada. But Virgin Australia's complicated ownership structure means a lot of difficult strategic decisions would need to be made before any global alliance and strategic partnerships could work harmoniously.
I think John Borghetti has done as much as he can with the airline, and it is long overdue for someone else to come in and take the airline in a new direction. Until then, unfortunately I don't see them joining a proper alliance.
Do you think Virgin Australia will ever join an alliance?