Among the "big three" Gulf carriers, Etihad seems to be struggling the most. That's a combination of their failed investments in other airlines, their lack of strategy in building a profitable route network, and seemingly also largely the government somewhat cutting them off and telling them to stop losing money.
Meanwhile Emirates continues to do well (even though they're parking some planes due to a pilot shortage), and Qatar continues to have the full backing of their government, despite losing a significant amount of money.
Etihad has been trying to cut costs, which has included changing their investments in other airlines (they cut off airberlin and Alitalia, Air Seychelles is restructuring, and Air Serbia is rumored to be next), and also has included cutting costs that impact the Etihad passenger experience.
It looks like their next cost cutting move won't just be eliminating pajamas from business class, or getting rid of the shave salon from their first class lounge, but something much bigger. Reuters reports that Etihad is considering canceling some of the planes they have on order. The airline has a huge number of planes on order — they presently have 110 planes in their fleet, and 165 planes on order. These orders include:
26 Airbus A321neos
40 Airbus A350-900s
22 Airbus A350-1000s
8 Boeing 777-8s
17 Boeing 777-9s
22 Boeing 787-9s
30 Boeing 787-10s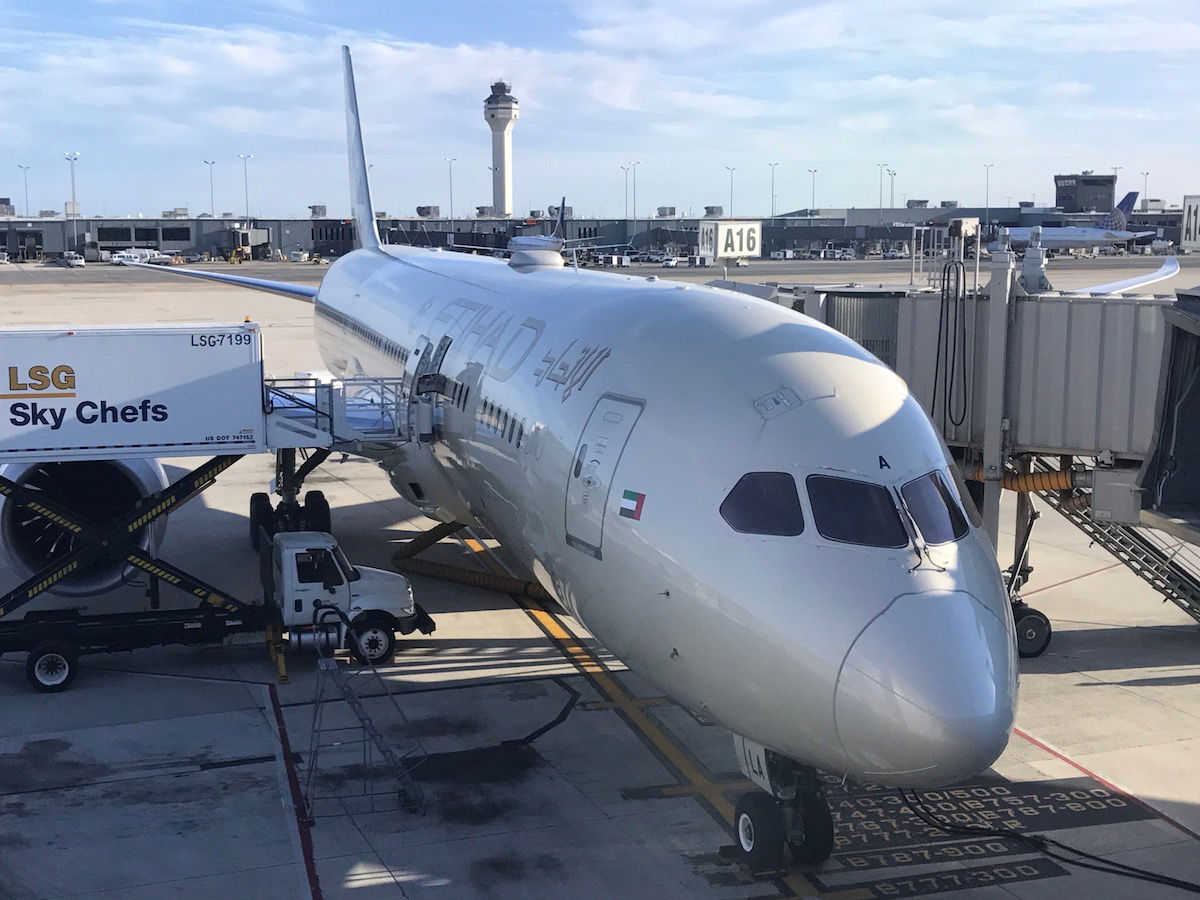 Etihad has 22 more Boeing 787-9s on order
As you can see, their plane orders are all over the place. Etihad placed most of these orders back in 2013, when they were pursuing an aggressive expansion strategy to keep pace with Emirates and Qatar. After a company-wide review, they're now going for a different strategy, which seems to be to cut their way into profitability (or at least out of losses).
We don't yet know the details of these changes, though sources familiar with the matter say that Etihad could be canceling a big percentage of the planes they have on order.
We'll have to wait and see how this develops. Of course I don't know exactly what kind of agreements they struck with Airbus and Boeing. Which planes Etihad decides to keep could be a function of which contracts they can most easily and inexpensively get out of, and also based on what kind of deals they got to begin with. My initial inclination is that:
They'll keep the A321neo order, since it's a lower capacity plane with good operating costs, which it seems like they could use
They clearly ordered too many widebody jets for an airline that doesn't want to continue to grow at a fast pace; so between the 777, 787, and A350, I'd guess that they may very well cancel one or two of these plane types
Are you surprised to see Etihad considering canceling orders? Which orders do you think they'll cancel?