On Sunday night I flew from New York to London Heathrow on Virgin Atlantic using Delta SkyMiles, and ended up having a very long layover at JFK. I last flew Virgin Atlantic back in 2011, and was really impressed by the whole experience, including the San Francisco Clubhouse, my Upper Class flight from San Francisco to London, the London Revivals Lounge, the London Clubhouse, and my Upper Class flight from London to New York.
I had also used the New York JFK Clubhouse back in 2011 when flying Singapore Airlines to Frankfurt, though they've since opened a new Clubhouse in New York that's airside instead of landside. Given how much I enjoyed my last visit I was quite looking forward to checking out the new Clubhouse.
I ended up meeting a friend that was coming with me on the trip in New York, and we had a nearly eight hour layover before our flight to London. Usually that's way too much time to spend in a lounge — even my favorite lounges — but I had some of the most fun I've ever had.
The Virgin Atlantic Clubhouse is the nicest business class lounge I've ever been to. Now I don't know whether I prefer the New York or London one, but they're both phenomenal. And it's kind of sad that I also prefer them to British Airways' flagship first class lounge, The Concorde Room.
I'm not usually the "hip" type, so often lounges that try too hard on the "cool" factor are lost on me. But my gosh, the Clubhouse has probably the coolest vibe of any lounge I've been to. And the setup is awesome as well, since they have a variety of seating options, whether you prefer sitting at the bar, on one of the private couches, in a circular booth, in the dining area, etc.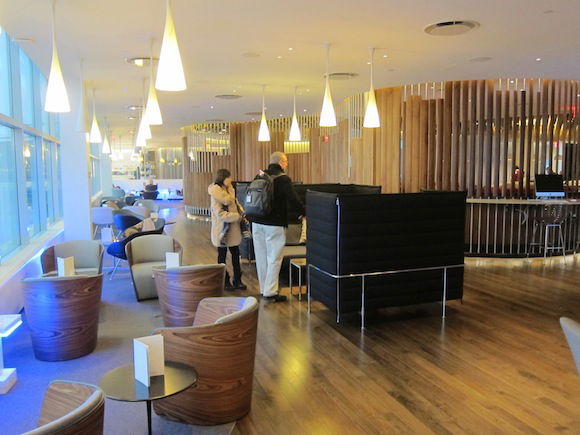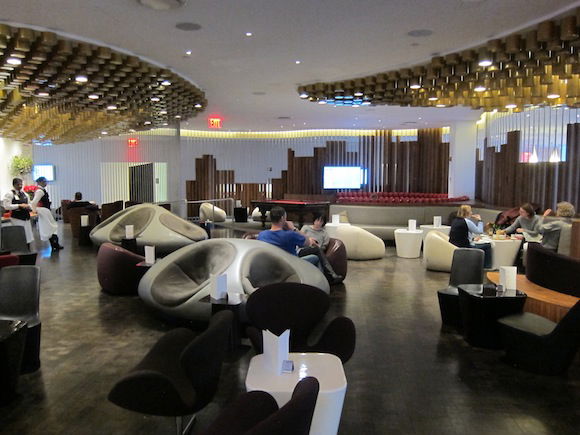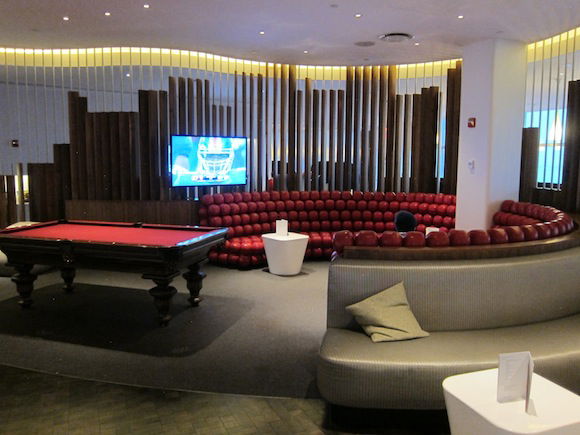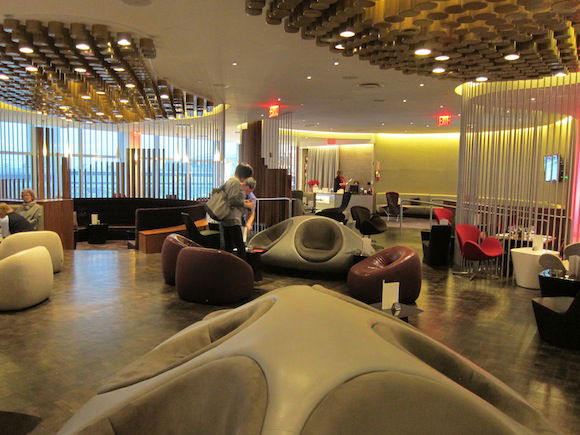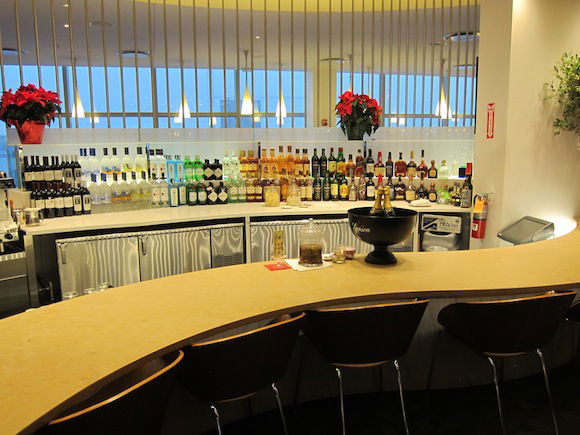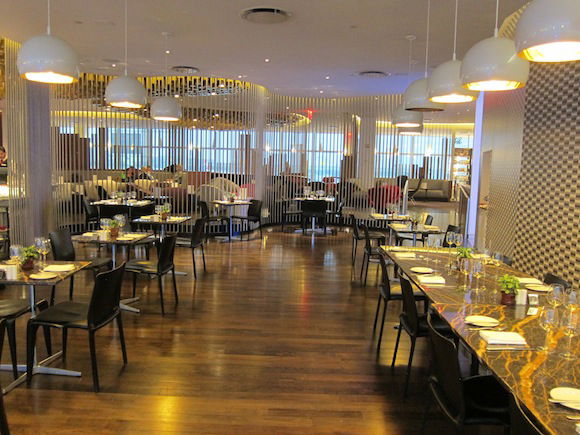 But really it's the staff that make this place. I can't say enough good things about the people working here. Our servers, Karen and Devina, were both amazing. Aris the bartender was awesome. Evelyn and Janet in the Clubhouse Spa were great. They all just know how to have fun and enjoy their jobs, and it shows.
When we first got to the lounge we both ate, since we hadn't eaten all day. The food was good — certainly not amazing — and service great.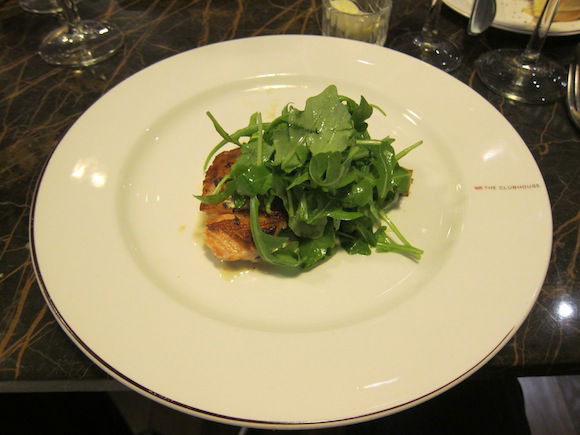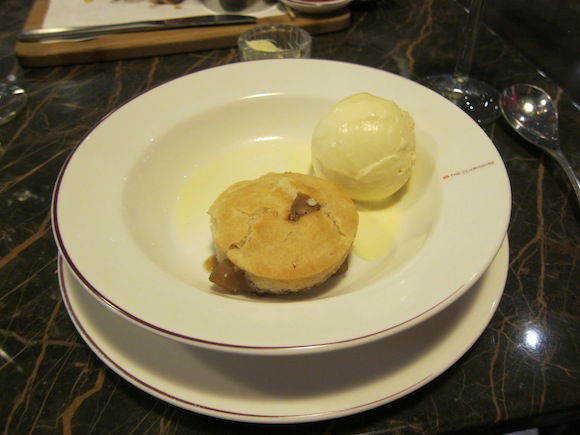 We started drinking some Lanson Black Label champagne, which Virgin Atlantic serves both in the lounge and onboard in Upper Class. That's a really solid champagne for business class in my opinion.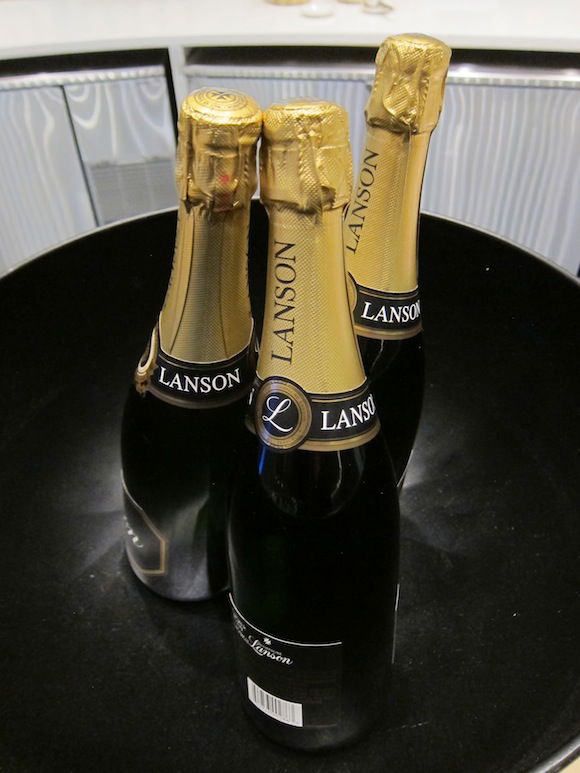 As a Clubhouse guest you get a complimentary treatment in the spa, ranging from a massage to a facial to a haircut. I was in dire need of a hair cut, so chose that as my treatment. I mean, seriously, where you can get your hair cut with runway views while sipping champagne?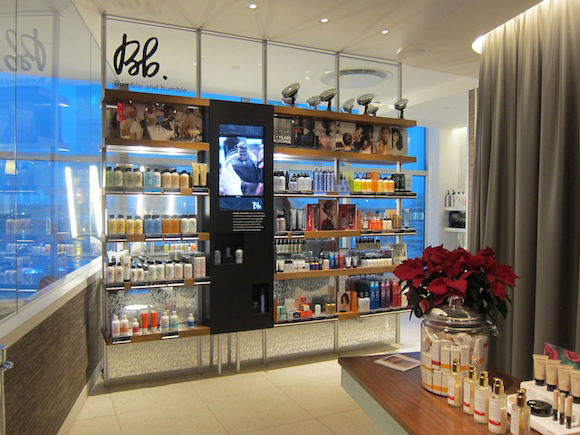 And then we drank.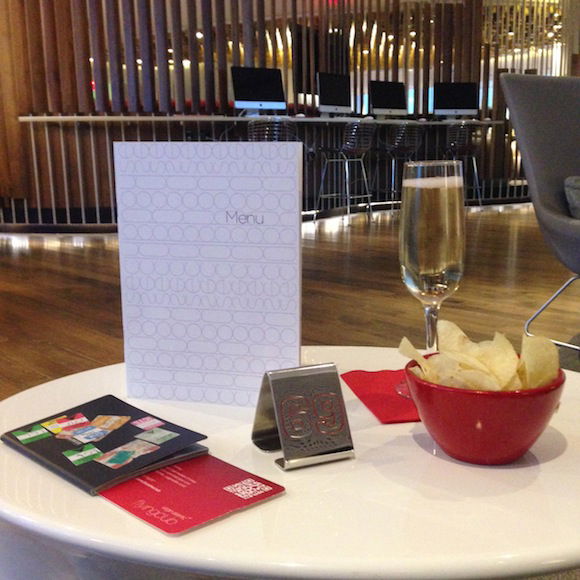 And drank.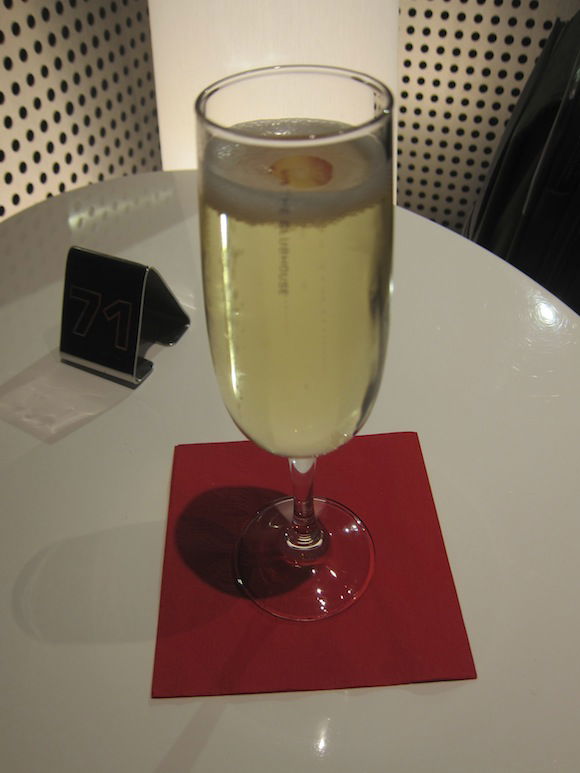 And drank.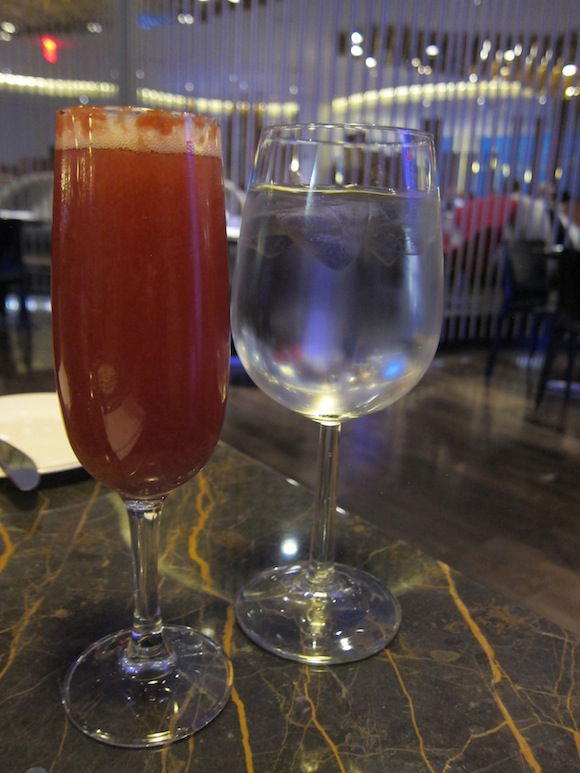 And drank. For the record, Aris makes a mean lemon drop — it's his specialty, apparently.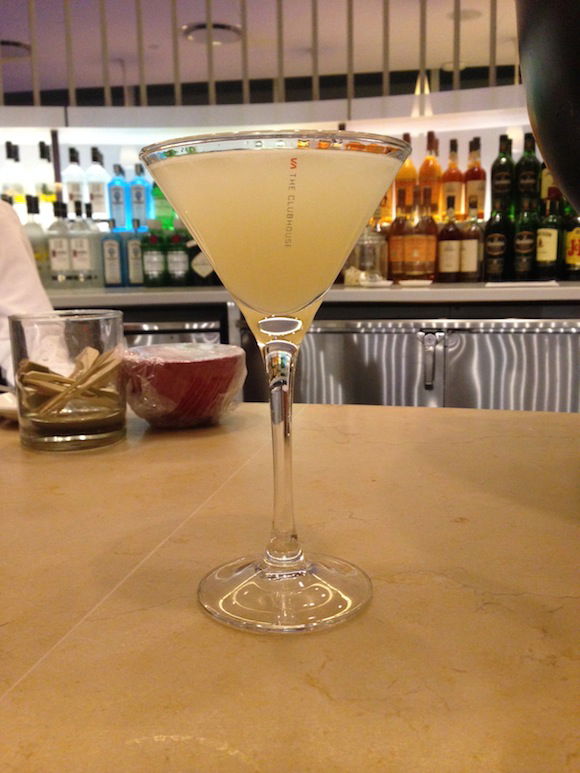 While the lounge doesn't have sleeping rooms, if you've had enough to drink you can make your own. I took the liberty of napping, and woke up shortly before 11PM to an announcement: "ladies and gentlemen, this is the final boarding call for VS10 to London Heathrow. All passengers should now board the aircraft."
So yeah, I'd say that was a hell of a layover, and hands down one of the most fun lounges I've been to. I was really sad to leave and have to say bye to Karen, Devina, Aris, Janet, and Evelyn. If anyone passes through there soon, please do send them my regards. And I know I'll be flying Virgin Atlantic out of New York again soon if for no other reason than to visit with them again.
Keep up the good work, Virgin Atlantic — as far as I'm concerned you know how to run a fun airline (which is very different than "hip" or "cool," fortunately).