A few days ago I had some extra time at JFK, so I decided to check out the Air India Lounge in Terminal 4. This is the only lounge in the terminal run by a Star Alliance airline, and it's also open to Priority Pass members. The lounge isn't worth going out of your way to visit, but it's not necessarily totally awful either.
I'd visit this lounge if you have no other options, but that's about it…
Air India Lounge JFK location
As mentioned above, the Air India Lounge JFK is located in Terminal 4. This terminal is primarily used by Delta, but also hosts all kinds of other airlines, including Air India, Avianca, Singapore Airlines, and more. Note that terminals at JFK aren't connected airside, so you'll only want to use this lounge if traveling from the terminal.
Once you clear security at Terminal 4, take the escalator down to the main concourse level, and turn left. Follow the signage toward gates A2-21.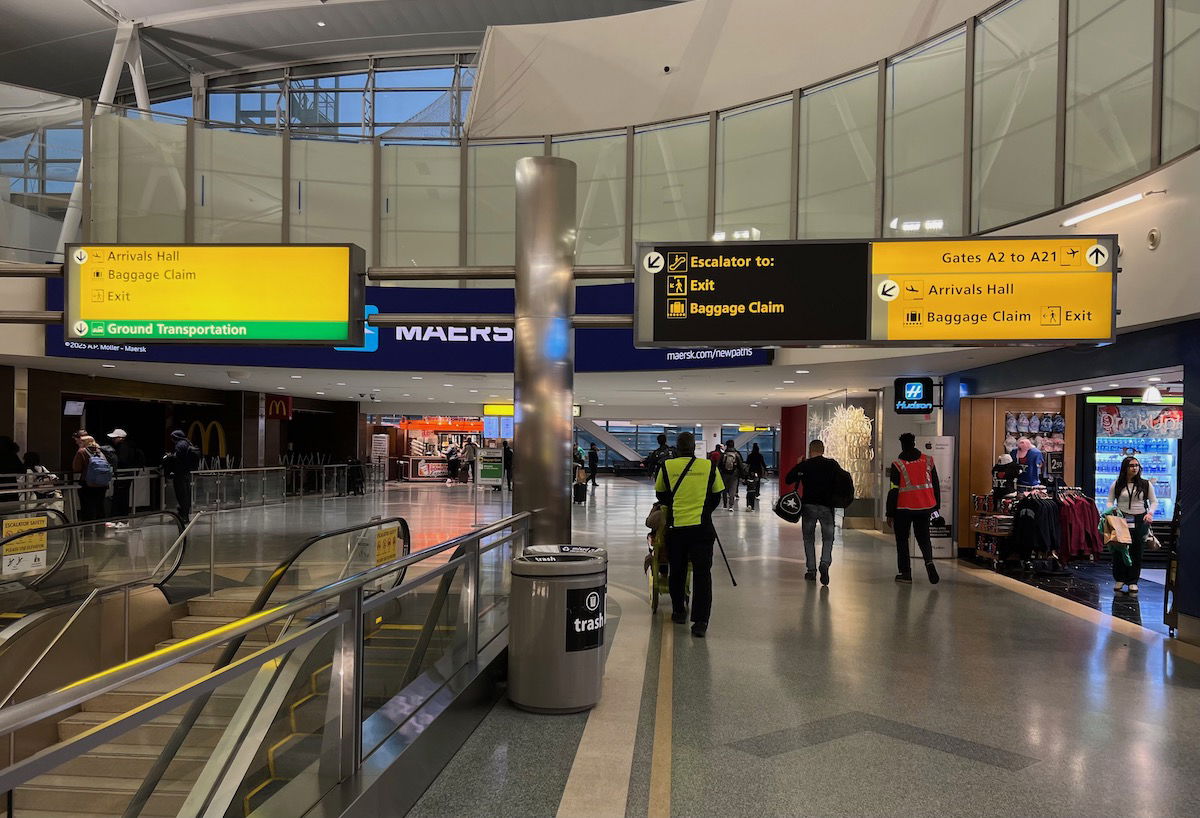 Once you're near gate A5, you'll see stairs and an elevator to the left, leading up to lounges. There are three lounges here — the Emirates Lounge, the Virgin Atlantic Clubhouse, and the Air India Maharaja Lounge.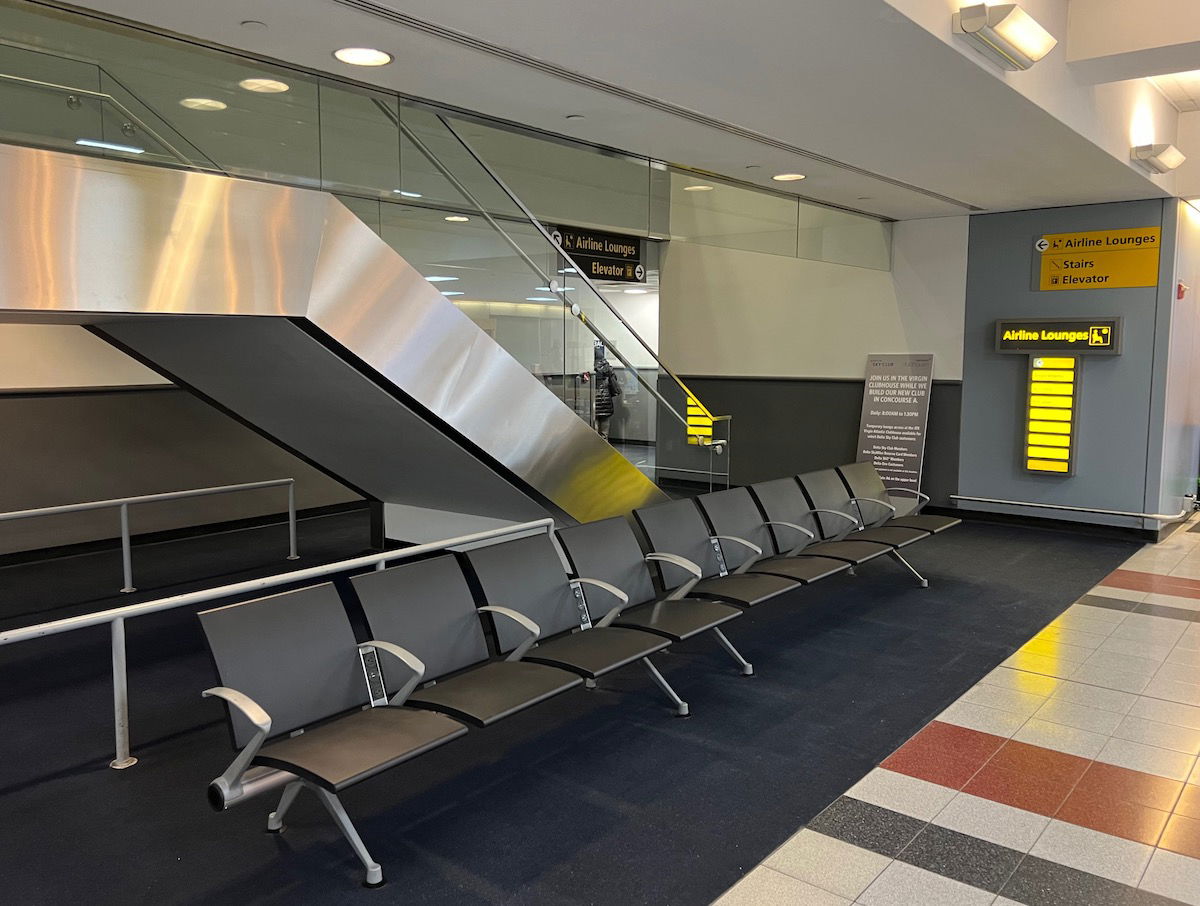 The exterior of the lounge doesn't exactly make a great first impression, as it looks more like the entrance to a government office than an airport lounge.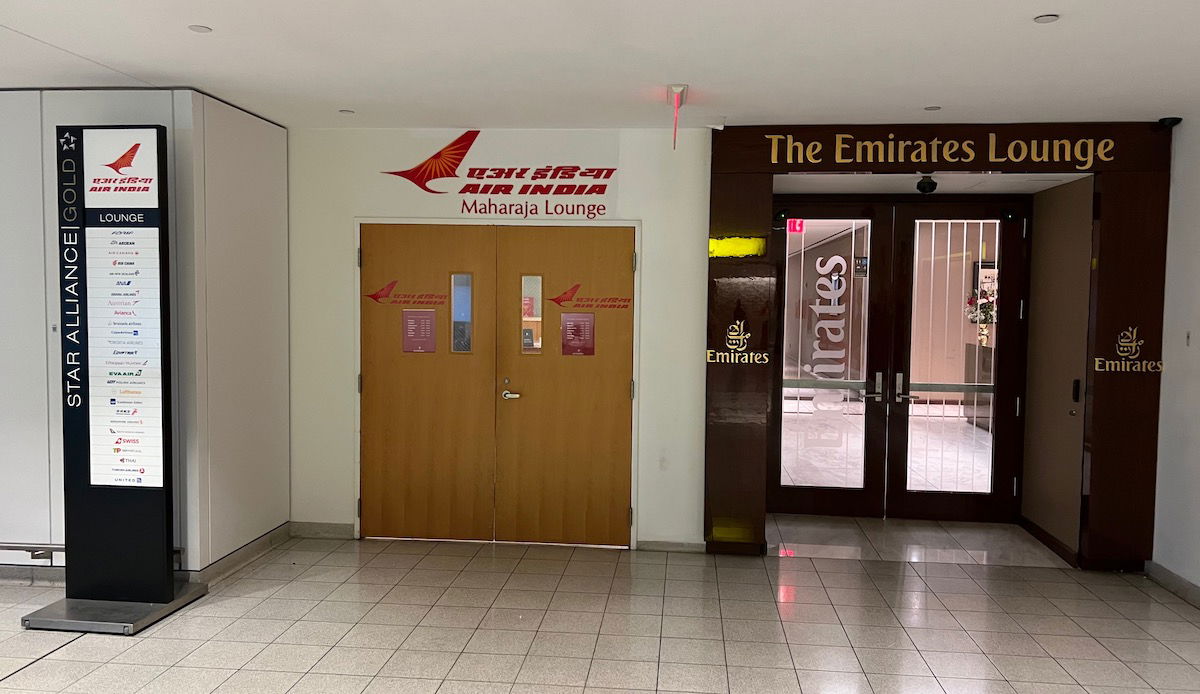 Air India Lounge JFK hours
The Air India Lounge JFK is currently open daily from 7AM until 12AM. It's odd, because the door of the lounge has completely different hours listed (and it's not like the sign is permanent — the incorrect hours were listed on a laminated sheet of paper taped to the door). But as of now those are the hours.
Air India Lounge JFK entry requirements
The Air India Maharaja Lounge JFK can be accessed by a variety of methods:
This is a standard Star Alliance lounge, which can be accessed by all Star Alliance business class passengers, as well as Star Alliance Gold members; business class passengers can't bring any guests, while Star Alliance Gold members can bring one guest
This is a Priority Pass lounge, and members can visit for up to three hours, though access may be restricted over peak hours; of course there are lots of premium credit cards offering Priority Pass memberships
Access can be purchased at the door for $45 per person, subject to availability
Air India Lounge JFK seating & layout
The Air India Lounge JFK isn't large at all. It's just one room, with floor-to-ceiling windows on one side. I'd estimate that the lounge has seating for maybe 60-70 guests, so I imagine this place gets really crowded before Air India's flights.
The lounge has a central walkway, and then has seating arrangements on each side of it, along with some seating at the end.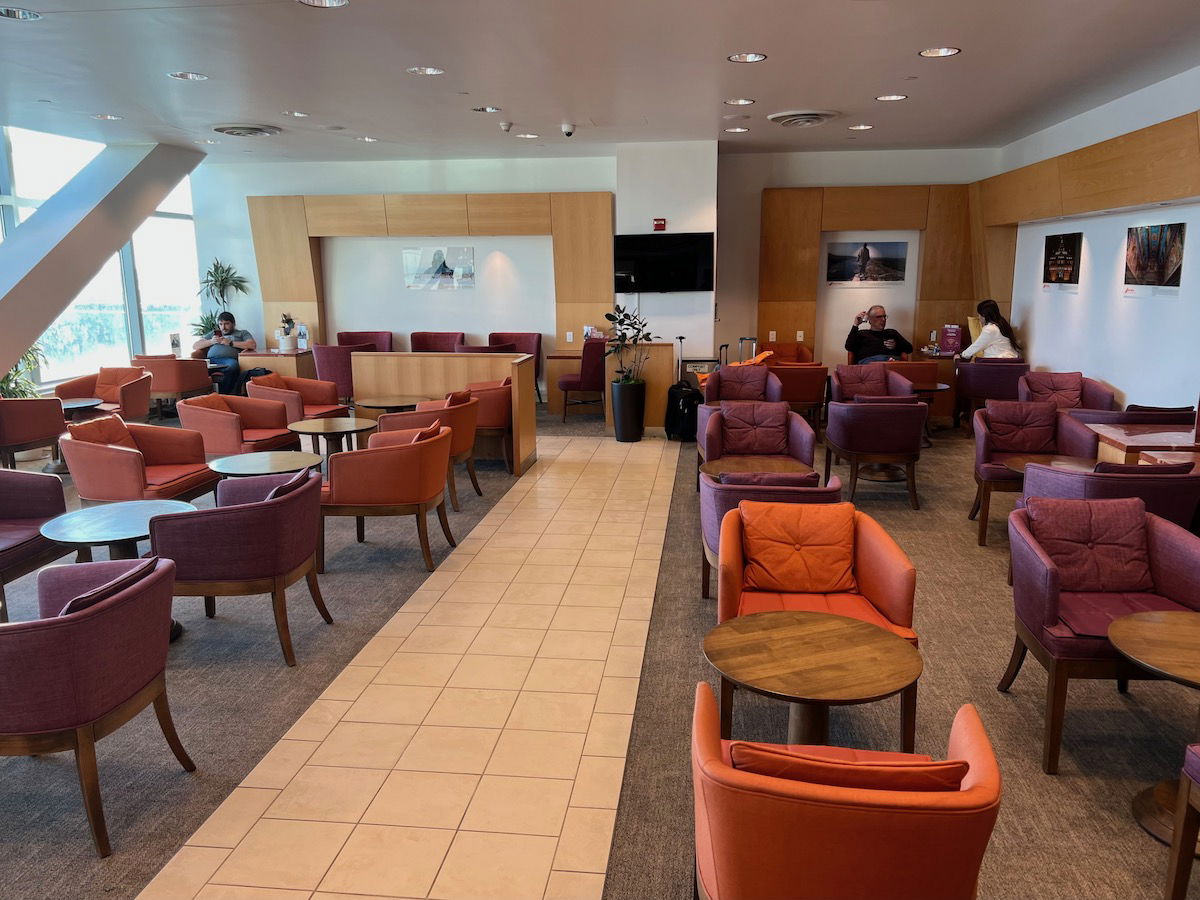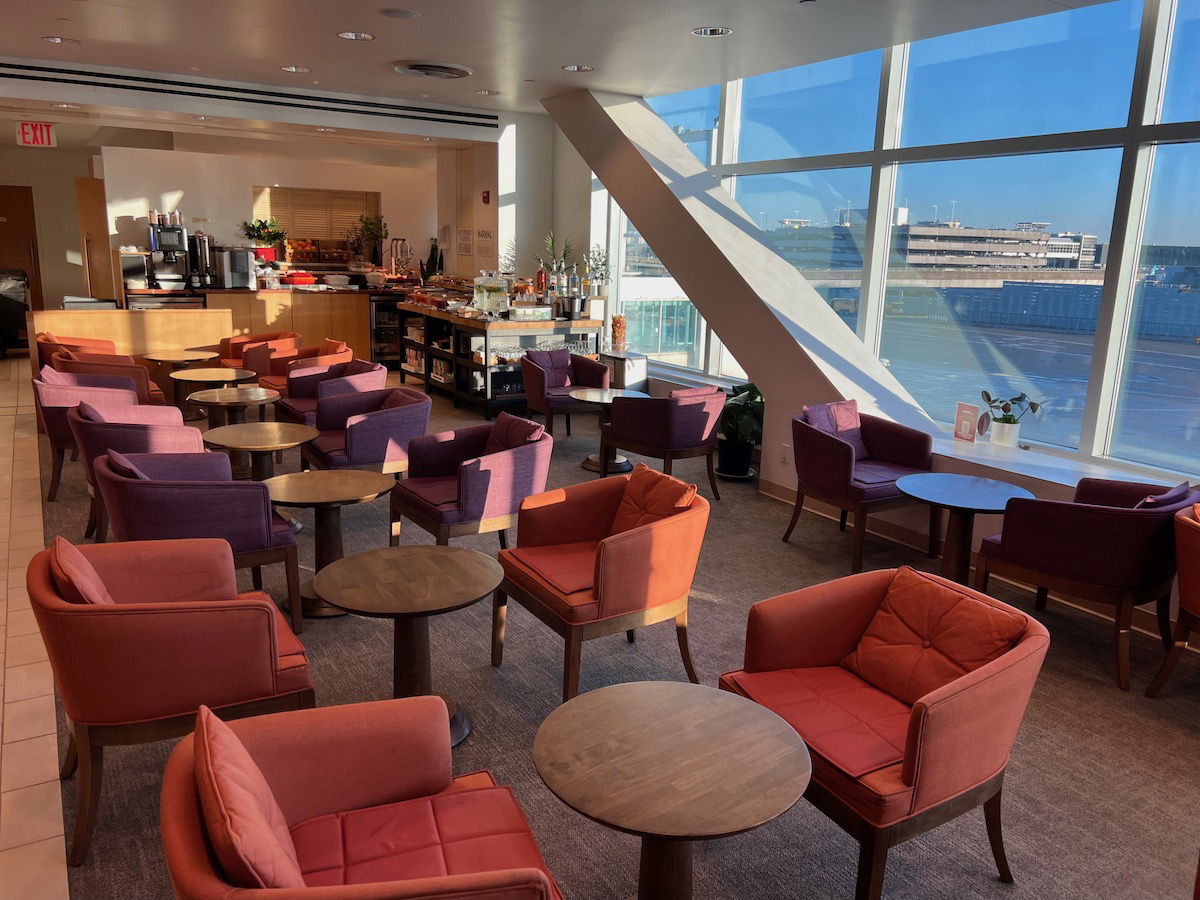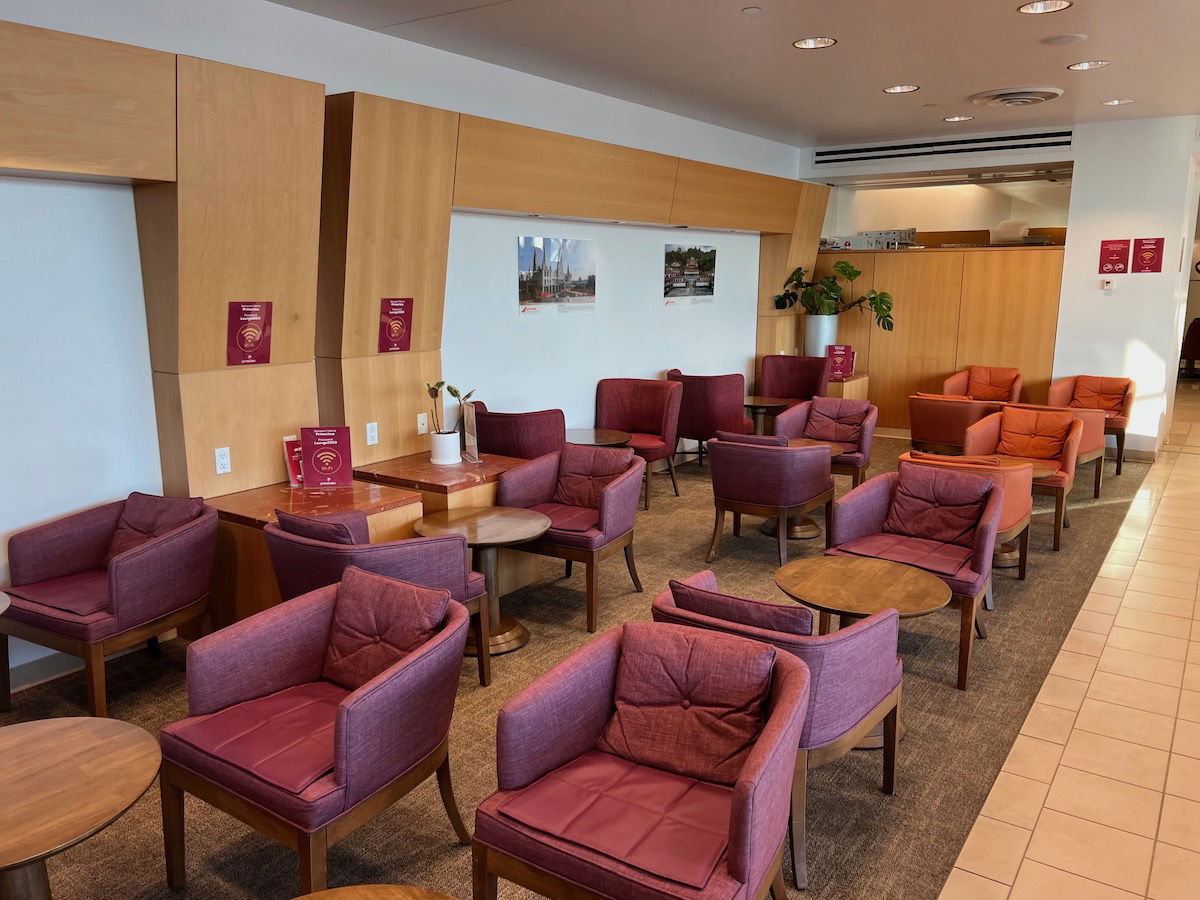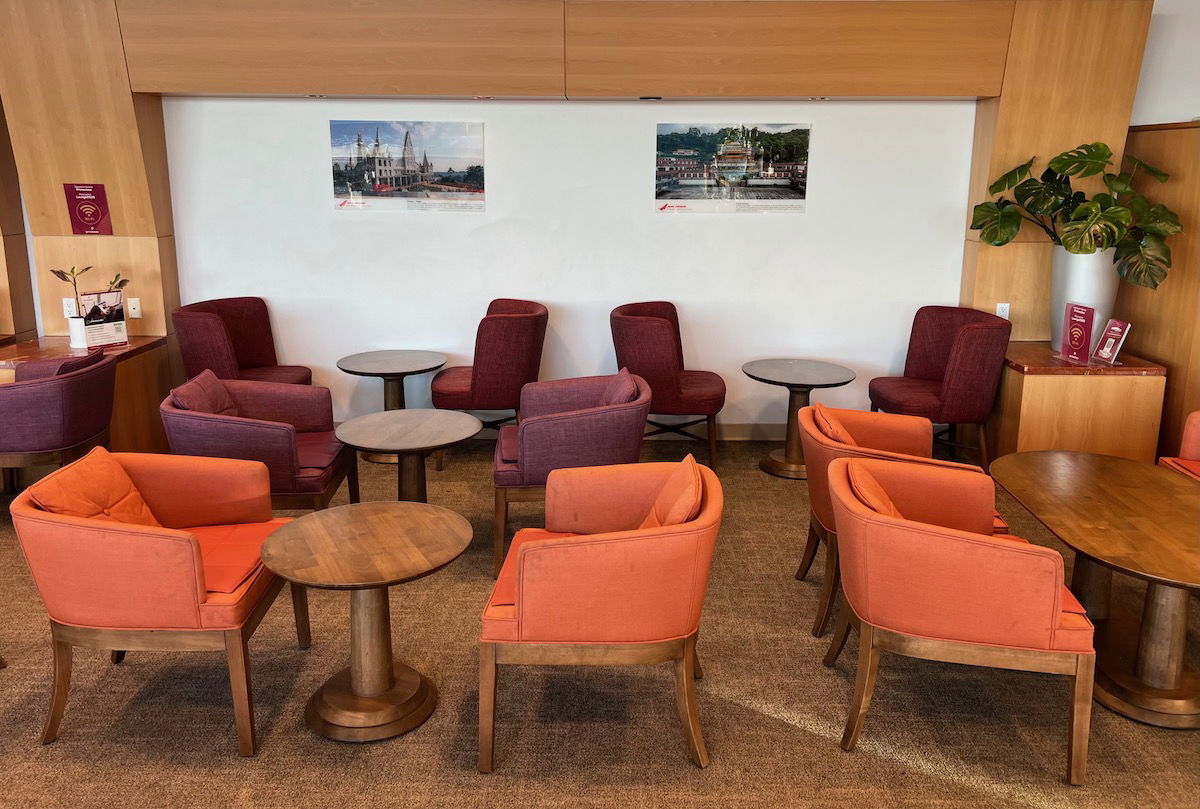 The lounge by no means has cutting edge decor, but it looked clean enough, and at least early in the morning it was nice and empty (though I'm sure it's a different story prior to a Star Alliance flight). I also appreciate the amount of natural light the lounge has, though the views from the lounge are fairly limited, as it faces a less busy apron.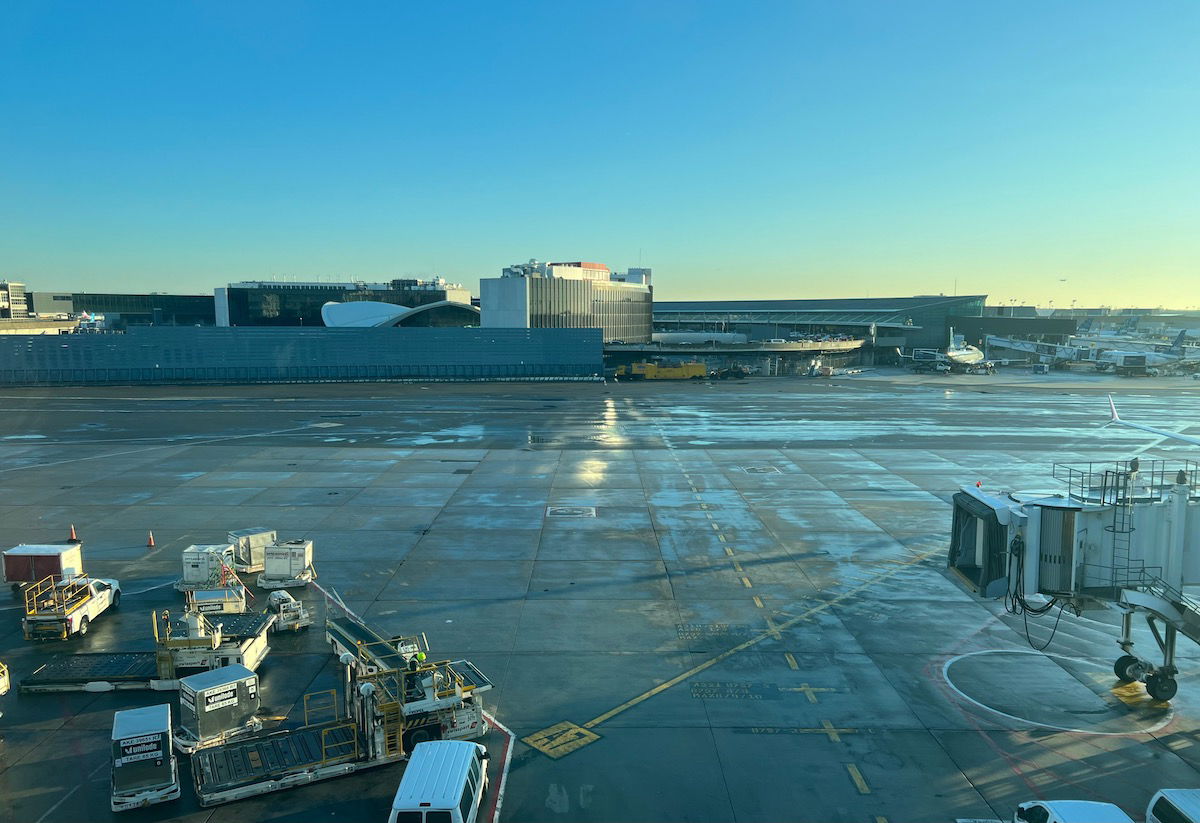 Usually I'd go into much more detail on a lounge's layout, but there's nothing else here to share.
Air India Lounge JFK food & drinks
The Air India Maharaja Lounge JFK has a modest buffet inside the entrance to the lounge and to the left. It has some tasty-looking Indian dishes, but don't get excited other than that.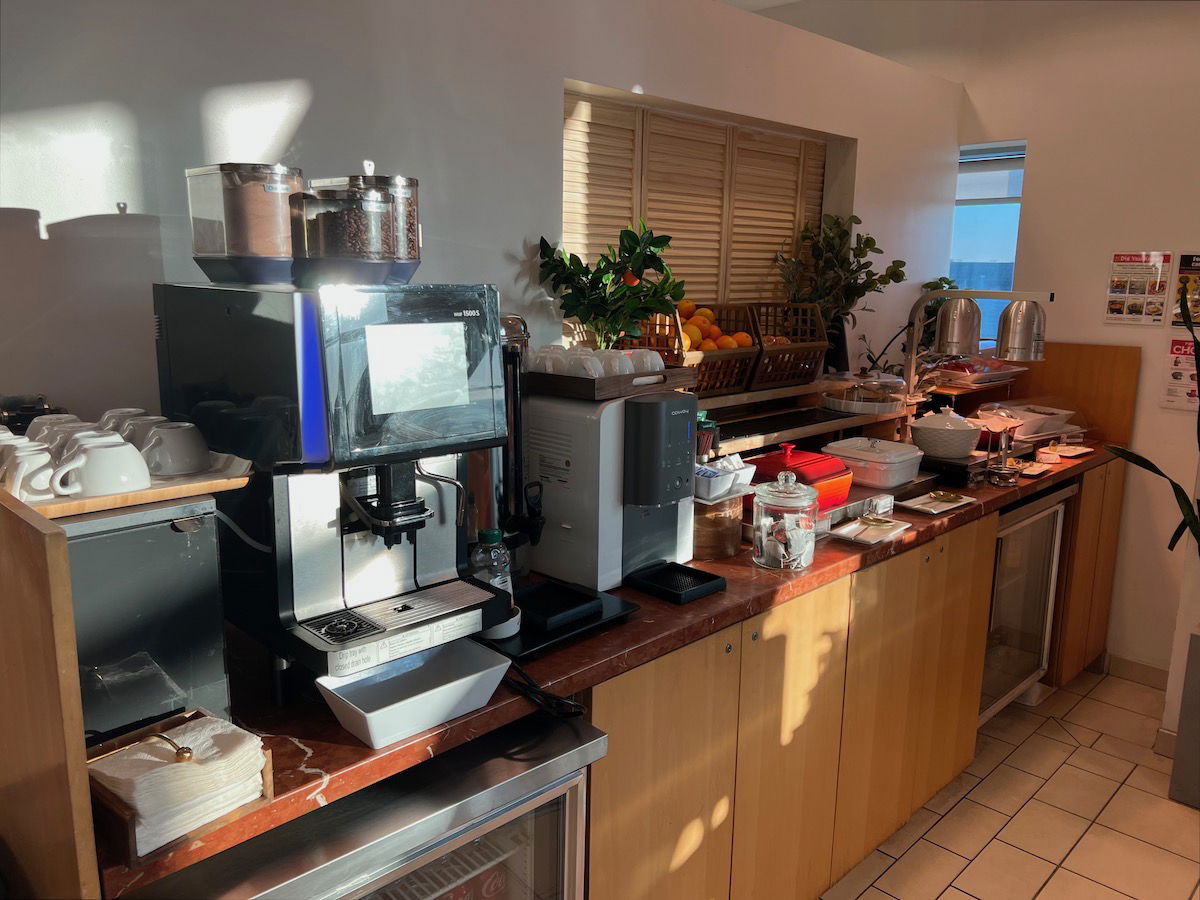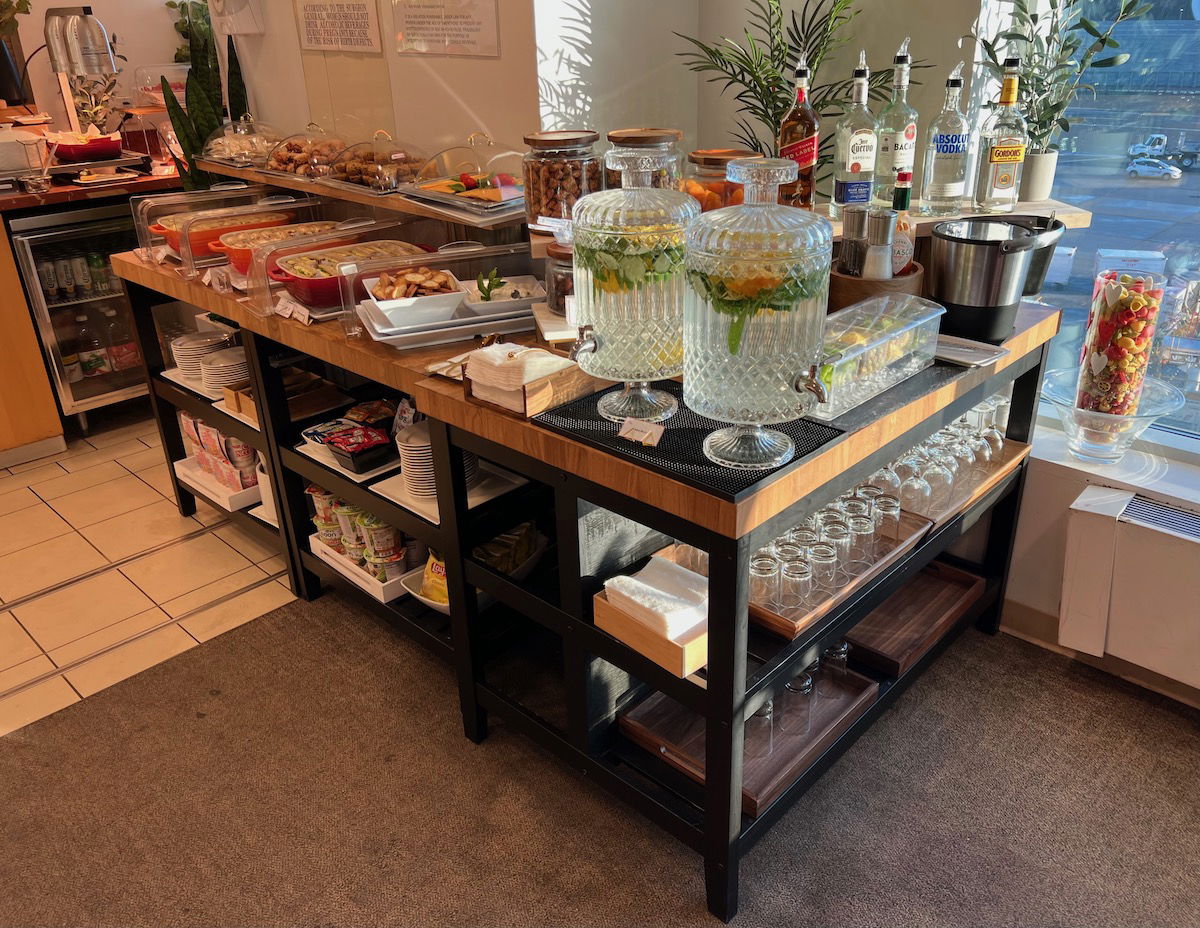 In terms of food, the lounge had a variety of finger sandwiches, cheese slices, crackers, chips, instant noodles, muffins, veggies, quiche, chicken tikka masala, sambar daal, and basmati rice.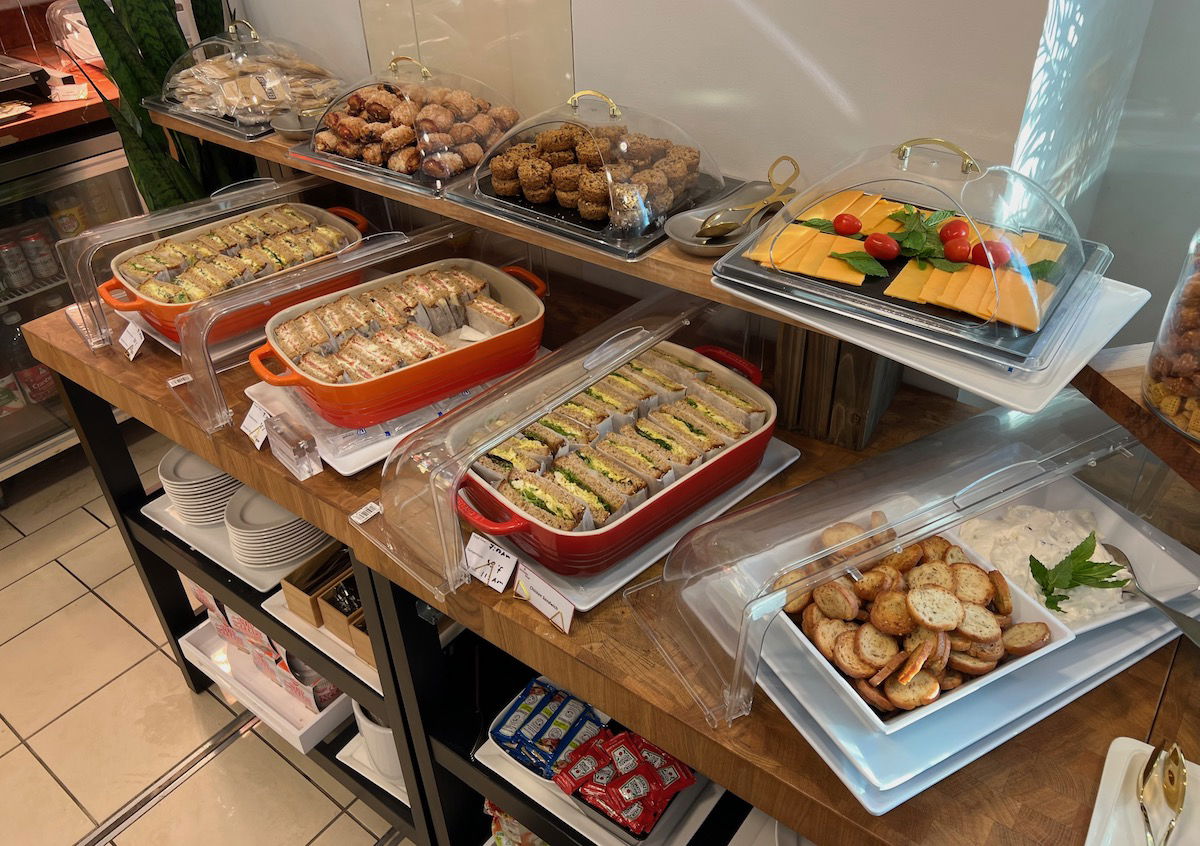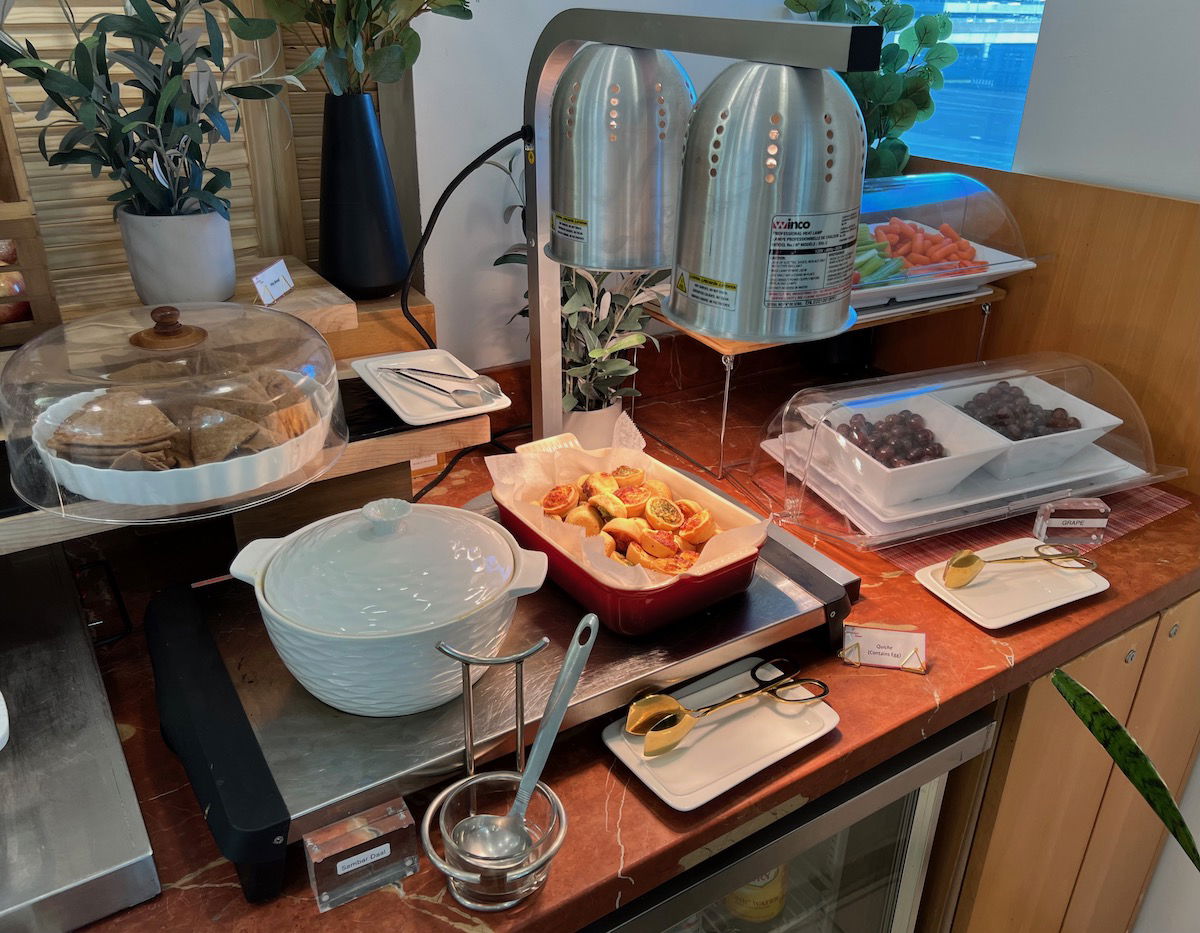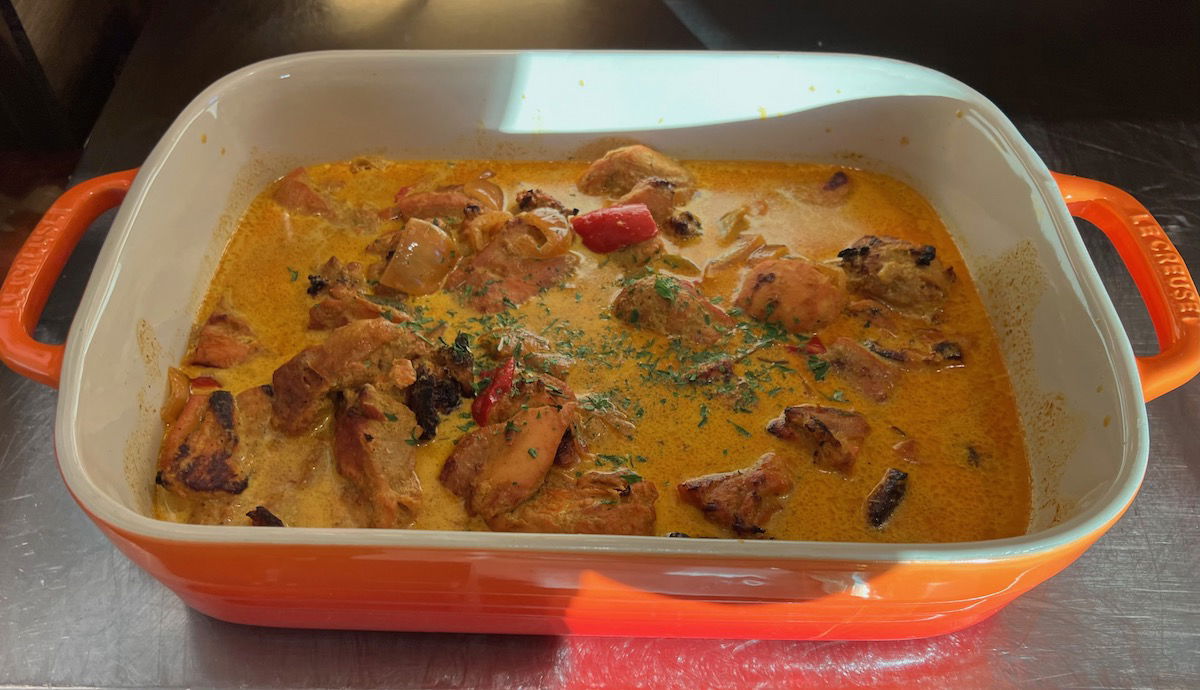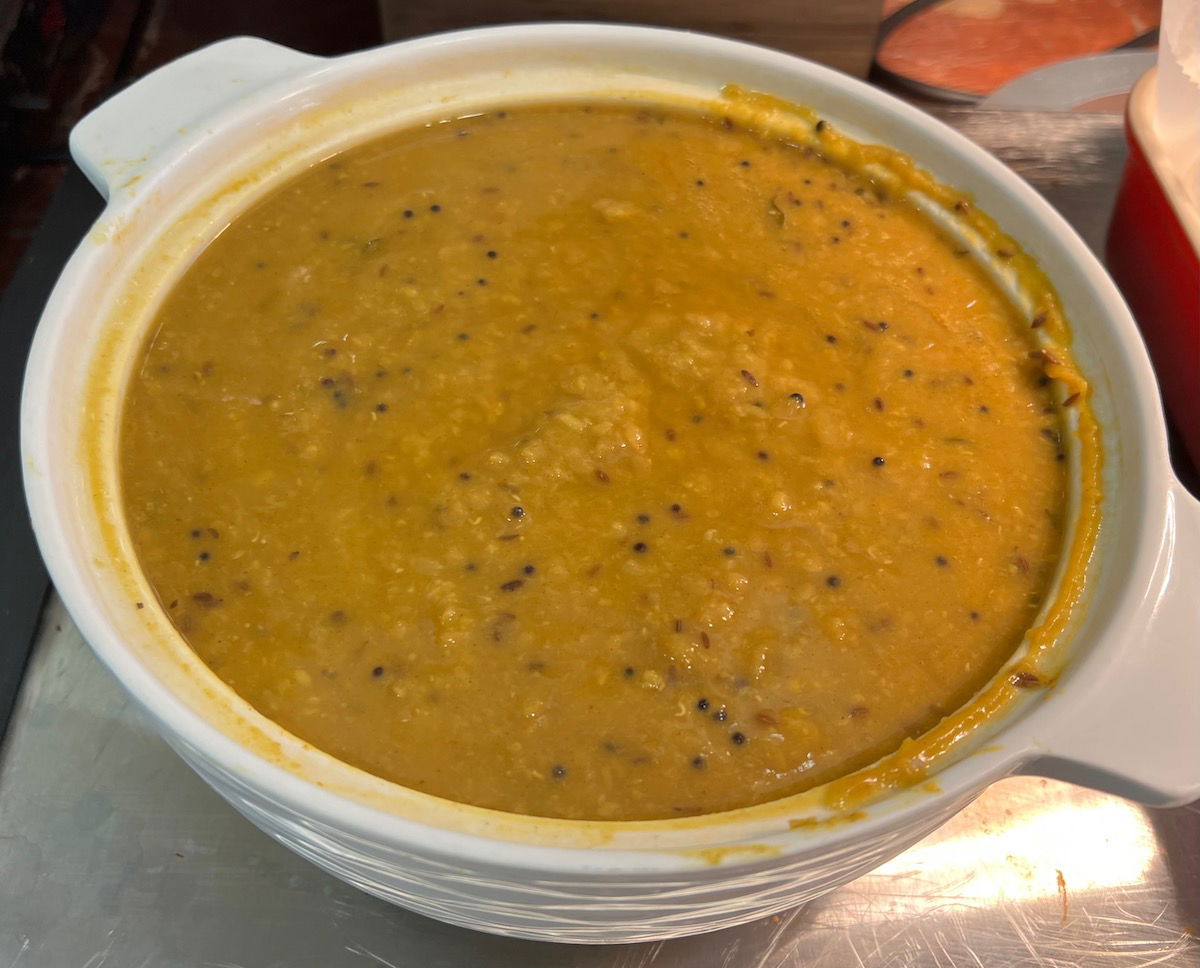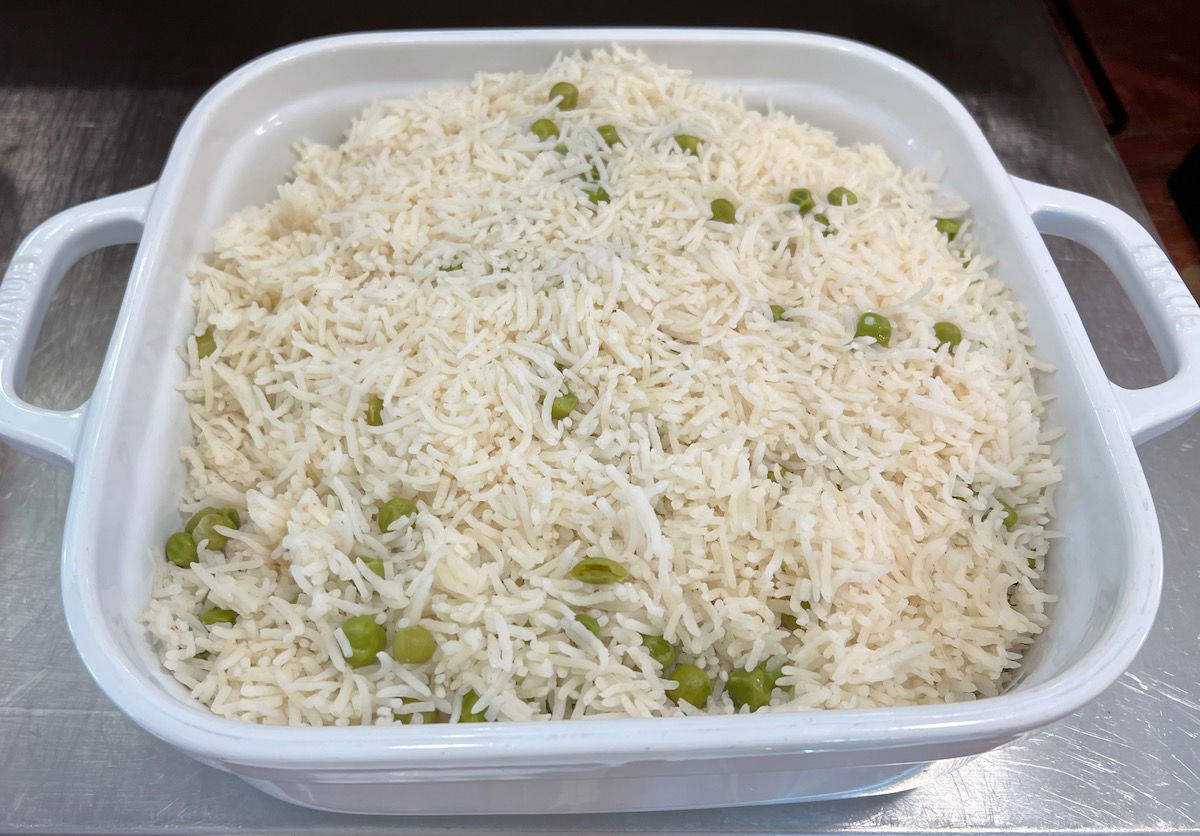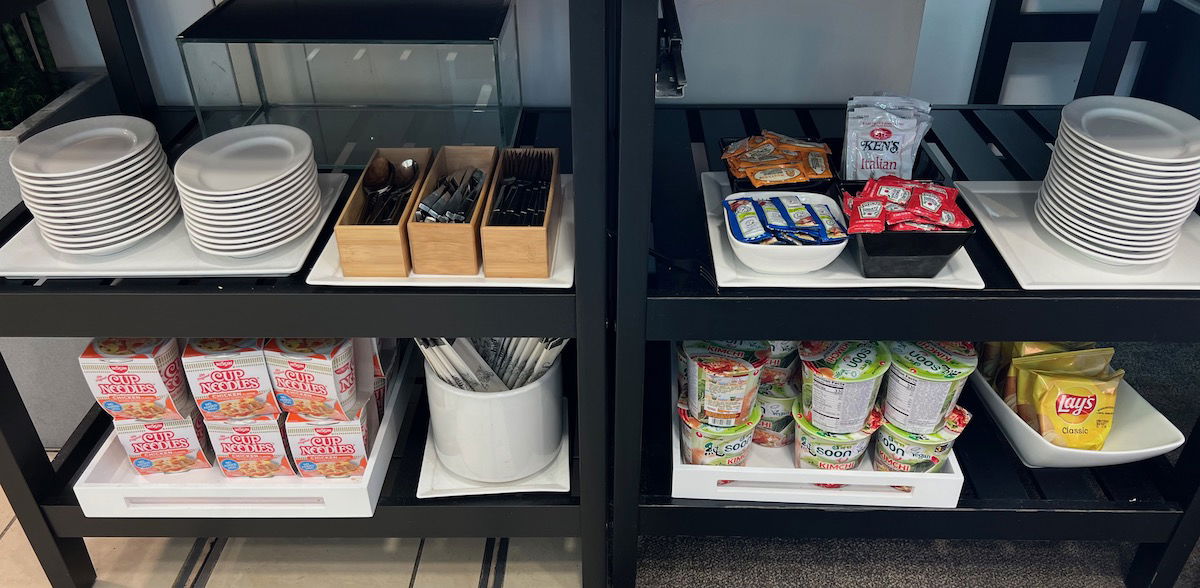 Drinks included an espresso machine, bottled water, canned soda, juice, three kinds of beer (Corona Extra, Heineken, and Budweiser), wine (a Yellow Tail Chardonnay), and five kinds of liquor.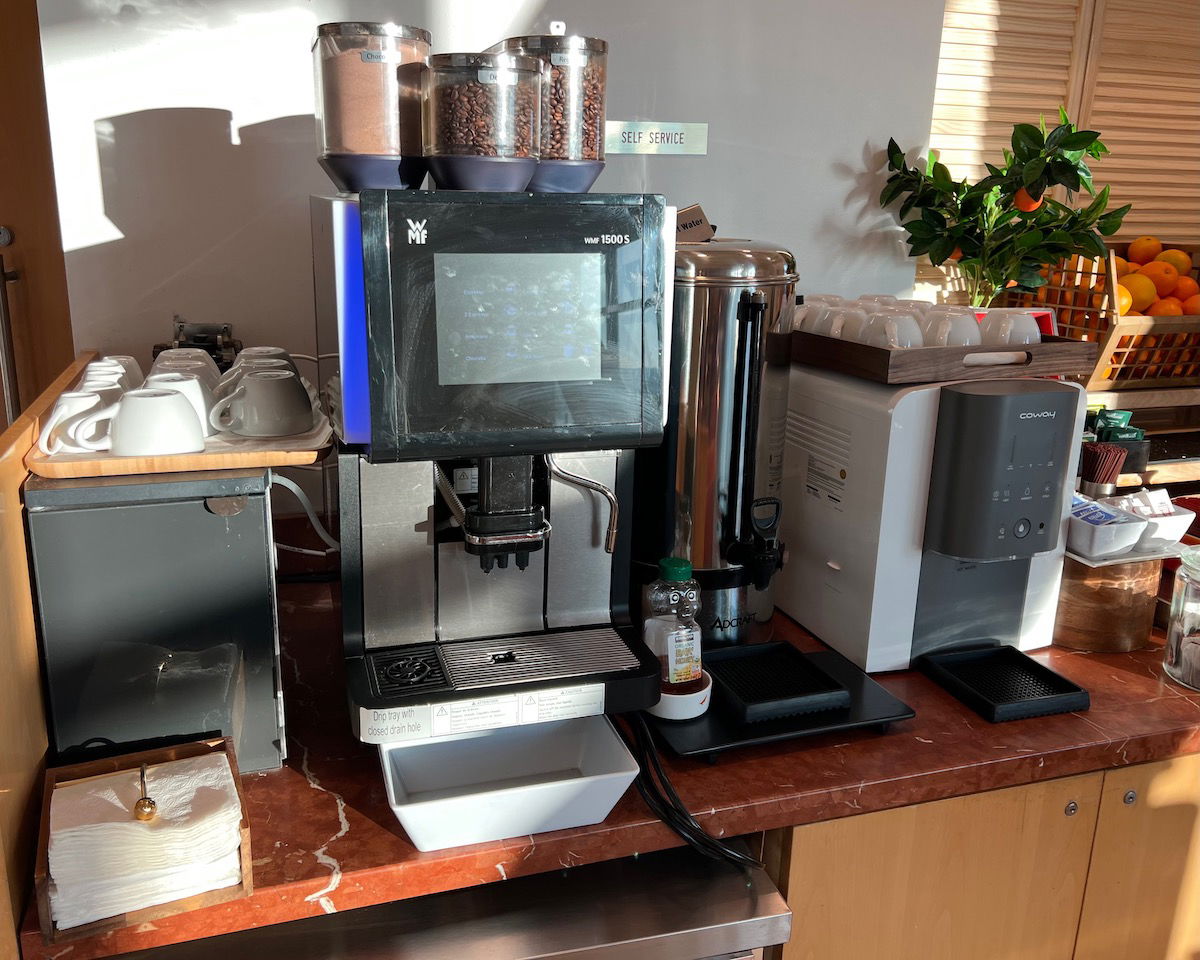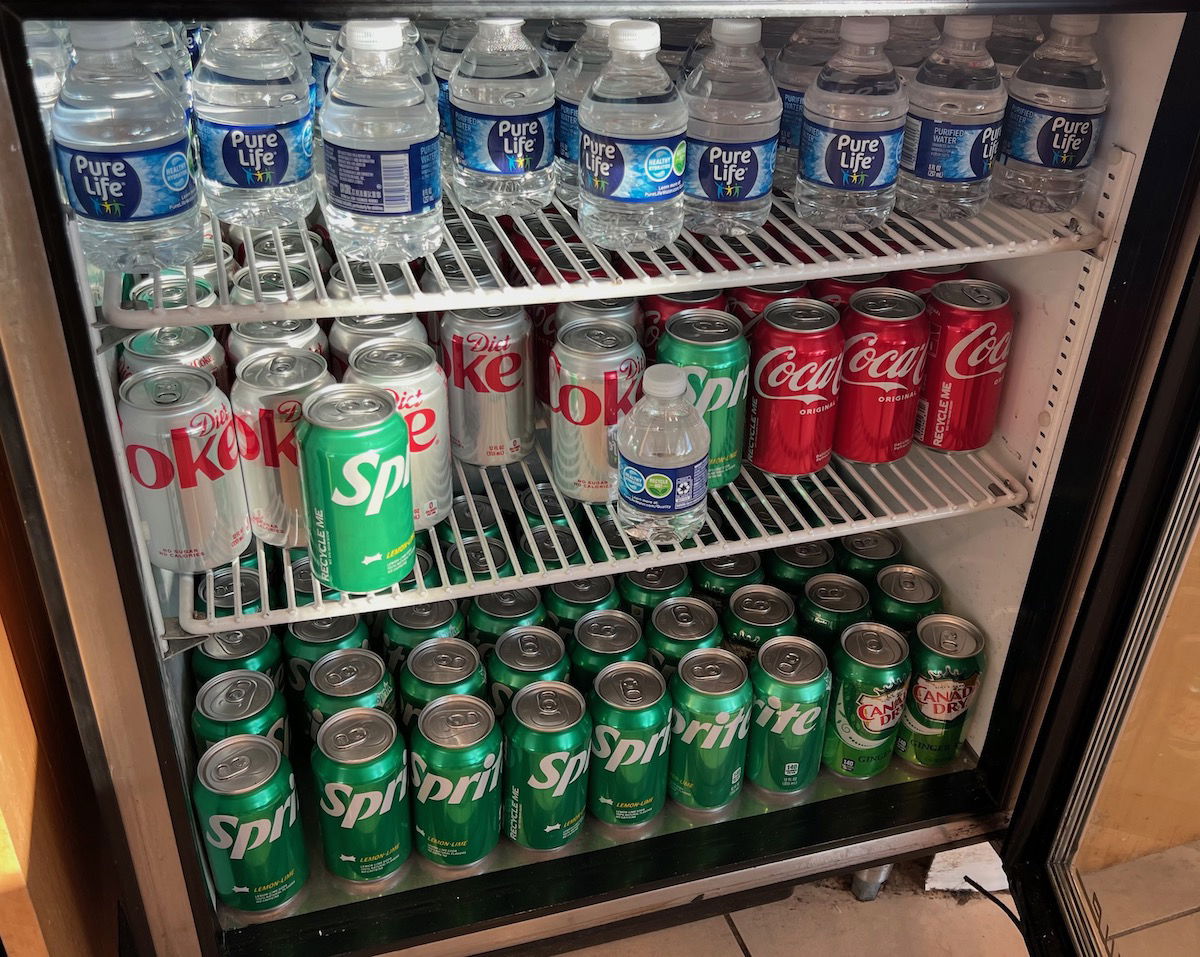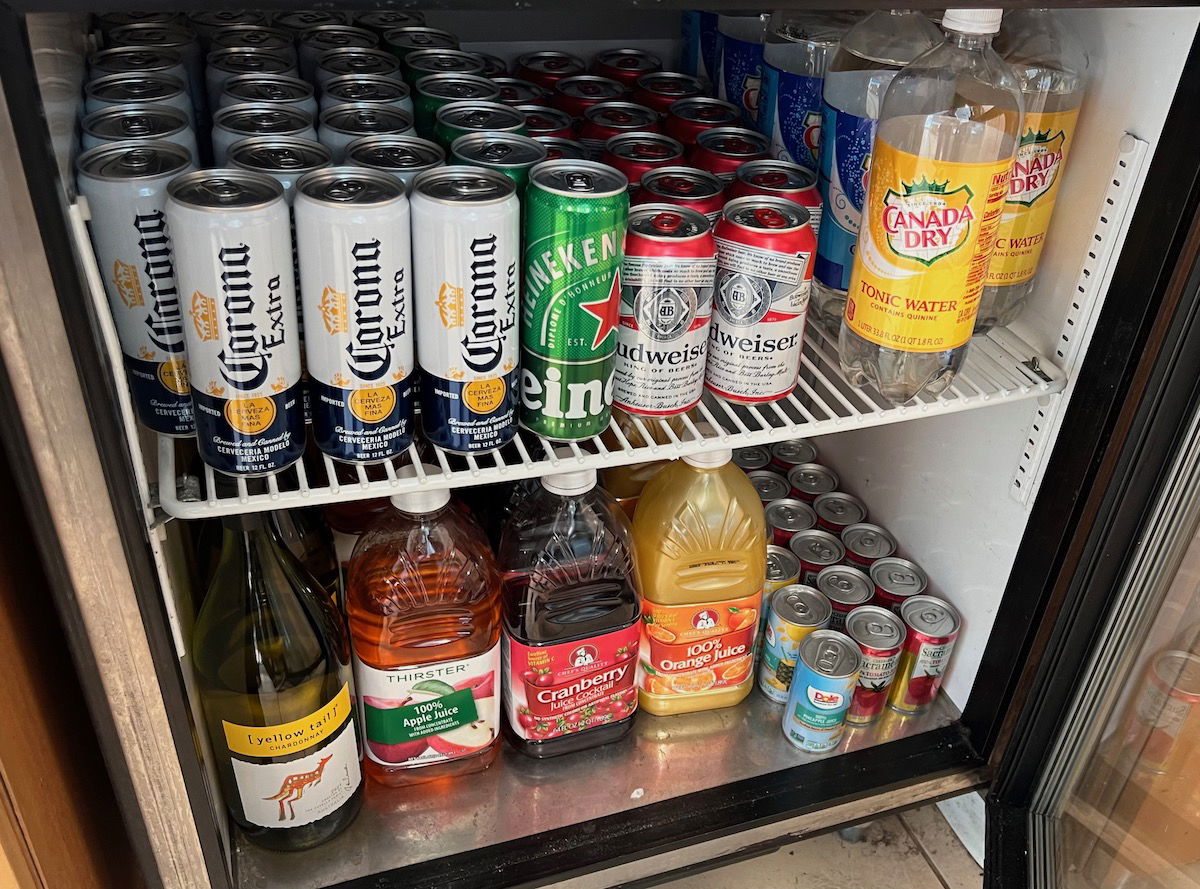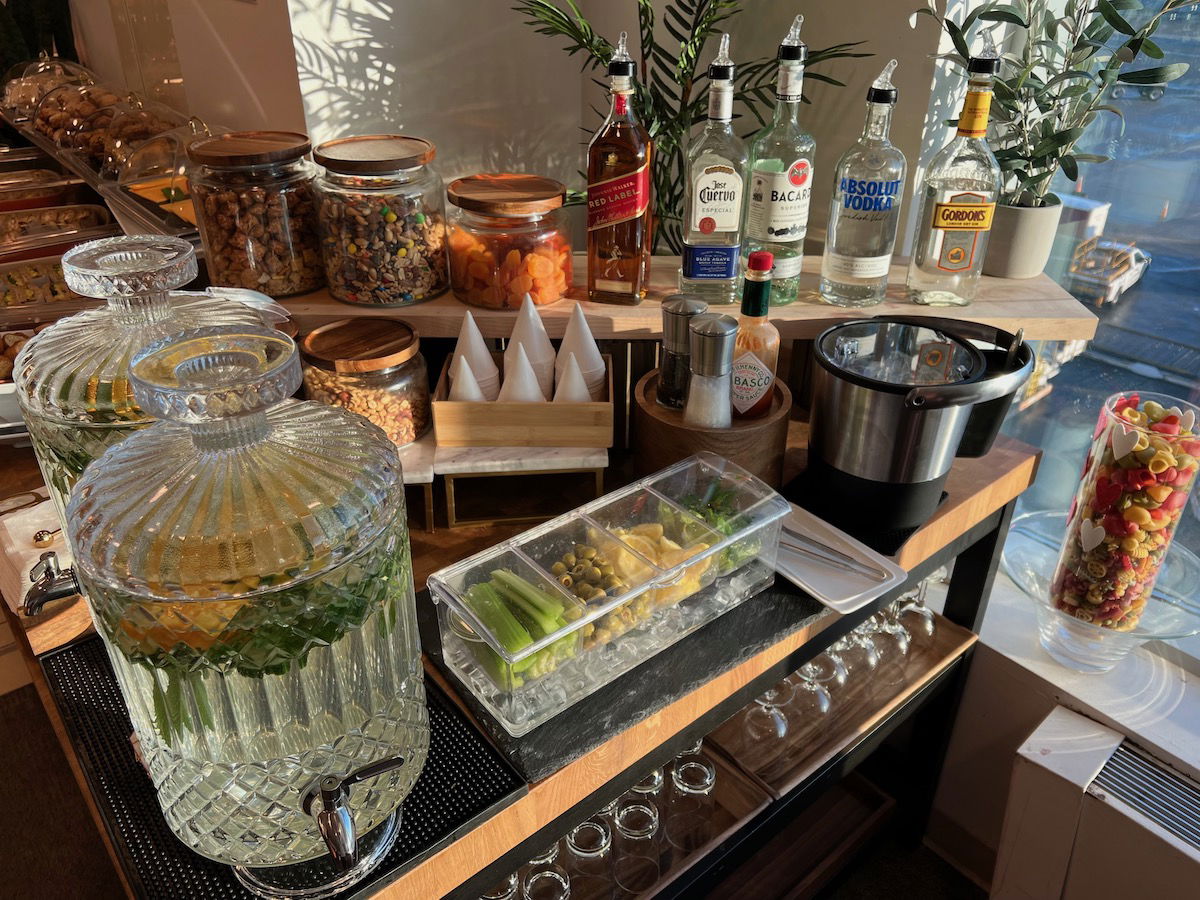 Air India Lounge JFK bathrooms
The Air India Maharaja Lounge JFK doesn't have showers, but the bathrooms are inside the entrance to the lounge and to the left. The men's room had one stall, urinal, and sink. That's not a whole lot of capacity for a lounge of this size, at least if it's full.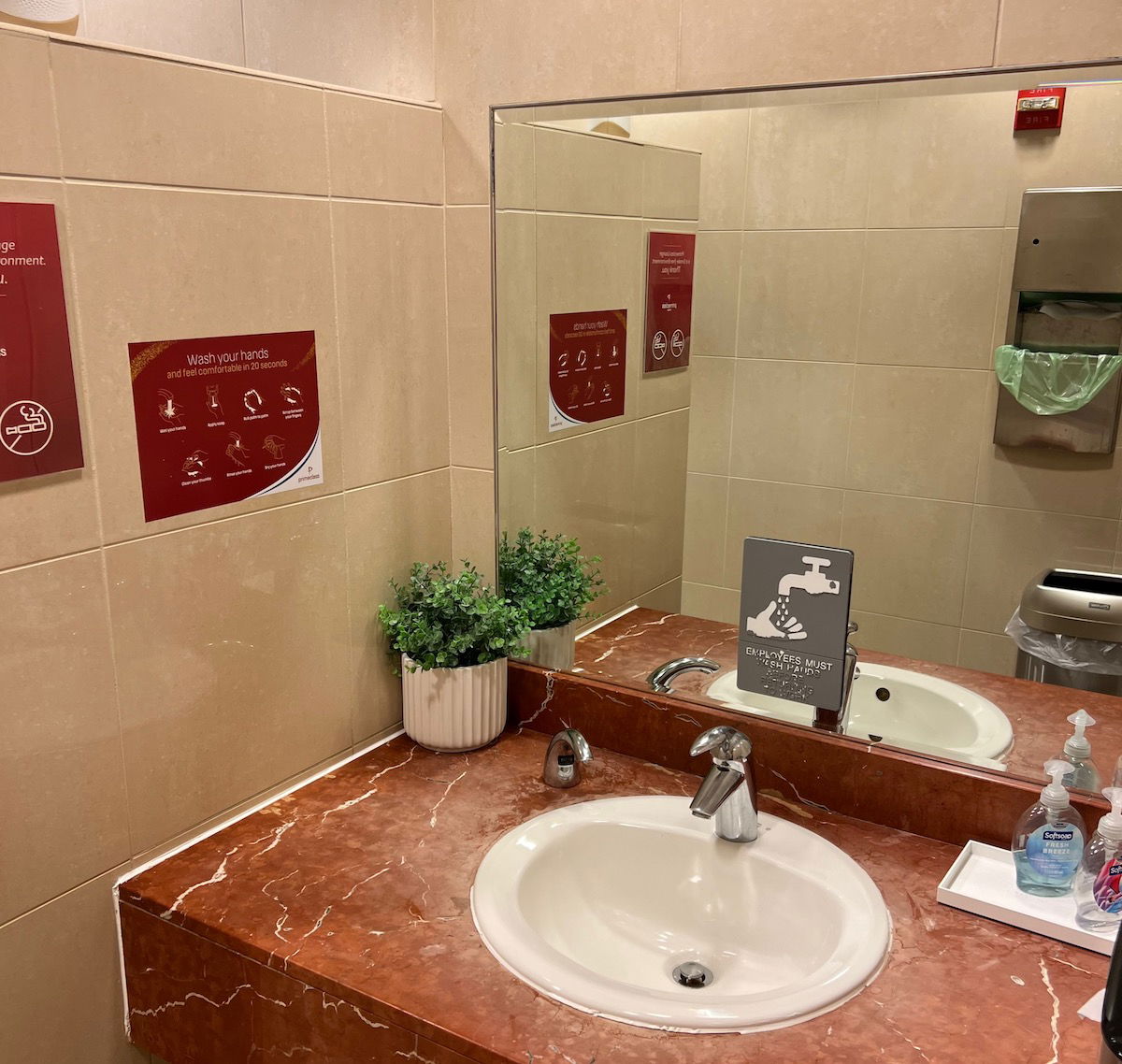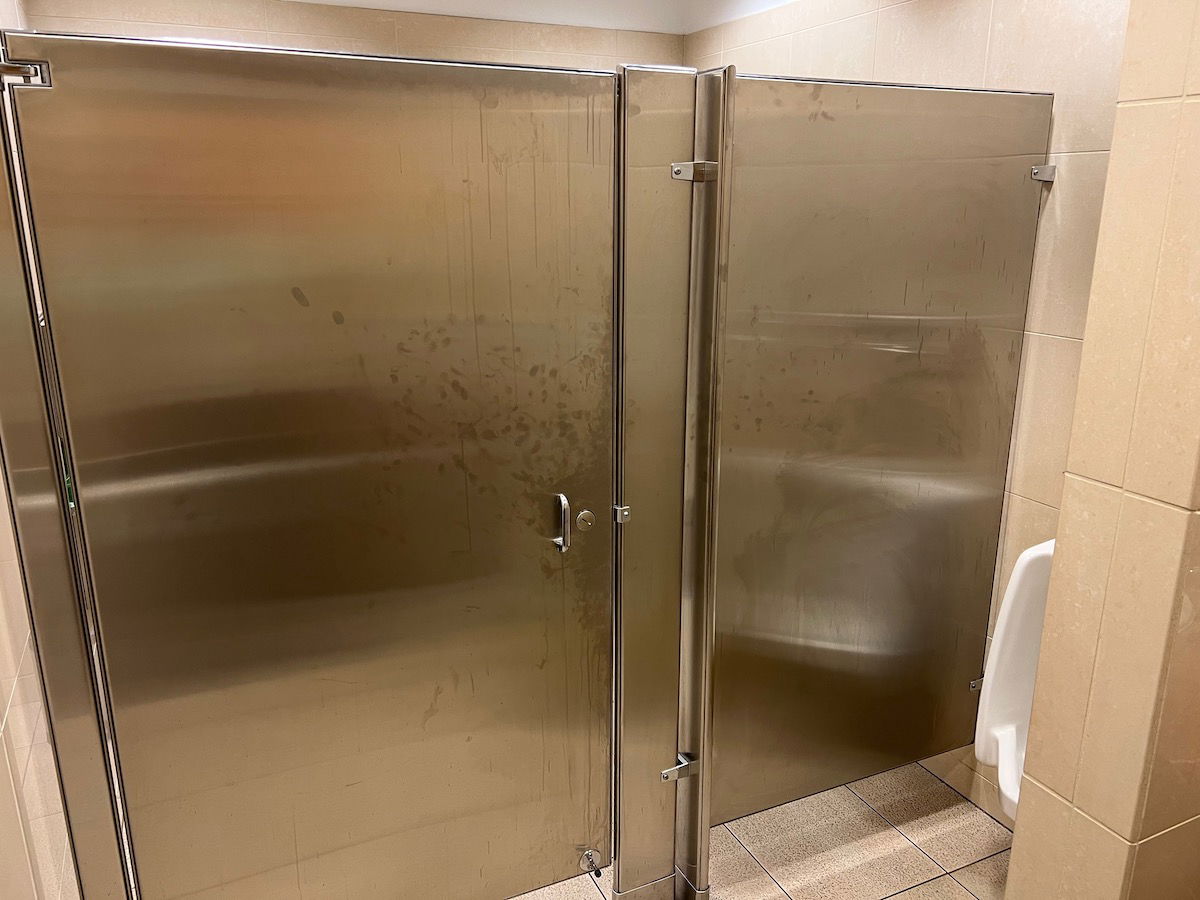 Bottom line
The Air India Lounge JFK is fairly basic, and just consists of one room with lots of natural light, and an okay selection of food and drinks. This lounge is better than not having lounge access, though it would be one of my last choices in Terminal 4.
So I'd only use this as a last resort, if it's the only lounge you can get into. Otherwise I'd consider lounges like the Amex Centurion Lounge, Virgin Atlantic Clubhouse, etc. Still, this place is like the Lufthansa First Class Terminal compared to the Swissport Lounge Chicago…
If you've visited the Air India Lounge JFK, what was your experience like?