Virgin Atlantic Clubhouses are among my favorite business class lounges in the world, and even on par with many of the better first class lounges out there.

Virgin Atlantic Clubhouse New York JFK
They're actively fun places to hang out. As much as I love the Lufthansa First Class Terminal in Frankfurt and Thai Airways First Class Lounge & Spa in Bangkok, I don't actually get any marginal enjoyment out of staying there four hours rather than two hours, for example. That's not true of Virgin Clubhouses. They're actually fun to be in, between the music, food, spa, other random amenities, and the friendliness and good sense of humor of the employees.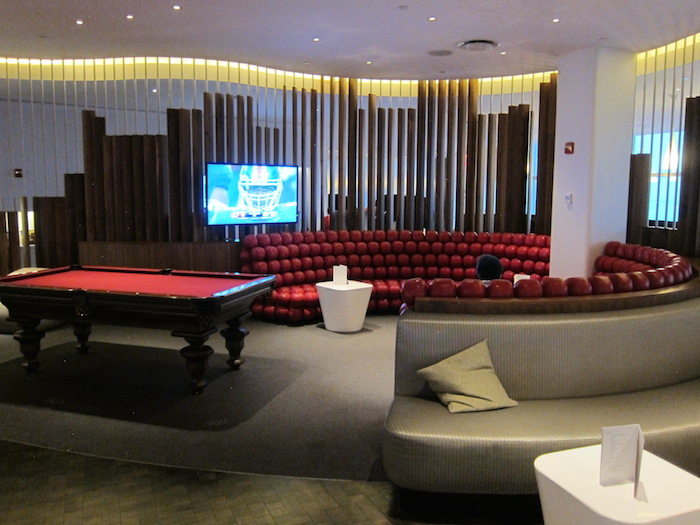 Virgin Atlantic Clubhouse New York JFK

Virgin Atlantic Clubhouse New York JFK
If flying Virgin Atlantic out of the US, I'd definitely make a point of flying out of one of their gateways with a Clubhouse, given that the ground experience is about half the fun of flying Virgin Atlantic. And obviously you don't get that if using one of their partner lounges.
For a while, one of the reasons to avoid flying Virgin Atlantic out of LAX is that they don't have their own Clubhouse there. Instead Virgin Atlantic uses shared lounges at LAX — the Air New Zealand Lounge and Virgin America Loft, depending on which flight you're departing on.
While there's not an exact timeline yet, it looks like this will soon change, as Virgin Atlantic is building a Clubhouse at LAX Airport.
Via Business Traveller:
And the carrier will also equip its entire fleet of aircraft with Wi-Fi connectivity over the next few years.

Craig Kreeger, Virgin Atlantic's CEO, said that both developments will come as part of the £300 million the airline is investing in "customer experience".

He told Business Traveller: "We've made the decision to put a Virgin Atlantic Clubhouse in Los Angeles so that we can improve the ground proposition for our business class or Upper Class passengers in Los Angeles, a market that we think is important for us."

More details, including when the Clubhouse will open, will be announced in due course, Kreeger said.
That's very exciting news!
(Tip of the hat to Gary)