The Paris Air Show is taking place this week, and it usually results in quite a few aircraft orders. It looks like Virgin Atlantic is one of the first airlines to have a big announcement.
Virgin Atlantic orders up to 20 Airbus A330neos
Virgin Atlantic has today announced that they've placed an order for up to 20 Airbus A330-900neos. The airline has placed a firm order for 14 A330-900neos, with a further six options. Deliveries for the plane are expected to start in 2021.
Virgin Atlantic A330-900neo
This order is valued at $4.1 billion, though airlines never pay list prices, so you can expect they got a substantial discount. This order also has some other interesting implications:
Virgin Atlantic will have replaced their entire fleet over a 10 year period
By 2024, Virgin Atlantic's average fleet age will be just 5.3 years, giving them one of the youngest fleets in the sky
Between 2014 and 2024, Virgin Atlantic will have improved fuel efficiency by 32%
The A330-900neos are 13% more fuel and carbon efficient, and deliver a 50% reduction in airport noise contour, compared to the A330-300s that they're replacing
Virgin Atlantic says that their A330-900neos will feature all three cabins — Upper Class, premium economy, and economy. A seat count hasn't yet been revealed, but hopefully these planes also feature Virgin Atlantic's new Upper Class seats.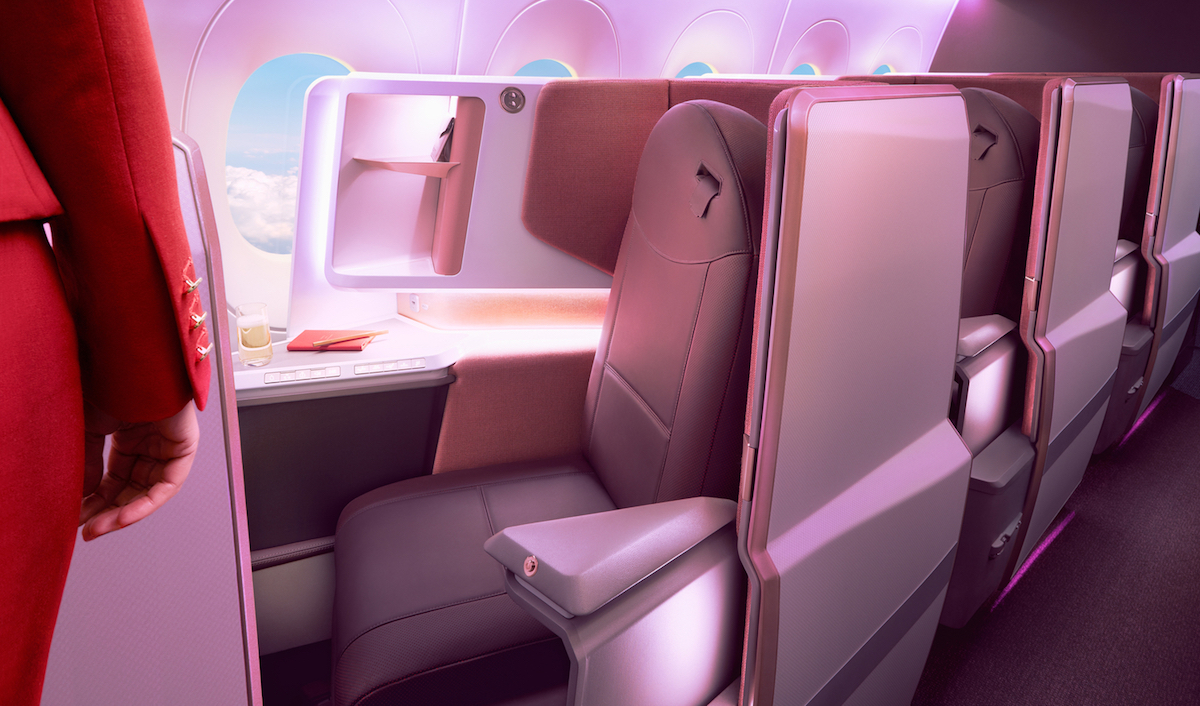 Virgin Atlantic's new Upper Class seat
Virgin Atlantic's current fleet
For some context on Virgin Atlantic's fleet, currently Virgin Atlantic has the following planes:
4 A330-200s
8 A330-300s
5 A340-600s
8 747-400s
17 787-9s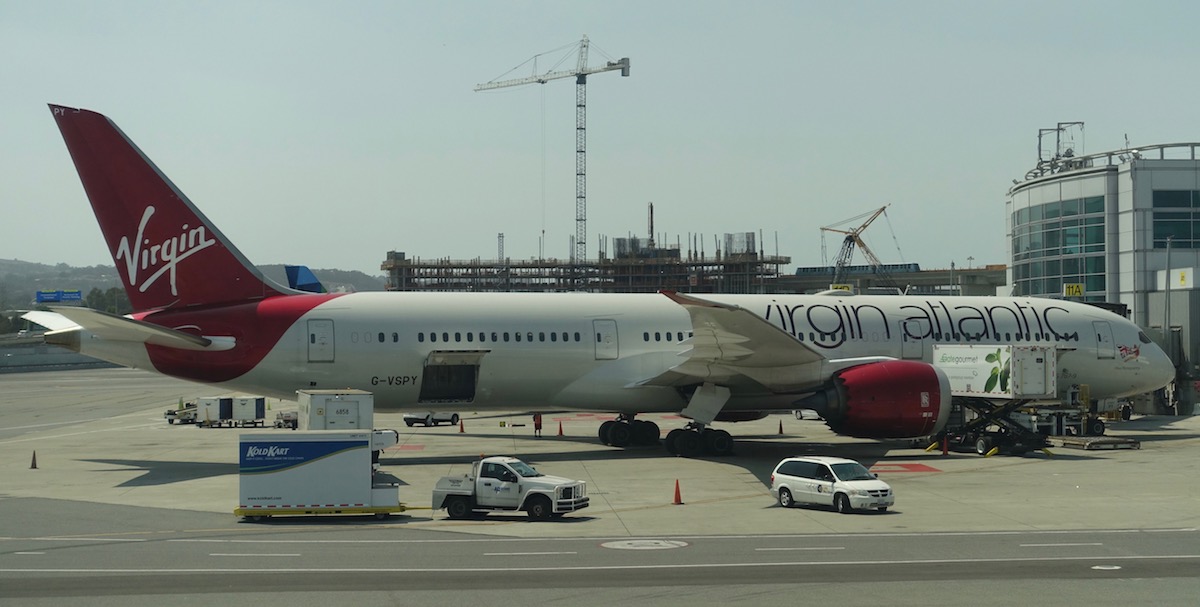 Virgin Atlantic 787-9
At this point Virgin Atlantic has a total of 12 A350-1000s on order (the first of which will be delivered shortly), which are expected to replace their 747-400s and A340-600s. So while 12 A350s is a sizable number of planes to take delivery of, it will represent a significant net capacity decrease when they retire their combined 13 747s and A340s.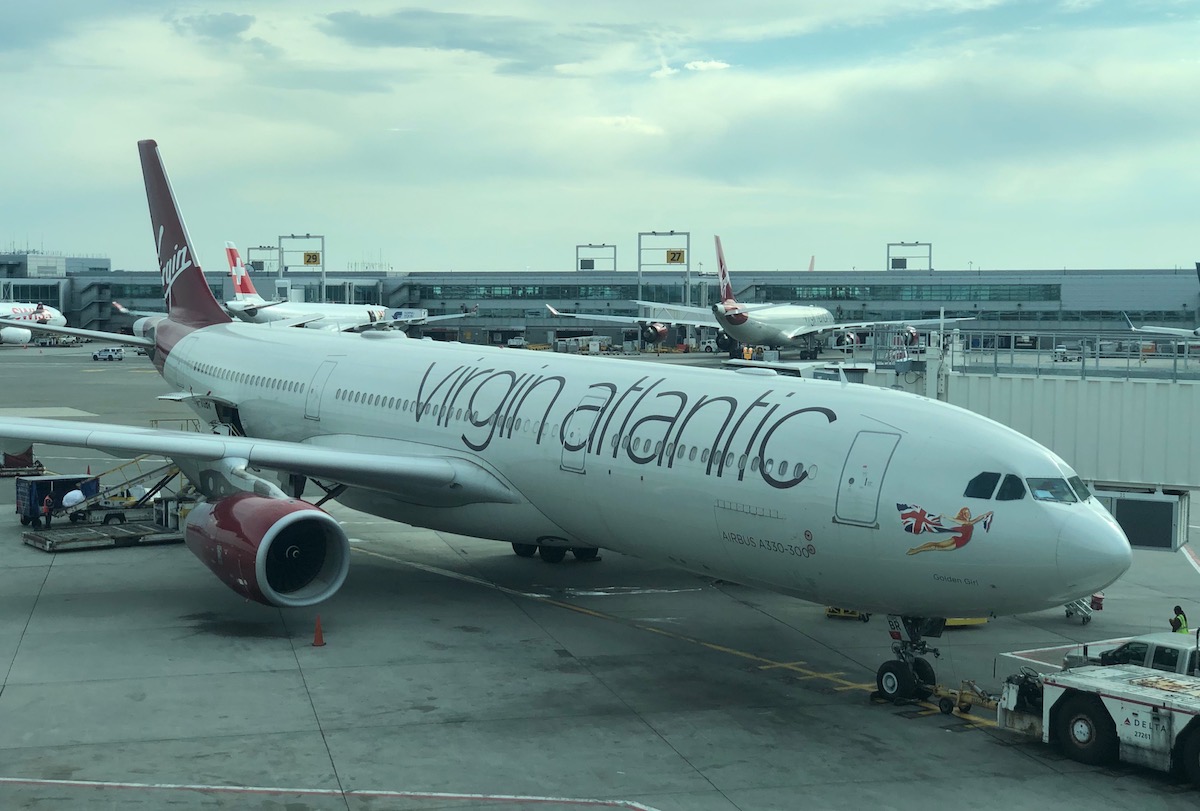 Virgin Atlantic A330-300
It was rumored a couple of weeks ago that Virgin Atlantic may place this order, and at the time the rumor was that they'd order 6-10 A330-900neos. So the fact that they placed 14 firm orders signifies that they're not only refreshing their fleet, but are also looking to expand.
They're replacing 12 A330s (-200 and -300 models) with 14 of the bigger A330-900neo models, so that should represent a nice capacity increase for the airline.
Virgin Atlantic's varied fleet renewal
One thing I find interesting is just how varied Virgin Atlantic's new fleet is going to be. When airlines introduce new planes they often try to do so with commonality in mind. Simplifying a fleet can lead to big cost savings, in terms of maintenance, crewing, etc.
In a few years Virgin Atlantic will have a brand new fleet, but they've chosen 787-9s, A350-1000s, and A330-900neos. I don't blame them for not wanting to go with a single aircraft type, but to choose three completely different aircraft is interesting.
This decision almost certainly comes down to cost. For what it's worth, here are the list prices for the A330-900neo, 787-9, and A350-1000:
The A330-900neo's list price is $296.4 million
The A350-1000's list price is $366.5 million
The 787-9's list price is $292.5 million
Again, airlines never pay those prices, and the discounts they get aren't even consistent across aircraft manufacturers or aircraft type. Often manufacturers want to push a specific type of plane based on demand.
So my guess is that Virgin Atlantic is getting a significantly better deal here on the A330neo than on the 787-9 or A350-1000, and that's why they're likely to go with that.
Bottom line
It's awesome to see that Virgin Atlantic will have a more or less brand new fleet in a few years, as they retire their existing A330s, A340s and 747s, and take delivery of A350s and A330neos.
This order is bigger than initially expected, which is great news as well.
What do you make of Virgin Atlantic's A330neo order?