A couple of days ago Delta announced that they'd be introducing suites with doors on their Airbus A350 and Boeing 777 aircraft over the coming years. This is a very nice innovation on Delta's part, and makes them the first airline in the world to introduce an all suite business class product.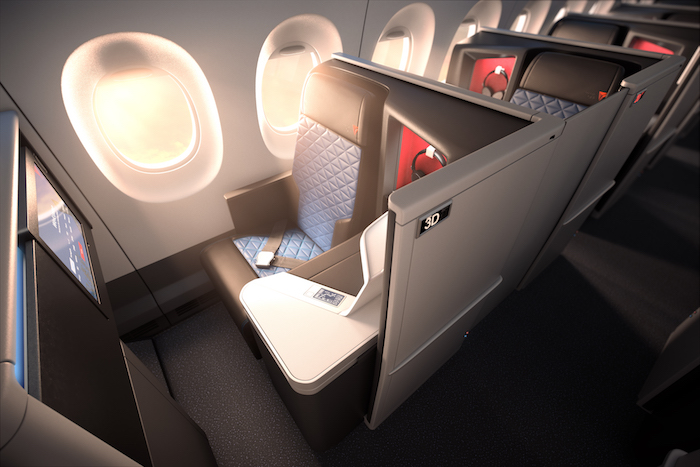 The new Delta One Suite
It looks like Delta managed to create this new seating option in a very efficient configuration, since it essentially looks like a modified and more private version of the Vantage XL staggered business class seat, similar to what SAS has in business class. In other words, the footprint per seat might not even be bigger, but rather they've just added a privacy partition.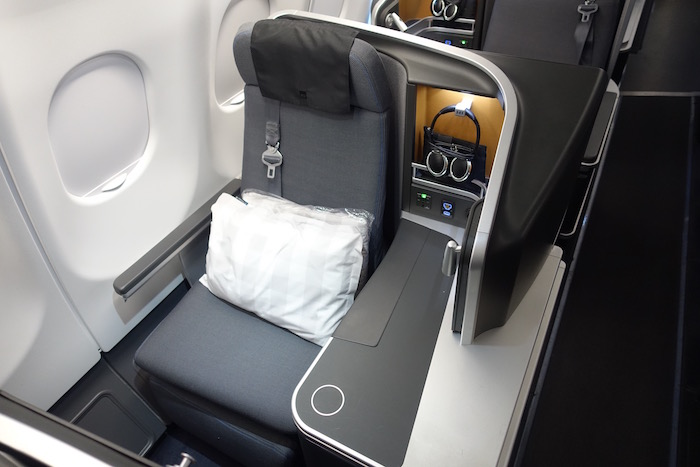 The SAS Vantage XL staggered seat
Naturally I was curious when I read the following headline on inc.com: "This Bold, New Move by Delta Air Lines Has Already Gotten People Really Upset"
Okay, what are "people" really upset about? Did they screw something up about the product, are they angry that Delta is advertising these when they'll only be rolled out on select planes, or what?
Nope. As it turns out, the author is upset that Delta is introducing a better business class product but not improving their economy product.
The author claims he understands why airlines cater to first and business class customers, citing the principle that 80% of profits are generated from 20% of customers:
Don't get me wrong–I understand why an airline caters to those business and first-class customers.
Alrighty, so to me it seems like we could stop there, no?
But then he continues, and cites Singapore Airlines as an example of an airline that offers a great economy product and a great business class product:
But here's the thing: What if an airline found a way to do both? Must standard service to economy passengers continue to decline while the rich get richer?

At least a few airlines are figuring this out. For example, I've found Singapore Airlines to offer a great flight experience, and that's in coach. Incidentally, Singapore also ranks extremely high in its business-class offerings.
Well, the author might be interested to know that at least as of last year, Singapore Airlines had been losing money on almost all of their longhaul routes for the past six years.

Singapore Airlines 777 economy
So while some airlines may be figuring it out, it doesn't seem like Singapore is getting a very big ROI on their nine seats per row in 777 economy, and superior service, unfortunately.
All the author wants is a decent meal, a little more legroom, and a glass of wine:
So, it's time to speak up, my fellow 80 percenters. Let our voices be heard, in hopes that we can turn the tide!

I don't need a private suite. I'd be completely happy with a decent meal, a little more leg room, and a glass of wine.

Oh…and the hot towel is a nice touch, too.
The author is missing a couple of major things here.
First of all, almost unarguably the quality of economy on longhaul flights is being improved. Most US airlines now have on demand entertainment and Wi-Fi on longhaul flights, and they've even brought back free alcoholic beverages and in some cases improved meals.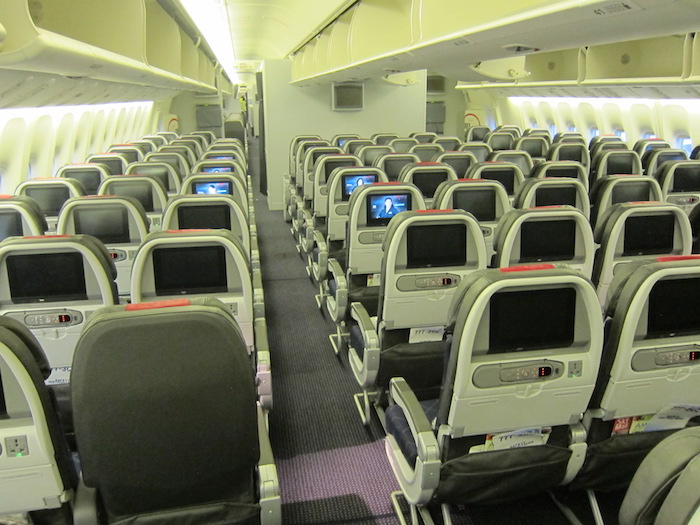 At least it's easier to stay entertained in economy
Second of all, airlines are increasingly giving customers the opportunity to purchase the experience they want, which should be a good thing for someone saying "I'd be completely happy with _______."
You want a little extra legroom? Perfect, Delta's Comfort+ is for you, and it's not going to cost you an arm and a leg. Want even more space than that? Delta's A350s will have premium economy. All of these options are far less than the cost of business class.
But while I'm a huge consumer advocate in general, there's no denying that consumer demand has caused the current state of airlines. That's not to suggest that I agree with everything the airlines are doing, but the precise reason for these changes is because of the success of low cost carriers.
Spirit Airlines has an average load factor of close to 90%, and that's despite the fact that they have very few loyal flyers, and that they nickel and dime for everything, including carry-ons. Why do people fly Spirit? Because if there's one thing a lot of people like more than a decent meal, a little more leg room, a glass of wine, and a hot towel, it's a low fare.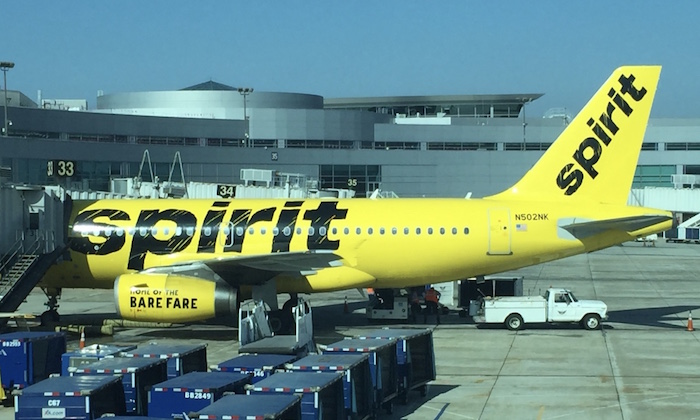 Spirit Airlines is popular for a reason
Years ago American tried to offer "More Room Throughout Coach," where all seats in economy had additional legroom. What did they find? Customers weren't consistently willing to pay a slight premium for it, so they got rid of it, and eventually brought it back on a smaller scale as a buy-up option. And now it's quite successful.
What do you guys say — do the new Delta One Suites make you really upset?