United already had two highly publicized dog incidents this week:
Well, I guess we have to give United credit, because they went all of Wednesday without a highly publicized dog incident. They didn't have the same luck on Thursday, though, as they had their third dog related incident of the week.
Yesterday United flight 3996 from Newark to St. Louis was diverted to Akron. Why? Because United had accidentally loaded a dog on the plane that wasn't supposed to be on the flight. The dog was supposed to be flying to Akron, but instead was loaded onto a flight to St. Louis.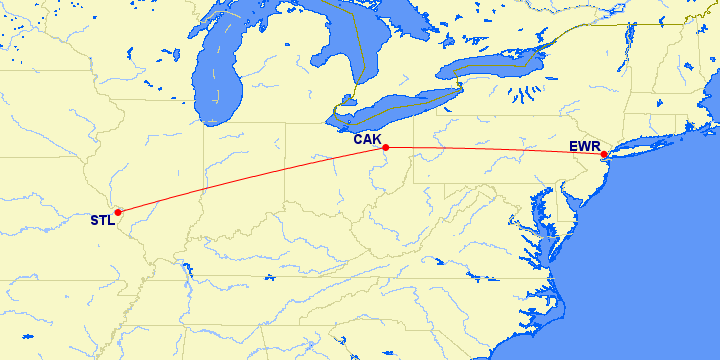 United, clearly terrified at the prospect of sending another pet to the wrong destination, diverted the flight to Akron to drop off the dog at its intended destination. The airline offered an undisclosed amount of compensation to all passengers onboard, per CNN.
The incompetence here is unbelievable, though I guess we at least have to appreciate that they're now terrified of making another mistake. Earlier they flew home a dog from Japan in a private jet, and now they're diverting flights to drop off dogs. Good on them for at least doing that, though unfortunately this doesn't address the root of the problem.
United's PetSafe program has the worst record of any US airline, as the airline is responsible for 75% of the deaths of all animals transported by US airlines. As I've said before, it's time that the airline suspend their pet transport program if they're not able to transport dogs in a safe and reliable manner.