Things are finally starting to look up for United's Polaris product… at least a little. We just found out that United's San Francisco Polaris Lounge will be opening at the end of the month, which will be the first Polaris Lounge that the airline is opening in over 16 months (the only other Polaris Lounge is in Chicago, which was opened in December 2016). Hopefully the remaining lounges open as expected, in which case we should see three more Polaris Lounges by the fall.
When it comes to their onboard product, as of now all of United's 777-300ERs have Polaris seats (since all these planes are newly delivered), while five of the 14 Boeing 767-300ERs have been reconfigured with Polaris seats. No 777-200s or 787s with Polaris seats are in service yet. That will be changing very shortly.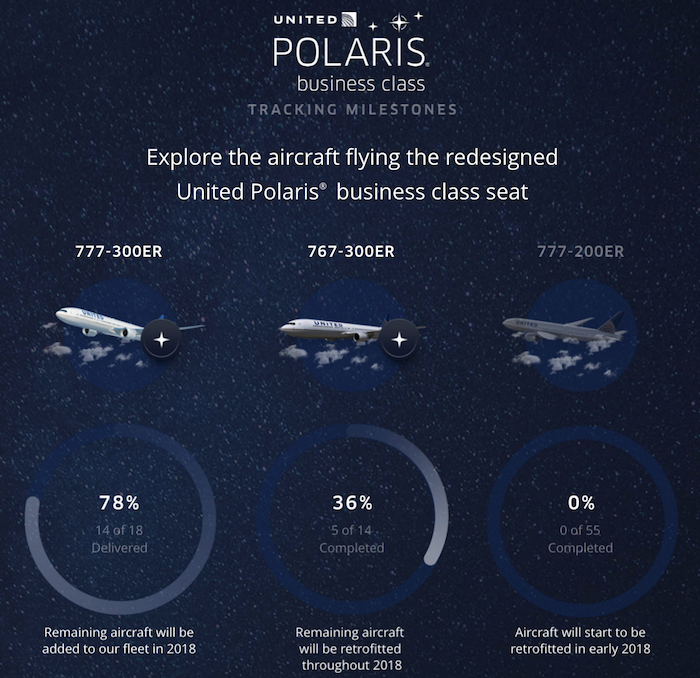 We've known that the 777-200ER is the next plane to be reconfigured, and the first such plane will be in service shortly. United's first 777-200ER with Polaris seats, with tail number N786UA, will fly from Xiamen to San Francisco tomorrow. Presumably the reconfigurations on the plane are done and have been approved, and the plane can now enter service.
United is doing their reconfiguration work in Xiamen, and at the moment they have three more planes there, so hopefully within the next few weeks we'll have four 777-200ERs with Polaris seats in service.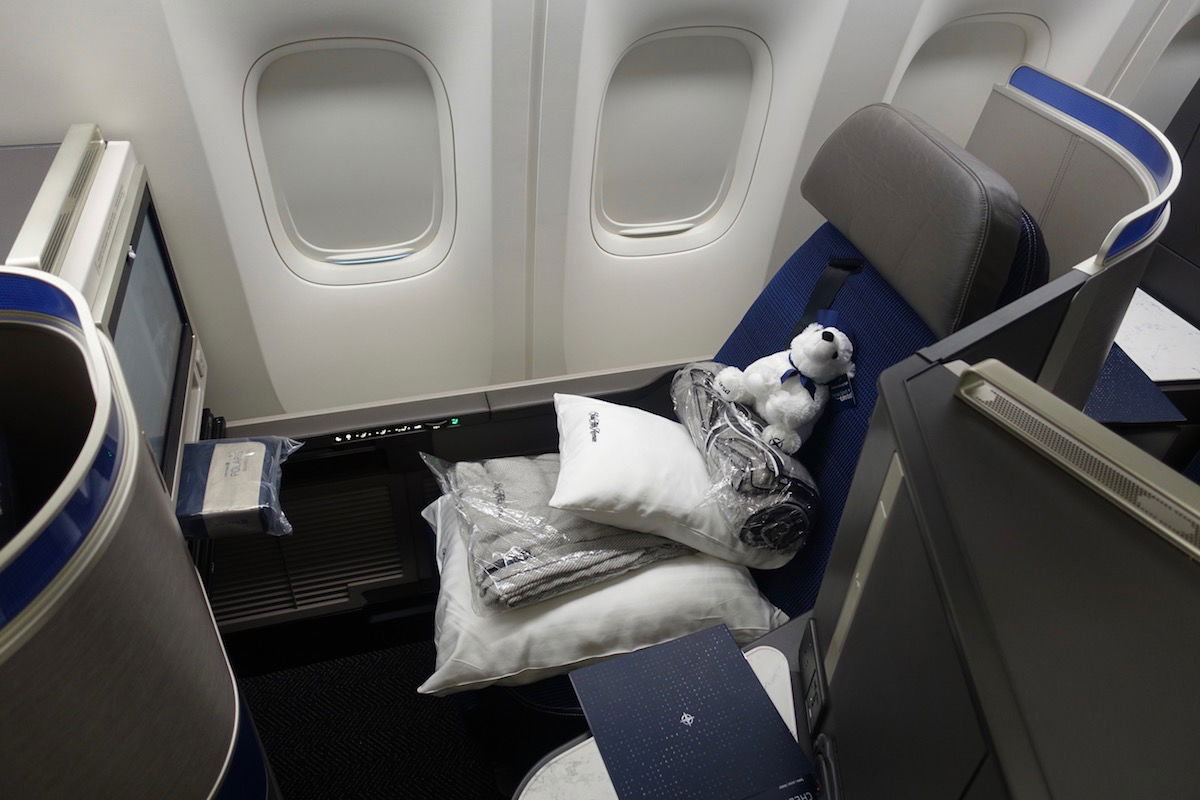 United will first be reconfiguring their three cabin Boeing 777-200ERs, which are the ones most in need of a refresh. These are the planes with eight seats per row in business class, and with first class cabins (which are being eliminated).
We don't yet know on what routes United will fly the first few 777-200ERs, though I do imagine they'll be assigned specific routes, since the configurations are very different than the aircraft they're replacing.
In terms of the configurations of these planes, United's three cabin 777-200ERs currently feature eight first class seats, 40 business class seats, and 221 economy seats. The reconfigured 777-200ERs will feature 50 business class seats and 242 economy seats, as they're going from a 3-3-3 configuration in economy to a 3-4-3 configuration.
This reconfiguration is bad news for those in economy, though it's great news for those looking to upgrade, because United is actually increasing premium seat capacity. United will have significantly more business class seats than their competitors — American is reconfiguring 777-200s with 37 business class seats, and Delta with only 28 business class seats.
(Tip of the hat to @UnitedFleetWebs & @asll001)