Woohoo!
I've started to love Las Vegas (once I appreciated it for what it is), though one thing that has driven me nuts about the place is the taxi mafia. I'd argue Las Vegas is the single most corrupt city in the US when it comes to taxis. That's mainly because everything is in such close proximity, and the taxi drivers will do everything to screw you over and take you the long way. Not only are they charging you more, but they're wasting your time as well.
Last October, Uber finally made its debut in Las Vegas. The catch was that only UberX was available, and beyond that they couldn't do pick-ups at Las Vegas McCarran Airport.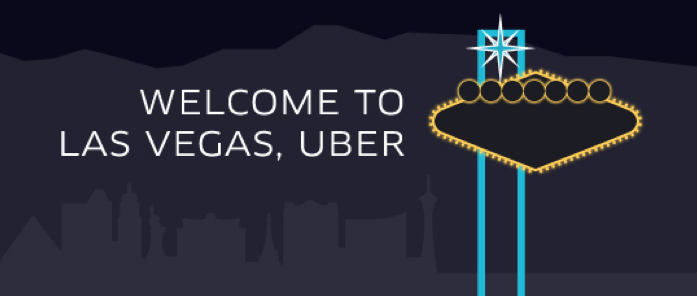 Well, unfortunately just hours after it launched, Uber was shut down in Las Vegas. A Carson City judge had blocked Uber, pending a further hearing set for a later date.
While it has been a while since we've heard about it, the Nevada Legislature has finally approved a bill making Uber & Lyft legal in Nevada. While we likely won't see ridesharing in Nevada immediately, it's only a matter of time before it happens.
Via the Las Vegas Review Journal:
A bill authorizing ride-hailing companies like Uber and Lyft to operate in Nevada won approval early Saturday in the Nevada Legislature, but it didn't happen without plenty of confusion.

Under the latest proposal, transportation network companies that connect drivers and riders through smartphone apps will be able to operate in Nevada.

In a statement, Uber said: "Nevadans are the winners today. Thanks to the bipartisan leadership of both houses of the Nevada State Legislature, Uber is well on its way to returning to the Silver State, bringing with it thousands of jobs and greater access to safe, reliable and affordable transportation options for all Nevadans."

The measure will require every driver to continuously provide insurance during any time a driver is providing transportation services of at least $1.5 million for death or bodily injury.
This can't happen soon enough!
(Tip of the hat to Miles To Memories)