Update: Here's my review of the TWA Hotel JFK.
I've written about the awesome-looking TWA Hotel JFK, which just opened this week. The hotel looks like a dream for aviation geeks, given all its TWA branding. Furthermore, JFK Airport is otherwise one that has a lack of decent hotels, so to have a great hotel connected directly to Terminal 5 is fantastic.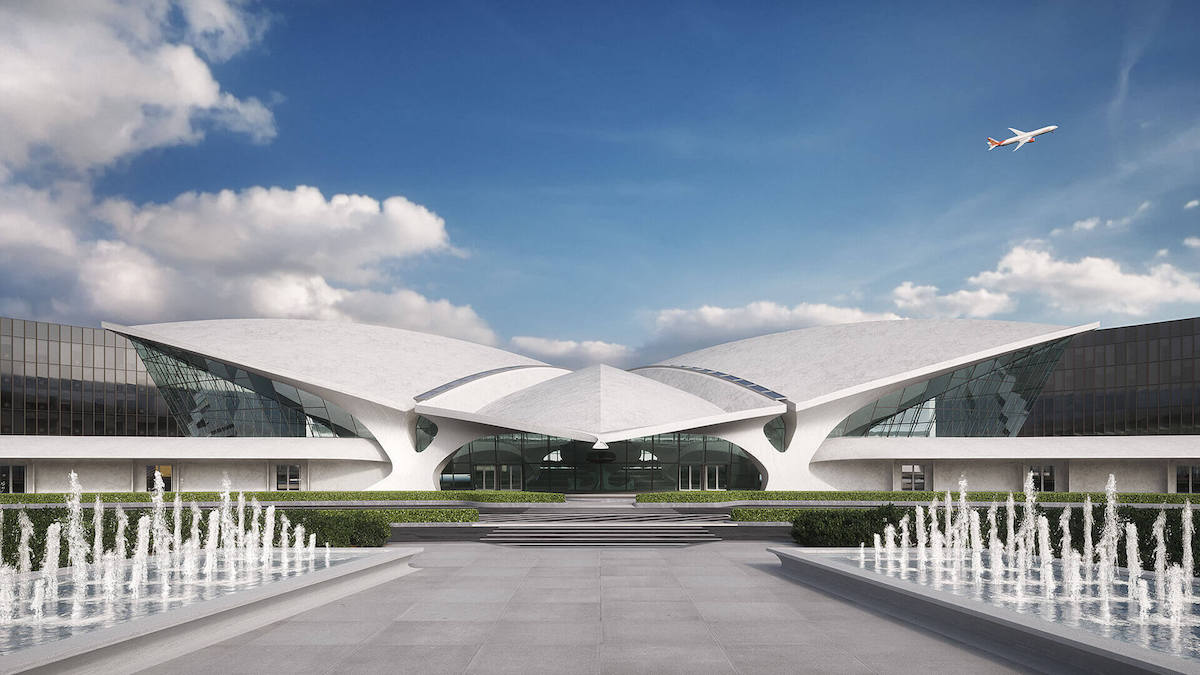 I've heard mixed reviews from those who have stayed at the hotel already. It seems like they may have opened prematurely and weren't quite ready for "primetime," though I've heard from others that it's awesome. I'm excited to check it out myself.
Anyway, I wanted to point out something that I find interesting, which I imagine some will find value in. In addition to the TWA Hotel accepting overnight bookings, they also sell bookings for "day stays."
Specifically, you can book a room at the TWA Hotel for the following windows:
7AM until 11AM
8AM until 8PM
10AM until 4PM
12PM until 6PM
As you can see, you can book anywhere from a four hour window to a 12 hour window. This could be an awesome alternative to just hanging out in the terminal in the event that you have a long layover, as you could instead use the hotel's gym, plane spot from the pool, or enjoy any of the other amenities.
The day stay rates don't show up under the usual search page, but rather you have to search on this page to find them. Just select your desired check-in date as your arrival date. While the departure date will automatically appear as the following day, the reservation will be for the day you show as checking in.
So, what are TWA Hotel day stay rates like?
The 4-6 hour blocks cost $149 plus taxes and fees ($185.37 all-in)
The 12 hour block costs $209 plus taxes and fees ($254.22 all-in)
It goes without saying that these are really steep prices, and the $209 rate is really close to what you'd often pay for an overnight stay here.
I still think it's worth pointing this out, for anyone who has a long layover at JFK but really wants to check out this hotel, because it could be worth it.
However, if you have a long layover you can always visit this hotel without actually booking a stay here. You can check out the public areas, and the hotel also has several restaurants and bars. $149-209 will go a long way to buying food & drinks at this place, I'd imagine.
While you can't use the pool if not staying there, you can make a reservation at The Pool Bar & Observation Deck, which at least gives you the same view.
Bottom line
I have long layovers at JFK more often than I'd like, and the TWA Hotel will definitely by my new hangout in those situations. In some cases I could see it being worthwhile booking a day stay here, but otherwise you can always just visit the restaurants and have a drink or food, which is much more economical.