Turkish Airlines flies to more countries than any other airline in the world, and shortly they can add yet another country to that list. While this has been rumored for a while, Turkish Airlines has just put their first ever flight to Mexico on sale.
Turkish Airlines will launch a 3x weekly flight to Mexico City and Cancun as of August 21, 2019. The schedule for this flight will be as follows:
TK181 Istanbul to Mexico City departing 8:55PM arriving 4:10AM (+1 day)
TK181 Mexico City to Cancun departing 5:30AM arriving 7:50AM
TK181 Cancun to Istanbul departing 9:20AM arriving 5:25AM (+1 day)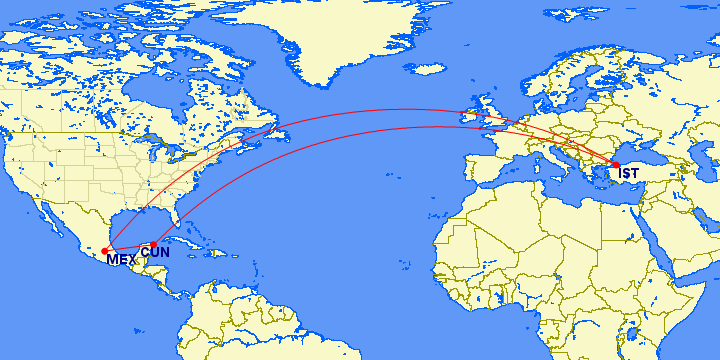 That's a rough arrival time in Mexico City, and also rough departure time! Then again, a lot of longhaul Mexico City flights have non-ideal times, and I guess this at least lets you avoid the heaviest traffic hours.
Turkish Airlines will use a Boeing 787-9 for the route, the first of which they're taking delivery of this year.
This will be the first plane to feature Turkish Airlines' new business class seat. The 787-9 will have 30 of these seats, and it's rumored that Turkish will be using the below seat in their new cabins, which is also what Singapore Airlines uses for their 787-10 regional business class.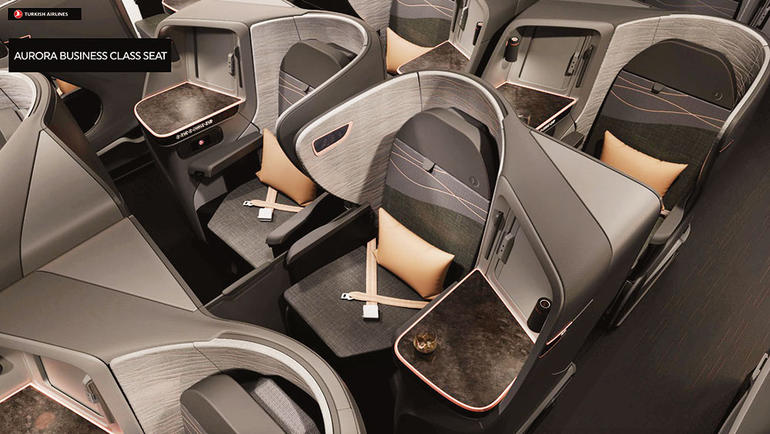 Turkish Airlines has quite a few triangle flights nowadays (Istanbul to Bogota to Panama City to Istanbul, Istanbul to Havana to Caracas to Istanbul, etc.), though in this case there's a particularly compelling reason. Mexico City Airport is at such a high altitude that it would be virtually impossible for them to fly nonstop all the way to Istanbul.
So they'd need to first operate a flight to somewhere not quite as far, which is presumably why the flight stops in Cancun. Since Mexico City to Cancun is a domestic flight the airline won't be able to sell tickets exclusively between those cities.
What I also find surprising is that as of now they're not selling tickets to & from Cancun. While I realize the primary motivator of this route is to serve Mexico City, you'd think they'd sell tickets to & from Cancun as well, especially since they have 90 minutes on the ground here. I suspect they'll still sell these but haven't gotten around to it yet.
Emirates is also planning on launching flights to Mexico City, and their plan is to fly from Dubai to Barcelona to Mexico City, which they've finally received approval for. One has to wonder if otherwise Emirates could fly something like the Mexico City and Cancun "triangle," in order to deal with the altitude issue.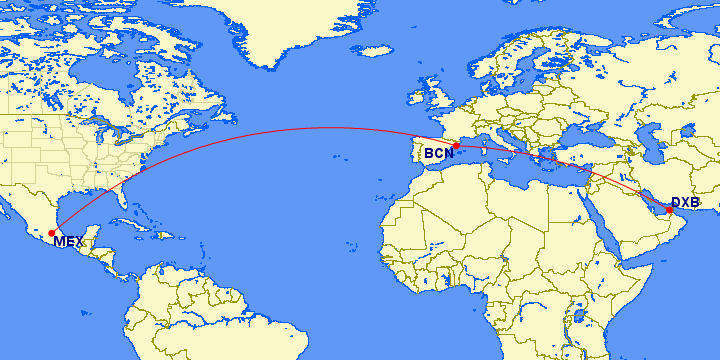 What do you make of Turkish Airlines' new Mexico flight?